Miniature Pinscher Chihuahua Mix (Chi Pin) Breed information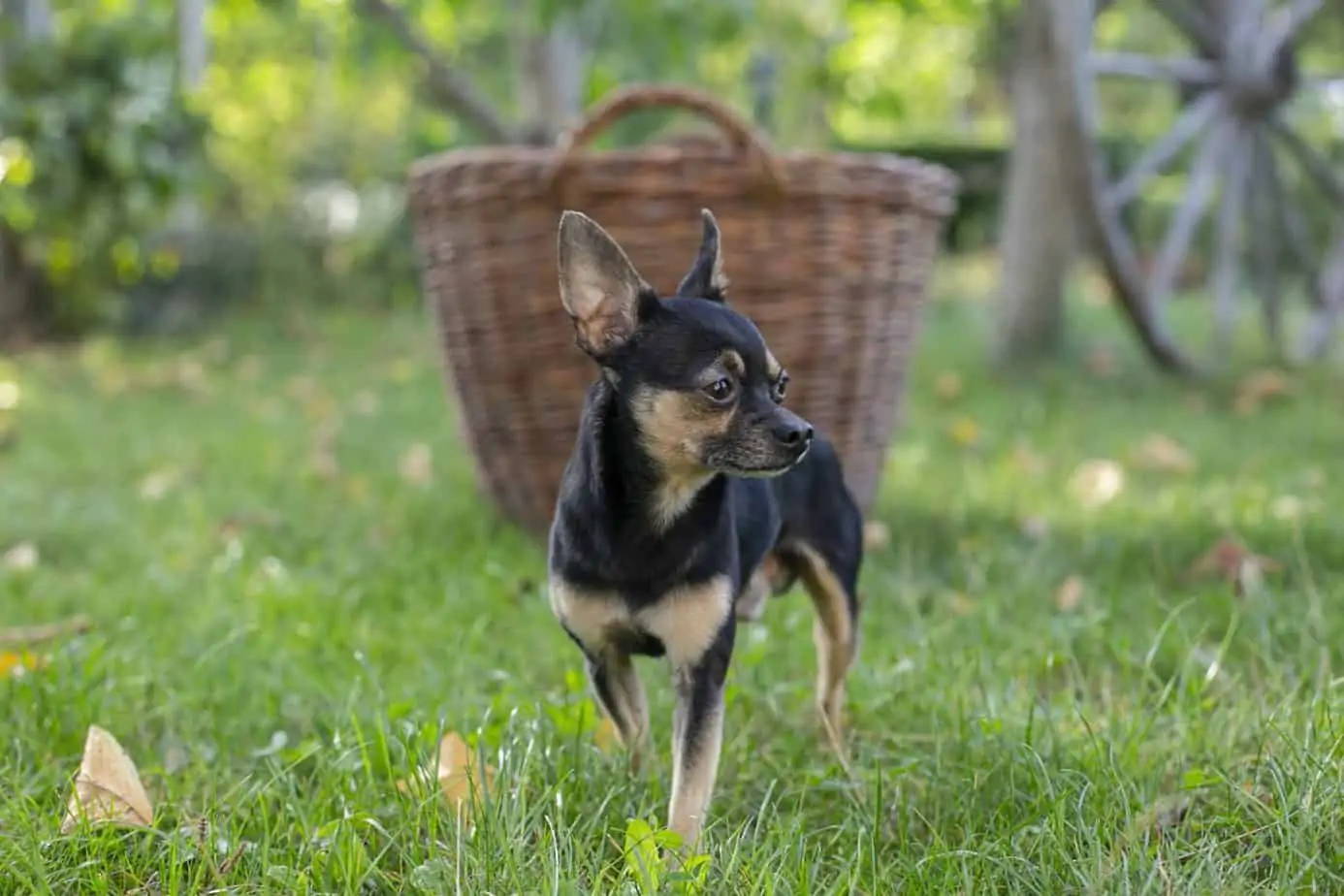 Do you know about the Miniature Pinscher Chihuahua Mix? If not, you're in for a treat (or maybe a little terror). This Chihuahua mix is a playful, affectionate dog that's perfect for active owners living in smaller spaces. Keep reading to learn more about this pint-sized pup!
Chihuahua Min Pin mix Quick Facts
Chihuahua Miniature Pinscher Mix
Minchi, Chi Pin, Pinhuahua
black, chocolate, golden, and cream
active families with older children living in apartments
energetic, spirited, affectionate, needy
Min Pin Chihuahua mix Origins
The Chihuahua is a small dog that supposedly comes from Mexico. The most common theory regarding its origins is that it is a descendant of the Techichi, a small, mute dog used by the ancient Toltec civilization in Mexico for hunting and as a companion animal.
It is also believed that the Aztecs and other indigenous peoples of Mexico kept these dogs as pets. When the Spanish conquistadors arrived in Mexico in the 16th century, they brought with them toy-sized Spaniels and Toy Terriers. These dogs were eventually crossbred with the Techichi to create the modern Chihuahua. The Chihuahua gained popularity in the United States during the early 20th century, and it is now one of the most popular dog breeds in the world.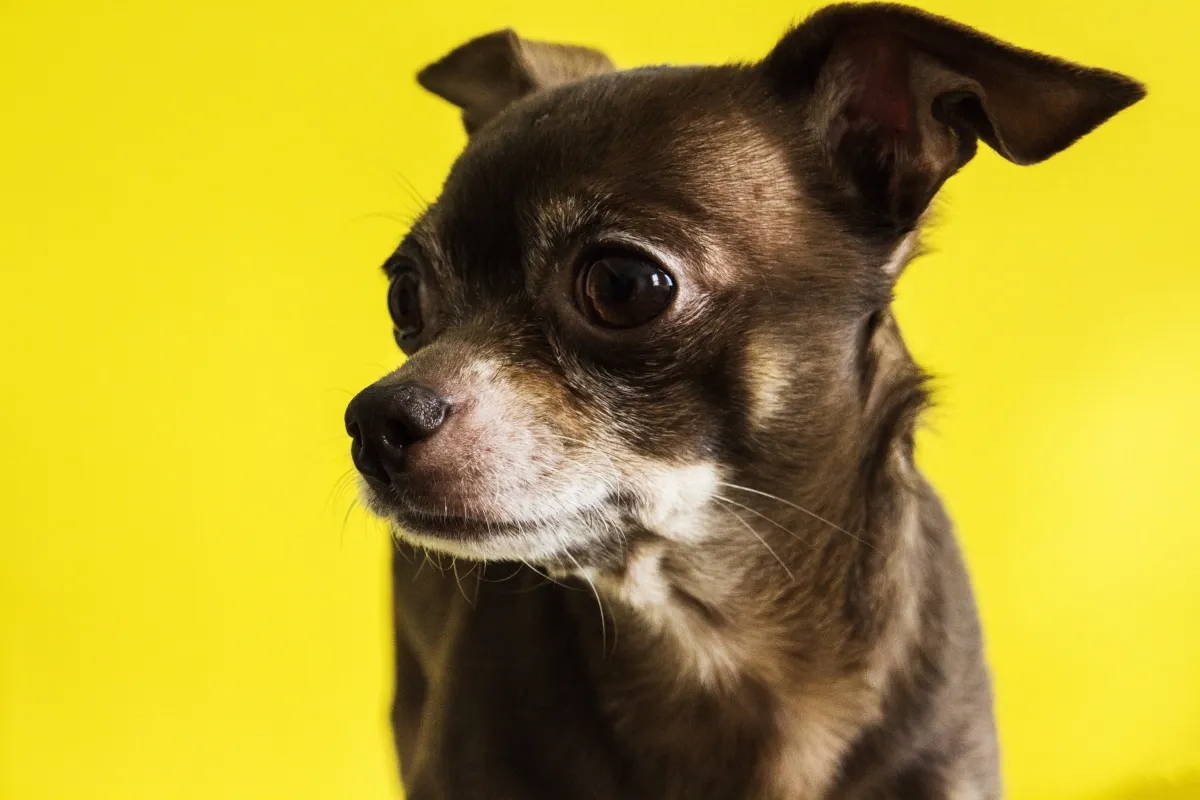 The Miniature Pinscher is a small, lively breed that is believed to have originated in Germany. The Min Pin was developed to control vermin, and it shares many characteristics with its larger cousin, the Doberman Pinscher.
However, the Miniature Pinscher is not a scaled-down version of the Doberman; instead, it is thought to be a descendant from a separate line of German dogs. The Miniature Pinscher was first brought to the United States in the early 1900s, and it has since become a popular companion animal. The breed is known for its fearless and energetic personality, as well as its distinctive short coat.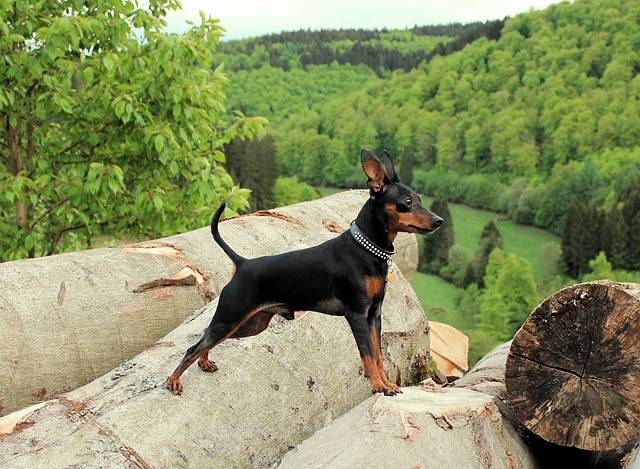 The Chihuahua Miniature Pinscher Mix, also known as the Chipin, is a relatively new dog breed. Its exact origins are unknown, but it is thought to be a cross between a Chihuahua and a Miniature Pinscher.
The first Chihuahua Miniature Pinscher mix appeared sometime in the 1990s. This was likely the result of a deliberate crossbreeding between the two breeds, which were both popular at the time. The resulting hybrid is a small, compact dog with many of the best qualities of both parent breeds.
The American Kennel Club (AKC) does not recognize the Miniature Pinscher Mix.
Min Pin Chihuahua mix Appearance
Chipins usually have the body type of a Chihuahua with the colors and markings of a Miniature Pinscher.
The head of a Chi-Pin is typically wedge-shaped with pointy ears.
Min Pin Chihuahua Mixes usually have short, smooth coats that can come in any color or combination of colors including black, brown, white, and tan.
Chi-Pins are typically small dogs with compact muscular bodies, weighing between 5 and 15 pounds and they standing between 8 and 10 inches tall at the shoulder.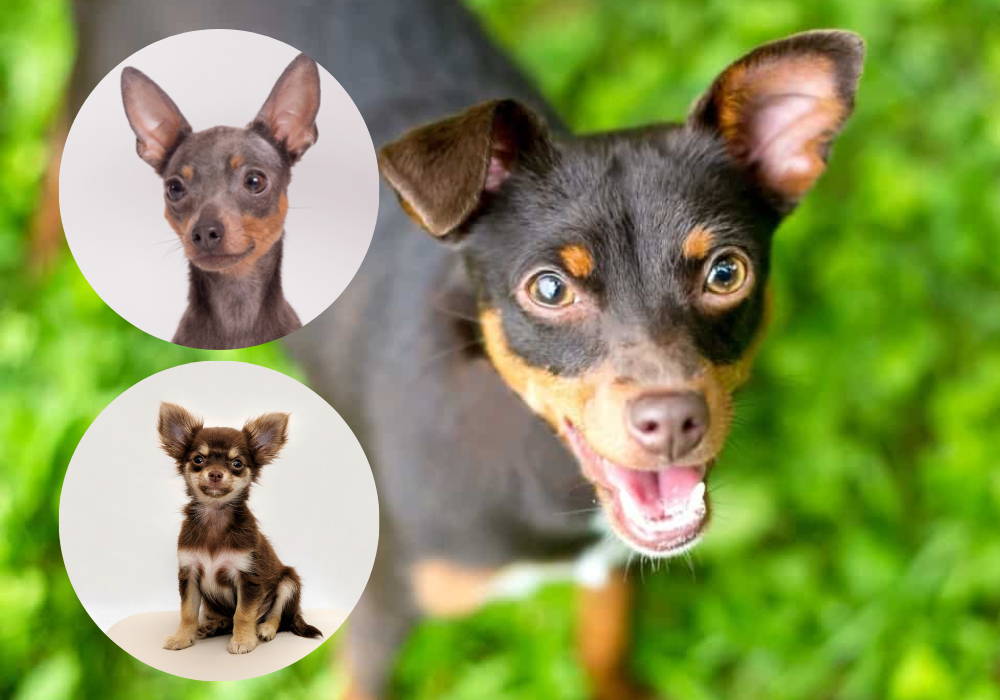 The Chihuahua and the Miniature Pinscher are two breeds that are known for their feisty personalities. As a result, the Chipin inherits that trait from both parents. They are energetic and affectionate, but they can also be stubborn and independent.
Chipins are loyal companions that bond closely with their families, but they can be reserved around strangers. They are energetic dogs that love to play, but they can also be content to curl up on the couch.
While Chipin dogs are typically very friendly, they can sometimes be territorial around other animals. As a result, it's important to introduce your Chipin to other pets gradually and under close supervision.
Start by letting them meet each other on neutral ground, such as in a park or backyard. If both animals seem relaxed and comfortable, you can then move on to allowing them to interact in your home.
Be sure to provide plenty of toys and crates so that each animal has their own space. With patience and positive reinforcement, most Chihuahua Miniature Pinscher Mixes will eventually learn to get along with other pets.
Miniature Pinscher Chihuahua mix Shedding
It's impossible to predict exactly how much any particular Chipin will shed, as it depends on a number of factors including the Chipin's diet, health, coat type, and level of activity.
However, Chihuahua Miniature Pinscher mixes are generally considered to be moderate shedders.
This means that they will shed more than breeds with short coats, but less than breeds with long coats. If you're concerned about shedding, you may want to consider brushing your Chipin regularly and investing in a good vacuum cleaner with powerful suction.
Chihuahua Miniature Pinscher Mixes are not hypoallergenic.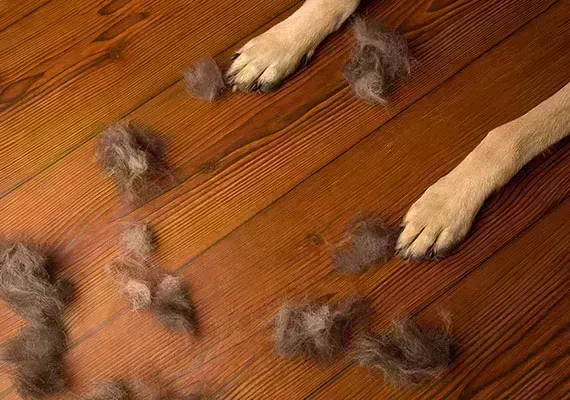 The life expectancy of a Chipin Chihuahua mix is generally 10 to 14 years.
While Miniature Pinscher Chihuahua mixes are generally healthy dogs, they can be predisposed to some of the same conditions that their parent breeds face.
Chihuahua Miniature Pinscher mixes can suffer from a condition called patellar luxation. Patellar luxation occurs when the kneecap slips out of place, causing pain and lameness. It is most commonly seen in small breeds, and Chipins are no exception.
While this condition can be painful for your Chipin, it is usually not a serious health concern. However, if left untreated, patellar luxation can lead to arthritis or other joint problems down the road.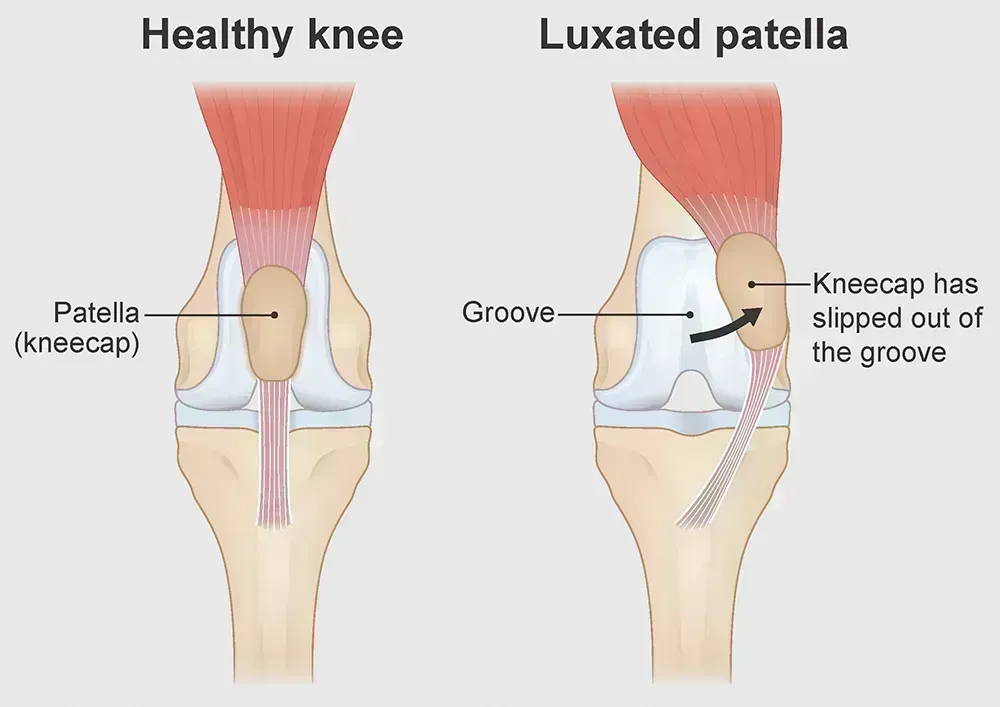 Miniature Pinscher Chihuahua mixes sometimes suffer from a condition called hip dysplasia. This is a
deformity of the hip socket
that can cause
pain and lameness
. It is caused by a
mismatch between the size of the head of the femur bone and the hip socket.
The condition is usually inherited, but it can also be caused by environmental factors such as obesity or trauma. Treatment typically involves weight reduction and joint supplements, but in severe cases, surgery may be required.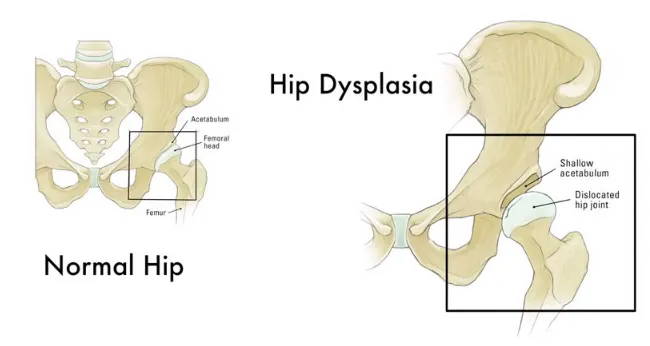 Chihuahua Miniature Pinscher mixes are prone to a condition called tracheal collapse. This occurs when the cartilage in the trachea, or windpipe, weakens and creates gaps between the rings of cartilage. As the Chipin breathes, the trachea can collapse in on itself, making it difficult for air to flow through.
In severe cases, your Min Pin Chihuahua Mix may experience difficulty breathing, coughing, or even exercise intolerance. While there is no cure for tracheal collapse, there are treatments that can help to manage the condition and make your Chipin more comfortable. These include weight management, medication, and surgery.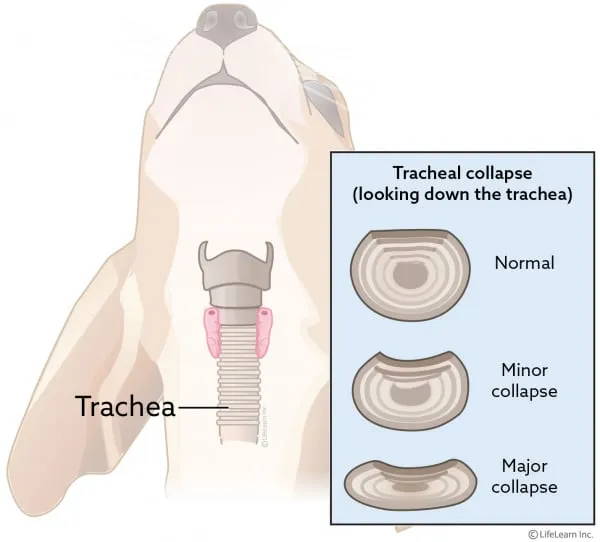 How to find a Chihuahua Min Pin Mix Puppy?
You can get a Min Pin Chihuahua mix through a breeder or a rescue.
While adoption is always a great option, sometimes you simply can't resist the charm of a playful puppy.
So, if you're searching for a reputable breeder to find a Chi Pin dog, the internet is a great place to start. Be sure to read reviews and visit the breeder in person, if possible, to ensure they're treating their dogs with kindness and respect. With a bit of research and patience, you'll find the perfect Chi Pin pup to bring into your home.
Luckily, many rescues specialize in locating and rescuing Min Pin Chihuahua mixes. One of the easiest ways to find a Chi Pin dog is by searching online for rescue organizations in your area.
Once you've located a rescue, be sure to reach out to them and introduce yourself. Providing them with information on your living situation, family members, and any other pets in your home will help them better match you with the perfect furry friend.
By adopting a Chi Pin dog through a rescue, not only will you be gaining a lifelong companion, but you'll also be giving a second chance at a happy life to a pup in need.
Here are the most well-known Chihuahua rescues in the USA:
Chihuahua Rescue & Transport
https://www.chihuahua-rescue.com/
Texas Chihuahua Rescue – helping small dogs live big dreams
https://texaschihuahuarescue.org/
Arizona Chihuahua Rescue – Big Hearts for Little Dogs
It is important to consider grooming, exercising, training, and feeding when taking care of a Min Pin Chihuahua mix.
The coat of a Chihuahua Miniature Pinscher mix can vary depending on the ratio of genes inherited from each parent breed.
However, most Chipins will have a short, dense coat that is easy to maintain.
The coat may be smooth or slightly wavy, and it is typically either black or brown.
The hair on the head and face is usually shorter than on the body, and the ears are often trimmed to give the dog a neat appearance. Although they do not require extensive grooming, Chihuahua Miniature Pinscher mixes should be brushed regularly to remove any dead hair and prevent matting.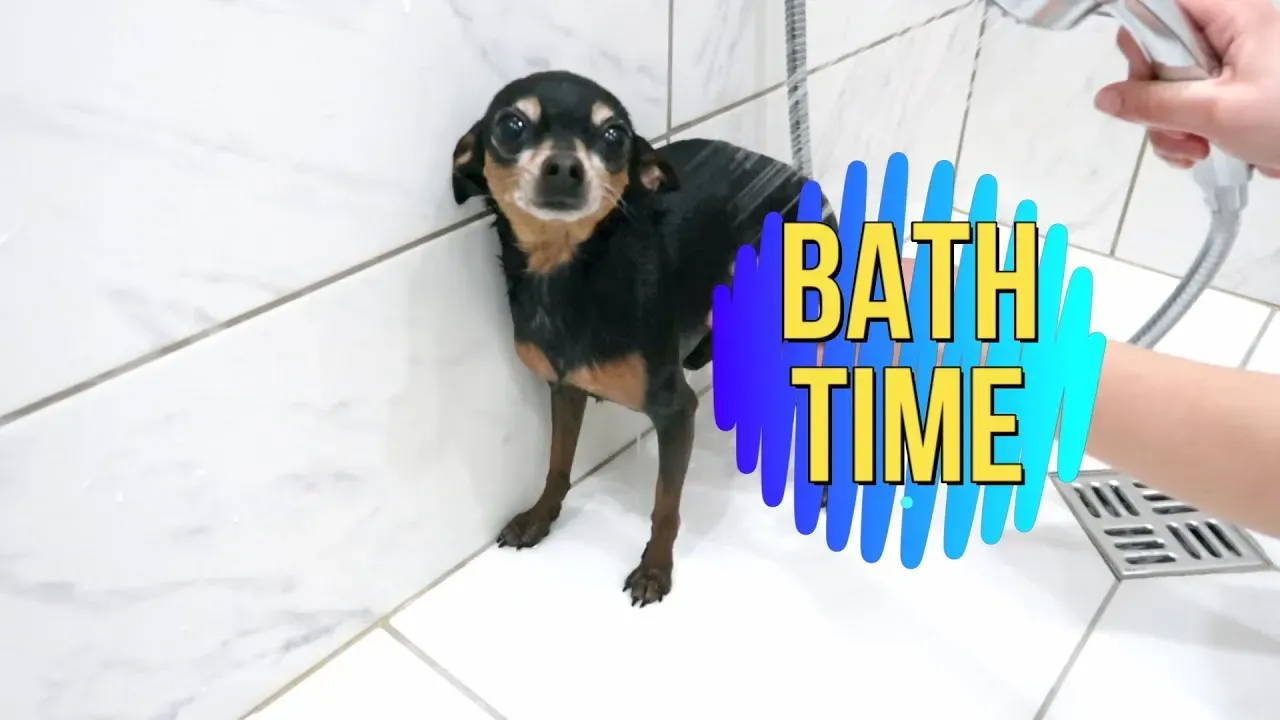 Chihuahua Miniature Pinscher Mixes are intelligent, trainable, and make great companions. However, they can also be willful and difficult to housebreak. With proper training, however, your Chipin can learn to behave appropriately in the home and be a model citizen.
Here are a few tips to help you get started:
- Start training early. The sooner you begin training, the easier it will be for your Chipin to learn good habits.
- Be consistent. Dogs thrive on routine and consistency. If you are inconsistent with your commands or rewards, your Chipin will quickly become confused and less likely to obey.
- Training a pup is no easy feat, but knowing when and how to use positive reinforcement can drastically improve the process. Every pup loves treats, so that's often an easy go-to reward for good behavior. However, sometimes it's even more beneficial to utilize enthusiastic verbal praise instead of treats or other rewards. It lets your high-spirited pup know they're doing the right thing.
The amount of food a Chihuahua Miniature Pinscher mix needs will vary depending on the specific dog's age, weight, and activity level.
A good rule of thumb is to provide about 1/2 to 1 cup of dry food per day, divided into two meals.
Puppies and young Chipins will need more frequent meals, while adults can usually get by with one or two daily feedings. It's important to monitor your dog's weight and adjust the amount of food accordingly to maintain a healthy body condition.
Getting your Min Pin Chihuahua Mix the proper amount of exercise is important for their health and happiness, but it can be difficult to know how much is too much - especially when it comes to smaller breeds.
Here are a few tips to help you make sure your Chipin is getting the right amount of exercise:
- Start slowly. Just like us, dogs need to ease into a new exercise routine. Begin with short walks or sessions of play and gradually increase the length and intensity as your dog gets used to it.
- Know the signs of overexertion. It's important to pay attention to how your dog is doing during and after exercise. If they seem winded, are panting excessively, or seem overly tired, they may have overdone it and need to take a break.
- Vary the activities. Walking is great exercise for Chipins, but it's not the only thing they can (or should) do. Mix things up with some runs, swims, fetch games, and anything else that will get their heart pumping.
There are some notable differences between the two genders. Male Chipins tend to be more independent than females, and they are typically less affectionate overall.
Females Chipins, on the other hand, are often more attached to their owner and may be more prone to separation anxiety. In terms of health, males Chipins are generally considered to be sturdier than females, although both genders are susceptible to certain health problems.
Is it the Chi Pin right for you?
Not great with small kids
When considering whether or not to adopt a Chipin, it's important to take into account the needs of your entire family - including any young children. Although Chipin Dogs are generally gentle and good-natured, they can be prone to anxiety and stress. This can lead to them snapping or biting when they feel scared or threatened, which obviously isn't ideal in a home with small children.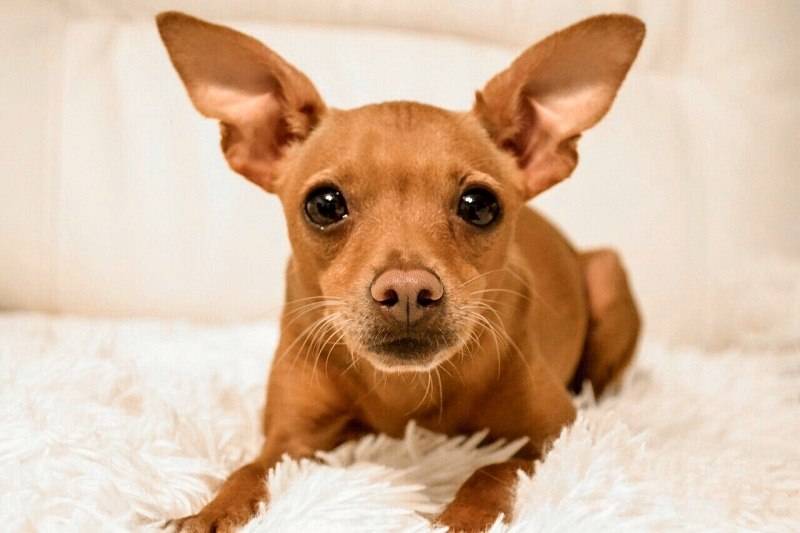 Great for apartment living
Chihuahua Miniature Pinscher mixes are perfect in small apartments because of their small size.
Chipins are not only small in stature, but they also have a propensity for being calm and quiet. This makes them an ideal choice for those who live in close quarters with their neighbors. In addition, Chipins are easy to groom and require very little exercise. As a result, they are low-maintenance pets that are perfect for busy urban dwellers.
You want a low maintenance dog

You what a dog that's easy to train
You don't want a dog that needs a lot of attention

You don't want a needy dog

You don't have an active lifestyle
Chihuahua Min Pin mix FAQs
What is a Miniature Pinscher Chihuahua mix called?
A Miniature Pinscher Chihuahua mix is commonly referred to as a Chi-Pin or Chipin.
What does a Miniature Pinscher Chihuahua mix look like?
A Miniature Pinscher Chihuahua mix typically has the body of a Miniature Pinscher with the head and legs of a Chihuahua.
How long do Miniature Pinscher Chihuahua mixes live?
Miniature Pinscher Chihuahua mixes typically live for 10-14 years.