Labrador Chihuahua Mix (Labrahuahua) Breed information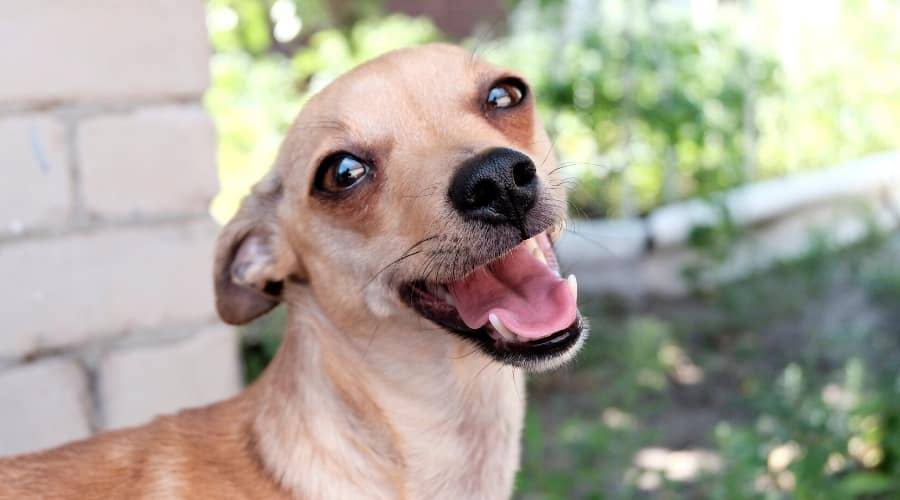 The Labrador and the Chiwawacouldn't be more different from each other: the Chihuahua is a tiny, energetic breed that is known for its loyalty and protective instincts. The Labrador, on the other hand, is a large, friendly breed that is known for its intelligence and trainability.
So, what happens when you cross a Labrador with a Chihuahua? The truth is that you can't predict what you will get from this rare Chihuahua mix.
One thing is certain, due to the huge size difference between the two breeds, litters can only be produced as a result of artificial insemination. It would be impossible for a female Chihuahua to mate with a male Labrador, let alone carry the puppies to term.
yellow, brown, white, black, and red
families with older children, active people
loyal, territorial, patient, energetic
The Chihuahua is a small dog with a big personality. Originally from Mexico, these pint-sized pups are now beloved companions around the world. But what exactly makes a Chihuahua?
For starters, they're one of the smallest breeds around, with most adults standing no taller than 9 inches at the shoulder. They also have large, expressive eyesand erect ears that give them an alert appearance. And despite their tiny size, Chihuahuas are surprisingly brave dogs - they're not afraid to stand up to much larger dogs!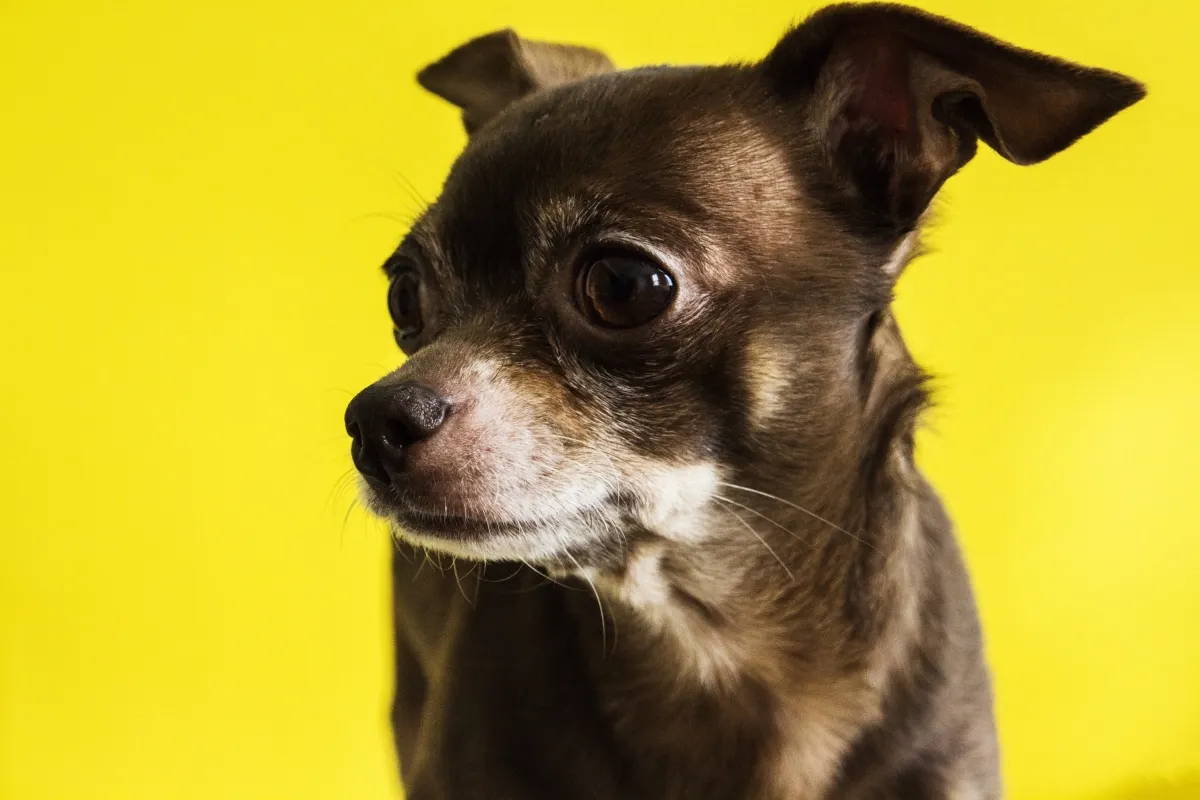 Labs are prized for their even temperaments and their willingness to please, making them ideal pets for families with children. Though they were originally bred as working dogs, Labradors today enjoy a life of leisure, spending time with their loved ones and going for walks or runs.
No matter what their activity level, Labradors always seem to have a smile on their face, making them one of the most beloved dog breeds in the world.
Labrador Retrievers typically weigh between 55 and 80 pounds, with males tending to be on the larger end of the spectrum. Females usually fall somewhere in the middle. When it comes to height, Labs typically measure 21 to 24 inches at the shoulder. However, some giant specimens can reach heights of 27 inches or more!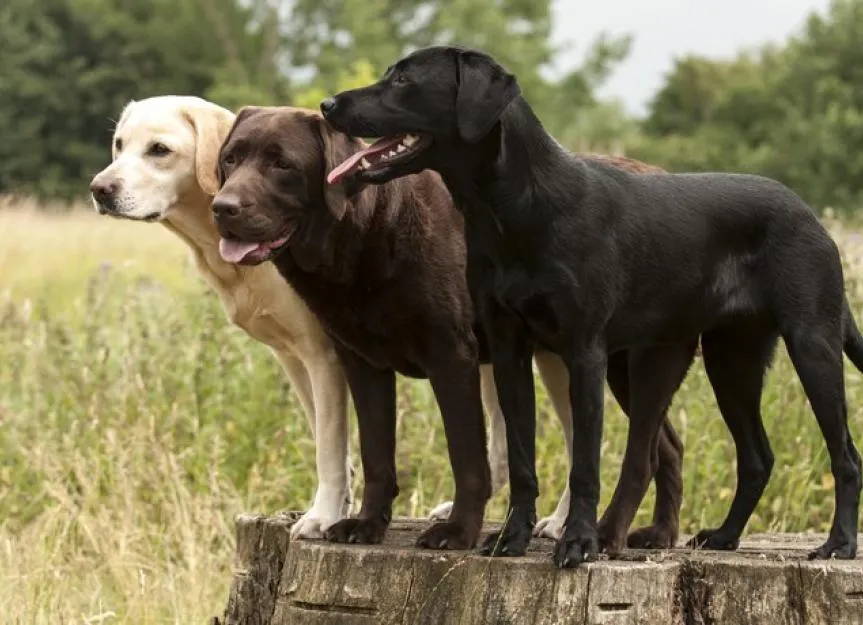 The Chihuahua Lab mix, or "Labrahuahua" as it is sometimes called, is a relatively new breed of dog. It was created by crossing a Chihuahua with a Labrador Retriever. The resulting hybrid is a small to medium sized but sturdy dog with a loyal and friendly temperament.
The Labrahuahua has come in for some criticism in recent years. Some people believe that the breed was created solely for the purpose of being a "toy" dog and that the lengths breeders have gone to achieve this are unnatural and unethical. Others simply find the Labrahuahua to be an improbable and somewhat comical-looking creature.
Due to the huge difference in size between the Chihuahua and the Labrador, litters can only be produced as a result of artificial insemination. That's right - in order for two dogs of such different sizes to create offspring, they need a little help from science. So next time you see a Chihuahua and a Labrador playing together, remember that their union is more than just friendship - it's also a scientific miracle.
The Chihuahua Lab mix is not recognized by the A.K.C.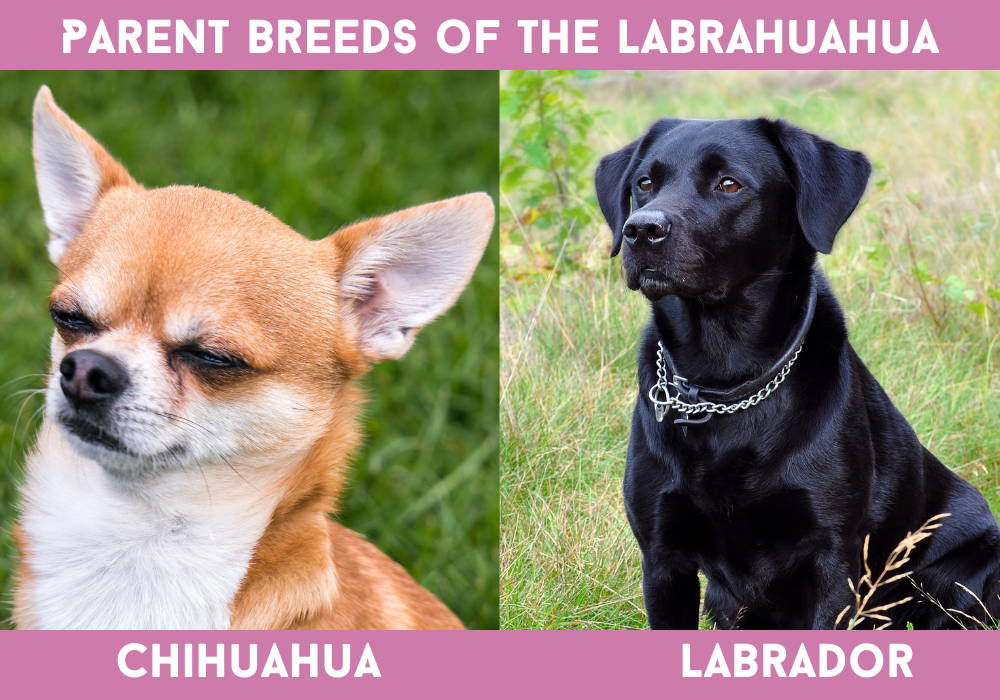 When it comes to the Labrador and the Chihuahua, the size difference is hard to miss. The average adult labrador weighs anywhere from 55 to 80 pounds, while the average adult Chihuahua weighs only 6 to 8 pounds.
You can expect the Chihuahua Lab mix to be not as big as a Labrador Retriever, but still larger than a Chihuahua.
The Labrador Chihuahua mix is typically a medium-sized dog, with a round head, big ears, and a short snout. The coat of a Chihuahua Lab mix can be either short or long, and it is often brindled or spotted.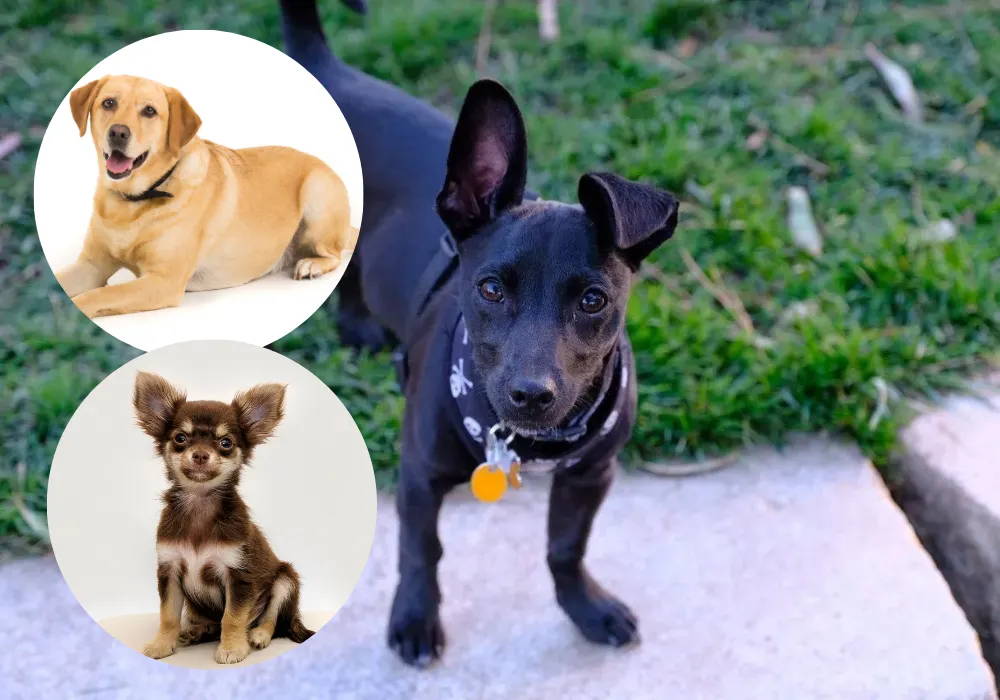 If you're looking for a low-maintenance pup, the Chihuahua Lab mix is definitely not the right dog for you.
This mixed breed is known for being extremely needy and demanding full attention from their owners, all day every day. So if you're the type of person who loves to be smothered with affection (and dog hair), then this is the pup for you.
But if you're looking for a laid-back companion who's content being left alone, you should probably keep looking. Either way, make sure you're prepared to give this little bundle of energy plenty of attention - otherwise, it'll quickly turn into a yapping, destructive ball of fluff.
Labrahuahua and other pets
Labradors are known for their friendly disposition, while Chihuahuas can be a bit more standoffish.
However, the truth is that Labrador Chihuahua mixes are usually quite social creatures. Thanks to their Labrador heritage, they tend to be good-natured and easygoing, and they typically enjoy being around other animals.
Of course, every dog is different, and there's no guarantee that your Labrador Chihuahua mix will get along with every other pet in your home. But if you introduce them to other animals slowly and carefully, chances are good that they'll soon be best friends.
Labradors are notoriously shedding machines, and Chihuahuas aren't much better.
So if you're looking for a low-maintenance dog with minimal shedding, a Labrahuahua is probably not the right breed for you.
If you decide to get a Labrahuahua, you'll have to deal with shedding, but it's nothing you can't handle. After all, shedding is just a natural part of owning a dog. Just like you have to vacuum your floors and lint-roll your clothes, you'll have to brush your Labrador Chihuahua mix regularly. It's really not that big of a deal, and it's certainly not enough to deter you from owning one of these amazing dogs.
Chihuahua Lab mixes are not hypoallergenic.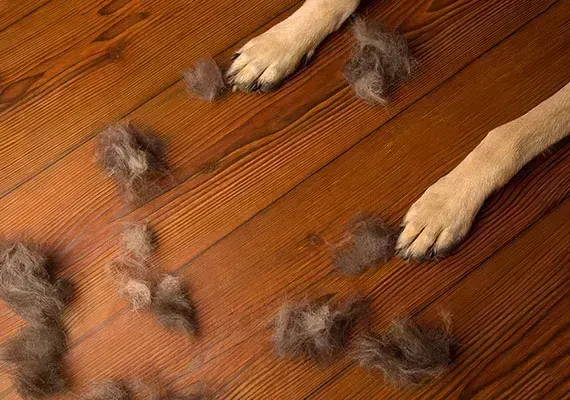 Chihuahua Lab mixes typically have a lifespan of between 10 and 15 years.
While Labrador Chihuahua mixes may inherit some of their physical and behavioral traits from their parent breeds, they also inherit the same health issues.
Patellar luxation is a condition that can affect medium-small breeds of dogs, such as Chihuahuas Lab mixes. The patella, or knee cap, is normally held in place by a combination of muscles, ligaments, and tendons.
However, in some dogs, the patella is misaligned and it slips out of place, which often causes pain and lameness in the affected leg. Patellar luxation typically occurs in both hind legs, but it can also affect the front legs. In severe cases, surgery may be necessary to realign the patella and prevent further luxation.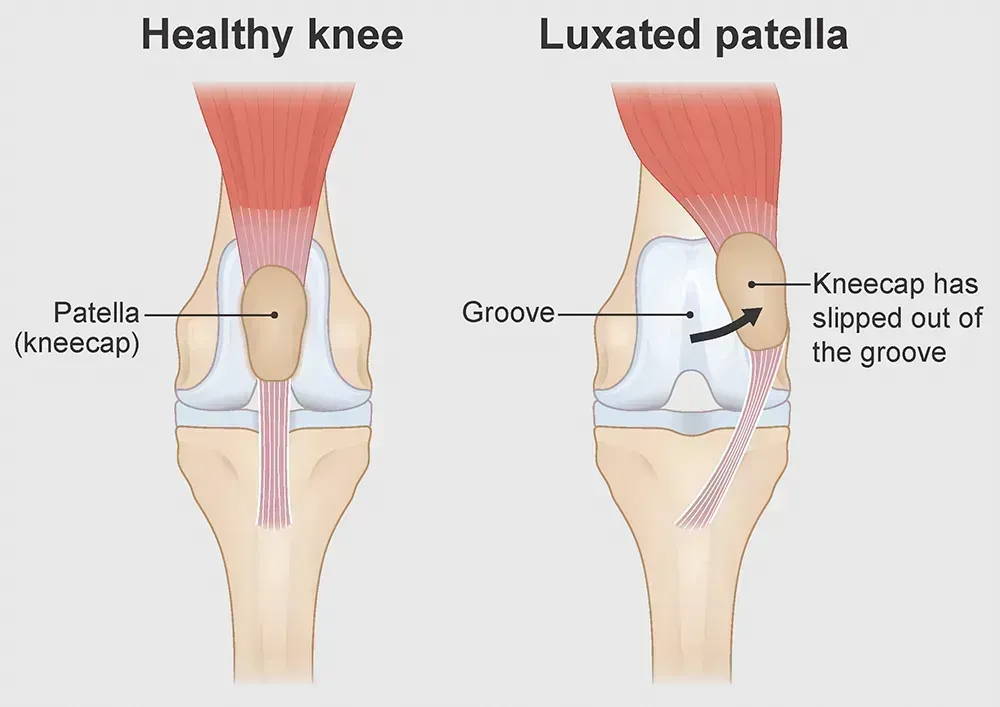 Entropion is a condition that affects the eye,
causing the eyelid to fold inward
. This can be uncomfortable for the Chihuahua Lab mix, as it can lead to
irritation of the eye. In severe cases, entropion can even lead to blindness.
Chihuahua Labrador mixes are particularly susceptible to this condition, as they often have loose skin around their eyes. The best way to prevent entropion is to ensure that the dog's face is clean and free of debris. If the condition does develop, it can often be treated with surgery.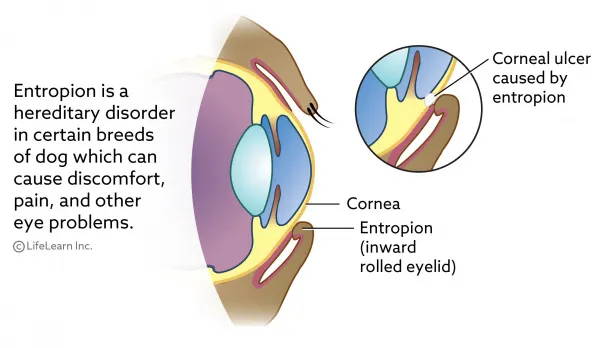 Cardiomyopathy is a disease that affects the heart muscle. It can lead to an enlarged heart, which can then cause heart failure. Cardiomyopathy is a serious condition that can be fatal, and it is important to be aware of the signs and symptoms so that you can get your dog treatment as soon as possible.
Labradors Chihuahua mixes are particularly prone to cardiomyopathy, so it is important to be vigilant if you have this breed. Some of the signs that your dog may be developing cardiomyopathy include exercise intolerance, coughing, and difficulty breathing.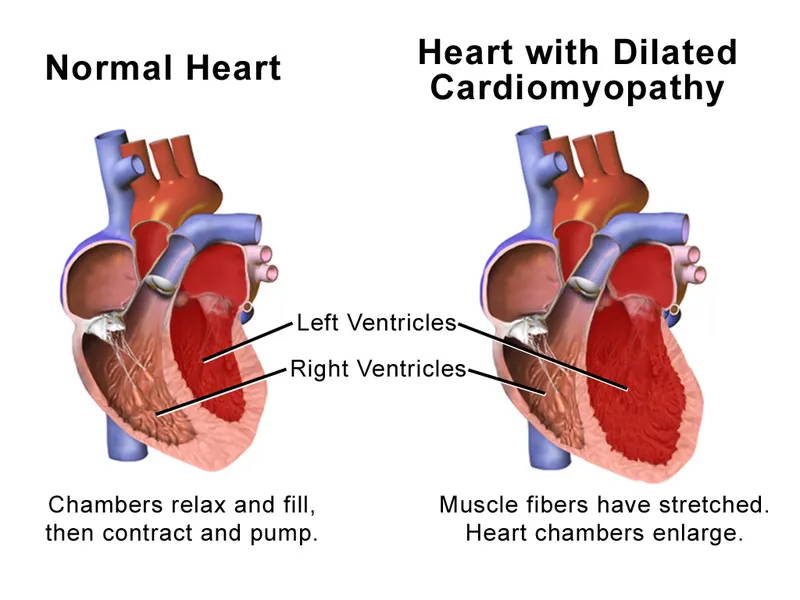 How to find a Chihuahua Labrador Mix?
You can get a Labrador Chihuahua mix through a breeder or a rescue.
How do you find a reputable breeder that sells Labrahuahuas? Start your search by researching local breeders in your area, asking for referrals from friends or contacting a Chihuahua or Labrador Retriever club.
Be sure to ask potential breeders about their experience and history with breeding Labrahuahuas, as well as their approach to raising and socializing puppies. Although finding a labrahuahua may require some patience and persistence, the end result of a loving and loyal companion will be well worth it.
While Labrahuahuas may not be the easiest breed to come across, you can often find them through a rescue organization. Start by searching online for rescue groups that specialize in toy breeds or Labrador retrievers.
Don't be afraid to reach out and inquire about any Labrahuahuas they may have available for adoption. By adopting one of these special pups, you not only give them a second chance at a happy life but also gain a loving companion for years to come.
Here are the most well-known Chihuahua rescues in the USA:
Chihuahua Rescue & Transport
https://www.chihuahua-rescue.com/
Texas Chihuahua Rescue – helping small dogs live big dreams
https://texaschihuahuarescue.org/
Arizona Chihuahua Rescue – Big Hearts for Little Dogs
When caring for a Labrador Chihuahua Mix, you must consider grooming, exercising, training, and feeding.
If you're looking for a low-maintenance pooch, you might want to consider another breed. Labrador Chihuahua mixes inherit their coat from their Labrador and Chihuahua parents, so there's no way to predict how much shedding you can expect.
However, one thing is certain: regular brushing and bathing will be necessary to keep your dog's coat in top condition. So if you're not ready to commit to a daily grooming routine, a Chihuahua Lab might not be the right pet for you.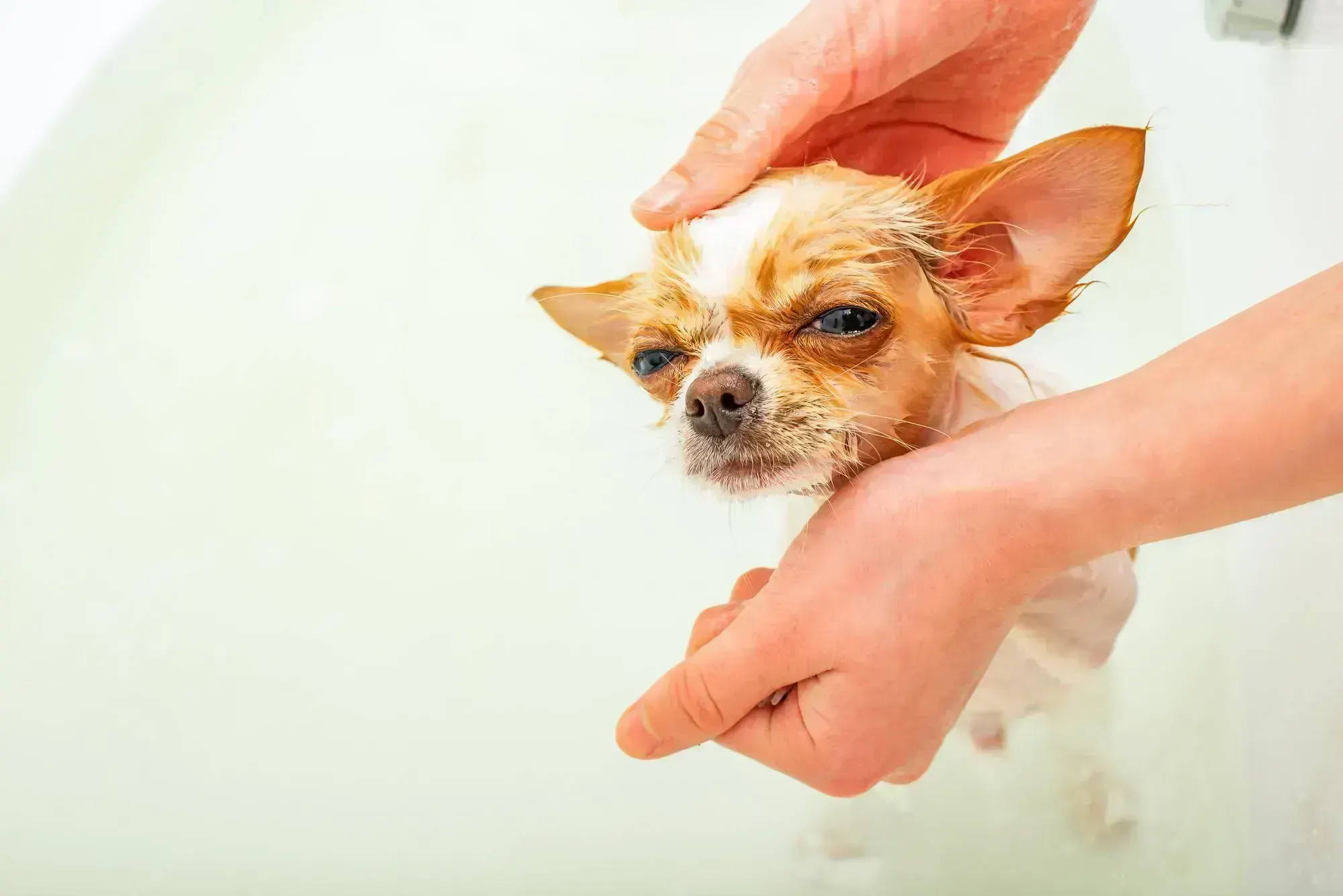 If you're looking for a dog that is intelligent and trainable, but also has a bit of a stubborn streak, then the Chihuahua Labrador mix is the ideal breed for you.
These dogs are highly intelligent, thanks to their labrador heritage, and can be easily trained to do tricks and obey commands. However, they also have a mischievous side, which they inherit from their Chihuahua ancestors.
This means that they can be disobedient at times, and may even pretend they haven't heard you when you tell them to do something. But overall, Labrahuahuas are obedient 80% of the time, which makes them a great choice for first-time dog owners who have little experience with training.
Your Chihuahua Lab mix is a small to medium-sized dog who is full of energy.
He will need 1 ½ to 2 cups of food every day, depending on his size and energy level. But what does that really mean? How do you measure an appropriate portion for your pup?
Most dog food bags have a feeding chart based on your dog's weight, but we recommend using the 'eyeball test.' Simply scoop out a portion that looks about right and adjust as needed. After all, every dog is different.
If you're thinking of getting a Chihuahua Labrador mix, there's one important thing you need to know: these dogs need a lot of exercise.
Without at least 45 minutes of activity every day, they can become restless and destructive. So if you're the type of person who likes to lounge on the couch all weekend, this may not be the breed for you.
But if you're up for a few walks around the block and some fun games in the park, then a Chihuahua Labrador mix could be the perfect companion for you. Just be sure to give him plenty of walks and runs – or else you might find your couch in pieces.
Male vs Female Labrahuahua
If you want a friendly and affectionate companion, then a female Chihuahua Labrador mix is probably the better choice. They tend to be more loving and loyal, and they also get along well with other dogs and animals.
On the other hand, if you are looking for a protective guard dog, then a male Chihuahua Labrador mix may be more suitable. They are generally more territorial and aggressive, and they will often bark at strangers. Ultimately, the best way to decide is to meet both male and female Chihuahua Labs and see which one you connect with the most.
Is it the Labrahuahua right for you?
Great for first-time dog owners
The Chihuahua Labrador mix is the perfect pet for first-time dog owners.
While they may be small, they are also intelligent and easy to train. They are also loyal and affectionate, making them great companions. And, of course, they are absolutely adorable. If you're looking for a low-maintenance pet that will bring you joy, then the Chihuahua Labrador mix is a perfect choice.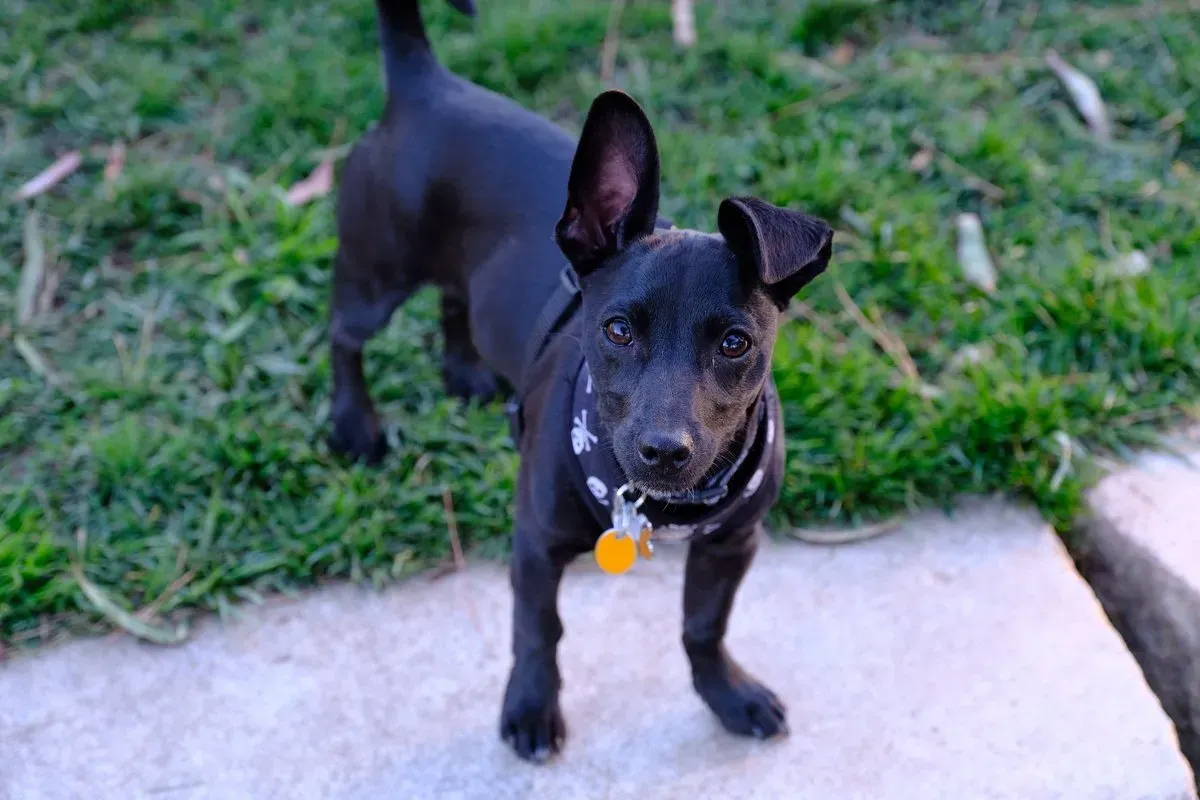 Great for apartment living
The Labrahuahua is a medium-sized dog that is well suited to both apartments and houses.
The Labrador Chihuahua mix is an active dog who loves to play and exercise, so a home with a yard would be ideal. However, he is also a very loyal and affectionate dog who enjoys spending time with his family. So, if you have the space for him, he would be just as happy in a large home. Either way, the important thing is that he gets plenty of love and attention from his family.
You are a first time dog owner

You have an active lifestyle
You don't have a lot of time to train a dog

You want a low shedding dog

You want a dog who doesn't bark
What is a Chihuahua Lab mix called?
A Chihuahua Lab mix is commonly known as a Labrahuahua.
What does a Chihuahua Lab mix look like?
Chihuahua Lab mixes are small but sturdy, usually with a mixture of Chihuahua and Labrador features.
How long do Chihuahua Lab mixes live?
Chihuahua Lab mixes typically have a lifespan of between 10 and 15 years.