Husky Chihuahua Mix (Huskyhuahua) Breed information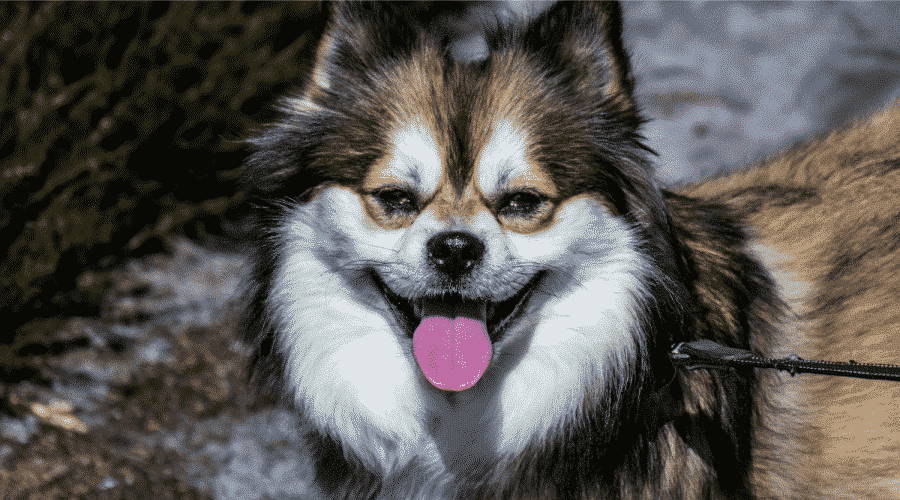 If you're considering bringing a Husky-Chi ou Huskyhuahua (Chihuahua mixed with Husky) into your life, you might be wondering what to expect. This hybrid dog is still pretty new, so there isn't a lot of information out there about them yet.
But don't worry, we've got all the info you need! In this post, we'll discuss the characteristics of the Huskyhuahua and tell you what to expect!
white, black, tan, grey or a combination of these colors
families with older children, couples with an active lifestyle
active, intelligent, stubborn and bossy, be prone to aggressive behavior
Husky Chihuahua Mix Origins
Chiuauas are one of the oldest breeds of dogs, with a history that can be traced back to ancient Mexico. The exact origins of the Chihuahua are unknown, but it is thought that they were first bred by the people of the Toltec civilization.
After the fall of the Toltec empire, the Chihuahuas were adopted by the Aztecs, who worshipped them as gods. When the Spanish conquistadors arrived in Mexico in the 16th century, they brought with them a new type of small dog, which they cross-bred with the existing Chihuahua population.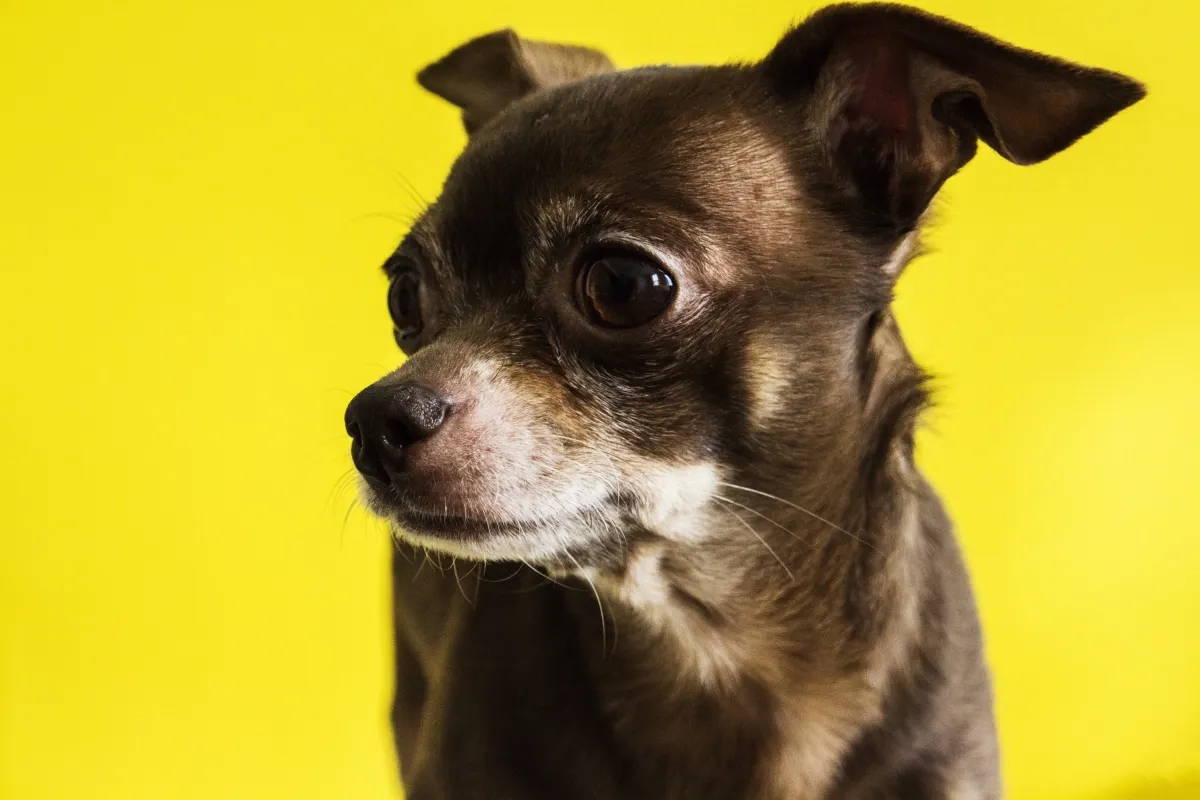 The Husky is a type of dog that was originally bred by the Chukchi people of Siberia. For centuries, Huskies were used as working animals, pulling sleds and carrying supplies across the icy tundra.
Today, Huskies are still prized for their strength and endurance, and they are often used in dog sledding competitions.
They are also popular pets, known for their loyalty, playful dispositions, and thick fur coats.
The Chihuahua Husky Mix first originated in the United States in the 1990s.
Husky-Chis are known for their loving personalities and their ability to get along with older children and other animals. If you're looking for a dog that will be a loyal and loving companion, then the Husky-Chi is the perfect breed for you!
Chihuahua Husky Mixes are not recognized by the AKC because they are not considered to be purebred dogs.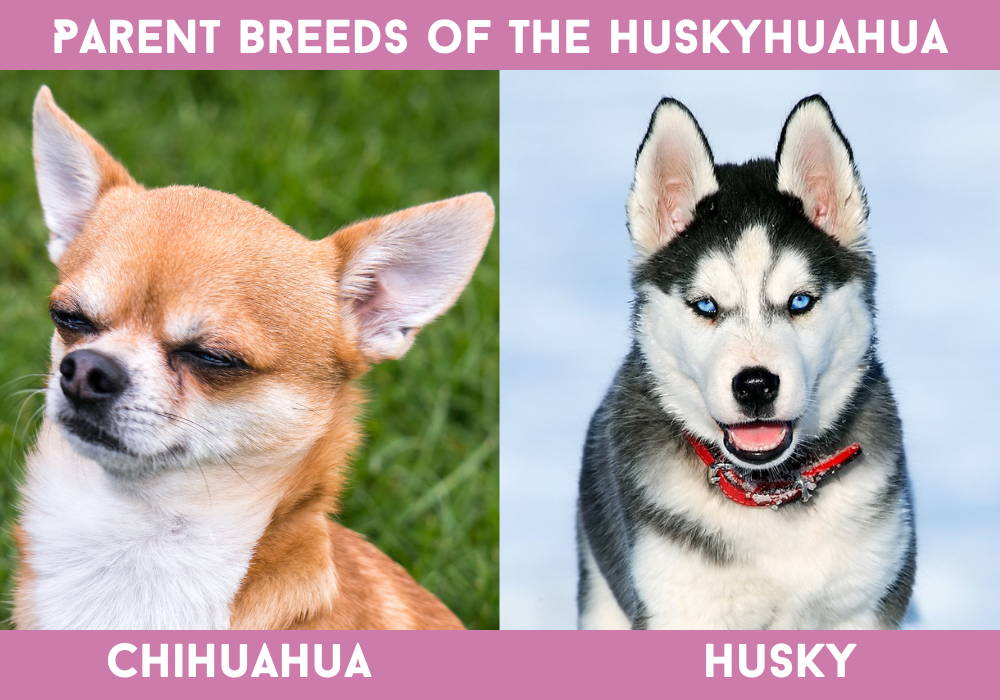 Chihuahua Husky Mixe typically stand between 12 and 20 inches tall at the shoulder and weigh between 15 and 35 pounds.
However, there can be considerable variation in size within the breed, and some Husky-Chihuahua mixes may be larger or smaller than this range. They have a medium-sized build with long legs and a thick coat of fur that is often gray, white, or brown in color.
Husky Chihuahua mixes generally have blue or brown eyes, and their ears are erect and pointed..

Chihuahua Husky Mixes have a wide range of coat colors, from light brown to black, and their eyes can be blue, brown, or green.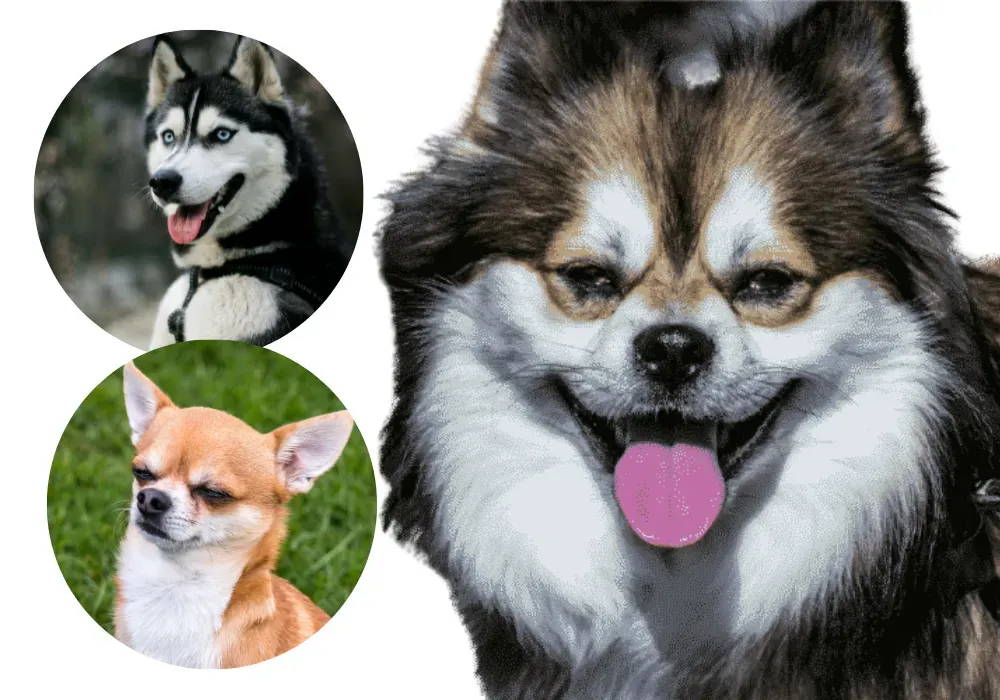 Huskies are known for being friendly and even-tempered, while Chihuahuas are often wary of strangers and can be quite protective of their owners.
As a result, Husky Chihuahua mixes can inherit these traits from both parents.
Some Husky-Chis may be shy and reserved like their Chihuahua ancestors, while others may be outgoing and friendly like their Husky cousins.
The best way to determine the temperament of a Chihuahua Husky Mix is to meet the dog's parents and spend time with the dog to see how it reacts in different situations.
Chihuahua Husky Mix and other pets
Husky-Chihuahua mixes are actually quite good with other animals.
They have a natural instinct to protect their pack, and they typically view cats and other dogs as part of their family.

However, it's important to introduce Husky Chihuahua mixes to other pets at an early age so that they can learn to socialize properly.
With a little patience and training, Chihuahua Husky Mixes can get along swimmingly with any other pet in the household.
Since both Huskies and Chihuahuas are prone to shedding, it is likely that Chihuahua Husky Mixes will also shed.
However, the amount of shedding can vary depending on which parent breed the Husky-Chakes takes after most after.
For example, if a Husky-Chihuahua mix takes after its Husky parent, it may shed more than if it takes after its Chihuahua parent. However, there is no guarantee that a Husky-Chi will inherit the non-shedding coat of a Chihuahua.
Ultimately, the best way to determine how much a Chihuahua Husky Mix will shed is to ask the breeder or shelter worker about the dog's individual shedding tendencies.
Husky-Chihuahua mixes are not hypoallergenic.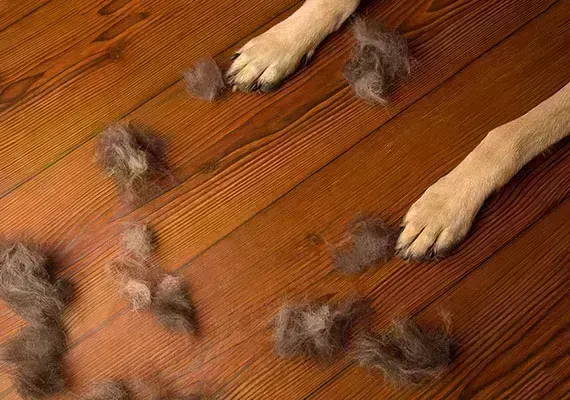 Chihuahua Husky Mixes typically have a lifespan of between 12 and 12 years.
While Huskyhuahuas may inherit some of their physical and behavioral traits from their parent breeds, they also inherit the same health issues.
Luxating patella is a condition that affects the kneecap, causing it to slip out of place. This can range from a occasional dislocation to constant displacement. Dogs with luxating patella may have difficulty walking, climbing stairs, or even sitting down.
The condition is most common in Chihuahuas Husky mixes. There are a number of causes ofluxating patella, including congenital defects, trauma, and arthritis.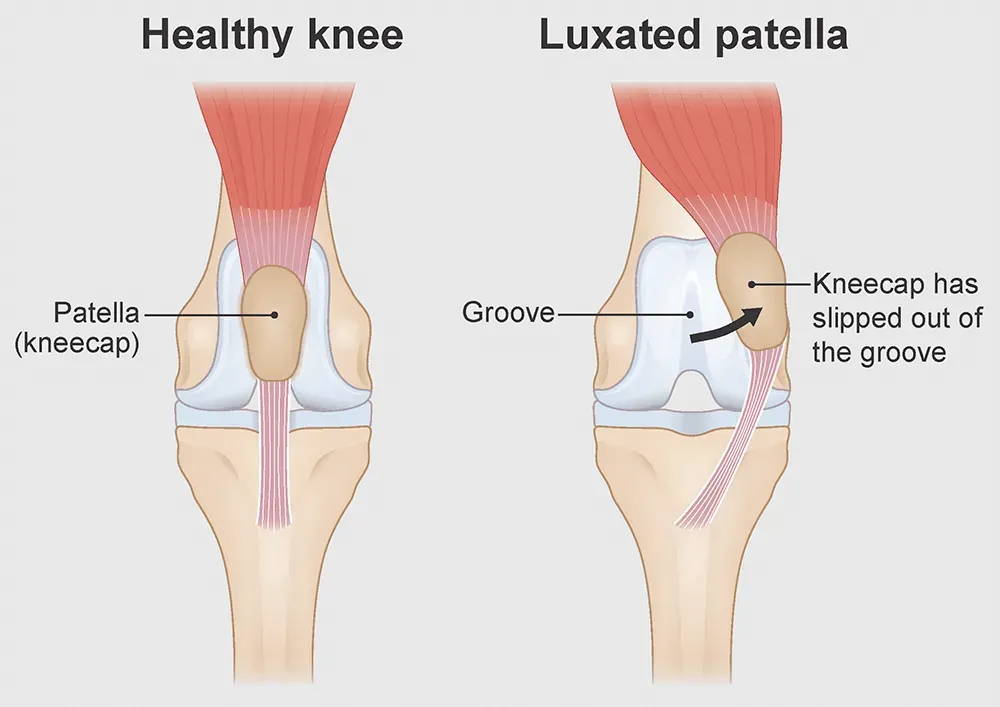 Hip dysplasia is a condition that can affect any dog, but it is particularly common in certain breeds, including the Chihuahua Husky Mix.
The condition is caused by a malformation of the hip joint, which can lead to pain, lameness, and eventually arthritis. There is no cure for hip dysplasia, but early diagnosis and treatment can help to minimize the symptoms and slow the progression of the disease.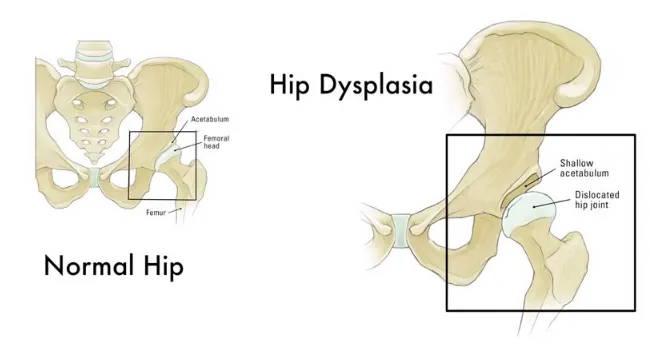 Collapsing trachea occurs when the cartilage in the trachea (windpipe) weakens and causes the trachea to collapse. This condition is most common in small breeds of dogs, such as the Chihuahua Husky mix. Collapsing trachea can cause a number of respiratory problems, including chronic coughing, wheezing, and difficulty breathing.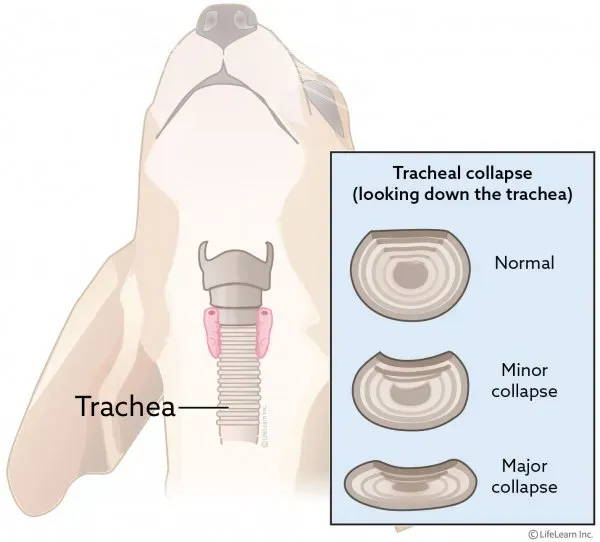 How to find a Husky Chihuahua Mix Puppy?
You can get a Husky Chihuahua mix through a breeder or a rescue.
To find a reputable breeder of Husky-Chis, start by doing your research. Look for online reviews, social media pages, and other signs that the breeder is trustworthy and ethical.
You can also check with local breed clubs and pet stores to see if they have any connections in the breeding community. Whatever method you choose, always make sure to ask plenty of questions and get to know the breeder before committing to a purchase.
Despite their adorable appearance, unfortunately, many Husky Chihuahua mixes end up neglected and abandoned.
Fortunately, there are many dedicated volunteers out there who take it upon themselves to rehabilitate these dogs, making them ready for their forever homes. There are a variety of Chihuahua Husky rescues out there who would be happy to connect you with your future furry friend. So why wait? Give them a call today!
Here are the most well-known Chihuahua rescues in the USA:
Chihuahua Rescue & Transport
https://www.chihuahua-rescue.com/
Texas Chihuahua Rescue – helping small dogs live big dreams
https://texaschihuahuarescue.org/
Arizona Chihuahua Rescue – Big Hearts for Little Dogs
When caring for a Chihuahua Husky Mix, you must consider grooming, exercising, training, and feeding.
Chihuahua Husky Mixes have a thick coat of fur. While this coat is very eye-catching, it can also be quite high-maintenance. Husky-Chis require regular grooming in order to keep their coat healthy and prevent matting. Here are some tips for grooming a Husky-Chi:
1. Chihuahua Husky Mixes should be brushed daily with a soft bristle brush. Start at the head and work your way down the body, taking care to avoid the sensitive areas around the eyes and ears.
2. Chihuahua Husky Mixes should be bathed once per week with a mild shampoo specifically designed for dogs. Be sure to rinse the coat thoroughly to remove all traces of shampoo.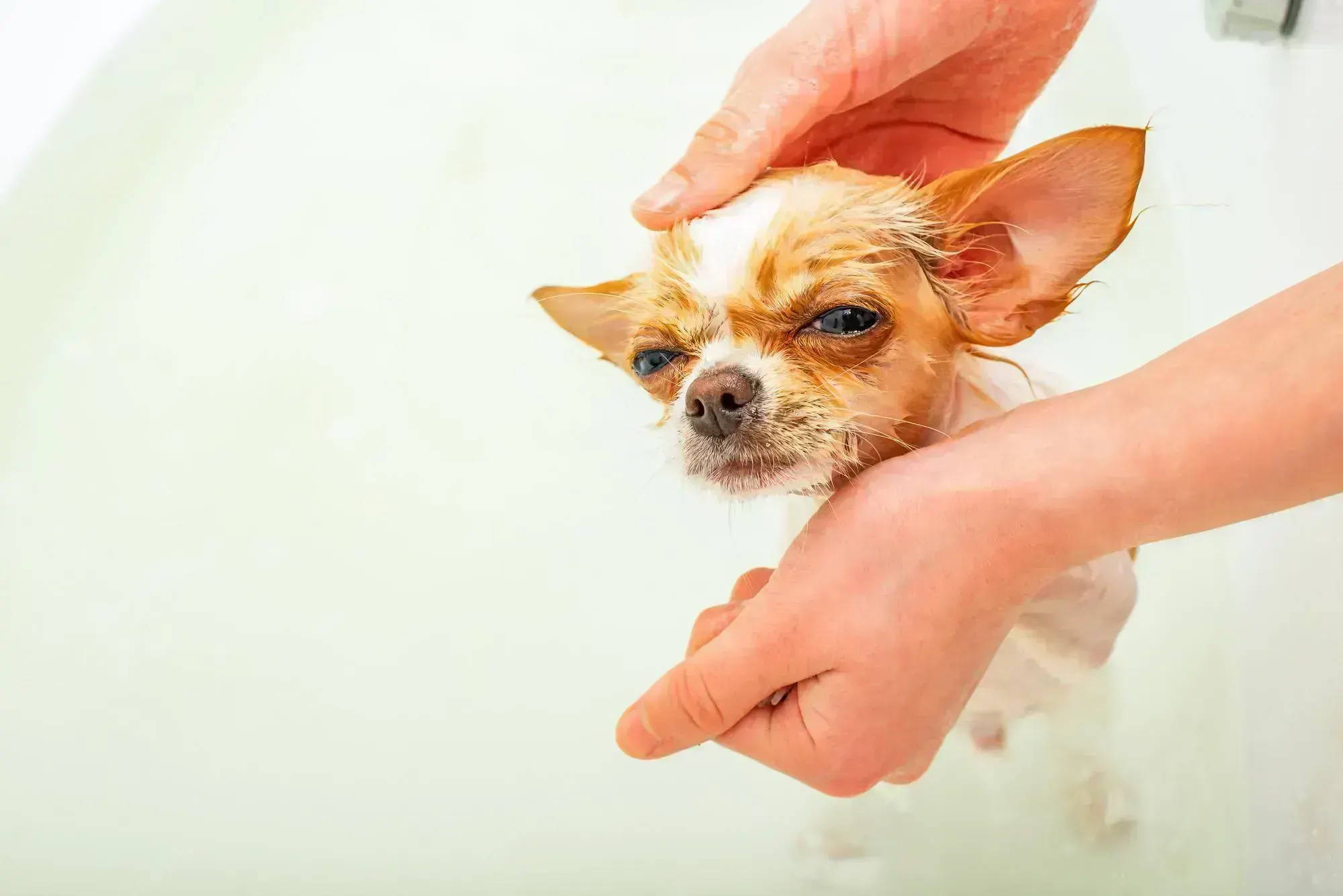 Huskies are well known for their friendly dispositions and high energy levels, while Chihuahuas are more reserved and can be prone to nipping.
As a result, Chihuahua Husky Mixes can be a bit of a handful if they're not properly trained. But with a little patience and consistency, most Husky-Chis will quickly learn the rules of the household.
Here are a few tips to help you get started:
1. Start training early. Chihuahua Husky Mixes are intelligent dogs and they learn quickly, so it's important to start training as soon as possible. Puppy kindergarten is a great way to socialize your pup and teach them basic obedience commands like sit, stay, and come. And since Husky-Chihuahua mixes have a lot of energy, it's also important to enroll them in an age-appropriate exercise class like agility or flyball.
2. Be consistent. Like all dogs, Chihuahua Husky Mixes need consistency when it comes to training. That means using the same commands, rewards, and discipline every time. If you're not consistently reinforcing the behaviors you want to see, your dog will quickly get confused and frustrated.
3. Use positive reinforcement. Chihuahua Husky Mixes are highly food motivated, so using treats is often the best way to get their attention and reward desired behaviors. However, it's important to use treats sparingly and only give them when your dog performs the desired behavior flawlessly. Otherwise, you risk creating a dog who only responds when there's food involved.
4. Be firm but patient. Husky Chihuahua Mixes can be stubborn dogs, so it's important to be firm but patient during training sessions. If your dog isn't cooperating, try withholding treats or ending the session early until they learn that they need to mind you in order to get what they want.
Chihuahua Husky Mixes do have some specific dietary needs that should be considered.
For one thing, Husky-Chis are prone to weight gain. As a result, it is important to monitor their food intake and make sure that they are not overeating.
Husky-Chihuahua mixes also need a diet that is high in protein in order to maintain their energy levels. In addition, Husky-Chis are susceptible to digestive problems.
Feeding your Husky Chihuahua mix twice a day, in small meals, is often the best way to prevent overeating.
While most dogs need about 30 minutes of exercise per day, Chihuahua Husky Mixes require at least 60 minutes of exercise per day.
This is because Husky Chihuahua mixes are a cross between two high-energy breeds of dogs: Huskies and Chihuahuas. As a result, Husky-Chihuahua mixes inherit the high energy levels of both breeds.
In order to prevent your Husky Chihuahua mix from becoming restless and destructive, it is important to make sure that they get enough exercise. Thankfully, there are plenty of activities that Chihuahua Husky Mixes enjoy, such as running, hiking, playing fetch, and even swimming. So get out there and give your Husky-Chi the exercise they need!
In addition to daily exercise, Chihuahua Husky Mixes also need mental stimulation in the form of puzzles, toys, and training games.
Male vs Female Huskyhuahua
Males Husky-Chi can weigh up to 30 pounds while Females Husky-Chi can weigh up to 25 pounds.
Male Husky-Chis may be more prone to aggression than female Husky-Chis. This is often due to the fact that male Husky-Chis have higher levels of testosterone. Female Husky-Chis, on the other hand, tend to be smaller and more affectionate. They are also generally less active than males and are less likely to roam.
Is it the Huskyhuahua right for you?
Unpredictable temperament
What many people don't realize is that Chihuahua Husky Mixes can have an unpredictable temperament.
This is due to the fact that Husky-Chis are a mix of two very different breeds.
Huskies are known for being friendly and good natured, while Chihuahuas are often timid and mistrusting of strangers.
As a result, Husky Chihuahua mixes can be either friendly or aloof, making it difficult to predict how they will react in any given situation.
For this reason, Husky-Chihuahua Mixes may not be the best choice for families with young children or other pets.
Not great for apartment living
Husky-Chihuahua mixes are not great dogs for people who live in apartments.
Husky-Chis are high energy dogs that need a lot of space to run and play.
They are also very vocal dogs, and their constant barking can be a nuisance to apartment dwellers. Husky-Chihuahua mixes are also known for being escape artists, and their strong desire to roam can lead them to constantly try to escape from their apartment. For these reasons,
Husky Chihuahua mixes are best suited for people who live in houses with large yards.
You want a very unique looking dog

You have plenty of time to take care of a dog


You don't have any other pet
You have young children or toddlers

You wan't a dog the doesn't bark
What is a Husky Chihuahua Mix called?
A Husky Chihuahua Mix is often called a Husky Chi or a Huskyhuahua
What does a Husky Chihuahua Mixe look like?
Husky Chihuahua Mixes can vary in appearance, but they typically have the head and coat of a Husky with the small stature of a Chihuahua.
How big does a Husky Chihuahua Mix get?
Husky Chihuahua Mixes usually weigh between 20 and 30 pounds and stand between 12 and 15 inches tall at the shoulder.