Dachshund Chihuahua Mix (Chiweenie) Breed information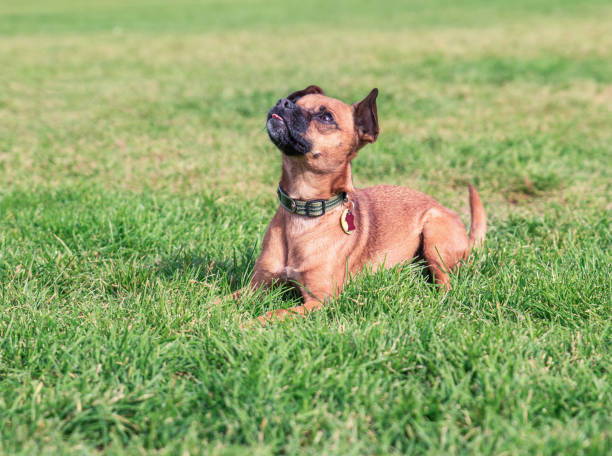 The Chiweenie is a mix between a Chihuahua and a Dachshund. Chihuahua Dachshund Mixes are small dogs with big personalities.
Although they are considered a "designer breed" Chiuahua Dachshund mixes are often found in shelters, as many people are not aware of the special care they require. That's because they are prone to Degenerative Disc Disease (IVDD), a condition that can be debilitating if not treated properly.
Chiweenies are usually energetic and playful, but they also have a reputation for being barkers. This is because both Chihuahuas and Dachshunds are prone to barking, and the Dachshund Chihuahua mix inherits this trait from both parent breeds.
Dachshund Chihuahua mix Quick Facts
Chiweenie, Choxie, Weeniehuahua, the German Taco, and the Mexican Hot Dog.
single households and families with older children
energetic, yappy, stubborn, difficult to house train.
Chihuahua Dachshund Mix Origins
The Chihuahua is a toy breed of dog that is characterized by its small size. The breed originated in Mexico, and it is the smallest known breed of dog. The Chihuahua is named after the Mexican state of Chihuahua, where the breed was first seen by Europeans.
The dogs were originally bred for their ability to survive in the extreme conditions of the desert region. They were also used as sacrificial animals by the Aztecs.
The first recorded instance of the Chihuahua in Europe was in 1884 when a Mexican diplomat brought two dogs to France. The breed became popular in the United States during the 1950s, and it has remained one of the most popular toy breeds since then.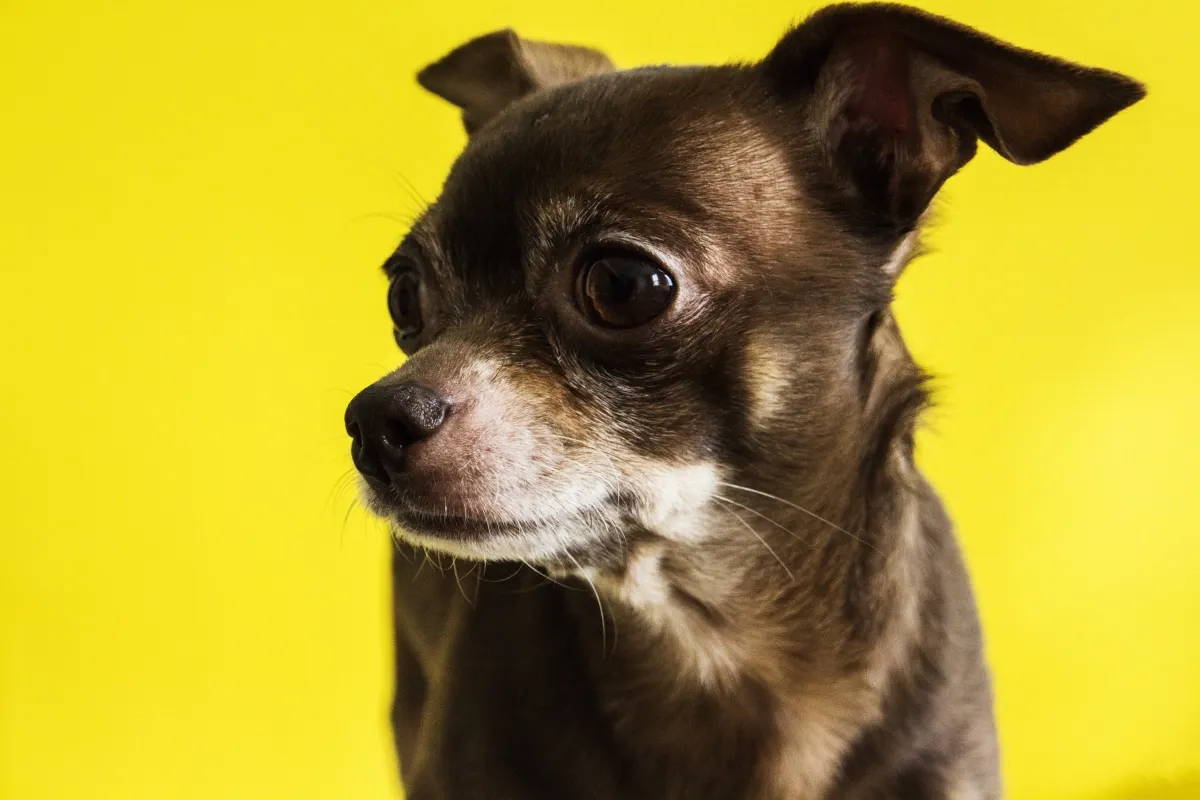 Dachshunds are a type of dog that is instantly recognizable thanks to their long bodies and short legs.
Though they may look like they were bred for hunting, Dachshunds actually come in two different varieties: those that were bred for hunting badgers and those that were bred for hunting rabbits.
The former is larger and has stronger jaws, while the latter are smaller and more agile. No matter which type of Dachshund you have, though, you can be sure that your dog has a long and interesting history.
Dachshunds first originated in Germany, where they were used for hunting games such as foxes, hares, and badgers.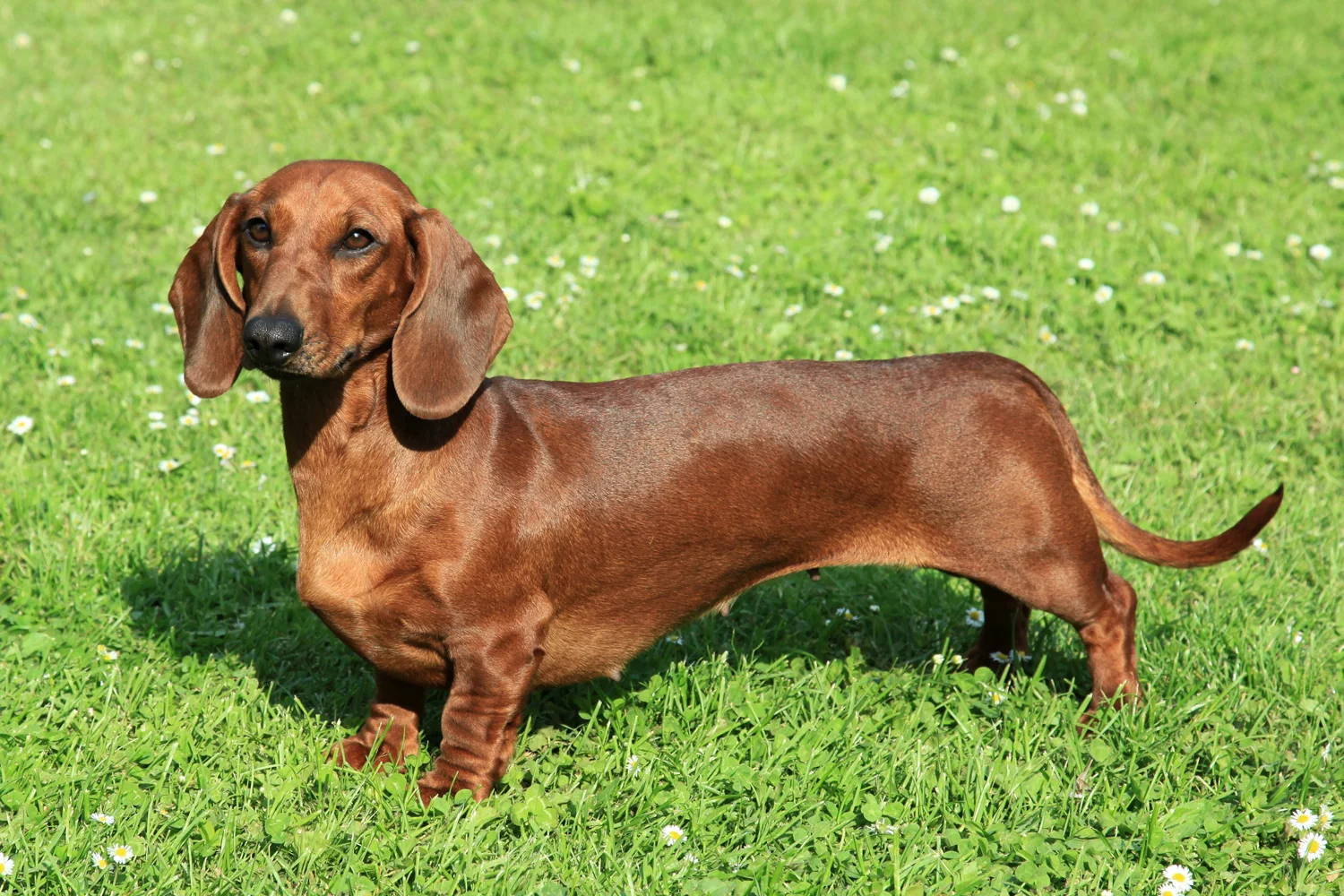 The Chiweenie is a hybrid dog breed that was developed by crossing a Chihuahua with a Dachshund.
This cross was first carried out in the United States, with the aim of creating a small-sized dog with the hunting ability of a Dachshund.
The resulting breed is intelligent, spunky, and loyal, making them popular companion animals. Although the exact origins of the Dachshund Chihuahua mix are unknown, it is thought that this cross began to gain popularity in the 1990s.
The Dachshund Chihuahua mix is not recognized by the American Kennel Club (AKC).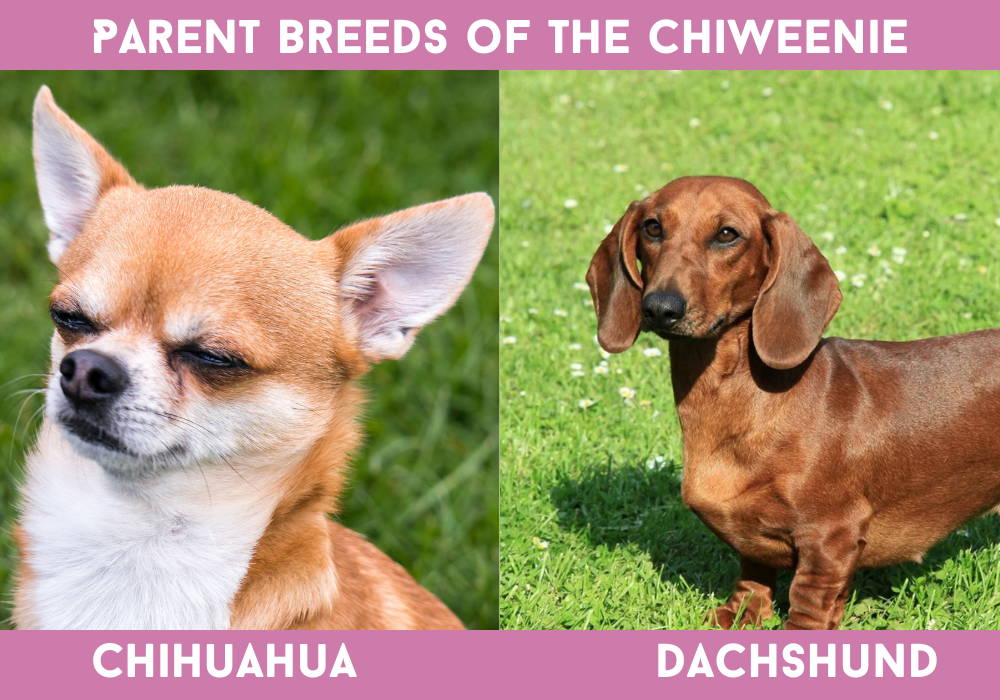 The Chihuahua Dachshund Mix is a relatively new breed, and as such, there are no hard and fast rules when it comes to their appearance.
However, most Dachshund Chihuahua mixes tend to be small in size, with long bodies and short legs. Their coats can be either short or long, and they come in a variety of colors, including black, brown, and white.
Dachshund Chihuahua Mixes typically have floppy ears and big, dark eyes. While there is no one "standard" look for a Chiweenie, this unique breed is sure to turn heads wherever they go.
The size of a Chihuahua Dachshund mix can vary depending on the size of the parents. However, they are typically between 9 and 12 inches tall at the shoulder and weigh between 6 and 12 pounds.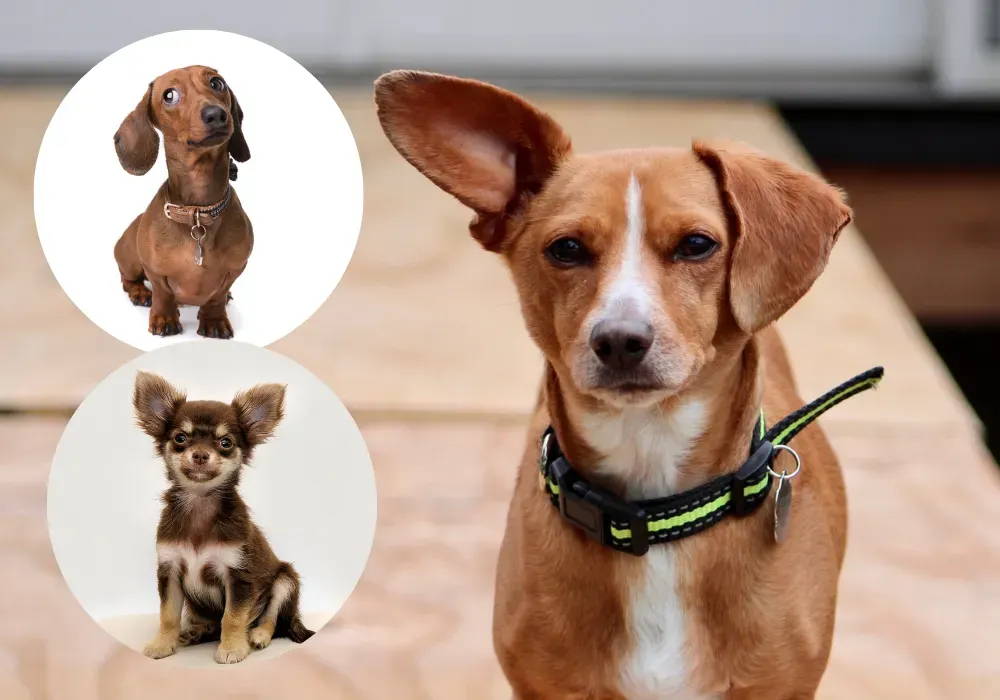 Chihuahua Dachshund mixes are very energetic and playful, and they make great companion dogs. They are also loyal and loving, and they bond closely with their owners. However, Chihuahua Dachshund mixes can be challenging to train, and they may not be the best choice for first-time dog owners.
If you're considering adding a Dachshund Chihuahua mix to your family, be prepared to put in the time and effort to train them properly. With patience and positive reinforcement, you'll have a happy and healthy companion for years to come.
Dachshund Chihuahua mixes love to bark, and they are often quite persistent when they start. While some people find this behavior to be annoying, it is actually part of what makes the Chihuahua Dachshund Mix such a great watchdog. The breed's barking habit can also be helpful in alerting its owners to potential dangers, such as strangers approaching the home.
One of the benefits of owning a Chihuahua Dachshund mix is that they typically get along well with other pets, particularly cats and other small dogs.
This is likely due to their size; since they are not much larger than a cat, they are less likely to view them as prey.
In contrast, their small size also means that they can be easily intimidated by larger dogs. As a result, it is usually best to socialize Dachshund Chihuahua mixes with smaller animals.
When it comes to shedding, there are a few things that we can say for sure about the Dachshund Chihuahua Mix.
First, the Dachshund Chihuahua mix is not a hypoallergenic breed. This means that they will shed some fur, and people with allergies may have a reaction to them.
Second, the amount of shedding will depend on which parent breed the dog takes after more. If they take after the Chihuahua, they will shed less than if they take after the Dachshund.
Finally, regular grooming can help to reduce shedding by keeping the coat healthy and free of tangles.
Chihuahua Dachshund Mixes are not hypoallergenic.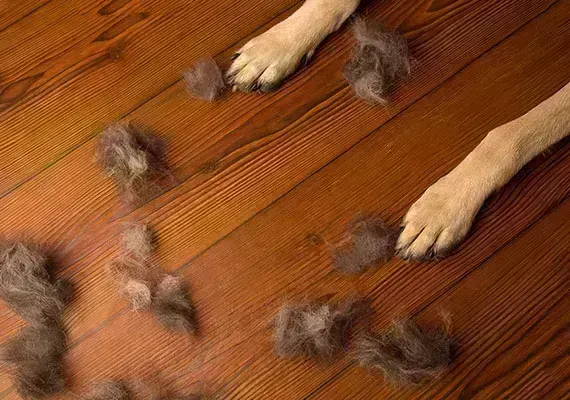 The average lifespan of a Chiweenie is 12 to 16 years.
If Dachshund Chihuahua mixes generally inherit the best qualities of both breeds, they can also inherit some health problems from their parents. For example, Chihuahua Dachshund mixes are prone to degenerative disc disease (IVDD), which is a condition that causes the discs in the spine to break down.
They are also susceptible to dental problems, such as overcrowding and misalignment of the teeth.
Additionally, Chiweenies are at risk for luxating patella, which is a condition in which the kneecap pops out of place.
This occurs when the knee joint slips out of place, causing pain and lameness. In severe cases, surgery may be required to correct the problem.
Chihuahua Dachshund mixes are small dogs, and their knees are particularly susceptible to luxation. Therefore, it is important to be aware of the signs of luxating patella and to seek veterinary care if your dog develops this condition.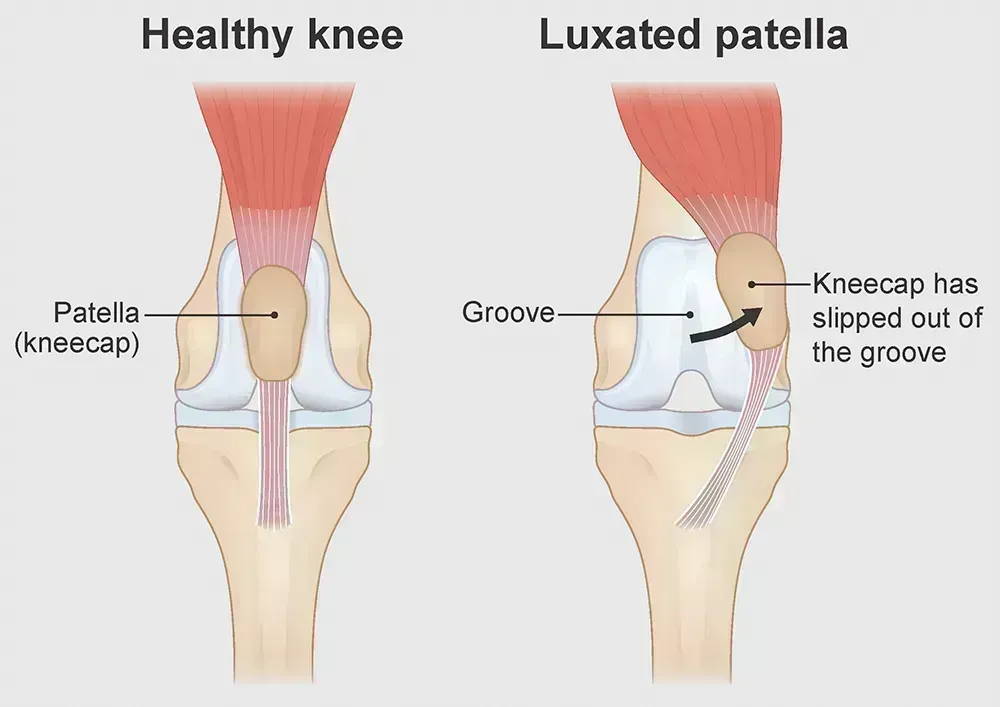 Degenerative Disc Disease (IVDD)
Degenerative disc disease, or IVDD, is a condition that can affect Chihuahua Dachshund mixes and other small breeds. The condition is caused by
the deterioration of the discs that cushion the vertebrae in the spine.
This can lead to nerve compression, pain, and mobility problems. IVDD is typically diagnosed through a combination of x-rays and MRIs. Treatment options include surgery, physiotherapy, and medication.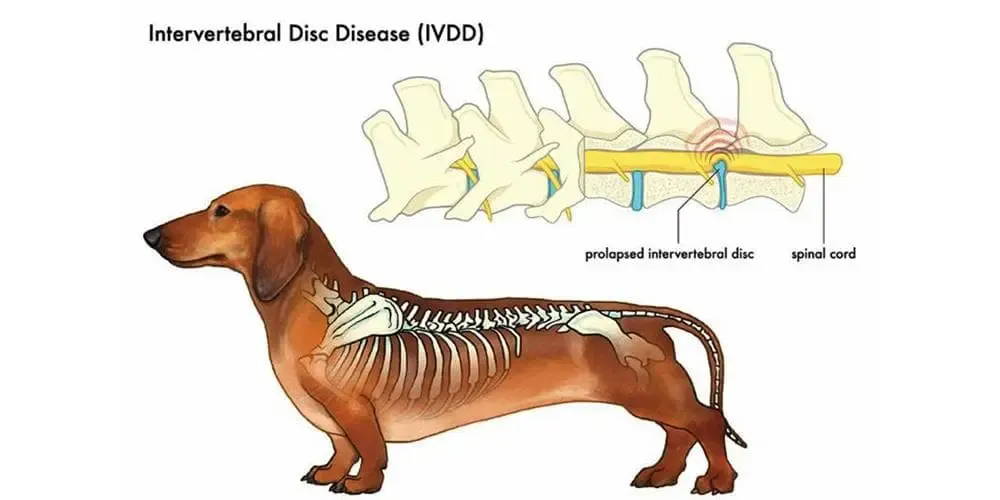 One of the most common dental problems in Chihuahua Dachshund mixes is overcrowding. This occurs when there are too many teeth for the size of the dog's mouth, causing the teeth to crowd together and overlap. This can lead to gingivitis, tooth decay, and eventually tooth loss.
Dachshund Chihuahua mixes are also susceptible to periodontal disease, which is an inflammation of the tissues surrounding the teeth. If left untreated, periodontal disease can lead to pain, infections, and eventually tooth loss. To help prevent these problems, it is important to brush your Chihuahua Dachshund mixe' teeth on a regular basis and to have them checked by a veterinarian at least once a year.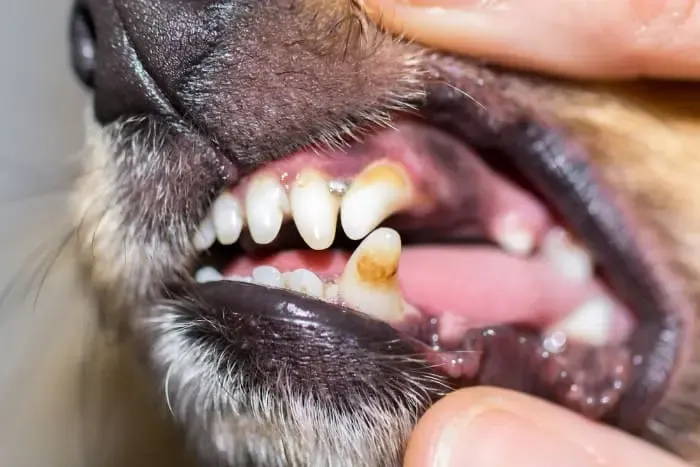 How to find a Chiweenie Puppy?
You can get a Chiweenie through a breeder or a rescue.
Some breeders specialize in Chiweenies, but it's important to be cautious when buying from just anyone. Avoid breeders who prioritize profit, keep dogs in unsanitary conditions, or refuse to show you the parents.
Responsible breeders selectively breed their dogs to prevent passing on health issues. You can also consider adopting a Chiweenie from a rescue organization, including Chihuahua or dachshund-specific rescues that may have Chiweenies available.
To avoid potentially sick puppies on Craigslist, consider adopting a rescue pup instead of buying an expensive one from a breeder. Look for a breed-specific rescue, like a Chihuahua or Dachshund rescue, or a general lap dog rescue program. These rescues provide foster homes for socializing and basic training.
They also ensure that puppies have received their initial shots and are microchipped. Expect the price of a Chiweenie pup from a rescue to be around $250-350. Most rescues either spay/neuter the puppies beforehand or provide a voucher for the procedure.
Rescues have affordable health and wellness checks due to their contracts with veterinary clinics. Keep in mind that rescue Chiweenies may have some other small breed mixed in, like the Havanese.
Here are the most well-known Chihuahua rescues in the USA:
Chihuahua Rescue & Transport
https://www.chihuahua-rescue.com/
Texas Chihuahua Rescue – helping small dogs live big dreams
https://texaschihuahuarescue.org/
Arizona Chihuahua Rescue – Big Hearts for Little Dogs
Chihuahua Dachshund Mix Care
When caring for a Dachshund Chihuahua Mix, you must look at several factors including grooming, exercise, feeding, and training.
Chihuahua Dachshund mixes have short, smooth coats that are easy to care for. However, they do require some basic grooming to keep their coats healthy and free of tangles. Here are a few tips to help you take care of your Chiweenie's coat:
- Brush your Chiweenie's coat regularly with a soft-bristled brush. This will help to remove any dirt or debris that has become trapped in their coat.
- Give your Dachshund Chihuahua mix a bath when necessary. Use a mild shampoo and rinse thoroughly to avoid irritating your dog's skin.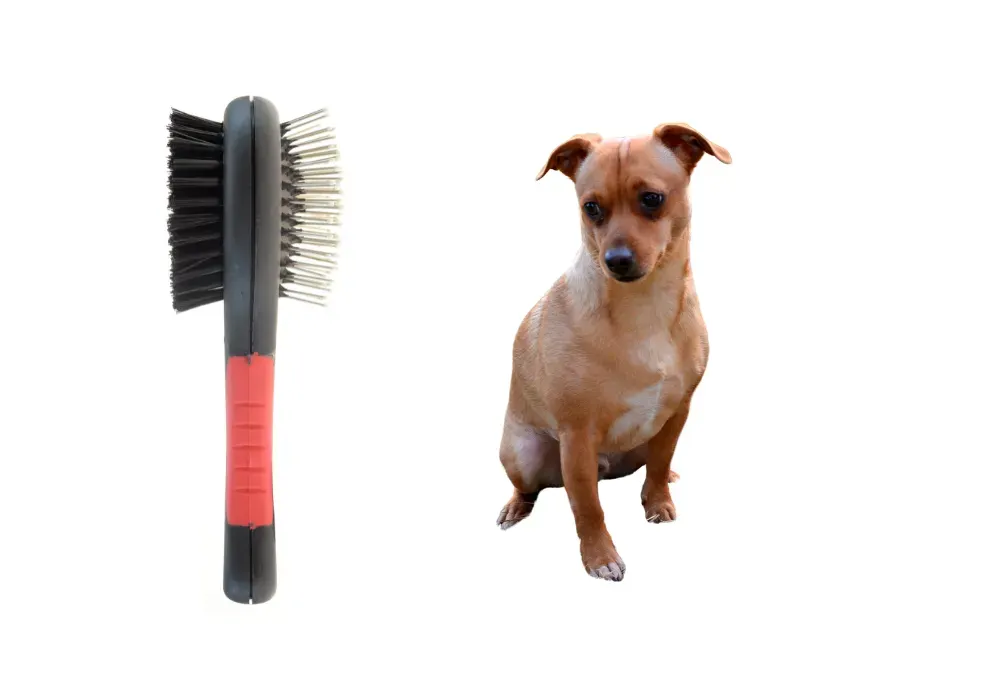 The key to training a Chihuahua Dachshund mix is to be consistent.
Like all dogs, Chiweenies are creatures of habit and will quickly learn the rules of the household if they are consistently enforced. It is important to start training as early as possible, as this will help the Chihuahua Dachshund mix bond with its owner and form a trusting relationship.
Training should be approached in a positive way, with plenty of praise and rewards for good behavior. A variety of commands should be taught so that the Dachshund Chihuahua mix has a well-rounded understanding of what is expected of it. With patience and consistency, any owner can successfully train a Chihuahua Dachshund mix.
Here are some tips for feeding your Chihuahua Dachshund mix:
1. Portion size: Dachshund Chihuahua mixes may be small, but they need a lot of calories to support their high energy levels. A good rule of thumb is to feed them 1/2 to 1 cup of food per day, divided into two meals.
2. Food quality: Look for a high-quality food that is specifically designed for small breeds. It should be packed with nutrients and calories to help your Chiweenie maintain a healthy weight.
3. Supplementing: If your Dachshund Chihuahua mix is active, you may want to supplement their diet with additional protein and calories. This can be done with treats or by adding dry food to their wet food.
4. Water: Make sure your Dachshund Chihuahua mix has plenty of fresh water available at all times. This will help them stay hydrated and prevent health problems in the long run.
Despite their size, Chihuahua Dachshund mixes are full of energy and require regular exercise. A good rule of thumb is that they should get at least 30 minutes of exercise per day, divided into two or three sessions.
This can include walking, running, playing fetch, or any other activity that gets them moving.
However, it's important to avoid over-exercising Dachshund Chihuahua mixes, as they are prone to joint problems. As long as they get the right amount of exercise, Chiweenies will be happy and healthy dogs.
From a medical standpoint, males Chiweenies are more likely to suffer from issues like undescended testicles, while females are prone to things like urinary tract infections.

But that's not to say that one gender is inherently better than the other - it really comes down to personal preference. Some people prefer the more independent nature of males, while others find the calmer demeanor of females to be more appealing.
Is it the Chiweenie right for you?
Not great with small kids
Because of their small size and delicate bodies, Chihuahua Dachshund mixes cannot be left alone with small children. Even the most well-behaved child can accidentally hurt a Chihuahua Dachshund mix, and the stress of being around children can aggravate the dog's health problems.
If you have small children and are considering getting a Dachshund Chihuahua mix, it is important to find a breed that is more suited to life with kids. There are many wonderful breeds of dogs out there, and with a little research, you can find one that will be a better fit for your family.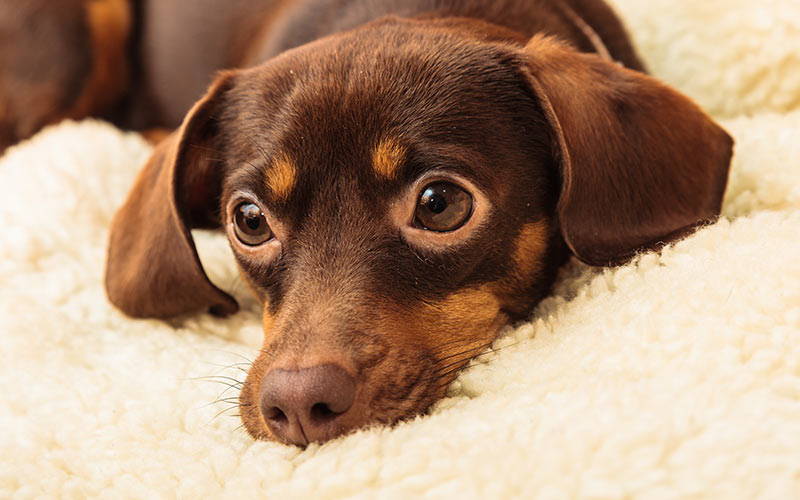 Great for apartment living
Dachshund Chihuahua mixes are small dogs that are perfect for living in apartments. They are low-maintenance and do not require a lot of exercise, making them ideal for people who live in small spaces.
However, they also have a reputation for being yappy dogs that bark at any and everything. While this may be true of some individual dogs, it is not necessarily true of the breed as a whole.
In fact, many Dachshund Chihuahua mixes are perfectly capable of living in an apartment without any problems. The key to preventing excessive barking is to provide the Chiweenie with plenty of exercise and socialization. If a Dachshund Chihuahua mix gets enough exercise and attention, it will be much less likely to bark excessively.
You want a low-maintenance dog

You want a dog that doesn't shed a lot
You have young children or toddlers

You have a very active lifestyle

You want a dog who doesn't bark
Dachshund Chihuahua mix FAQs
What is a Dachshund Chihuahua Mix called?
A Dachshund Chihuahua Mix is also known as a Chiweenie.
What does a Dachshund Chihuahua Mix look like?
A Dachshund Chihuahua Mix generally takes on the facial features and coat of a Dachshund, while retaining the body type and size of a Chihuahua. They usually have short, dense coats that come in a variety of colors.
How long do Dachshund Chihuahua Mixes live?
Dachshund Chihuahua Mixes generally live between 12 and 16 years.