Corgi Chihuahua Mix (Chigi) Breed information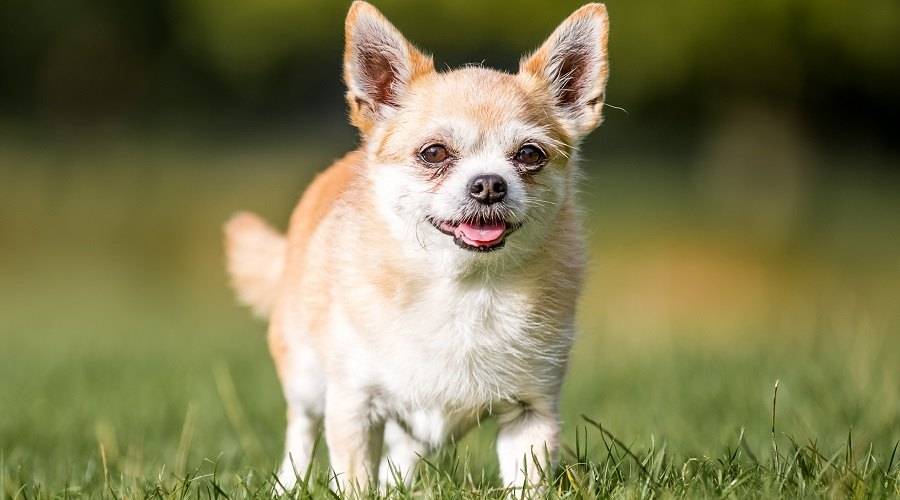 The Chihuahua-Corgi mix, also known as the Chigi dog, is a mixed breed that has become increasingly popular in recent years. As the name suggests, this breed is a cross between a Chihuahua and a Welsh Corgi.
The Chigi typically inherits the best qualities of both parent breeds. Chi-Corgis are loyal and affectionate dogs that make great companions, and they are also relatively easy to train. However, they can be stubborn at times, and they may inherit some of the health problems that are common in both Chiwawa dogs and Corgis.
Chihuahua Corgi Mix Quick Facts
Chigi, Chi-Corgi, Chorgie
active seniors and families with older children
intelligent, Affectionate, Friendly, Needy, Alert
Chihuahuas are one of the oldest dog breeds, and their history is long and somewhat shrouded in mystery. It is believed that they originated in Central America, and they were sacred to the ancient Maya and Aztec cultures.
Chihuahuas became popular in Europe in the 1800s, and they were brought to the United States by Mexican immigrants in the early 20th century. Chihuahuas are named after the Mexican state of Chihuahua, where they were first bred. They are also sometimes called "toy dogs" because of their small size.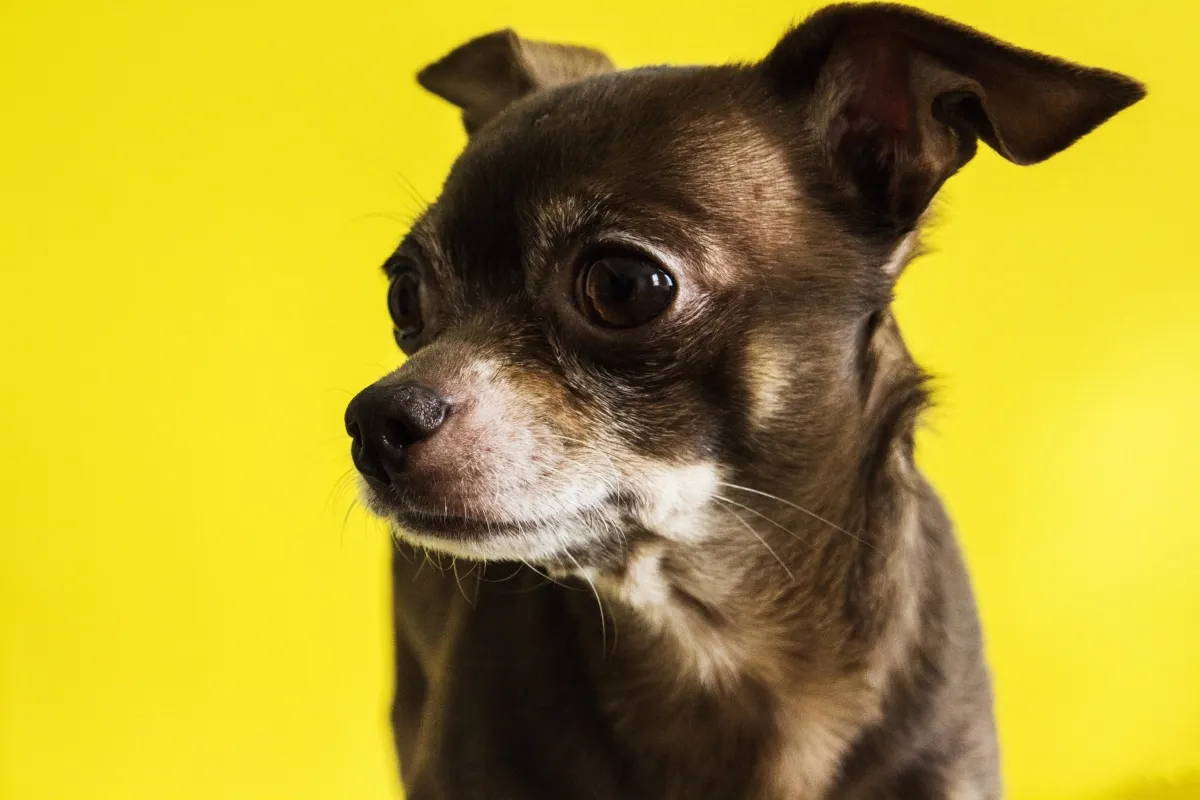 Corgis are one of the most lovable breeds out there, with their big personalities and stubby legs.
Bred in 19th century Wales to herd cattle, sheep, horses and more, they are incredibly smart working dogs.
They rank among the most reliable in terms of their obedience to commands – while they stay loyal and alert at the same time.
But don't let them fool you; these low-riding pups love nothing more than running around outside or playing some fetch. Just as sharp as ever when indoors; Corgis are known for being affectionate and friendly towards others.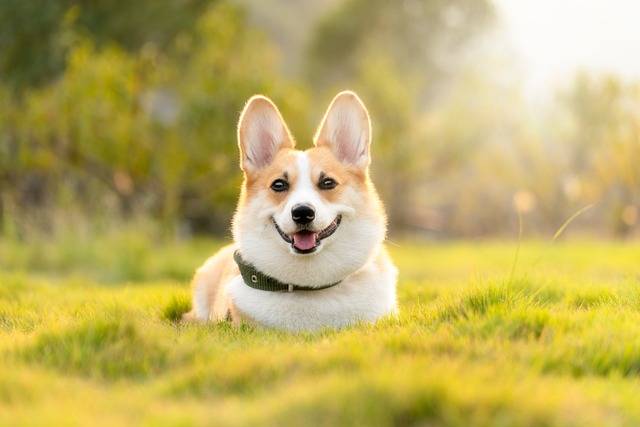 The Chihuahua Corgi mix, also known as the Chigi, is a relatively new dog breed.
It is thought to have originated in the United States, and its earliest documented appearance was the 1990s.
The Chigi is a cross between a Chihuahua and a Corgi, two breeds that are renowned for their loyalty and affection. This mixing of genes has resulted in a dog that is intelligent, playful, and devoted to its family.
The Chihuahua Corgi mix is an increasingly popular choice for pet owners who are looking for a small dog with all the best qualities of both parent breeds.
Corgi Chihuahua Mixes are not recognized by the A.K.C.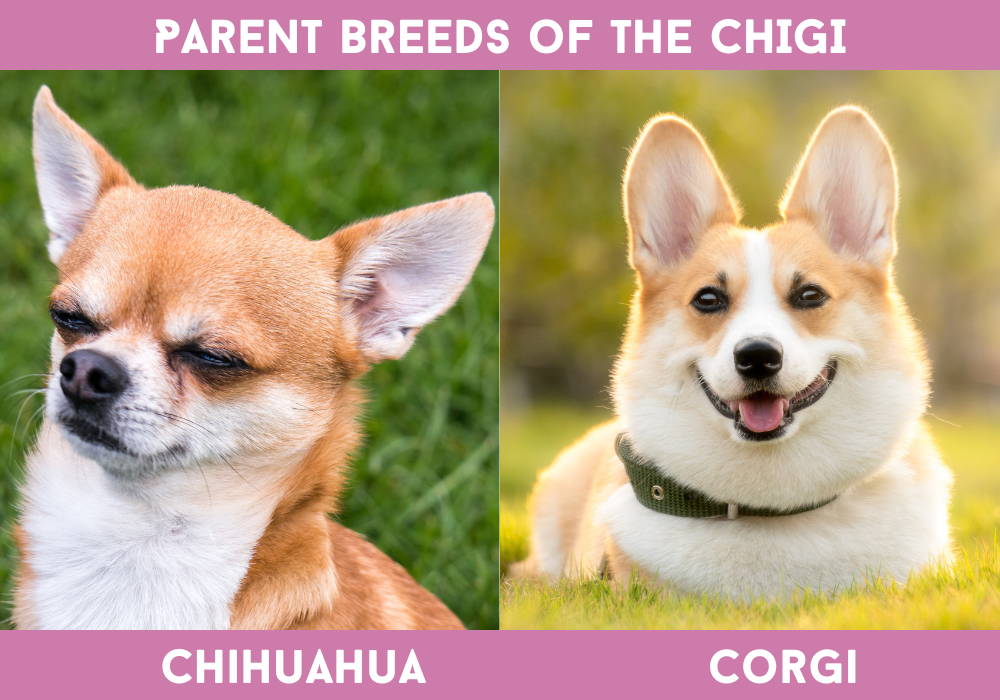 The Corgi Chihuahua mix is a small to medium sized dog that typically weighs between 15 and 30 pounds.
Chigis are typically between 12 and 18 inches tall at the shoulder.
The most distinguishing features of this mix breed are their short legs and long bodies. They have pointy ears and typically have a coat that is either tan, black, or brown in color.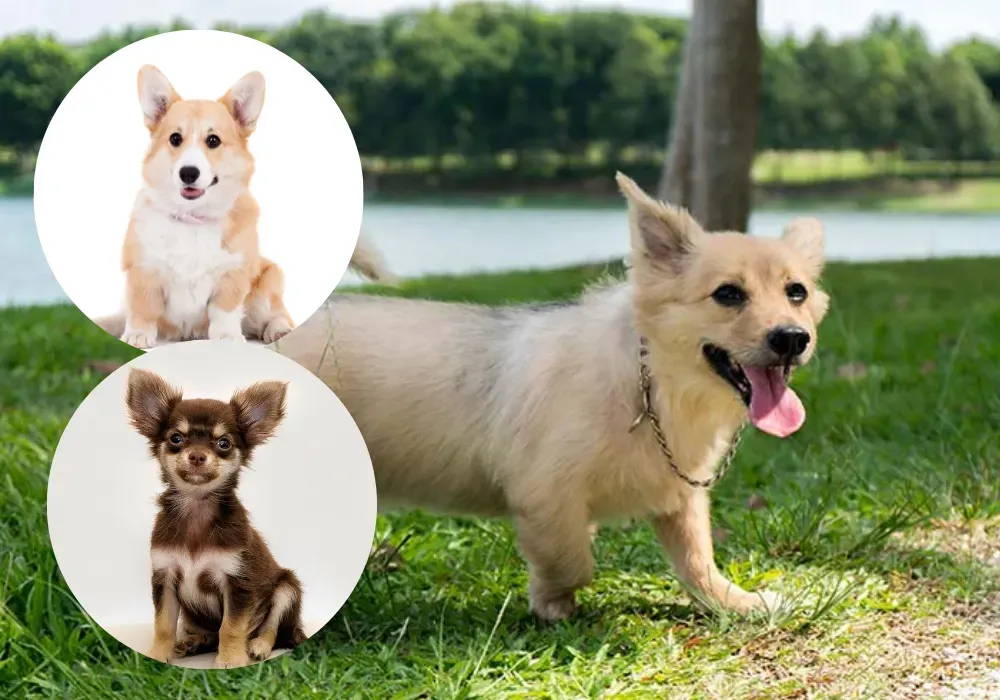 The Chihuahua Corgi Mix is a hybrid dog that combines the best features of two popular breeds.
Chihuahuas are known for their loyalty and affection, while Corgis are known for their playful and friendly personalities.
As a result, the Chihuahua Corgi Mix is an outgoing and loving dog that makes a great companion.
However, the mix can also inherit some of the more negative traits of both breeds, including separation anxiety and a strong territorial instinct.
While there is no guarantee that any two animals will get along,
Chihuahua Corgi Mixes are generally good with other pets.
They are often playful and friendly, and they typically get along well with other dogs. However, it is important to introduce them to other animals gradually and to supervise their interactions. Some Chihuahua Corgi Mixes may be timid or skittish, and they may not do well with larger, more boisterous pets.
All dogs shed, though some breeds shed more than others. The amount of shedding also depends on the individual dog's coat type. When it comes to mixed breeds, it can be difficult to predict how much shedding to expect.
However, Chihuahua Corgi mixes are generally considered to be medium shedders.
This is because Chihuahuas have single coats, while Corgis have double coats. While they may still shed a small amount of hair, Chigis are not known for being heavy shedders. As a result, a Chihuahua Corgi mix is a good choice for those who are looking for a low-medium shedding breed.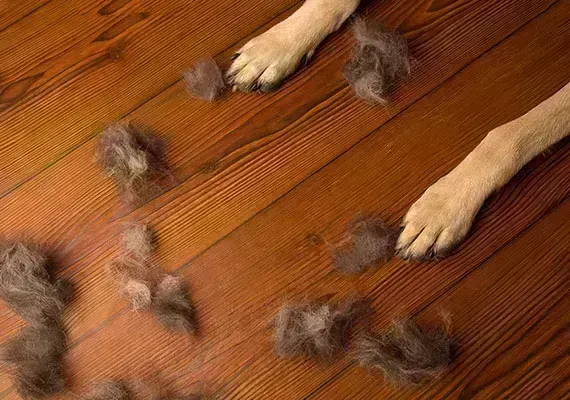 The life expectancy of a Corgi Chihuahua mix is generally 12 to 14 years.
The Corgi Chihuahua Mix is a hybrid dog, meaning that it is not a purebred. As a result, he tends to have fewer health issues than his parents breeds.
Corgi Chihuahua Mixes are susceptible to a condition called patellar luxation, which is when the kneecap becomes dislodged from its normal position. This can be caused by an injury, genetics, or even tight muscles and ligaments.
Symptoms of patellar luxation include limping, joint pain, and lameness. If left untreated, the condition can lead to arthritis and joint deformities.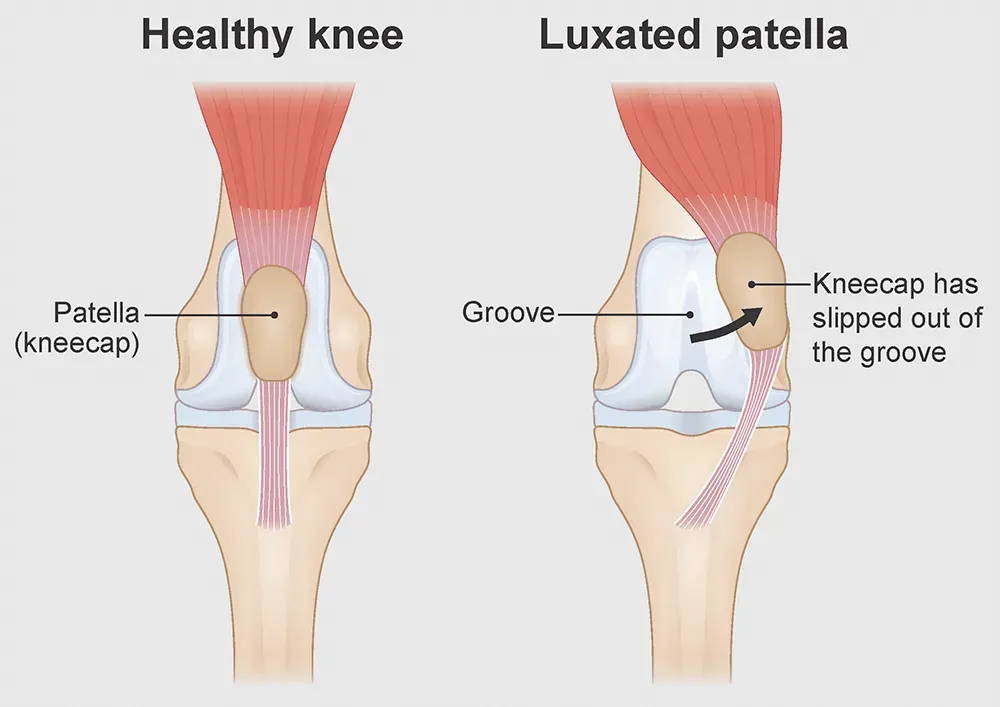 Unfortunately, Corgi Chihuahua mixes often suffer from health problems
due to the disparity in their size
.
Hip and elbow dysplasia, for example, is a condition that results when
the joint does not fit properly into the socket.
This can cause pain and lameness and often requires surgery to correct.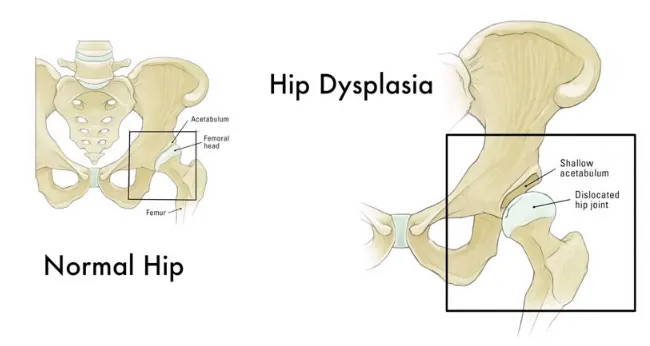 Corgi Chihuahua mixes are at an increased risk for developing lymphoma or lymphosarcoma, a type of cancer that originates in the lymphatic system.
The lymphatic system is a network of vessels and nodes that helps to rid the body of toxins, bacteria, and other wastes.
Lymphoma occurs when cancerous cells form in the lymphatic system and can be either slow-growing or aggressive.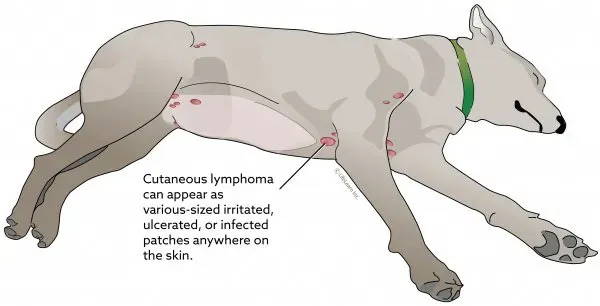 How to find a Corgi Chihuahua Mix Puppy?
You can get a Corgi Chihuahua Mix through a breeder or a rescue.
Looking to add a Chihuahua corgi mix to your family? The first step is to find a reputable breeder.
Start by researching online and read reviews from other Chigi owners. Look for a breeder who is passionate about the breed and can provide you with information about the temperament, health, and care of the Chigi.
Ask for references and don't be afraid to visit the breeder in person to ensure that the puppies are well taken care of. With a little patience and research, you'll be able to find a trustworthy and responsible chigi breeder who can help you find your perfect pup.
If you're on the hunt for a Chihuahua corgi mix, your best bet may be to check out local rescue organizations.
These non-profit groups specialize in finding homes for dogs that may have been abandoned, surrendered, or otherwise in need of a loving family. Not only will you be providing a forever home for a pup in need, but you may also be able to save some money on adoption fees compared to purchasing a chigi from a breeder.
Plus, rescues often have a wide variety of dogs available, so you'll have plenty of options to choose from before finding your perfect match. Don't delay - start your search for a chigi today!
Here are the most well-known Chihuahua rescues in the USA:
Chihuahua Rescue & Transport
https://www.chihuahua-rescue.com/
Texas Chihuahua Rescue – helping small dogs live big dreams
https://texaschihuahuarescue.org/
Arizona Chihuahua Rescue – Big Hearts for Little Dogs
It is important to consider grooming, exercising, training, and feeding when taking care of a Corgi Chihuahua mix.
The Corgi part of the mix gives this breed a double coat, which means there are two layers of fur: a dense, oily undercoat and a softer outercoat.
This type of coat is designed to insulate the dog against cold weather, but it can also trap dirt and moisture. If not properly cared for, the undercoat can become matted and uncomfortable for your Chigi.
To prevent this, be sure to brush your Corgi Chihuahua mix's coat at least once a week, using a slicker brush or comb to reach the undercoat. In addition, you should have your Chigi professionally groomed every few months to ensure that the coat stays healthy and free of mats.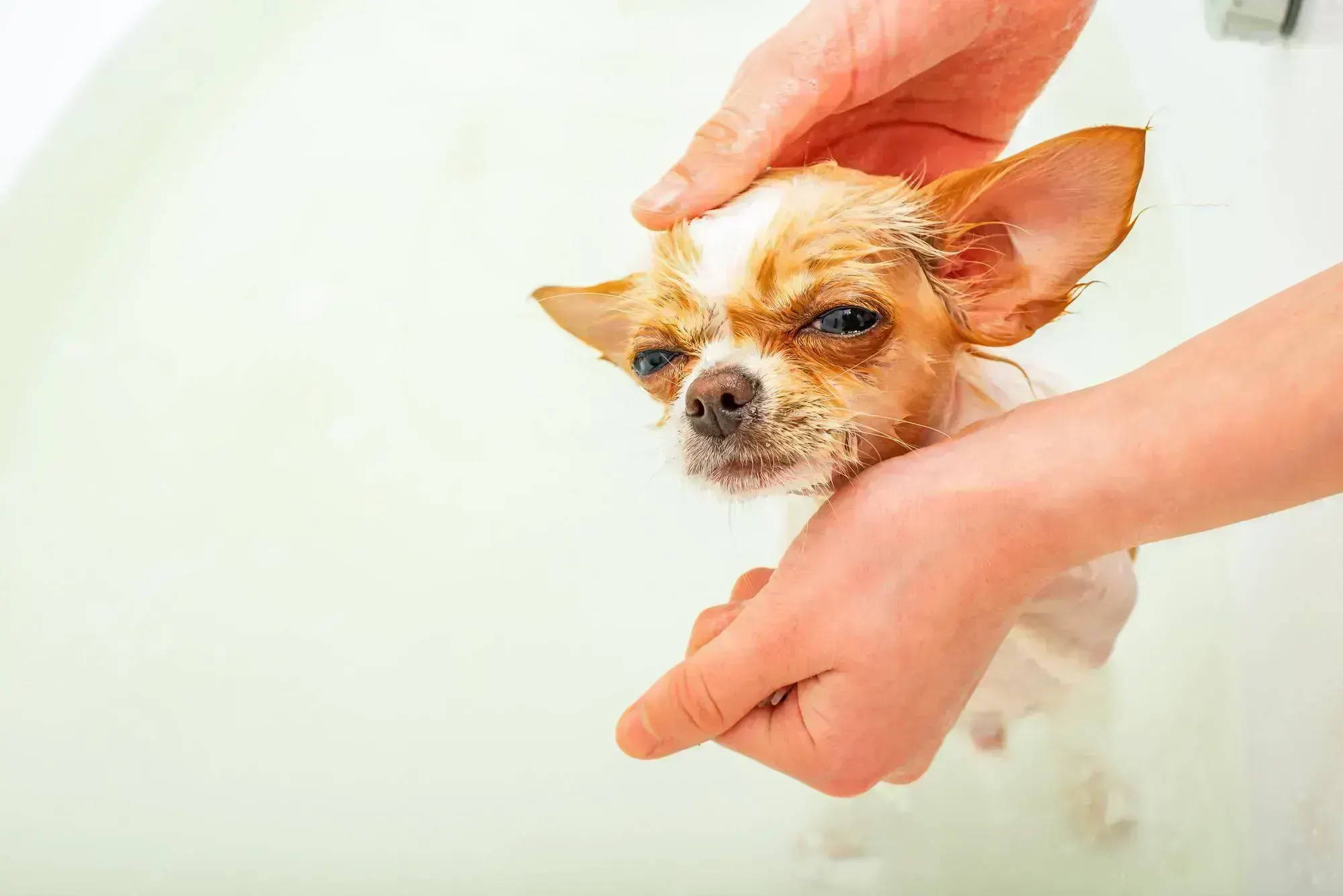 As with all dogs, early socialization and training are essential for raising a well-behaved Chihuahua Corgi mix.
Here are some tips to help you get started:
1. Start socialization early. Introduce your Corgi Chihuahua mix to as many new people, places, and experiences as possible. This will help them to become confident and comfortable in a wide variety of situations.
2. Be consistent with your training. Dogs thrive on predictability, so it's important to be consistent with commands and rewards. Choose a few simple commands to start with (such as sit, stay, come) and make sure everyone in the family is using the same language.
3. Use positive reinforcement. Dogs are much more likely to respond positively to training if they're rewarded for good behavior. Treats, petting, and verbal praise are all excellent forms of positive reinforcement.
The amount of food a Chihuahua Corgi mix needs per day will depend on several factors, including their age, activity level, and weight.
Puppies and young Chigis will need more food than adults, as they are growing and developing. Active Chigis will also need more calories than those who are less active. And finally, larger dogs will need more food than smaller dogs.
With all of these factors in mind, a good rule of thumb is to feed your Chihuahua Corgi mix about 1/2 to 1 cup of food per day.
Corgi Chihuahua mixes are active dogs that need plenty of exercise to stay healthy and happy.
A daily walk or play session is a great way to get them moving, but they also enjoy having a yard to run around in.
If you live in an apartment or have limited space, consider taking them to a dog park or enrolling them in a doggy daycare program.
With proper exercise, Corgi Chihuahua mixes will be less likely to become overweight or develop behavior problems. In addition, regular exercise can help to keep their muscles and joints healthy as they age.
When it comes to choosing a Chihuahua Corgi mix, there are a few things to keep in mind. For one, males and females tend to have different personalities.
Male Chigis are typically more independent and aloof, while females are usually more affectionate and clingy. If you're looking for a relaxed and easygoing pet, a male Chihuahua Corgi mix may be the better choice. If you want a dog that will be your constant companion, a female may be better suited to your lifestyle.
Ultimately, the best way to choose the right Chihuahua Corgi mix for you is to meet several different dogs and see which one feels like the perfect fit.
Is it the Chigi right for you?
Chihuahua Corgi Mixes are a breed that is known for being particularly needy.
These small, delicate dogs require a great deal of attentionand care, and they are not well suited to families with young children or busy lifestyles.
Chigi dogs are prone to separation anxiety and can become very withdrawn if left alone for long periods of time. They also have a number of health problems that require regular vet visits and specialised care.
As a result, potential owners should be sure that they are prepared to provide the time and attention that these Chigi dogs require before bringing one into their home.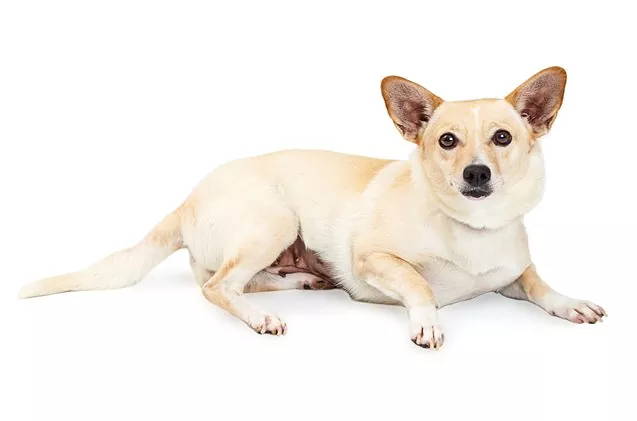 Great for apartment living
Because of their quiet nature and small size, Corgis are well suited for apartment living. They do not need a lot of space to run around, and they can get plenty of exercise indoors. Chigis are also relatively easy to train and potty-train, making them ideal apartment dogs.
You want a low maintenance dog

You what a dog that's easy to train
You don't want a dog that needs a lot of attention

You don't want a dog that doesn't shed

You have a very active lifestyle
What is a Chihuahua Corgi Mix called?
A Chihuahua Corgi Mix is sometimes called a Chigi Dog.
What is the lifespan of a Chihuahua Corgi Mix?
The average lifespan of a Chihuahua Corgi Mix is 12-14 years.
What does a Chihuahua Corgi Mix look like?
Chihuahua Corgi Mixes are small dogs with short legs and long bodies. They have the coat of a Chihuahua and the markings of a Corgi.