Beagle Chihuahua Mix (Cheagle) Breed information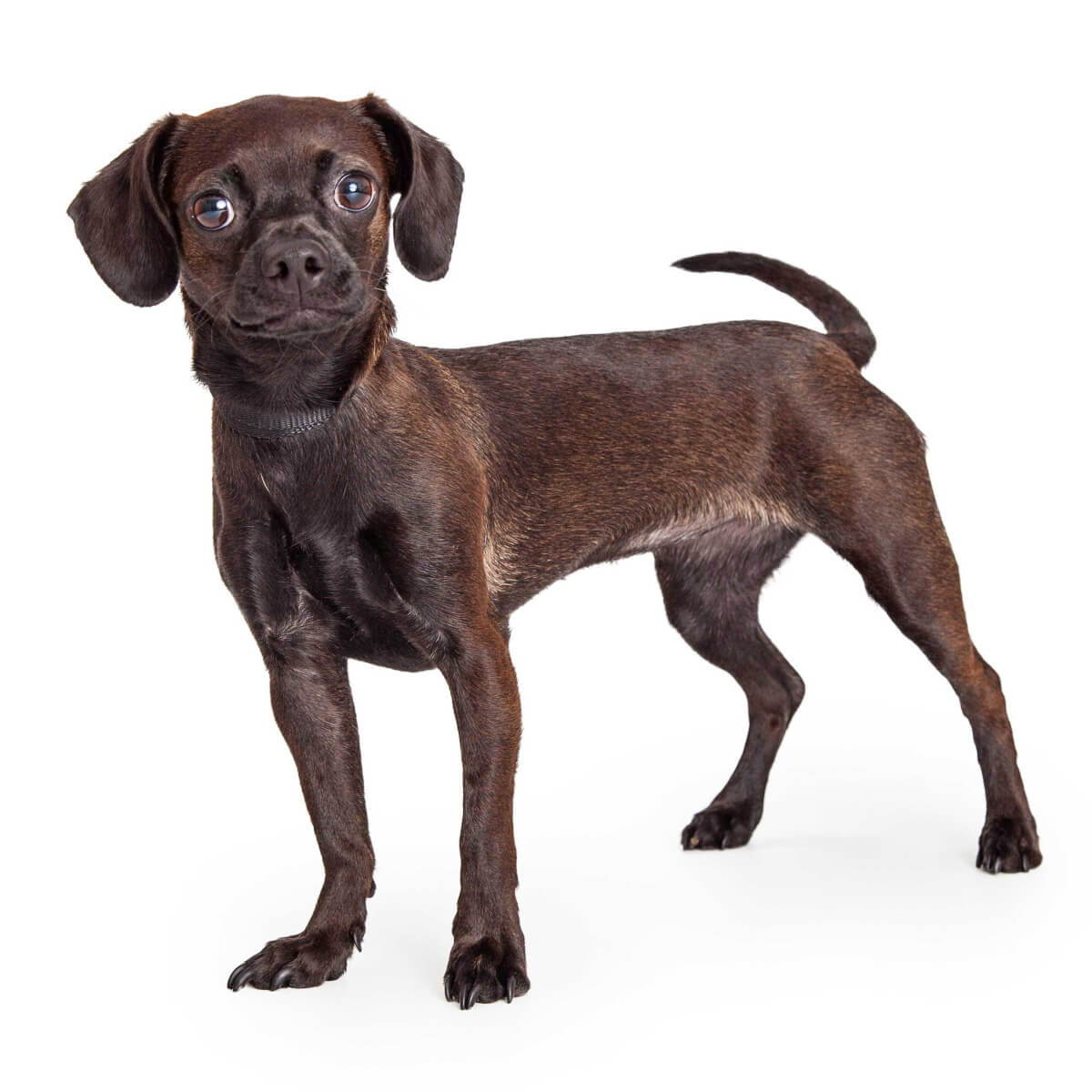 Mutts might be the best- Case in point, meet the Cheagle. A mix between a Chihuahua and Beagle, these little dogs are taking the internet by storm. With their adorable faces and friendly personalities, it's no wonder that people can't get enough of them!
If you're looking for a small and active dog, a Cheagle may be the perfect fit for you. Keep reading to learn more about this adorable mixed breed!
Beagle Chihuahua Mix Quick Facts
Cheagle, Beagle Chi, Chi-Bea, Chibeagle
families with older children
loyal and fun-loving, high energy levels
Ah, the Chihuahua - beloved of hipsters and other fashionistas everywhere. What is the real story behind this breed? Dating back to as early as the 9th century, some researchers believed that these pint-sized pooches originated in the Mexican state of Chihuahua.
It is widely known that these dogs arrived in the Americas via Spanish traders and explorers, which could explain their unique look - a unique amalgam of many European breeds. Even today, this little pup enjoys their fair share of celebrity status - mostly due to their size and affinity for wearing clothes!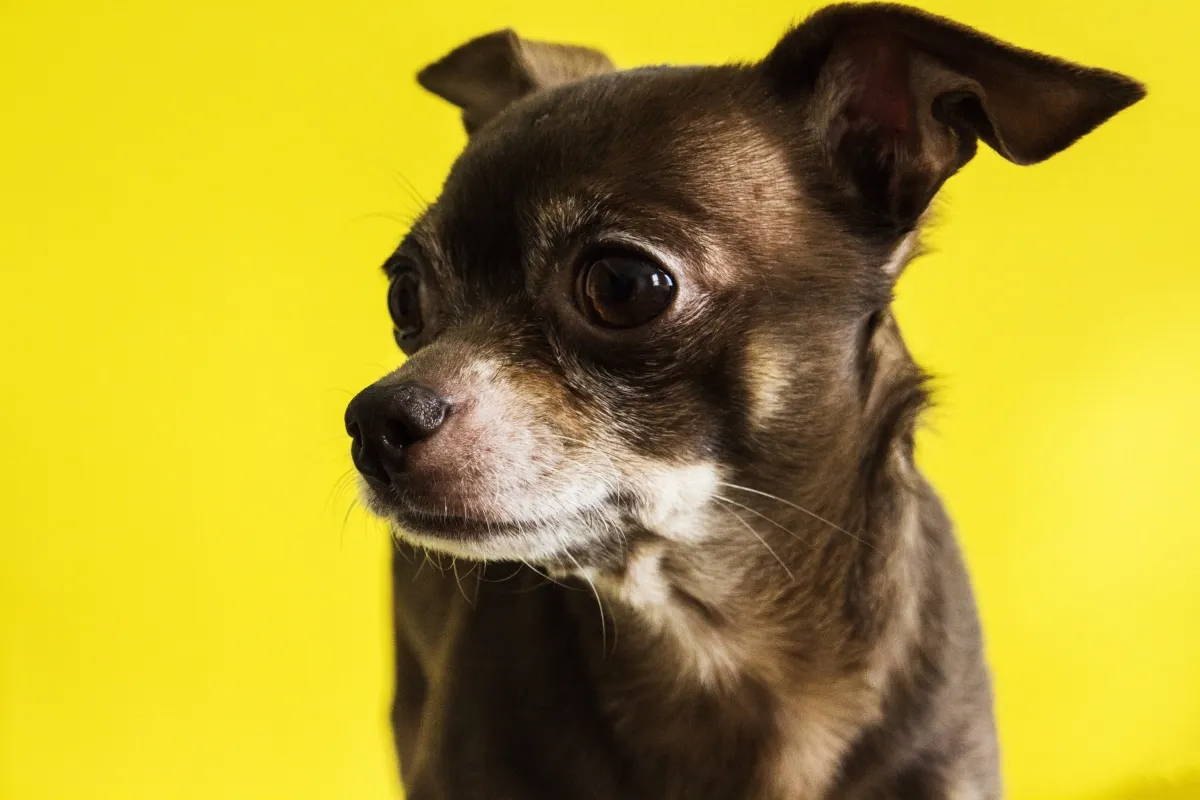 Beagles are charming dogs - they make an ideal companion with their happy-go-lucky attitude and playful nature. Plus, they're relatively easy to care for since they don't require a lot of time or special attention.
But if you have an active lifestyle and the right environment, you'll love the way your beagle can keep up with you.
Of course, looks count too, and beagles have that covered. With their distinctively soft floppy ears, these fun-loving animals really stand out from the crowd. So if you want a loyal best friend who never stops smiling - go for the beagle!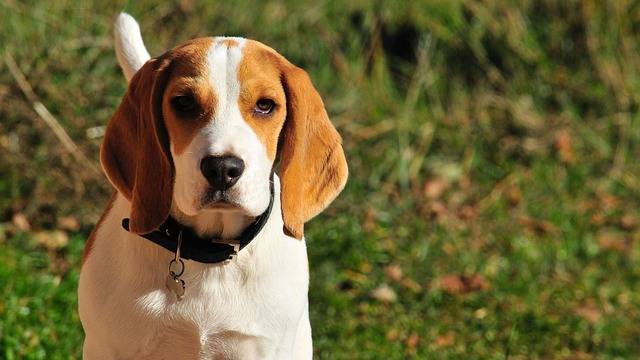 The Cheagle is a hybrid breed that is created by mixing a Chihuahua with a Beagle. The resulting breed inherits the best qualities of both parent breeds, including a charming personality, small size, and loyalty.
While the exact origins of the Chihuahua Beagle Mix are unknown, it is believed that the breed was first developed in the United States sometime in the 1980s or 1990s.
While the Beagle Chihuahua mix is not recognized by the AKC, it is still a popular choice for those looking for a pint-sized pooch.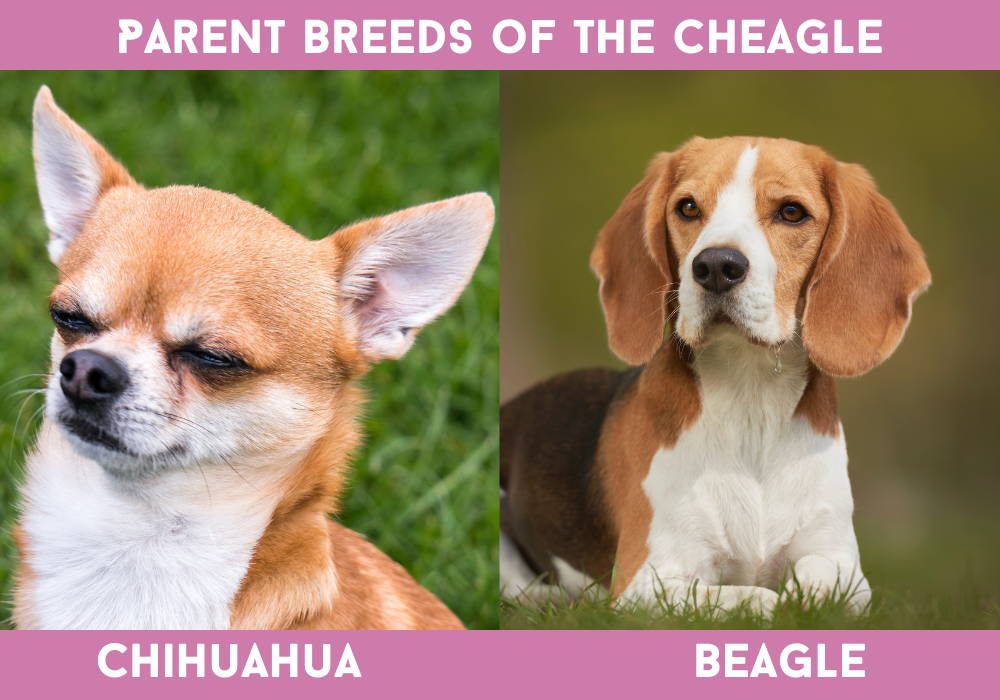 While their exact appearance can vary depending on which parent breed they take after more, most Chihuahua Beagle Mixes tend to be small to medium-sized dogs with short, smooth coats. They often have long, droopy ears like their Beagle ancestors and may inherit the brown and white coloration of the Beagle as well.
The size of a Chihuahua Beagle mix can vary depending on the ratio of Chihuahua to Beagle in the mix.
Chihuahua Beagle Mixes typically weigh between 10 and 20 pounds and stand between 12 and 16 inches tall at the shoulder.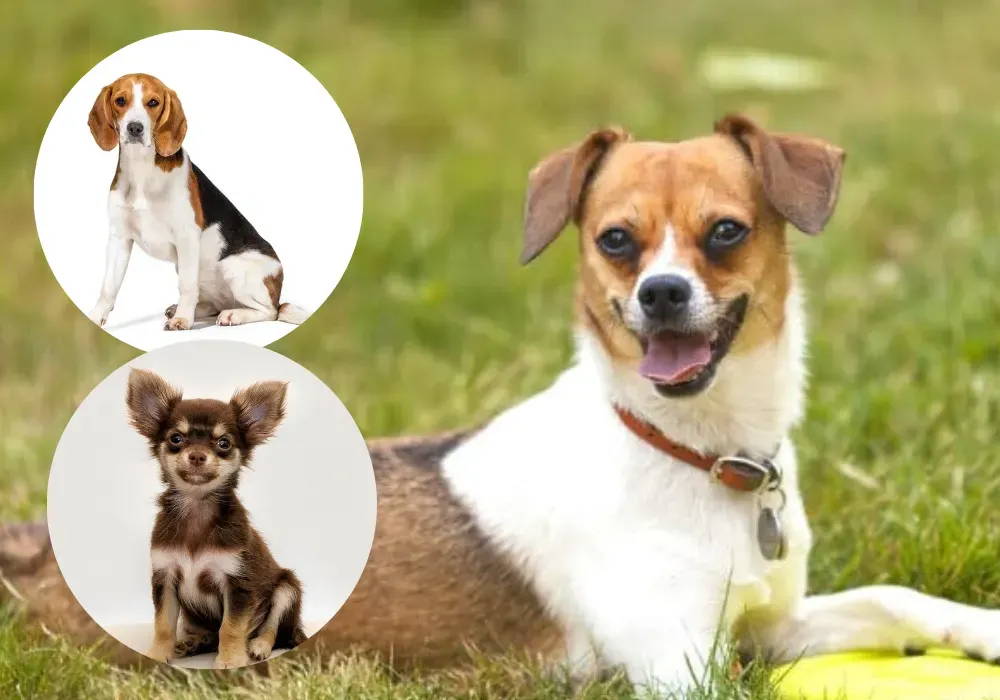 Cheagles inherit many of the best qualities of both breeds. Beagle Chihuahua Mixes are typically lively and playful, making them great companions for older kids and teenagers.
They are also intelligent and quick to learn tricks, which can make them a good choice for families looking for an obedient pet. However, Beagle Chihuahua Mixes can also inherit some of the less desirable traits of their parents.
They may be prone to barking and digging, and they may be difficult to housebreak. As a result, it is important to do your research before deciding if a Beagle Chihuahua Mix is the right breed for you.
Every dog is unique and may have different behaviors around other animals.
Some Chihuahua Beagle mixes may be very shy around other pets, while others may be curious and want to play. It is important to socialize your Beagle Chihuahua mix from a young age to help them feel comfortable around other animals.
If you have another pet in the family, introduce your Chihuahua Beagle mix to them gradually and supervise them when they are together until you are confident that they get along well. With patience and training, most Chihuahua Beagle mixes can learn to get along with other pets in the home.
The Beagle is a medium-sized breed with a short, dense coat that sheds moderately throughout the year.

The Chihuahua is a toy breed with a long, silky coat that sheds lightly.
Beagle Chihuahua mixes can inherit either coat type from their parents. Therefore, some Cheagles will shed heavily while others will barely shed at all. In general, dogs with shorter coats are less likely to shed than those with longer coats.
Chihuahua Beagle Mixes typically have a lifespan of between 10 and 14 years.
While the Cheagle may inherit some of their physical and behavioral traits from their parent breeds, they also inherit the same health issues.
Though they are small in stature, Chihuahua Beagle Mixes are prone to obesity. This is due to a combination of their genetics and their diet. Chihuahua Beagle Mixes are predisposed to carrying extra weight because of their genes.
Furthermore, their diet often consists of high-calorie foods that lead to weight gain. That can lead to a host of health problems. Excess weight puts strain on joints, which can lead to arthritis or other joint problems. It also increases the risk of heart disease and respiratory difficulties.
In order to prevent their obesity from becoming severe, it is important for Chihuahua Beagle Mixes to be fed a healthy diet and given plenty of opportunities to exercise.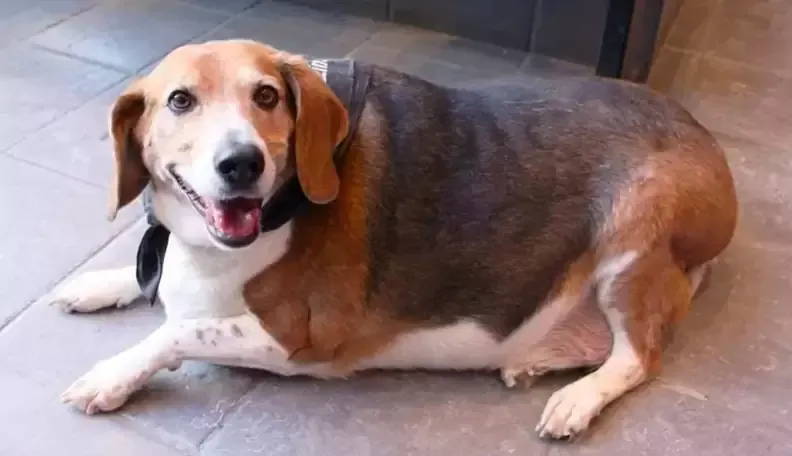 Chihuahua Beagle Mixes are prone to tracheal collapse, which is a condition in which the trachea (windpipe) collapses and narrows.
This can cause difficulty breathing, coughing, and even respiratory failure. The condition is most commonly seen in small breeds of dogs, and it is thought to be caused by a combination of genetic factors and environmental triggers.
Treatment for tracheal collapse typically involves the use of drugs to decrease airway inflammation and improve mucus clearance.Surgery may also be necessary in some cases.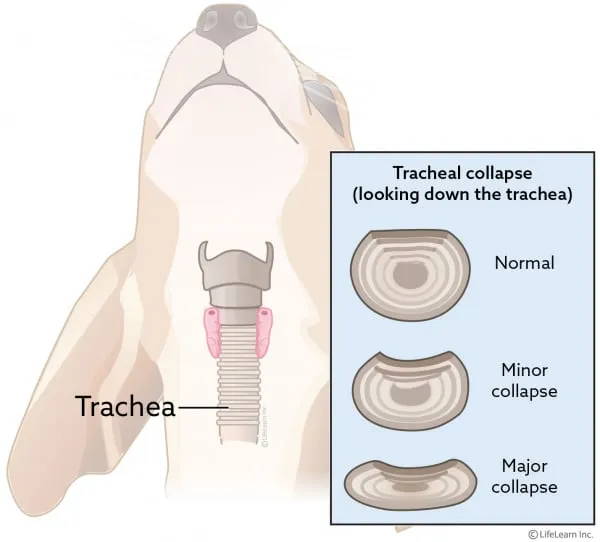 How to find a Beagle Chihuahua Mix Puppy?
You can get a Chihuahua Beagle Mix through a breeder or a rescue.
When it comes to finding a Cheagle breeder, it's important to do your research. Start by checking out reputable breeder directories online or asking for referrals from local dog groups or veterinarians.
Once you've found a potential breeder, schedule a visit to meet the puppies and their parents. Don't be afraid to ask lots of questions - a reputable breeder should be happy to answer them and provide you with any necessary paperwork or health guarantees. With some patience and diligence, you're sure to find your perfect cheagle companion!
Although they're not as common as other designer breeds, Cheagles can be found through animal rescues and adoption agencies.
By searching online and reaching out to local rescue organizations, you could end up finding your new furry friend and giving them a forever home. Keep in mind that these adorable pups may have unique needs, so it's important to do your research and be prepared for their care.
Here are the most well-known Chihuahua rescues in the USA:
Chihuahua Rescue & Transport
https://www.chihuahua-rescue.com/
Texas Chihuahua Rescue – helping small dogs live big dreams
https://texaschihuahuarescue.org/
Arizona Chihuahua Rescue – Big Hearts for Little Dogs
Cheagles are high maintenance dogs, because they do require a lot of exercise and training. This makes them a bad choice for people who do not have a lot of time to dedicate to their pet.
Because the Chihuahua Beagle Mix is a combination of two different breeds, its coat can vary widely in terms of texture and density. In general though, it tends to be soft and short or medium in length.
There are some key steps that you should follow to keep your Chihuahua Beagle Mix looking and feeling its best. One of the most important things to do is regularly brush and groom your Cheagle's coat. This helps to distribute natural oils, which contributes to healthy skin and a soft, shiny appearance.
You should also make sure that your Chihuahua Beagle mix receives regular baths or at least occasional grooming treatments.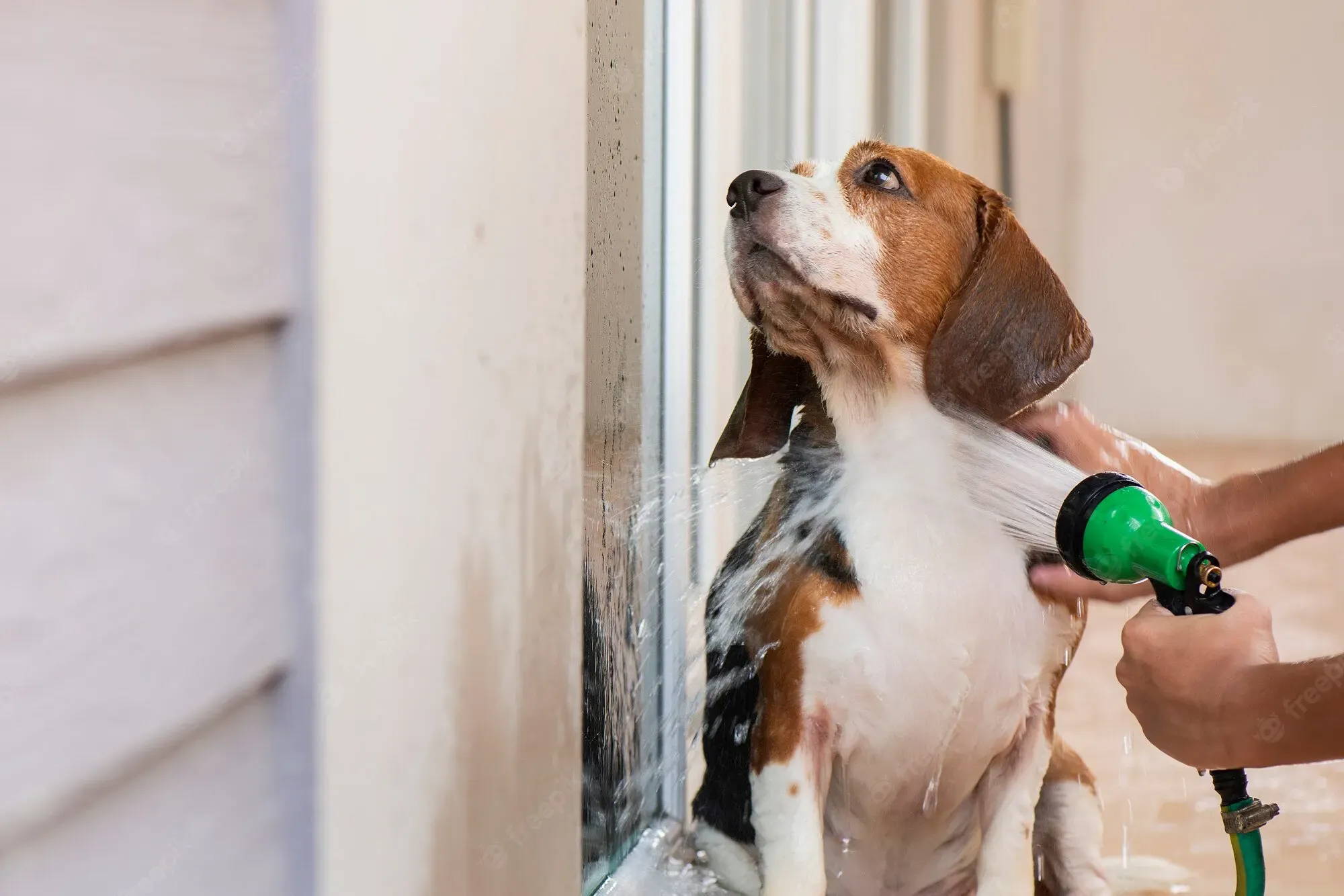 Chihuahua Beagle Mixes training can be challenging because of their headstrong nature.
Training should begin with socialization, which means exposing the puppy Cheagle to different people, animals, and environments in a controlled setting so they can get used to new sights and sounds.
Once your Beagle Chihuahua mix is comfortable with socialization, basic obedience training can begin. This should include commands such as sit, stay, come, and down.
Puppies Cheagles will also need to learn how to walk on a leash without pulling.
Housebreaking is another important part of training, and it is best to start this process as soon as possible. With patience and consistency, most Chihuahua Beagle Mixes will eventually learn the basic commands and rules of good behavior.
However, it is important to remember that this breed is prone to mischief and may never be 100% obedient.
Chihuahua Beagle Mixes are prone to obesity, due to their small size and big appetites.
Owners need to be aware of this and take steps to prevent their Cheagles from becoming overweight. This includes feeding them a healthy diet and avoiding giving them too many treats or table scraps.
Keeping an eye on their weight and making sure they get plenty of exercise will help to keep them healthy and happy.
Chihuahua Beagle Mixes are high-energy dogs that need a lot of exercise.
A good rule of thumb is to provide your Beagle Chihuahua mix with at least an hour of exercise every day. This can include walking, running, playing fetch, or even going for a swim.
If you don't have the time to commit to this level of exercise, a Chihuahua Beagle Mix may not be the right breed for you.
In addition to daily exercise, Chihuahua Beagle Mixes also need plenty of mental stimulation. This can be provided in the form of puzzle toys, interactive games, and training sessions.
Without enough stimulation, these dogs can become bored and destructive. If you're looking for a low-maintenance pet, a Chihuahua Beagle Mix is probably not the best choice. But if you're prepared to put in the time and effort, you'll be rewarded with a loyal and loving companion.
Male Chihuahua Beagle mixes tend to be slightly larger than females, but both genders typically weigh between 15 and 20 pounds when fully grown.
In terms of personality, male and female Chihuahua Beagles are often quite similar. However, some owners report that males are more energetic and independent, while females tend to be more loving and easygoing.
Is it the Cheagle right for you?
Not great with small kids
Chihuahua Beagle Mixes are not great for families with young children.
The Chihuahua part of the mix can make them very yappy and aggressive, which isn't ideal around small kids who may accidentally hurt them.
They can also be difficult to potty train.
The Beagle part of the mix can make them very hunting-driven, so if you have other pets in the home, they may view them as prey.
Families with young children should consider a different breed.
If you are an active person, you need an exercise partner who will be able to keep up with you. A Chihuahua Beagle mix is the perfect breed for someone who loves to be on the move.
These dogs are a cross between a Chihuahua and a Beagle, so they inherit the best traits of both breeds. They are small and compact, so they are easy to take with you on hikes or runs. They also have a lot of energy and stamina, so they can keep up with even the most active person.
You have plenty of free time to train a dog
You don't want a dog that loves to dig

You don't want a dog that is loud

You don't have an active lifestyle
Beagle Chihuahua Mix FAQs
What is a Chihuahua Beagle Mix called?
A Chihuahua Beagle Mix is also known as a Cheagle.
What does a Chihuahua Beagle Mix look like?
Chihuahua Beagle Mixes are small dogs that typically weigh between 15 and 25 pounds. They have a short, smooth coat that is usually black, brown, or white. They also have long ears and a prominent nose.
How long do Chihuahua Beagle Mixes live?
Chihuahua Beagle Mixes typically live for 10-14 years.