My Chihuahua Has Really Bad Breath, What Should I Do?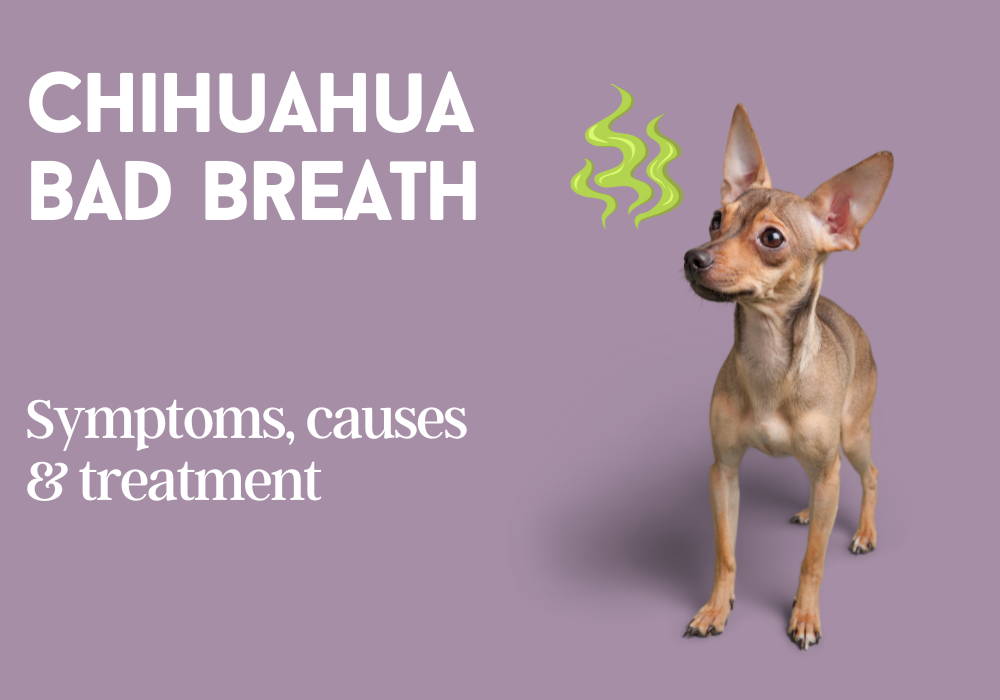 It's crucial to prioritize proper dental care for Chihuahuas due to their high susceptibility to dental problems. This often results in bad breath, known medically as halitosis, which can either be consistent or sporadic.
A distinct odor may persist for some, while others experience a more subtle aroma. Regardless, ignoring this issue is not recommended.
This comprehensive article delves into all aspects of Chihuahua's bad breath, including the primary causes, potential health concerns, and specific odors to watch for.
Additionally, it offers straightforward household remedies and maintenance steps for consistently fresh breath for your Chihuahua.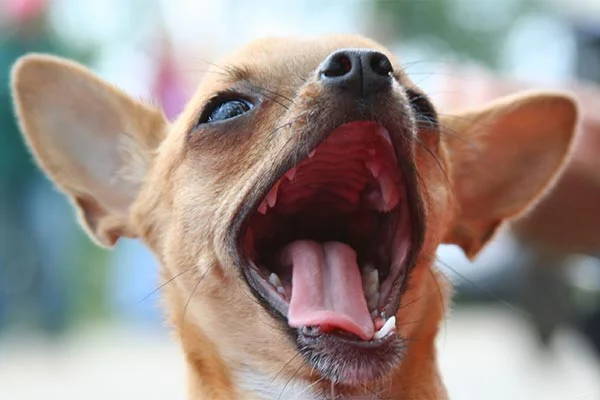 Main causes of bad breath in Chihuahuas
Chihuahuas commonly have bad breath due to the following reasons:
Between 3 and 7 months old, puppy Chihuahuas often have a smelly mixture of blood and saliva in their mouth that can smell like sour milk.
Luckily, this will usually go away as they stop teething. But it's a great opportunity to start good dental habits and teach your Chihuahua to tolerate teeth cleaning.
Their diet is giving them bad breath
Dry kibble residue forms at the bottom of the bag and can create a paste when mixed with a Chihuahua's saliva. The paste has a thick, peanut butter-like texture and can cling to teeth, particularly toward the back of the mouth and behind teeth where it's hard to see.
To avoid stale dog food and bad breath in your Chihuahua, keep the food airtight and encourage drinking water after meals. Regular teeth cleaning will also prevent odor buildup. Check out these helpful tips.
They suffer from coprophagia
Some Chihuahuas may have dog poop breath due to consuming it, known as coprophagia.
Though veterinarians are uncertain about the causes of this behavior, there are ways to stop it: altering a Chihuahua's diet, supervising them, and resolving issues of boredom and stress.
They suffer from dental issues
Chihuahuas can sometimes develop bad breath due to foreign objects getting lodged in their mouths, like blades of grass or wooden splinters.
This may coincide with behaviors such as pain while eating or shaking the head. If the foreign object is visible, you can try to remove it yourself. Otherwise, seek veterinary treatment to address more complex cases.
They have a foreign object stuck in their mouth
Proper dental care for Chihuahuas is crucial to prevent various oral problems like infections, gum disease, and tooth decay that can cause bad breath. Even with regular at-home care, dental issues can still occur. Don't take risks, keep your Chihuahua's teeth clean!
How to treat bad breath in Chihuahuas
To freshen up your Chihuahua's breath, first make sure they don't have any serious dental issues such as gum disease, tooth decay, or infections.
At-home remedies can only clean teeth and prevent plaque, they cannot cure major dental problems. It's best to consult your Chihuahua's veterinarian for a diagnosis, dental exam, and professional cleaning.
To ensure a lovely odor emanating from your Chihuahua's mouth, once a dental issue or health condition has been eliminated, there are several measures you can take.
1. Brush your Chihuahua's teeth.
It's important to brush your Chihuahua's teeth regularly. Despite the common dislike for this task, it's easier with smaller breeds such as Chihuahuas than with larger ones.
To get started, purchase high-quality canine toothpaste and toothbrushes, including a finger brush for small breeds. Consult with your vet for optimal brushing techniques.
2. Schedule a professional dental cleaning
To combat your Chihuahua's foul breath caused by issues like plaque, tartar, and periodontal disease, schedule an appointment with your veterinarian for a dental cleaning.
Before the cleaning, your vet will test your Chihuahua's blood to ensure they can handle anesthesia and check for any other possible causes of the issue. During the cleaning, any loose or damaged teeth may need to be removed depending on the extent of the periodontal disease.
Keep your Chihuahua's teeth clean and healthy with dental treats that physically remove plaque. Or try dental treats containing additives that promote a healthy oral environment.
For bad breath, use dental water additives that are unflavored and easy to use. Simply add a small amount to your Chihuahua's water dish each day.