Cavalier Chihuahua Mix (Chilier) Breed information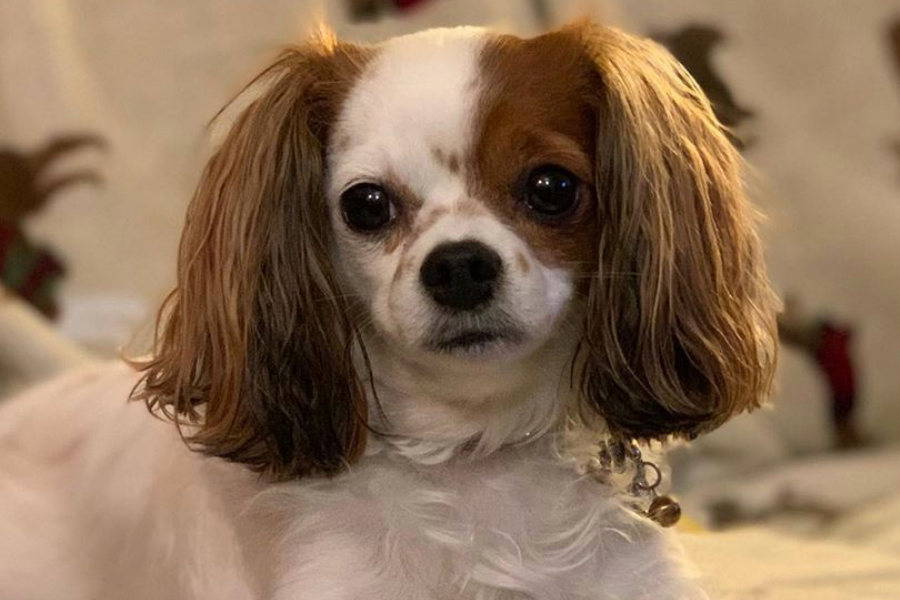 The Cavalier Chihuahua mix is a sweet and affectionate dog that loves to be with its owners. These dogs are loyal, intelligent, and love to please, making them great family pets.
Chiliers have an independent streak and can be quite stubborn, but overall they are loving and friendly. Because of their small size and low energy level, they do not require a lot of exercise and can be very content with just a few walks each day.
They also get along great with children, making them ideal family pets. Their sweet temperament and low-maintenance lifestyle make them a great choice for families, seniors, or anyone looking for an easy-going dog.
golden, silver, white, brown, tan, cream, brown
families with children, first-time dog owners, seniors
stubborn, territorial, loving, intelligent
Chihuahua dogs are one of the most lovable breeds around, with their big personalities packed into tiny bodies. While they may not be the toughest dogs, they give off an aura of confidence and strength that endears them to many.
Chihuahuas come in a range of unique and exciting sizes and colors, each with a different set of characteristics to learn and love. Perhaps most notably, it is thought that these dogs are descended from the Techichi people in Mexico, providing an interesting historical perspective and appreciation for this loyal breed.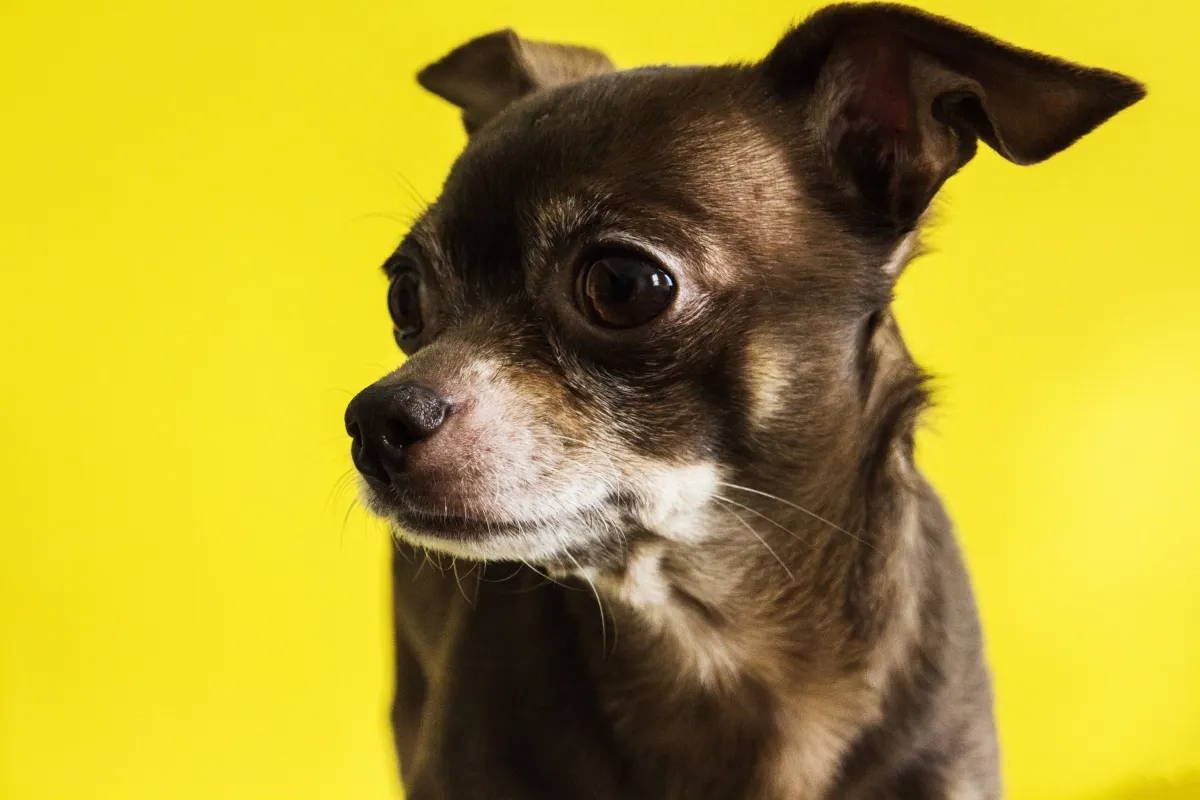 The Cavalier King Charles Spaniel is a lovely breed of dog that stands out for its beautiful face, luxurious coat, and friendly attitude. These dogs tend to be small in size, but they are quite active and full of energy.
They love running around and playing outdoors, and will often attempt to do so regardless of their size! Despite this, they also enjoy cuddling up with their owners while they relax around the house.
Cavaliers are incredibly loyal companions whose only goal is to bring joy and cheerfulness into your life. As one of the most popular breeds, they can make great family pets as long as you have the time and dedication required to raise a pup!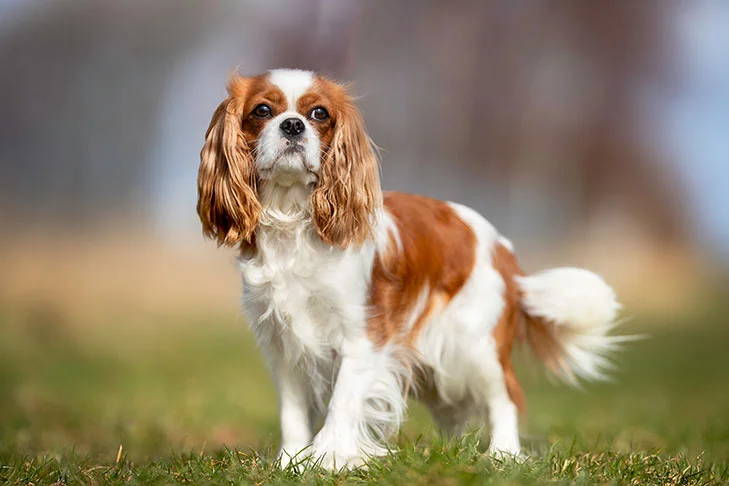 The Cavalier King Charles Chihuahua mix is quickly growing in popularity as a great family dog. Perfectly combining the laid-back attitude of a Cavalier King Charles Spaniel with the playfulness of a Chihuahua, this new designer breed has something for every household and is sure to bring out the best in any environment.
Sweet and gentle with children, yet full of energy and sass, the Chihuahua Cavalier mix is great for those looking for an equal parts cuddly companion and hilarious entertainment all wrapped up in one furry ball.
Sure to be a conversation starter wherever they go, you can draw gazes in admiration with this pup by your side. A great addition to both city living and out in the country, it's clear why the Chilier is winning hearts everywhere.
The Chihuahua Cavalier mix is not recognized by the A.K.C.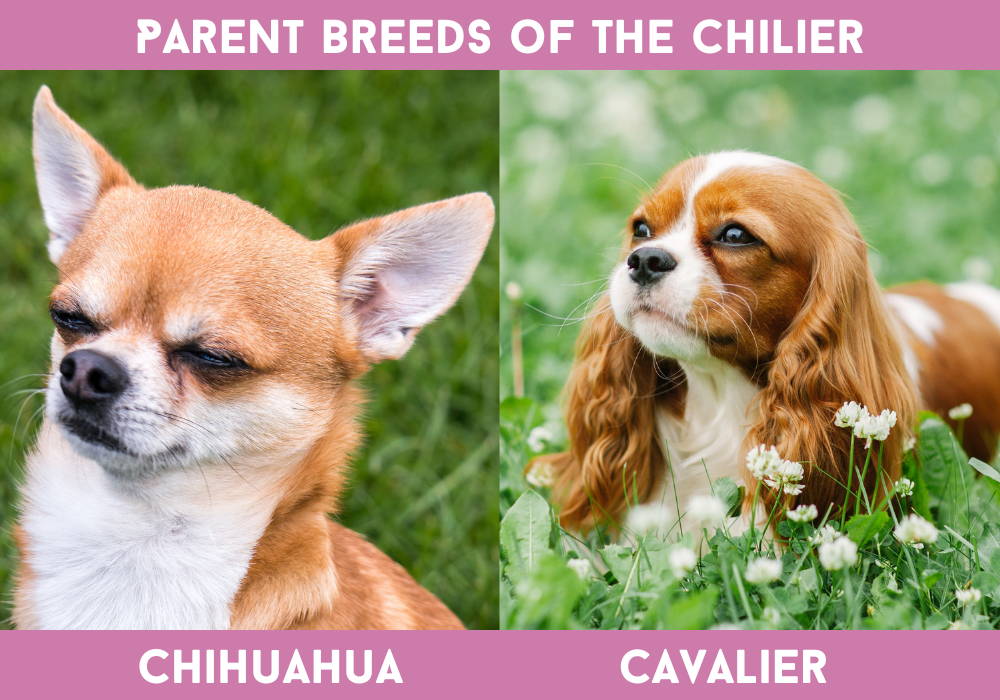 The Cavalier Chihuahua Mix is the small-sized pup of your dreams, boasting a gorgeous and unique medium-length curly-haired coat.
Possible colors range from white and tan with black markings to combinations of every color imaginable. That's right - lots of variety!
Don't forget about their lovely, floppy ears that make them look like mini teddy bears. If you're looking for an adorable pup with an individual look, then a Cavalier Chihuahua mix might just be the perfect dog for you!
The Chihuahua Cavalier mix typically stands 8 to 10 inches tall at the shoulder and usually weighs between 6 to 10 lbs.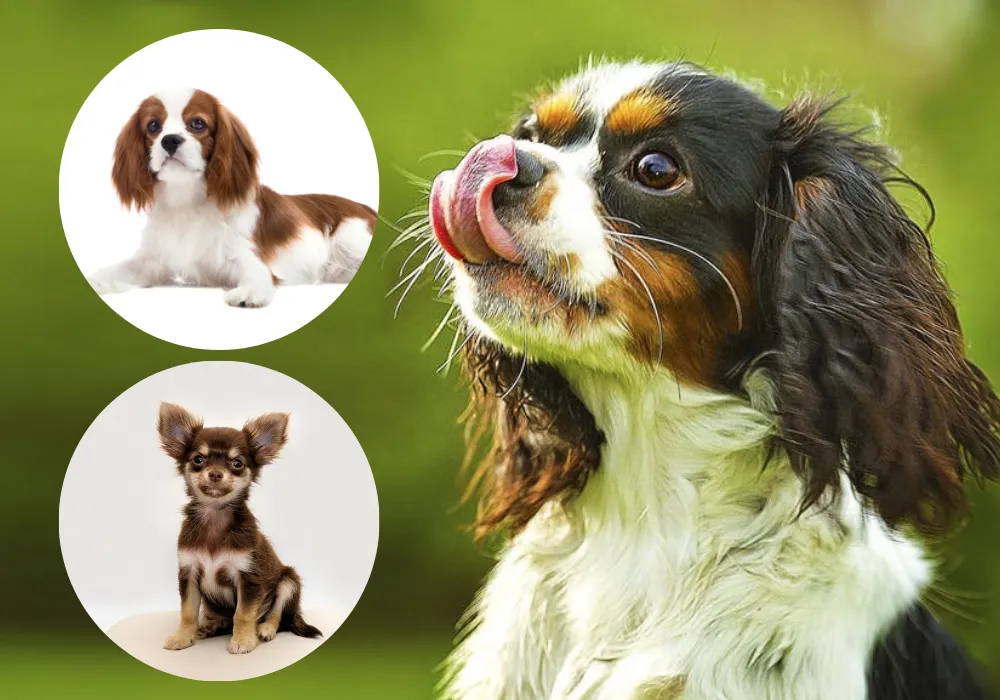 The Cavalier Chihuahua Mix is a big fan favorite for a small dog, largely due to its companionable and cheerful nature.
This hybrid breed is friendly and eager to please its owners, making them great pets for people of all ages. Chihuahua Cavalier mixes are generally calm but enjoy daily walks and playtime with their family.
They often form strong attachments to their owners, so much so that they follow their them from room to room, enjoying as much cuddle time as possible.
Chiliers make excellent watchdogs because of their alertness and intelligence requiring minimal training for success. Overall, this pup's happy-go-lucky personality appeals to many pet parents looking for the perfect lap dog to love!

The Cavalier Chihuahua Mix is an interesting breed. While they might look small and cute, with their equally small size and sweet disposition, it's important to note that these pups are still very much instinctive hunters.
For that reason, they shouldn't be around other small animals like hamsters - not if you want to protect your little friend! Fortunately, though, Chiliers can get along very well with cats, which in many cases can actually be bigger than them.
Many pet owners think that owning a dog must mean hours of grooming and weekly vacuum sessions to contain all the fur, but that's not true for the Cavalier Chihuahua mix!
This breed is characterized by its long, silky coat, which requires only low to moderate maintenance - perfect for those with busy lives. Not only this, but shedding is minimal - meaning you won't have to worry about pet hair taking over your home. If you're looking for a loyal companion without all the extra work, then the Chilier is definitely worth considering.
Cavalier Chihuahua mixes are not hypoallergenic.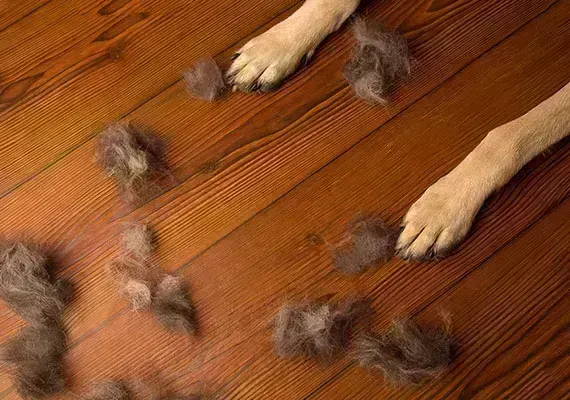 Cavalier Chihuahua Mixes typically have a lifespan of between 10 and 14 years.
While Chiliers may inherit some of their physical and behavioral traits from their parent breeds, they also inherit the same health issues.
This condition affects the kneecap and occurs when the knee joint is improperly aligned or shaped. If left untreated, it can cause severe pain and lameness, which can greatly reduce your Chihuahua Cavalier mix's quality of life.
If you are considering welcoming one of these pocket-sized pooches into your home be sure to keep an eye out for any signs of patellar luxation, such as difficulty walking, limping and hopping.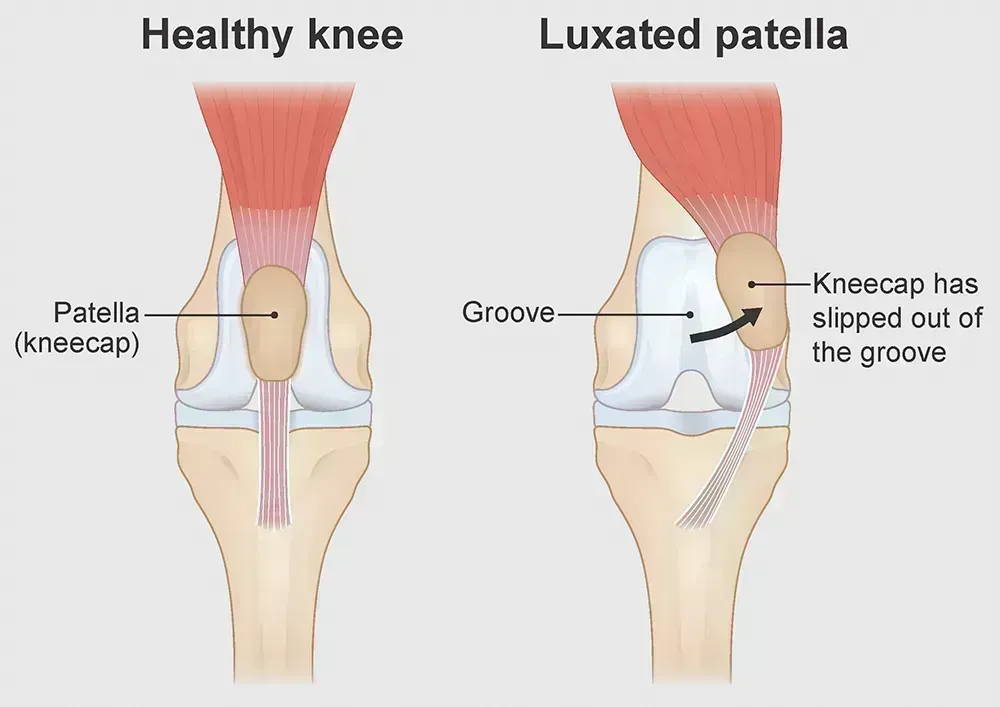 This condition affects the hip joints of Cavalier Chihuahua mixes and can be caused by genetic, environmental, or lifestyle factors. It
can lead to pain, lameness and a reduced quality of life
if proper treatment isn't taken.
Symptoms may not show up until later on in life, so it's important to get regular checkups to detect any possible issues before it becomes too late. Sadly, there is no way of preventing hip dysplasia in many cases; however, there are treatments available to help manage pain and address any other symptoms.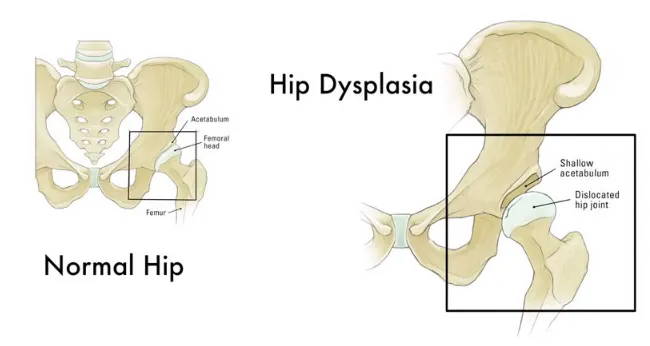 This condition can dramatically reduce Chihuahua Cavalier mixes quality of life if not treated early and appropriately, making it important to be mindful of potential risks if you own one or are considering buying one.
Tracheal collapse can be caused by a variety of environmental factors, such as stress or exposure to smoke, dust, and other airborne irritants. Signs of a collapsed trachea include labored breathing, coughing, and gagging, so it is essential to keep an eye out for any changes in your Chilier's behavior.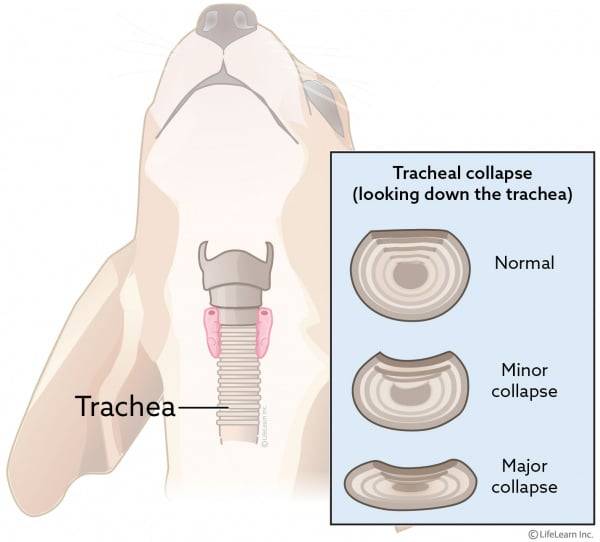 When caring for a King Charles Chihuahua Mix, you must consider grooming, exercising, training, and feeding.
The Cavalier Chihuahua Mix is great for those who don't want to spend too much time on grooming; its coat is low maintenance. This pup requires regular brushing in order to decrease shedding, but thankfully it's usually enough to brush it two or three times a week.
If you want an extra pampering session, consider taking your Chihuahua Cavalier mix for professional grooming visits every now and then. It's also important to keep an eye on their ears as they have thick hair that can easily build up dirt or wax - nothing like a good ear rub!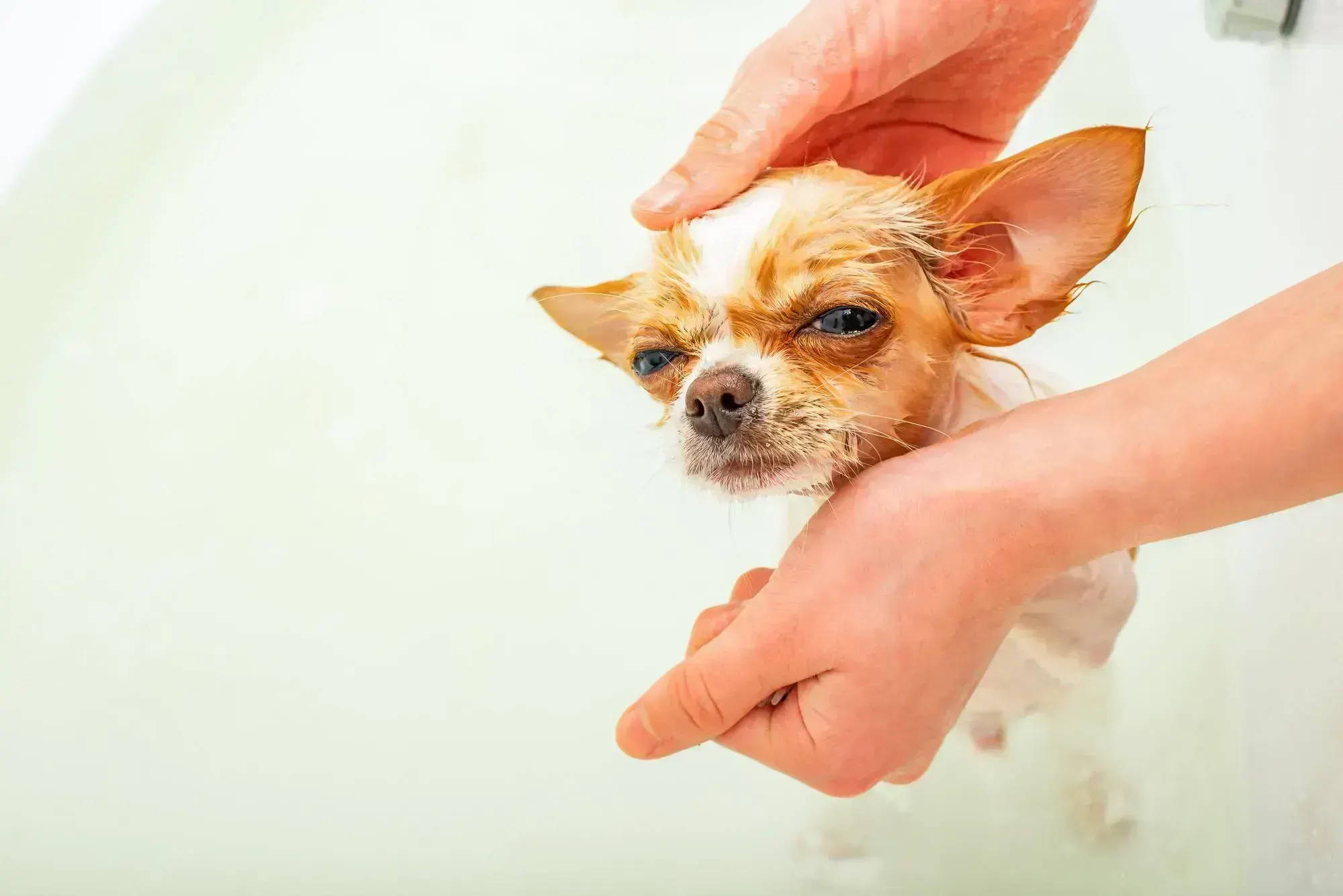 The Cavalier Chihuahua Mix is an eager-to-please pup, making them fairly easy to train – as long as you're consistent that is! Consistency is the name of the game when it comes to getting your Chilier up to speed.
Setting aside 5-10 minutes per day for training will have your Chihuahua Cavalier mix well-behaved in no time; any longer than this and you may find your pup getting a bit antsy and losing interest in what you're trying to teach them.
When it comes to feeding your Chilier puppy, moderation is best. This breed is extremely susceptible to weight gain and since they are so small you can easily see when they've packed on a few extra pounds.
Free feeding them, letting them eat whenever they want, will just make matters worse. Instead, feed 1/2 - 1 cup of high-quality dry kibble per day and divide that up into two separate meals.
The Cavalier Chihuahua Mix is a wonderful companion dog that is moderately active, which makes her great for people who are sedentary.
A nice daily walk or two should be plenty to get them stimulated both physically and mentally, but taking them to the dog park can help peak their activity levels if you're up for it. Just keep an eye on your Chilier at all times because they are quite petite, so they could be intimidated by larger dogs and consequently end up hurt in a scuffle.
Male and female Chihuahua Cavalier mixes can differ in subtle yet meaningful ways, making it essential to be aware of both genders when considering getting one as a companion. For example, male Chiliers tend to be more outgoing while females display more sensitivity - so depending on how active you'd like your pup to be, you may fare better with either gender.
Is it the Chilier right for you?
The Cavalier Chihuahua Mix is truly living its best life when it's being spoiled with love and attention. They are incredibly social creatures, so if you're the type of person who spends a lot of time at home with your dog, then the Chilier could be your perfect match.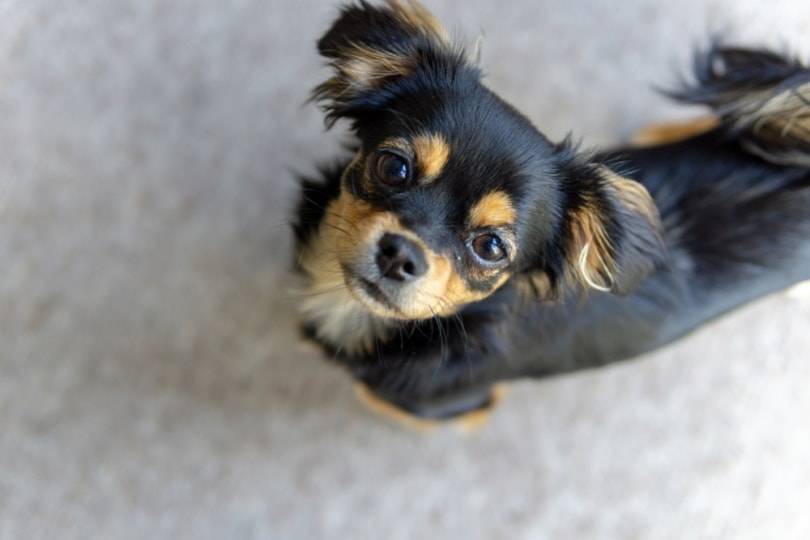 Great for first-time dog owners
Owning a Chihuahua Cavalier mix is an excellent choice for those just entering into the world of being a dog parent.
If anything, it helps to assume some mistakes are going to be made here and there since everyone has to start somewhere. However, it's important to remember that this breed still needs the same training regimen as any other dog. Don't assume that because they're small, the rules don't apply - if anything, you should work even harder to make sure your pup understands expectations from an early age.
You live in a small place

You want a low maintenance dog
You have very young children

You don't want a yappy dog
What is a King Charles Chihuahua Mix called?
The King Charles Chihuahua Mix is commonly referred to as a "Chilier" dog.
What does a King Charles Chihuahua Mix look like?
The Chilier dog generally looks like a Cavalier King Charles Spaniel with smaller features, often having longer legs. The coat of the Chilier usually takes on the dominant color and markings of either parent breed, with some mixing of both Cavalier King Charles and Chihuahua colors.
How long do King Charles Chihuahua Mixes live?
On average, King Charles Chihuahua Mixes live 10-14 years.