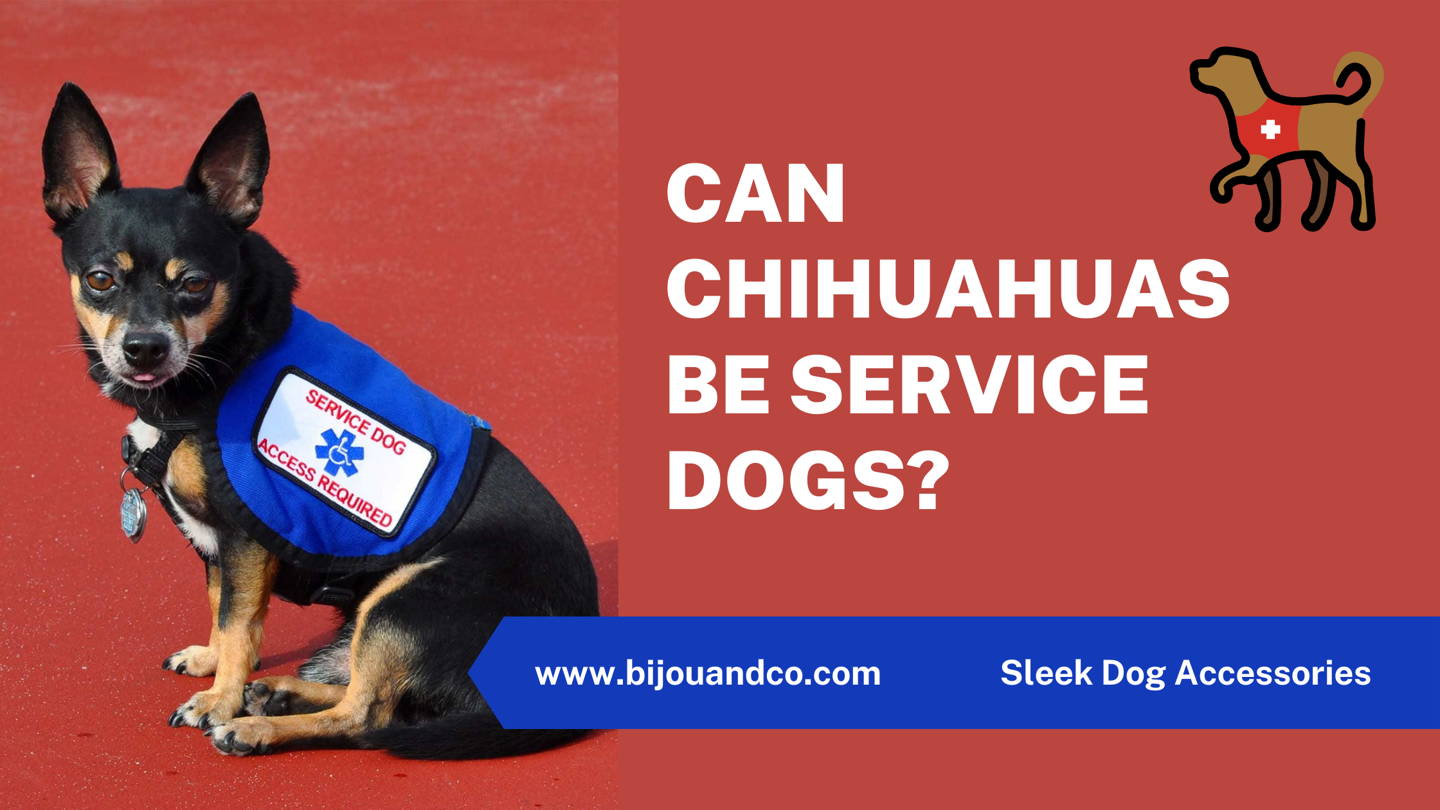 You may automatically assume that service dogs are limited to golden retrievers, labradors, or german shepherds, but can a Chihuahua be a service dog?
Yes, they're small and may not be able to fend off an attacker or lead a visually-impaired person through busy streets, but these tiny pups can be extremely capable of helping out with a wide range of tasks if needed.
So for those that find themselves wondering if Chihuahuas can be service dogs, we've put together the following information with everything you need to know about these tiny pooches and the many ways that they can be of assistance.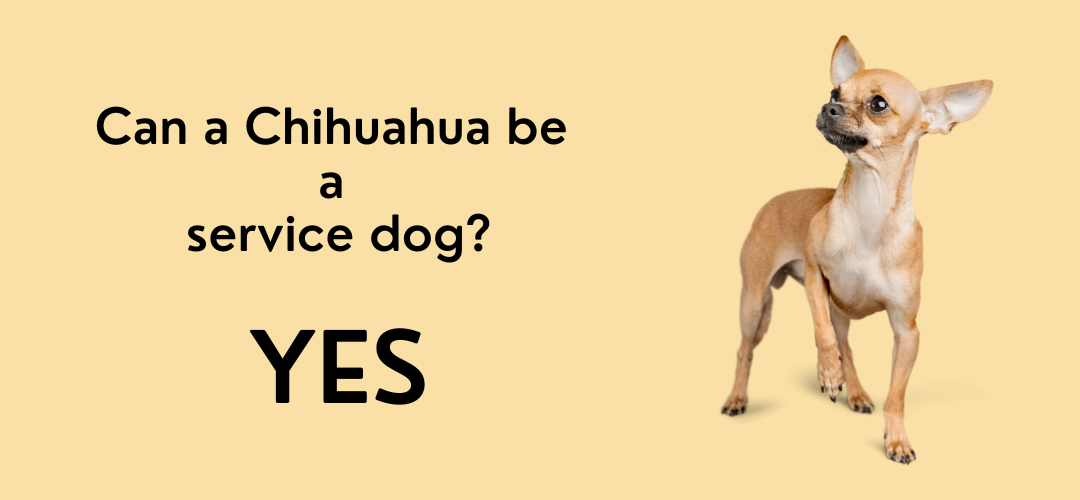 Can a Chihuahua be a service dog?
In a word - yes. Chihuahuas can indeed be trained as service dogs. In fact, there is quite a range of tasks they're capable of learning in order to provide said service so long as the training is carried out properly and by a professional.
Now you may find yourself wondering - do Chihuahuas make good emotional support dogs too? Well, seeing as they are especially small and able to curl up onto a person's lap to help ground them and comfort them in a time of need we'd have to go with yes. They're an ideal dog for the job.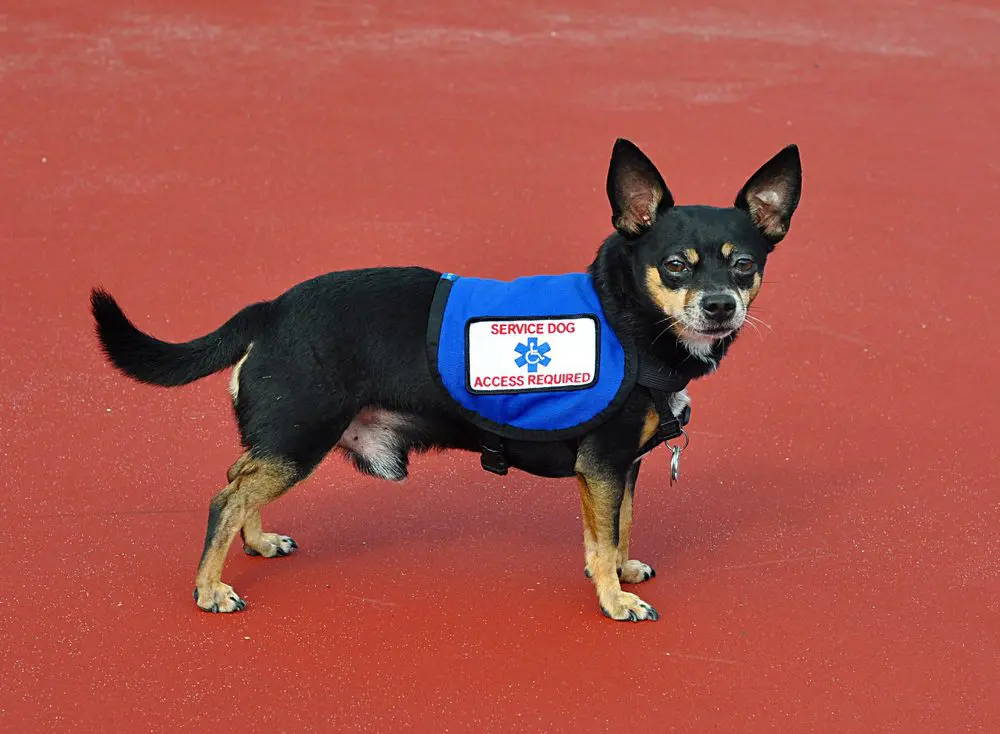 The question of "can Chihuahuas be service dogs?" can be answered by familiarizing yourself with the role that a service animal plays. A service dog is a dog bred, trained, and raised for the purpose of carrying out a particular job. Typically this job entailed helping a person that has a particular disability to navigate day-to-day life either by performing a certain task or by aiding them continuously.
What type of service dog can a Chihuahua be?
Chihuahuas are an intelligent breed that is capable of doing most service animal roles so long as their size permits it, chief among them being:
Chihuahuas can be epilepsy alert dogs
Epilepsy can be a frightening condition that can strike at any time. Epilepsy alert Chihuahuas are trained to feel the presence of seizure activity before a seizure occurs. They will also need to seek out help from their handler. Service Chihuahuas are great at alerting others, especially because they are nimble and able to move through a crowded space quickly. Though this job role does sometimes require a large dog for if the handler needs to be moved to a safe space.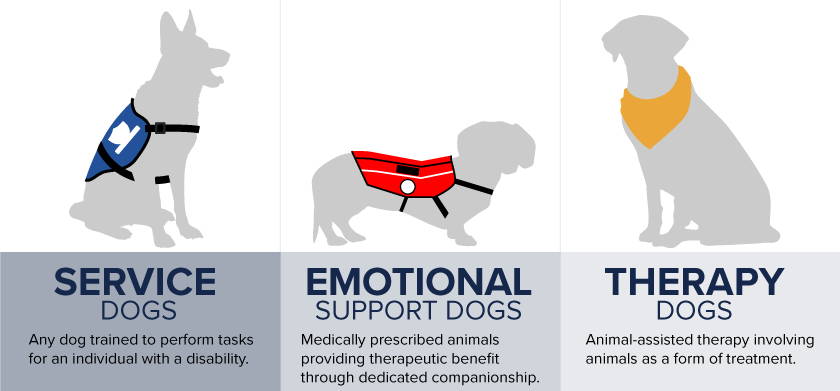 Chihuahuas can be diabetic alert dogs
Diabetic alert Chihuahuas are capable of sensing a sudden drop or rise in blood glucose levels. This ability enables them to alert their handler to this before it becomes dangerous - enabling them to rectify the situation as quickly as possible and avoid damaging their health. Again, the size of a Chihuahua can actually be of great use in emergency situations as they are very fast and can squeeze past obstacles that larger dogs wouldn't be able to.
Chihuahuas can be hearing dogs
Hearing Chihuahuas are meant to physically alert their hearing-impaired handlers to important sounds such as fire alarms, burglar alarms, crying infants, alarm clocks, kitchen timers, car horns, and so on. Chihuahuas trained as service dogs needed for hearing-impaired handlers tend to keep a cool head in loud situations for exactly that reason. Furthermore, the large, erect ears of Chihuahuas give them a great advantage when it comes to hearing the most minute sounds.
Chihuahuas can be allergy detection dogs
Allergy Detection Chihuahuas are trained to use their exceptionally powerful noses to recognize the smell of particular ingredients that could be harmful or even lethal to their handler. A fully trained service Chihuahua can then smell the allergen in any food that their handler is given and keep them from eating it if they think it could be unsafe. Allergy Detection Chihuahuas are usually only needed for the most severe allergies.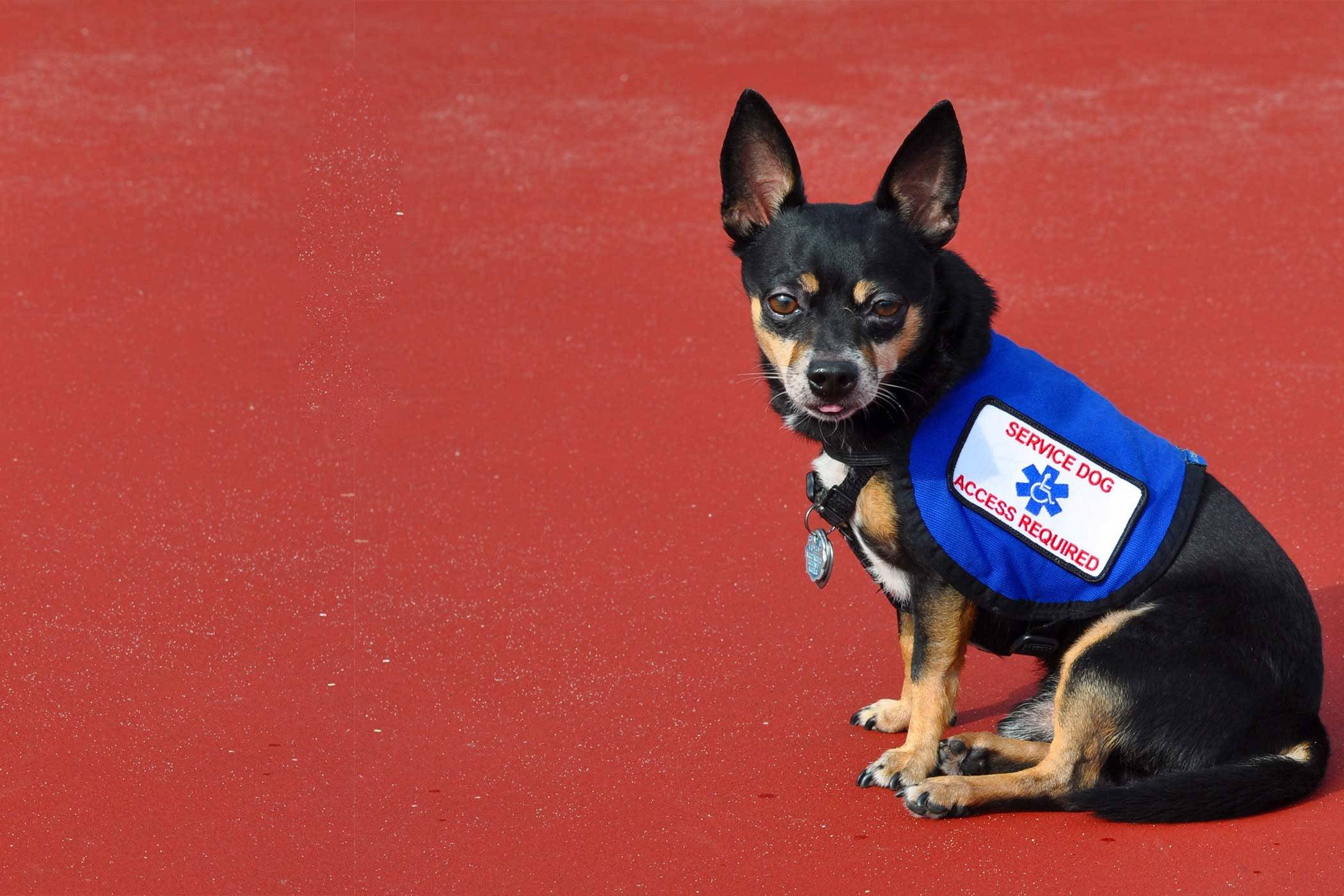 The difference between service dogs and emotional support dogs
The following jobs don't fall under the category of service dog jobs. As the name suggests, a service dog needs to be able to provide a specific service or undertake a specific task. However, there are two other jobs that Chihuahuas are trained for more than any other that fall under the category of therapy or emotional support:
Therapy dogs are required to bring comfort to other people, as opposed to their handlers. Many people wonder "can chihuahuas be therapy dogs?", especially when they're known for having a somewhat fiery temperament at times.
However, they are extremely gentle when it's required of them and have been kept as therapy dogs for many years owing to their ability to empathize with others.
Chihuahuas predominantly work as emotional support animals (ESA) and are descendants of Techichis which were historically bred to be companion dogs.
The jobs a Chihuahua can do as a service dog
Provided you have the appropriate training in place as well as a Chihuahua service dog vest, there's a lot that you and your Chihuahua can do together.
Household tasks that a Chihuahua can be trained to do
Despite their small stature, Chihuahuas are actually exceptionally capable - more so than they are often given credit for.
To give you an idea here's a decently long list of some of the best household tasks that a Chihuahua can be trained to do, so even if you're unable to train them as a service dog, you can at least train them to help you if you need it:
Retrieval of lightweight clothing from a dryer

Opening soft-handled cabinet doors

Reacting to and alerting their handler to a particular sound

Altering their handlers to the sound of a baby crying

Find specific objects that can be easily lost such as a phone or keys
Things you can do once your Chihuahua is a service dog
Being impaired in any way can be difficult and can be made even more so by the limitations put in place in certain establishments as it pertains to people having service dogs. This is why it is so important that if you feel you need a service dog, you have then properly trained and certified so that you can dispute any arguments against your dog accompanying you.
Once you have your Chihuahua all trained up, the following tasks should be made significantly easier: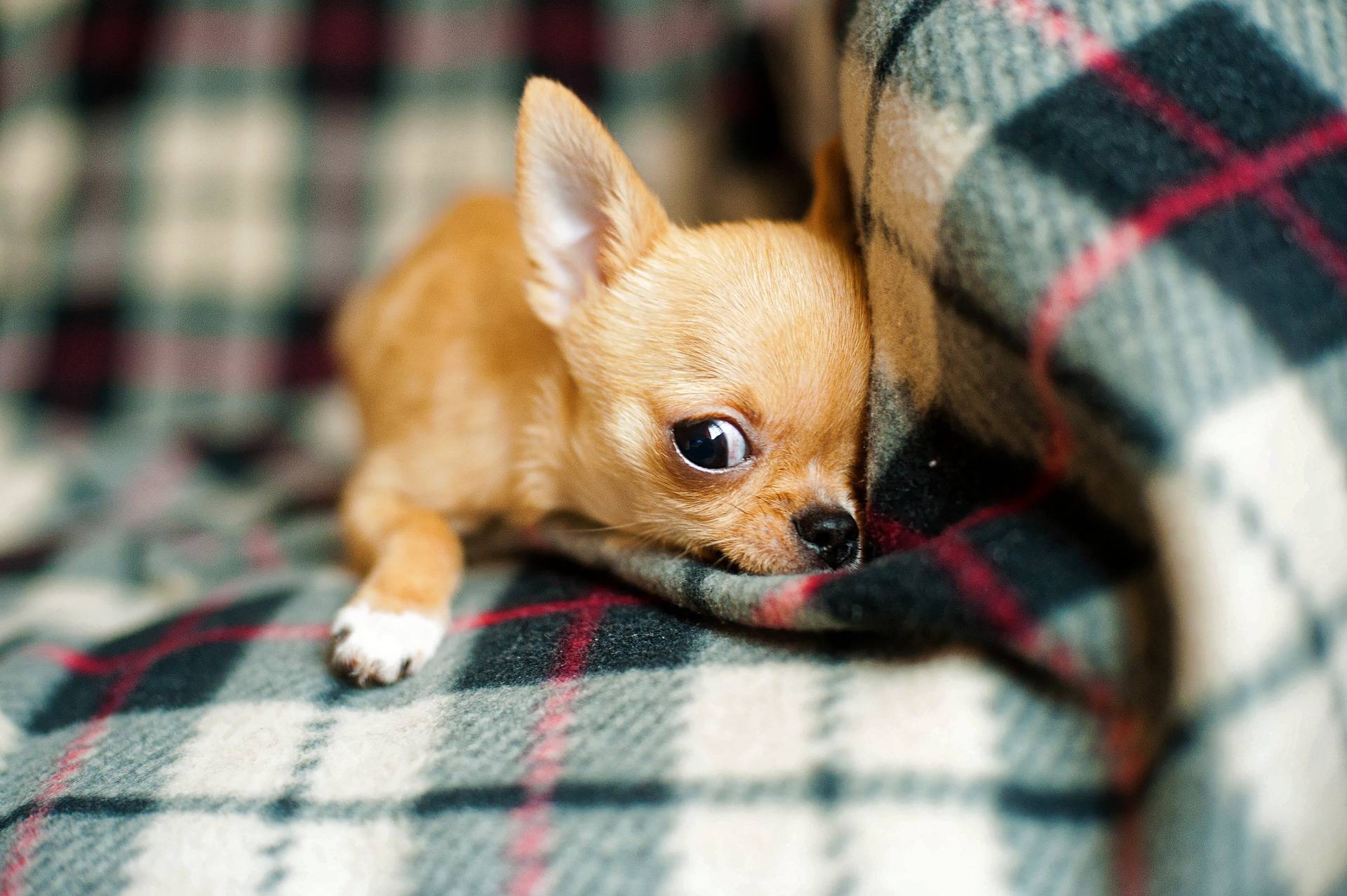 1. Enter stores with your service Chihuahua
Some stores may not allow pets to enter. But if you have yourself a Chihuahua service dog, they will be obligated to allow you entry with your trained Chihuahua.
2. Go to restaurants with your service Chihuahua by your table
Understandably, restaurants do not generally allow dogs, or any animals, to enter the establishment. This is because there is food exposed on tables that badly behaved dogs may attempt to swipe, as well as waiters, waitresses, and customers moving around that are likely to trip on a dog that is unwilling to move out of the way.
However, if you can prove that your Chihuahua is a service dog and will therefore be perfectly well behaved, you shouldn't have a problem sitting down to enjoy your meal.
3. Board flights with your service Chihuahua in the cabin with you
Another tricky thing to do with a standard pet as they will ordinarily be required to go into specialist holding areas for the duration of the flight. However, airports do allow service Chihuahuas to enter the seating areas with the appropriate documentation.
4. Live in pet-restricted properties regardless of policy
A handler with a service Chihuahua should not be required to pay a pet deposit and should be able to live in a property that otherwise doesn't allow pets. Seeing as service animals are more than just pets, it would be like the landlord trying to tell you that your carer isn't allowed on the property. The only time this rule may change is if the use of a service dog required the landlord to fundamentally change the nature of their services.
5. Enter schools and classrooms with your service Chihuahua
Schools ordinarily do not allow pets on site. However, a service pet works to look after your health and wellbeing. If you have a Chihuahua that performs a unique task and needs to be with you at all hours of the day (e.g. an epilepsy alert Chihuahua) the school cannot deny them entry.
6. Enter hospitals with your service Chihuahua
Ordinarily, hospitals don't allow pets due to maintaining a level of sanitation that is required for medical care. Additionally, dog allergies can be problematic. However, hospitals must allow a service Chihuahua to enter, though you may find that they request that you stick to certain areas and follow certain guidelines for the safety of their patients. The only exception is that sterile areas will remain off-limits (such as surgery rooms).
Exceptions for trained service Chihuahua entry
There are very very few exceptions when it comes to service Chihuahuas. However, places of worship including churches, temples, synagogues, and mosques are not required to allow a service Chihuahua to enter though we would always recommend asking them to be sure. Private clubs are also not required by law to allow your service Chihuahua to enter.
The benefits of a Chihuahua service dog vest
If you decide to get your Chihuahua service dog a vest, it can be extremely helpful not only at making entry into various establishments easier, but it can also help to alert those around you not to interact with the Chihuahua and to make them aware of the dog's job. This is particularly helpful in situations where your service Chihuahua may be trained as an epilepsy alert dog as people may misconstrue their behavior as fussiness or troublemaking as opposed to them doing exactly what they are trained to do.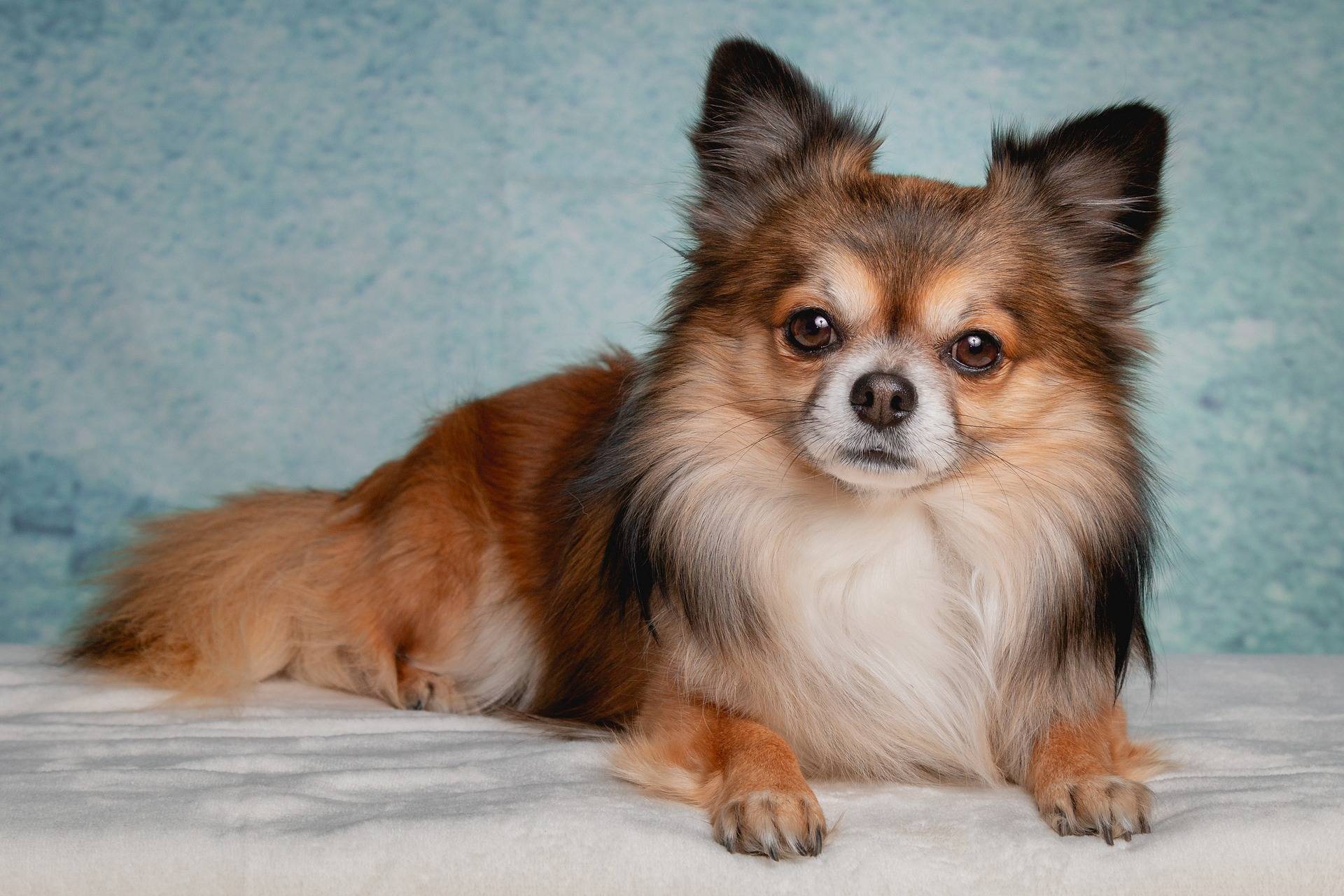 Chihuahua service dog training
There are a few different methods that can be used to train a Chihuahua to be a service dog. But before you even think of beginning training you need to consider the following:
Essential personality traits for service work
Any potential service dog needs to prove that they are capable of the job you intend to train them for. Therefore the following personality traits are an absolute must before you can begin training:
Calm in all environments (including unfamiliar areas)

Capable of learning new information and retaining it well

Capable of socializing with other dogs and humans in all kinds of environment

Reliable at all times and capable of repeating tasks without hesitation
Without these key traits, your dog is unlikely to respond well to training. It can lead to defiance, argumentative behavior, ignorance, stress to both yourself and your dog, or early retirement. If you are happy that your dog exhibits these characteristics, then feel free to look into training them with any of the following methods:

This is an ideal training method for training a service Chihuahua to retrieve certain objects or carry out specific tasks on-demand and it entails:
Introducing the use of a clicker as a command tool to your Chihuahua (eventually aiming to replace verbal commands with the clicker only).

Introducing the Chihuahua to the item they will need to interact with. Initially allowed them to investigate on their own time. When they do investigate, click the clicker and reward them with a treat.

Gently encouraging more interaction with the object in question. If the object is picked up or pawed at, give them another treat and click the clicker.

Exercising patience in allowing your Chihuahua to slowly come to understand the task at hand. Once the object has been picked up, try to get the dog to come to you with it. Each step in the right direction should be rewarded.
This is ideal for training a Chihuahua that's going to have to work in various environments and deal with a lot of activity - making it a great style of training for therapy or emotional support dogs. This training method entails:
Exposing the Chihuahua to a wide variety of situations and making a point of rewarding calm behavior whilst restraining hyperactive or investigative behavior.

Teaching the Chihuahua to behave well in a moving vehicle as well as entering and exiting the vehicle calmly. Once again, use positive reinforcement.

Teaching excellent recall when off the leash.

Teaching them to 'heel' when commanded as well as teaching other basic commands such as 'sit', 'stay', and 'down'.
This is the ideal training method for Chihuahuas that will be needed to respond to specific triggers for, epileptic, diabetic, hearing-impaired, or visually-impaired handlers. The alerting method entails:
Identifying the trigger that the Chihuahua will be required to respond to as well as the action your dog will need to perform upon hearing, smelling, or seeing the trigger.

Simulating the trigger and waiting for your dog to react. For epileptic or therapy handlers you may need to feign an attack in order to get your dog to take notice. Once they do, click the clicker and reward them.

Connecting the trigger to the response action. For example, if the response is for your dog to lick your hand, you will need to make the command upon them noticing the trigger. If they do so, click the clicker and provide a treat.

Breaking down the behavior until commands and clickers are no longer needed. This will be a gradual process and will require patience and perseverance in order to train a service Chihuahua to the correct standard.
So, can Chihuahuas be service animals? Absolutely. They may only be tiny but they have big personalities, big hearts, and a lot of intelligence that can be put to good use.
In truth, any dog can be trained as a service dog so long as they exhibit the right natural calmness and aptitude for learning. We hope that if you are considering training your Chihuahua to be a service dog, this guide has helped you to understand just what that entails.
Chihuahuas as service dogs FAQs
Do working Chihuahuas retire themselves?
Yes. Like all working service dogs, service Chihuahuas will reach a point in their lives where they no longer want to work. There is no telling exactly when that might be, but you will know when they are no longer interested in the job at hand. At which point the handler will need to decide whether they will be able or will want to keep the retired dog, and will immediately need to begin the search for a replacement.
How much does a pre-trained service Chihuahua cost?
Training a service Chihuahua from birth (which is the ideal approach) can cost anywhere up to $25,000. However, there are many non-profit organizations capable of training a service puppy via their own funding.
How long does it take to train a Chihuahua to be a service dog?
When they're being taught their specific task from the get-go, it can take around 6-8 months for a Chihuahua to be fully trained. However, slightly older Chihuahuas can take longer to adapt to their new commands, with training taking up to a year.