My Chihuahua Has Bulging Eyes (Ocular Proptosis), What Do I Do?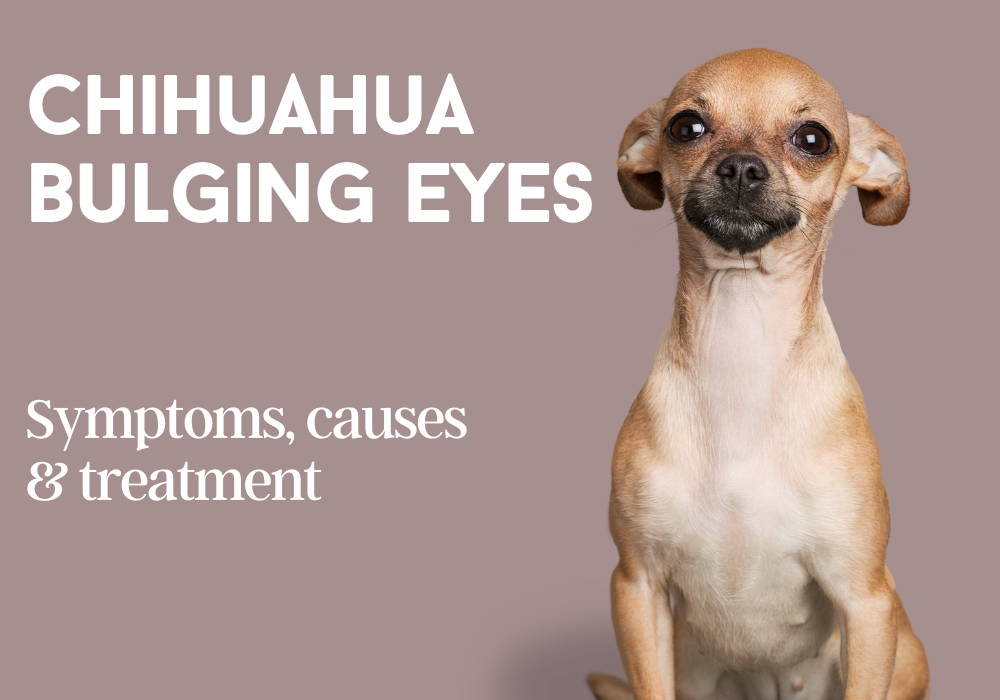 Do you have a Chihuahua with eye issues? If so, you might be aware of a medical condition called Ocular Proptosis.
Also known as "bulging eyes," this frequent health issue in Chihuahuas, can affect the breed--especially those who are long-faced--and cause significant discomfort.
In this blog post, we'll discuss what ocular proptosis is and how it can be treated in your Chihuahua.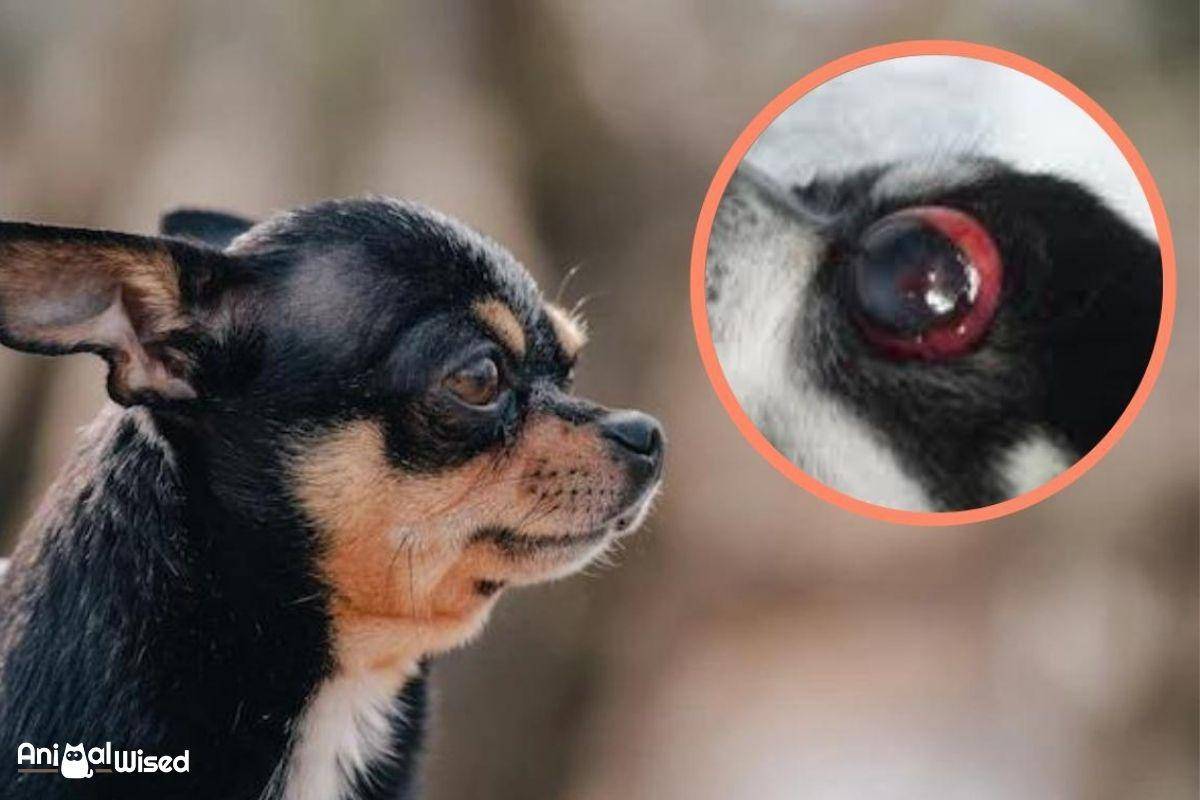 What is eye bulging (Ocular Proptosis) in Chihuahuas?
Ocular proptosis is a serious condition that affects the Chihuahua's eyes. It can cause discomfort and pain for our Chiwawa dog, and can often look quite alarming.
Displacement of the eyeball beyond the eyelids may seem scary, especially when it resembles something out of a horror film.
What are the causes of eye bulging in Chihuahuas?
The sight of a Chihuahua with proptosis can be alarming and distressing for pet owners. Although rare, it is a serious condition that requires immediate veterinary attention.
Traumatic injuries, such as a blow to the head, are the most common causes of proptosis. However, it can also result from excessive pressure in the eye or socket or the presence of a tumor.
Surprisingly, even a tight collar or neck restraint can lead to proptosis. As Chihuahua owners, it is important to be aware of the potential risks to prevent this painful and potentially life-threatening condition from occurring.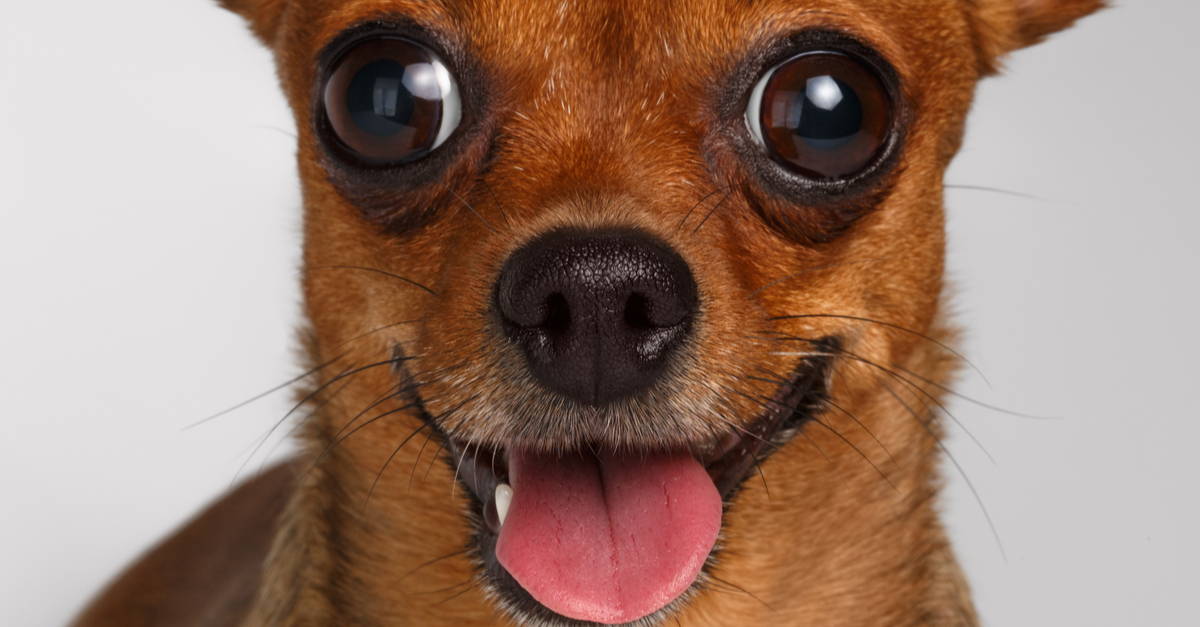 What are the symptoms of eye bulging in Chihuahuas?
Ocular proptosis is characterized by a bulging of the eye that appears as if it has popped out of the eye socket. This condition can also cause swelling and redness of the conjunctiva.
As the eyelids are unable to close properly, the conjunctiva and cornea may dry out, resulting in a leathery appearance. In severe cases, the cornea may even rupture.
It is crucial to seek treatment promptly to prevent further complications for your Chihuahua.
How is eye bulging in Chihuahuas diagnosed?
Proptosis in Chihuahuas can be diagnosed based on a history of trauma, sudden onset, and specific clinical signs, including:
- Rostral protrusion of the eyeball
- Inability of the clinician to see the eyelid margins (which are rolled inward and trapped behind the equator of the globe)
- Inability of the patient to blink the eyelids over the cornea
Other accompanying signs may include pain, periocular swelling, hemorrhage, and strabismus.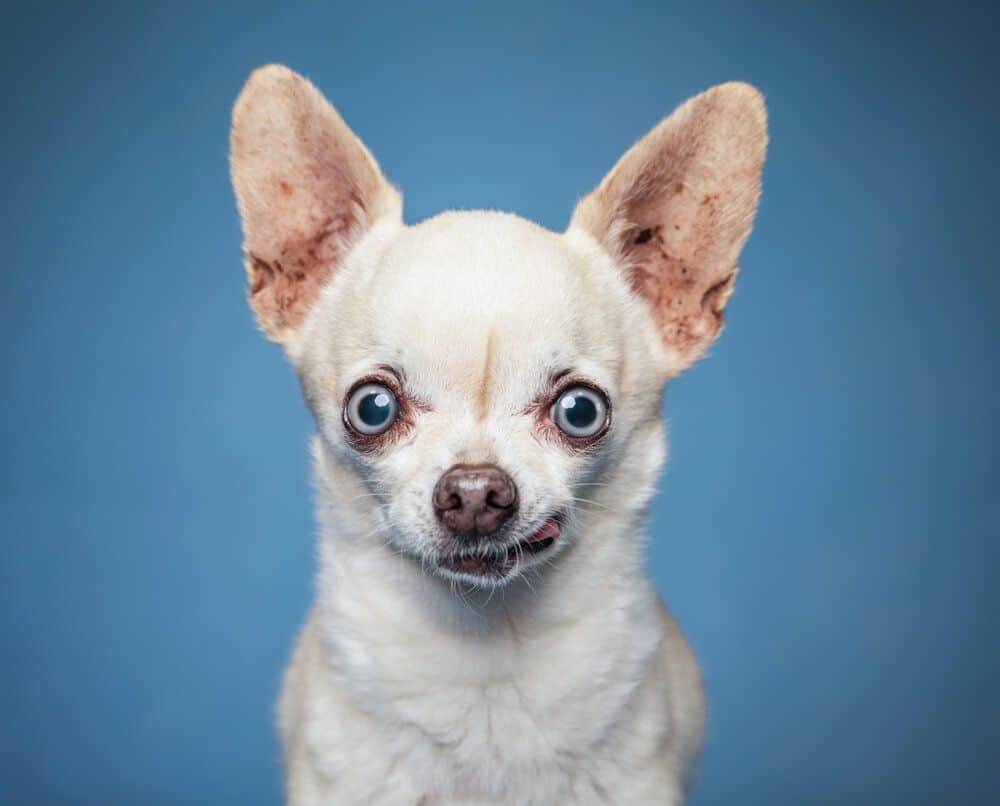 How is eye bulging in Chihuahuas treated?
If your Chihuahua's eye is bulging out of the socket, it's important to act fast. Take them to a veterinarian immediately.
If caught early enough, surgery can reposition the eye back into the socket and salvage vision. However, if too much damage has been done to the eye or surrounding muscles, removal may be necessary.
Don't wait - prompt treatment gives the best chance for a successful outcome. And remember, even if the eye is saved, proptosis in Chihuahuas can still harm the optic nerve and cause irreversible vision loss.
If the eye can be saved, surgery will be necessary to reposition it. Otherwise, enucleation (removal of the eye) will be required. Treatment with effective pain medication is necessary to alleviate the severe pain associated with proptosis while waiting for definitive treatment.