Boston Terrier Chihuahua Mix (Bochi) Breed information
Last updated on January 25, 2023 | 10 min read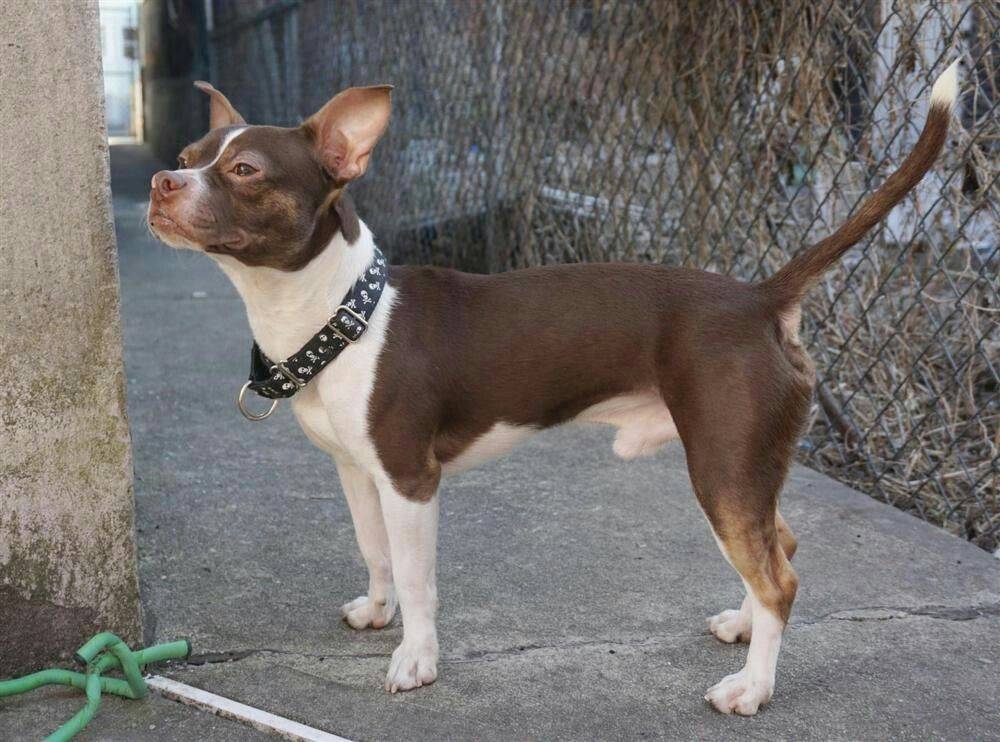 The Boston Terrier Chihuahua mix, or Bochi for short, is a surprisingly popular dog breed that has gained a lot of attention in recent years.
This lovable little hybrid combines the best qualities of two adorable dogs: the spunky Boston Terrier and the feisty Chihuahua.
Boston Terrier Chihuahua Mix
Bohuahua, Bostonhuahua, Bochi, Bo-Chi
brown, tan, black, silver
active people living in apartments
intelligent, playful, stubborn
The Chihuahua is one of the smallest and most popular dog breeds in the world.
But where did this tiny dog originate from? Interestingly, the Chihuahua's history dates back to hundreds of years, when they were used by the ancient Toltecs as sacred guardians.
The Toltec civilization was centered in what is now central Mexico, and over time, these dogs adapted to their environment, becoming better suited for short bursts of athletic activity. Throughout much of history, Chihuahuas were primarily kept as pets or watchdogs, though today they are often used in dog shows and other competitions.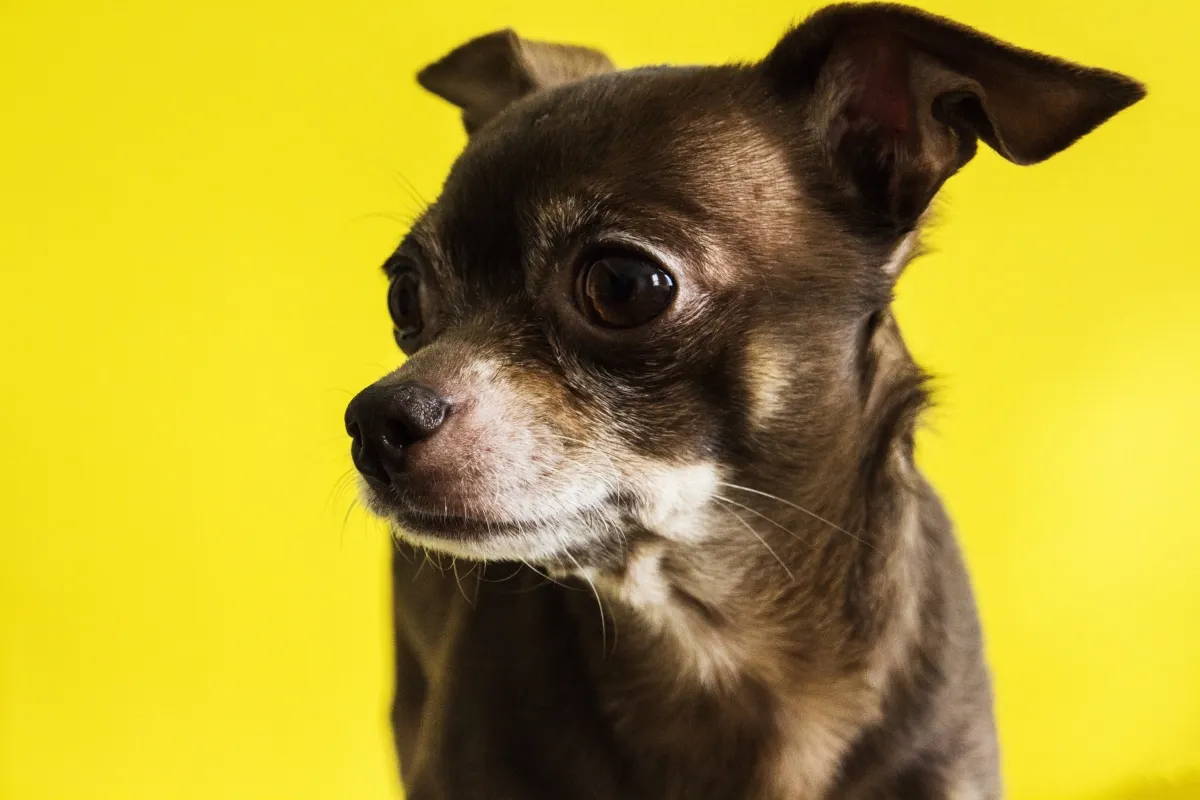 The origins of the Boston terrier dog breed are somewhat controversial, with many different theories about how this spunky and energetic breed came to be.
Some people believe that the Boston Terrier originated from a cross between an English bulldog and an American Pit Bull Terrier, whereas others claim it was developed from a cross between a French Bulldog and an English fighting dog.
Whatever its true origins may be, one thing is certain – the Boston terrier is one feisty pup! These scrappy dogs have a playful nature and love to run around and play with their owners all day long. Fast, energetic, and full of personality, the Boston terrier is truly one of a kind.
The Chihuahua Boston Terrier Mix, or Bochi as it is affectionately called among dog enthusiasts, is a unique cross between two of the most adored dog breeds around.
The origins of this charming little hybrid are largely a mystery, with many different theories circulating as to who first started breeding these adorable dogs.
Some believe that they were developed in order to create a smaller version of the loyal and courageous Boston Terrier, while others have suggested that they resulted from experiments involving different types of toy dogs.
Regardless of where they came from, one thing is certain – the Bochi has captured the hearts of animal lovers all over the world with its lovable personality and ridiculously cute appearance.
The Boston Terrier Chihuahua mix has yet to be recognized by the AKC.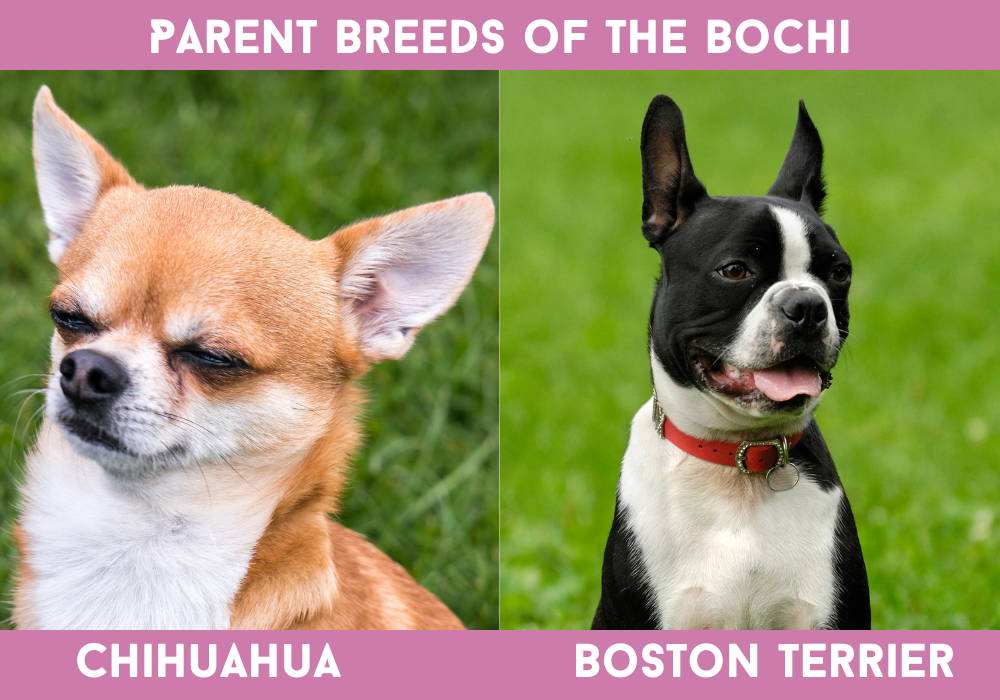 When you think about a Chihuahua Boston Terrier mix, what comes to mind? Chances are, you might picture something small, quick and tough.
These two breeds share many physical characteristics – such as those adorable big ears and stocky frame – chances are that your average Chihuahua Boston terrier mix would be an adorable little ball of spunk.
With its short legs and stocky body, this dog might look more like a cuddly puppy than a serious threat to other small dogs!
The Boston Terrier Chihuahua mix typically stands just 15-17 inches tall at the shoulder.
Despite its small stature, the Bochi has a surprisingly robust frame, weighing in at a healthy 12-25 pounds.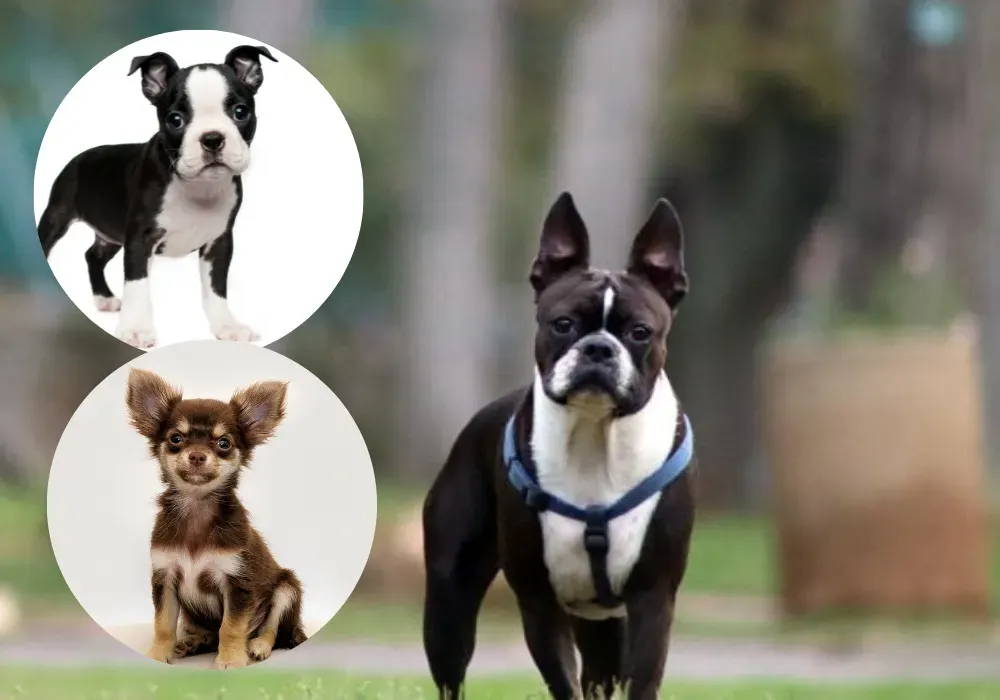 The temperament of a Chihuahua Boston Terrier Mix can vary widely, depending on the individual dog's personality and background. Some are feisty and energetic, always ready for a good game or some fun playtime with their human companions.
Others may be much more laid-back, content to hang out on the couch and enjoy a relaxing snuggle with their favorite human. At the same time, it's important to keep in mind that this cross-breed is not for everyone.
For example, Bochi dogs are known to be notoriously skittish and prone to yapping, so if you tend to be easily startled or dislike loud noises, you may want to steer clear of this particular breed mix.
When it comes to getting along with other pets, Chihuahua Boston Terrier mixes have a somewhat mixed record. On the one hand, Bochis are generally friendly and playful, which means that they do tend to get along well with other dogs and animals.
However, some Boston Terrier Chihuahua mixes can also be quite territorial and protective when it comes to their owners, so this can lead to some conflict with other pets in the household. Overall, whether or not two mixed breeds will get along with other animals will depend largely on their individual personalities and how they were raised.
If you are thinking about adding a Chihuahua Boston Terrier Mix to your family, it is important to spend plenty of time introducing them to any current pets in the household before making a final decision.
The answer to this question is a bit of a mixed bag. There is no definitive yes or no, as it really depends on the individual dog and its unique genetic makeup.
Some Chihuahua Boston Terrier mixes may have the long, silky coats of the Long Haired Chihuahua, while others may have the short hair of the Boston Terrier.
Overall, it's impossible to say whether a Chihuahua Boston Terrier Mix will shed, because it will depend on which specific characteristics the dog inherits from each parent breed.
Chihuahua Boston Terrier Mixes are not hypoallergenic.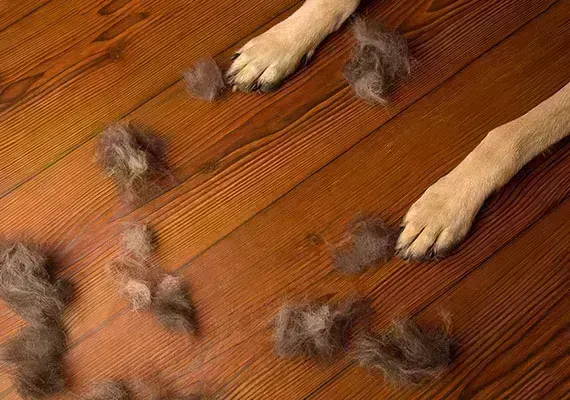 When it comes to Boston Terrier Chihuahua mixes, you can expect to be kept on your toes for the next 11-16 years!
These small but scrappy dogs tend to be healthy, but they inherit a lot of physical health issues from their parent breeds.
Patellar luxation is a condition that commonly affects Chihuahua Boston Terrier Mixes. This condition is caused by misalignment of the knee joint, which can lead to pain and discomfort for the affected Bochi. While patellar luxation can be severe in some cases, it is typically manageable with a combination of rest and physical therapy. The best way to prevent this condition in at-risk dogs is to keep them properly exercised and avoid high-impact activities.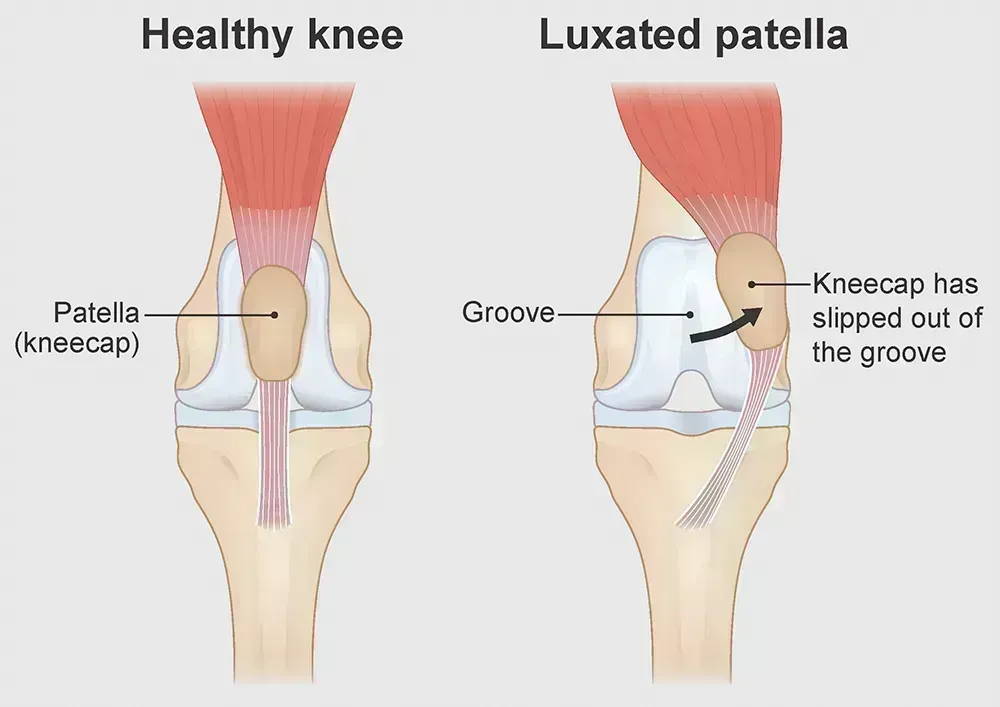 Brachycephalic syndrome is a condition that affects dogs with short, flat faces, such as Chihuahuas and Boston Terrier Mixes. This disorder is characterized by respiratory problems, including difficulty breathing and inflammation of the airways. In severe cases, dogs with brachycephalic syndrome may need to be put on oxygen.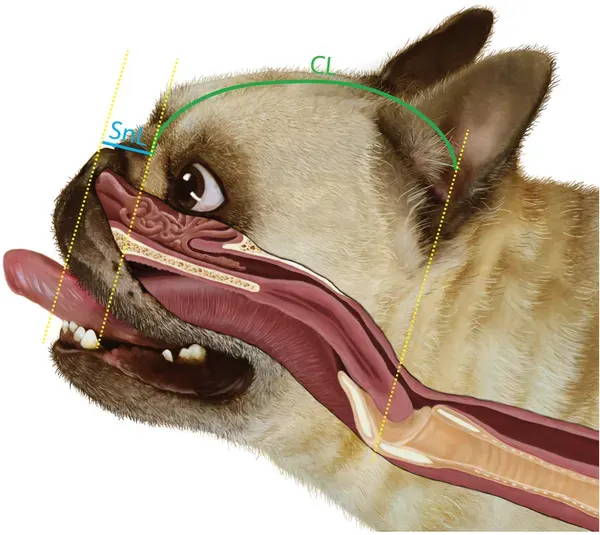 Tracheal collapse is a serious health concern that affects many small dog breeds, including Chihuahua Boston Terrier Mixes. This condition occurs when the rings of cartilage around the trachea become loose and malformed, making it difficult for air to pass through the windpipe. Symptoms of tracheal collapse include difficulty breathing, coughs and gagging, fainting spells, and gasping for breath. If left untreated, the condition can quickly become life-threatening.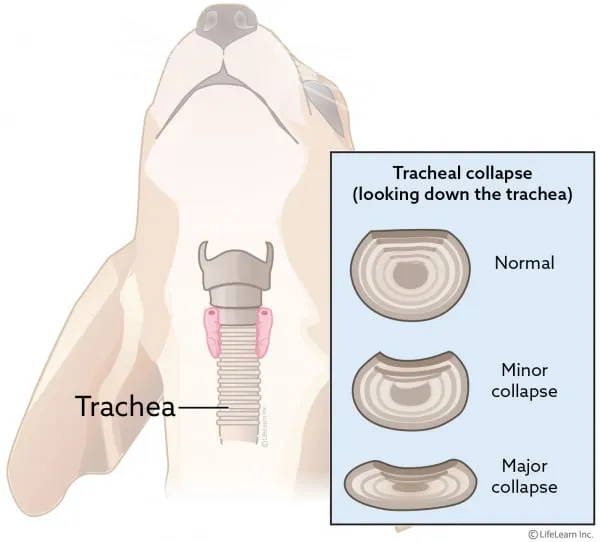 When caring for a Chihuahua Boston Terrier Mix, you must consider grooming, exercising, training, and feeding.
When it comes to taking care of the coat of a Boston Terrier Chihuahua mix, there are two important things to keep in mind. First, you should brush your Bochi regularly in order to remove any loose hairs or debris that might be clinging to the coat. Additionally, you should be sure to bathe your Bochi on a regular basis, using shampoo and conditioner formulated specifically for dogs.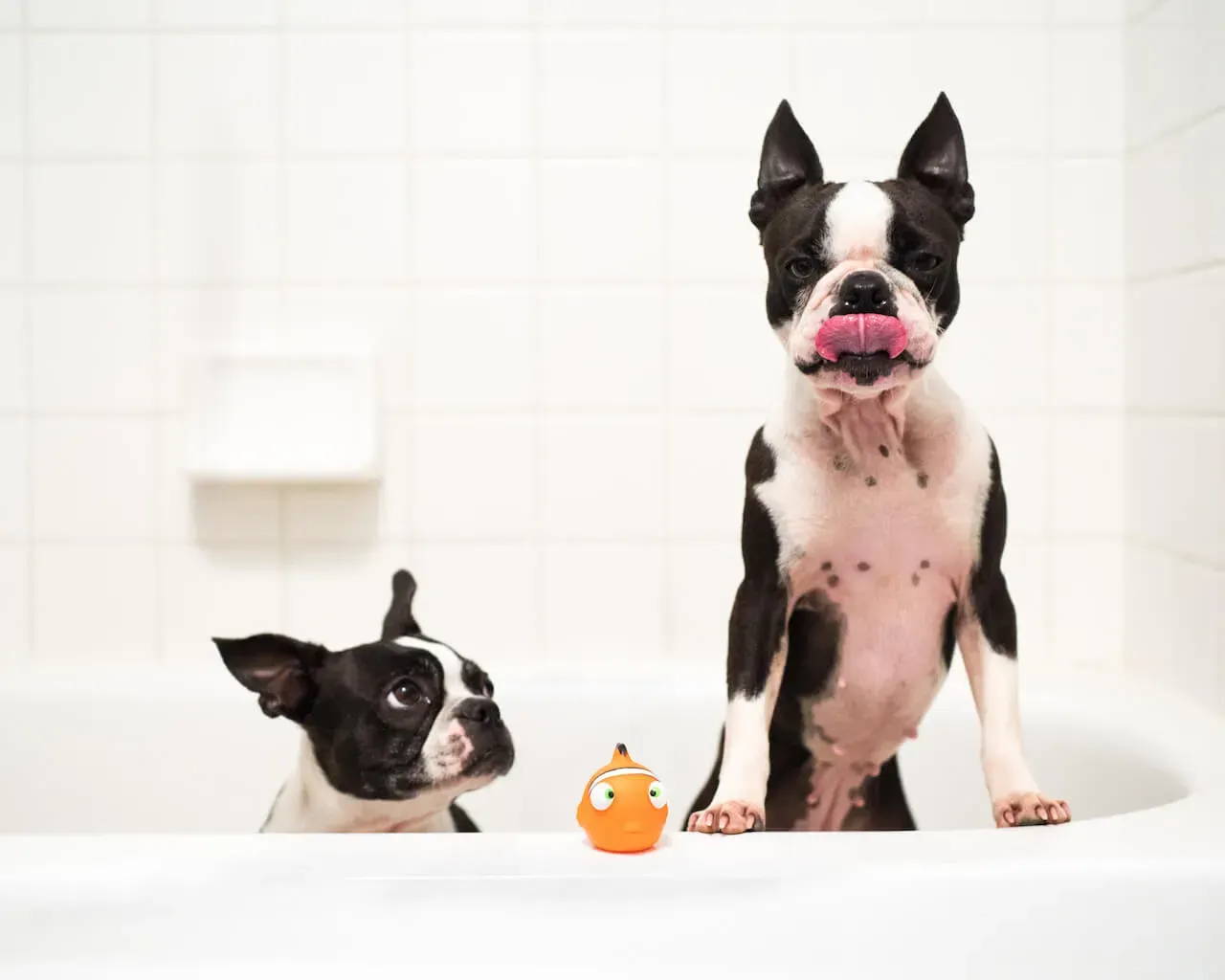 To start training a Chihuahua Boston Terrier Mix, you will need plenty of patience and positive reinforcement. These dogs can be quite headstrong, so it is important to remain calm and consistent throughout the process.
One of the most important things to focus on when training a Boston Terrier Chihuahua mix is building good habits from an early age. Young puppies are more receptive to new behaviors, so it is essential to lay a strong foundation when they are young.
To train your Boston Terrier Chihuahua mix effectively, you will also need thorough knowledge of dog behavior and body language. This will allow you to identify signs that your dog is ready for more advanced training and ensure that he or she stays motivated throughout the process.
Some key skills that all Boston Terrier Chihuahua mixes should be include basic commands like sit, stay, come, and heel. Additionally, it can be helpful to set up some simple obstacle courses or agility drills using household objects like markers or cones to help develop your Chihuahua Boston Terrier's coordination and responsiveness.
Finally, remember that consistency is key when working with any type of dog, but this especially applies to Chihuahua Boston Terrier Mixes due to their independent and stubborn personalities!
The most important factor when feeding your Boston Terrier Chihuahua mix is to ensure that he is getting the proper nutrients for their age, breed, and activity level.
This can be accomplished by incorporating a variety of healthy foods into your Chihuahua Boston Terrier mix's diet, including high-quality protein sources like chicken, fish, or tofu as well as fresh fruits and veggies. Additionally, it's important to monitor your Bochi's weight and adjust their diet accordingly to make sure they stay at a healthy weight.
Finally, it's important to keep in mind that dogs have sensitive stomachs, so you should stick to simple and straightforward recipes when cooking for your Boston Terrier Chihuahua mix.
Chihuahua Boston Terrier Mixes need a lot of exercise.
These active and energetic dogs are always on the go, and they require plenty of opportunities to stretch their legs and burn off some of that boundless energy.
Whether you take your Boston Terrier Chihuahua mix out for a daily walk, sign up for doggy playdates with other pooch lovers, or join a local agility class, it's important to make sure that your Bochi gets enough exercise every day. After all, without regular workouts, Bochis can become restless, anxious, and even destructive.
Chihuahua Boston Terrier mixes are at an increased risk of overheating and developing a heatstroke.
That's because they have difficulty regulating their body temperature efficiently. Their smaller airways make panting less effective in releasing heat, which means that their core temperatures can quickly rise to dangerous levels if they're outside in hot weather for too long.
Furthermore, because their tracheas are shorter and more compact than those of other breeds, Bochis also tend to experience breathing difficulties when they get too hot.
When it comes to choosing between male and female Chihuahua Boston Terrier mixes, there are pros and cons on both sides. On one hand, females may be generally easier to deal with, since they are typically calmer and less high-strung than their male counterparts.
However, males also have distinct advantages over females in terms of personality. For instance, they tend to be more confident and playful, making them ideal playmates for kids. Furthermore, males are often thought to be better guard dogs than females, since they are typically more alert and territorial.
Is it the Bochi right for you?
There's nothing quite like a Boston Terrier Chihuahua Mix to make family life extra sweet. These spunky and playful dogs are full of fun, and they love nothing more than spending time with their human companions.
Whether you're taking them on long walks in the park or playing a rousing round of fetch at home, Chihuahua Boston Terrier mixes always keep things exciting.
Plus, they're very low-maintenance, which means they won't add too much stress to your busy schedule. With their friendly personalities, silky smooth coats, and cute little faces, Bochi dogs truly are the perfect choice for any family looking for an ideal companion.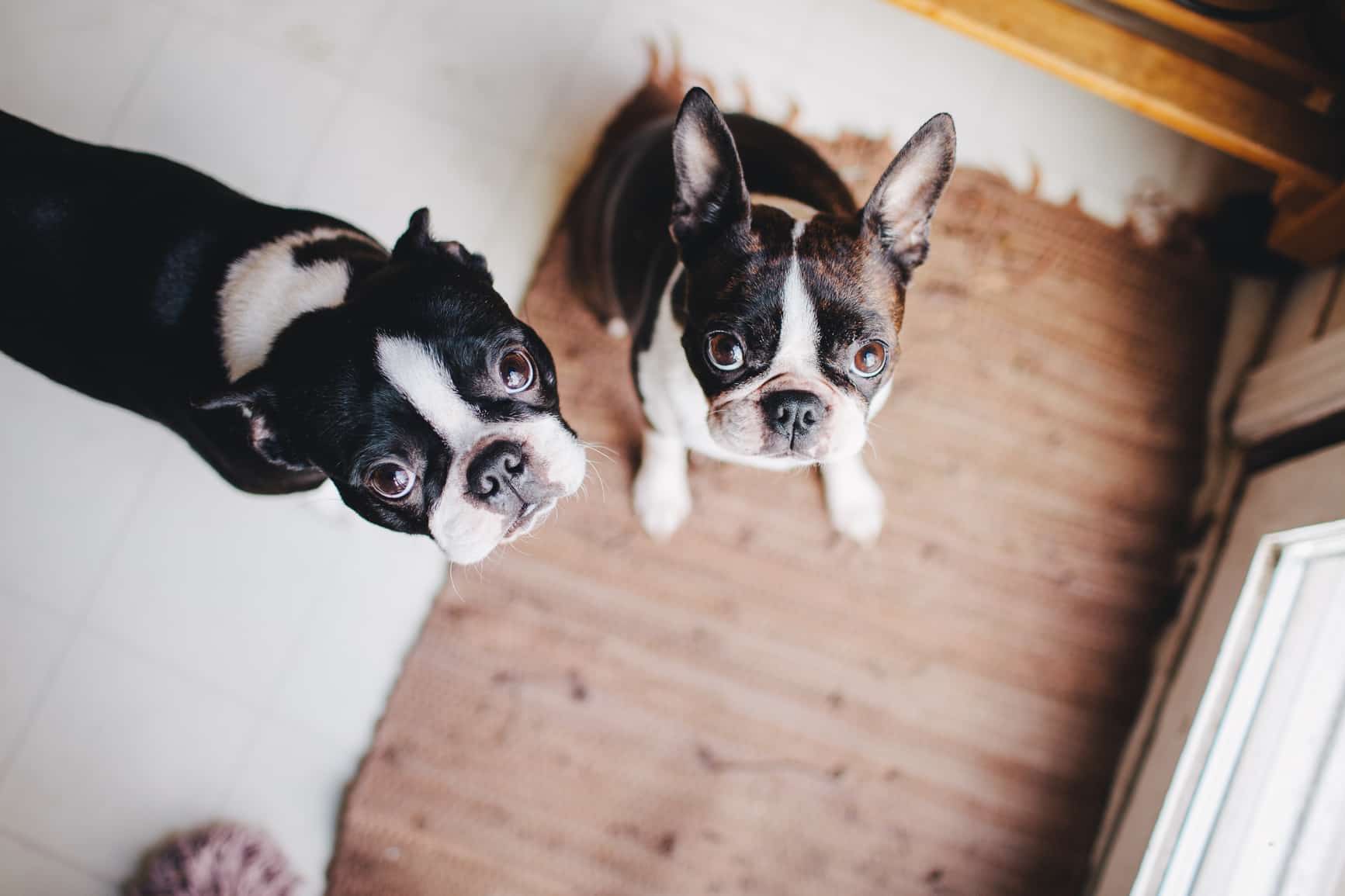 Great for apartment living
When it comes to choosing the perfect dog for an apartment dweller, there is really no better option than a Chihuahua Boston Terrier mix. These small but feisty dogs are energetic, playful, and highly adaptable to any environment.
Not only do they require minimal space and maintenance, but they also make great companions for anyone looking for a little extra pep in their step. Whether you're enjoying an afternoon walk or curled up on the couch watching TV, these little guys are sure to keep you entertained!
You love very affectionnate dogs

You are an apartment dweller

Your are a first-time dog owner
You don't want a yappy dog

You are too busy to train a dog
What is a Boston Terrier Chihuahua Mix called?
A Boston Terrier Chihuahua mix is commonly referred to as a Bochi dog or Boston Huahua
What does a Boston Terrier Chihuahua Mix look like?
The Boston Terrier Chihuahua mix is a small to medium-sized dog with a compact build. They have a short, smooth coat that can be any color or combination of colors. The most distinctive feature of this breed is their large, upright ears.
How long do Boston Terrier Chihuahua Mixes live?
The average lifespan of a Boston Terrier Chihuahua mix is 11-16 years.