Border Collie Chihuahua Mix (Borderhuahua) Breed information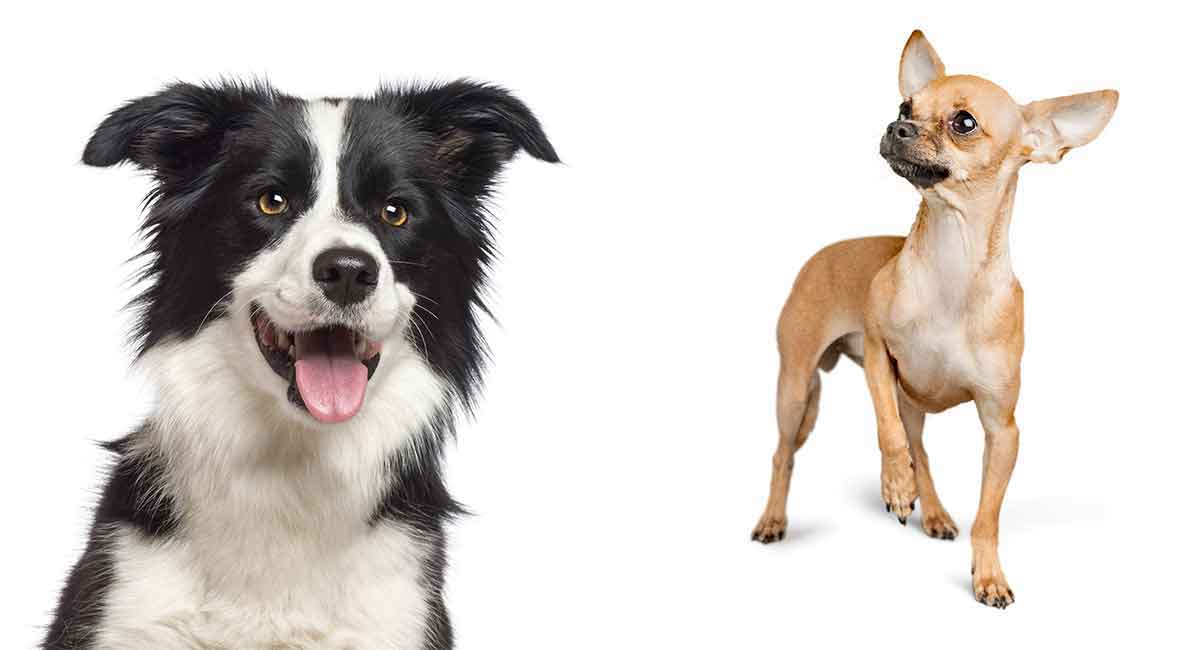 The Border Collie Chihuahua mix is an incredibly special breed that offers the best of both worlds - energy and intelligence from its Border Collie parent, and agility and size from its Chihuahua lineage.
They can range in size, anywhere from teeny tiny to relatively small, so if you're looking for a pet that has the potential to stay with you for longer than many other breeds, this mixed pup could be your lucky choice!
Just make sure to do some research beforehand; while they are highly energetic, they can often also be slightly skittish and require consistent training.
Border Collie Chihuahua Mix
Borderhuahua, Border Chigi, Collier Chider, Collie Chihuahua
black/white and brown/white
very active people, people who work from home
stubborn, loyal, energetic
The charming little Chihuahua dog has a long and interesting history. Originating over two thousand years ago, it is believed that this breed descended from the Techichi, a small-statured dog found in ancient Mexico.
Over the years, Chihuahuas rose in popularity and were eventually introduced to Europe and the UK. In 1904 their signature 'apple head' style was recognized by the American Kennel Club, while the smooth coat style was recognized soon after in 1952.
Ever since then they have remained one of America's most popular breeds, making appearances in everything from films to music videos and advertising campaigns, endearing themselves to people everywhere!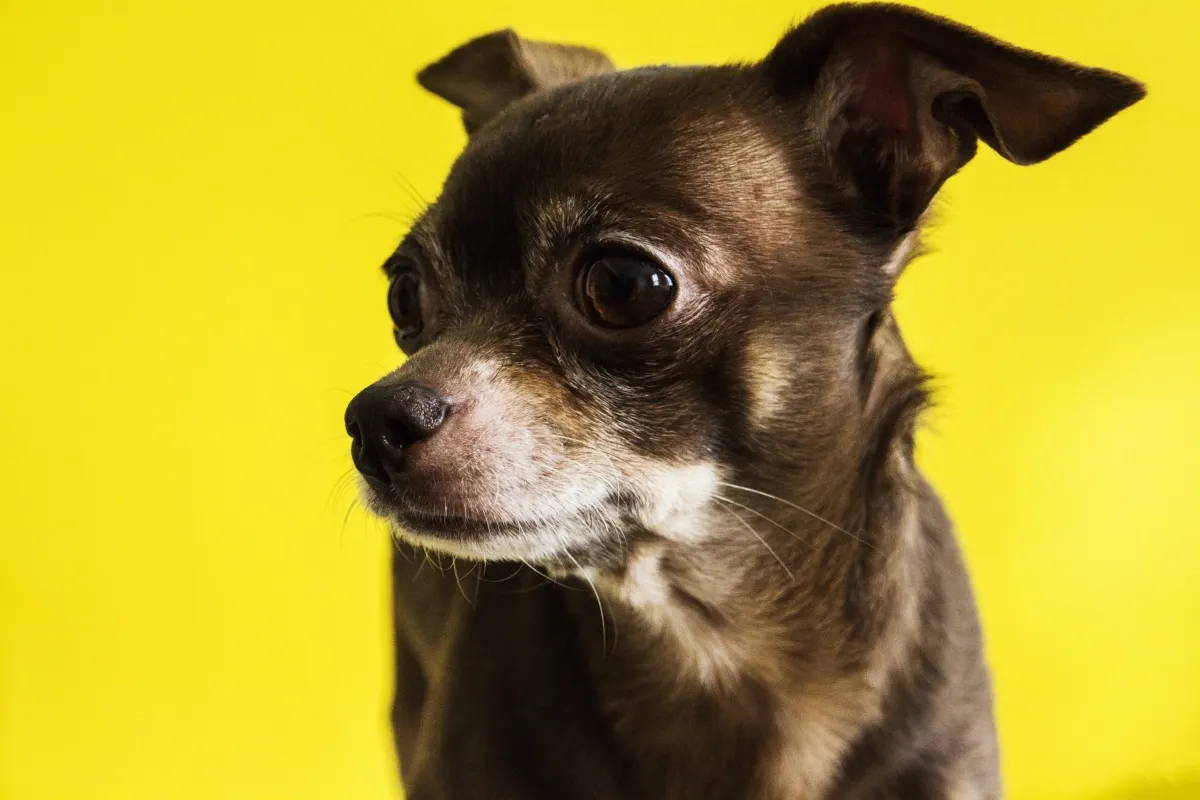 The Border Collie is an iconic breed that has been around since the 1800s. This lovable herding dog was first developed by farmers in Britain who needed a pooch that was agile and tireless to help them keep their flocks on the right track.
The breed has a fascinating history, as it had been bred over time with other herding dogs and sheepdogs to enhance specific traits, such as speed, intelligence, and endurance.
All of these qualities make this pup both invaluable to its owner as a worker as well as an adored companion, making it one of the most popular breeds in the world today.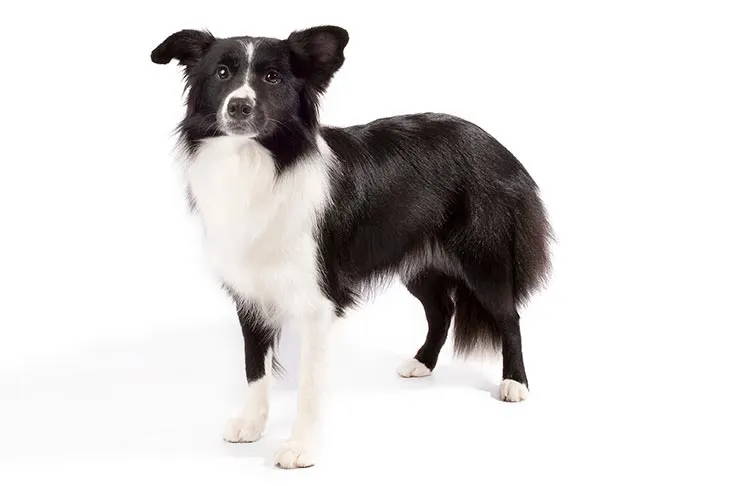 The Border Collie Chihuahua mix is becoming more and more popular these days. These dogs are adorable with their unique combination of the two breeds' traits - no two dogs are exactly alike!
They tend to be highly trainable, great at doing tricks, and are a ton of fun. The Bordhuahua is often the result of breeding between a female Border Collie and a male Chihuahua.
But it isn't unheard of to have a male Border Collie breed with a female Chi -- although this can cause some serious issues during the birthing process due to their size difference.
The Border Collie Chihuahua mix is not recognized by the A.K.C.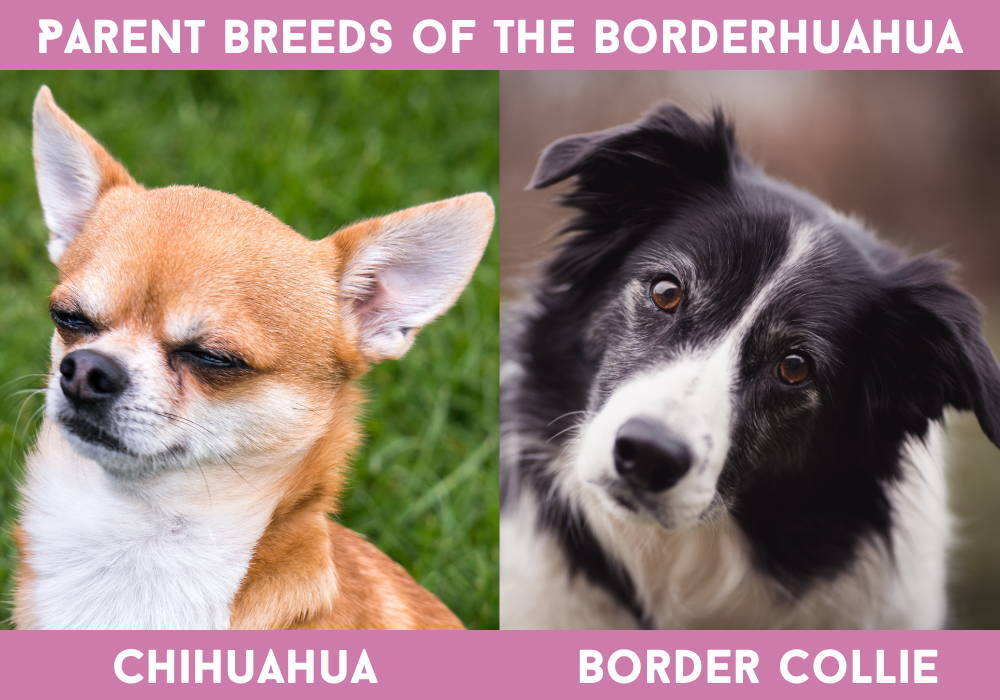 As they are a designer breed, the appearance of Chihuahua Border Collie mixes can differ greatly – ranging from looking a lot like a typical Border Collie to having more resemblance to an average Chihuahua.
The range of sizes they come in is truly impressive - depending on the parents they can weigh as little as 3 pounds or a hefty 45 pounds. It's not just their weight that varies; some have puny proportions whereas others reach a whopping 22 inches tall!
The Border Collie Chihuahua mix a small-to-medium-sized pooch with long and silky hair, almond-shaped eyes, tailored ears, and a glossy fur coat that can appear in all sorts of patterns and colors.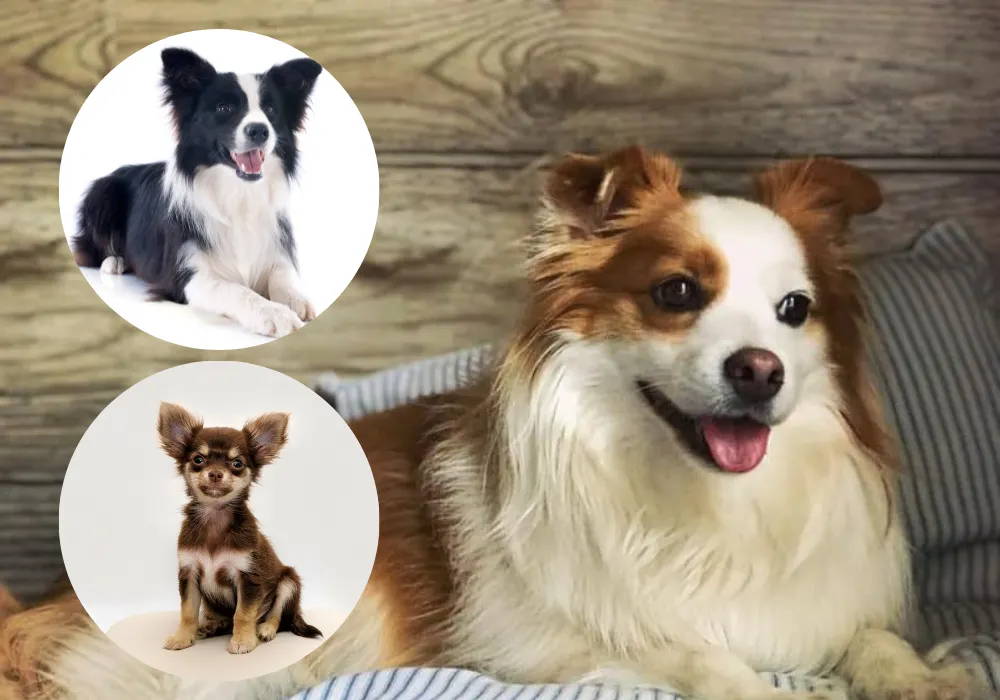 The Border Collie Chihuahua mix is the perfect combination of two loyal, intelligent, and sometimes stubborn parents.
They are willing to give you their unconditional love and attention, but be warned: they might have trouble coping with your absence.
But who can blame them? After all, these furry bundles of joy boast an impressive IQ that'll keep you on your toes! Caution should be exercised around kids, as this hybrid might exhibit extreme protectiveness or aggression.
Borderhuahua and other pets
Border Chis are well known for being highly intelligent and curious. These qualities tend to override their instinctive herding behavior, making them friendly and accepting of companionship from other pets.

While it ultimately depends on the individual pup, with proper socialization and training, border collies and their Chihuahua mix cousins can be enriching additions to any home full of furry family members.
The Border Collie Chihuahua mix is notorious for its heavy shedding.
They inherit this trait from their Border Collie parent, known to shed profusely, rather than their Chihuahua parent that sheds none to minimal. If you have a soft spot for fluffy dogs but don't have time for a hefty grooming routine, this pup may not be your best bet.
Chihuahua Border Collie mixes are not hypoallergenic.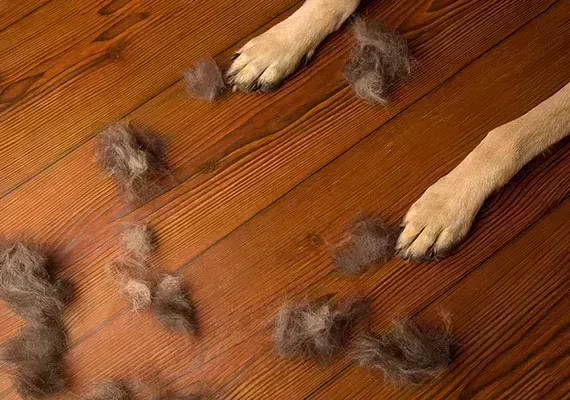 Chihuahua Border Collie mixes typically have a lifespan of between 10 and 20 years.
While these dogs may inherit some of their physical and behavioral traits from their parent breeds, they also inherit the same health issues.
Unfortunately, Border Collie Chihuahua mixes can suffer from a severe joint condition called patellar luxation. This occurs when the kneecap slips out of place and can cause intense pain and difficulty in standing or walking.
Treatment usually involves repairing the affected knee through surgery, although physical therapy is often used to avoid surgery when possible.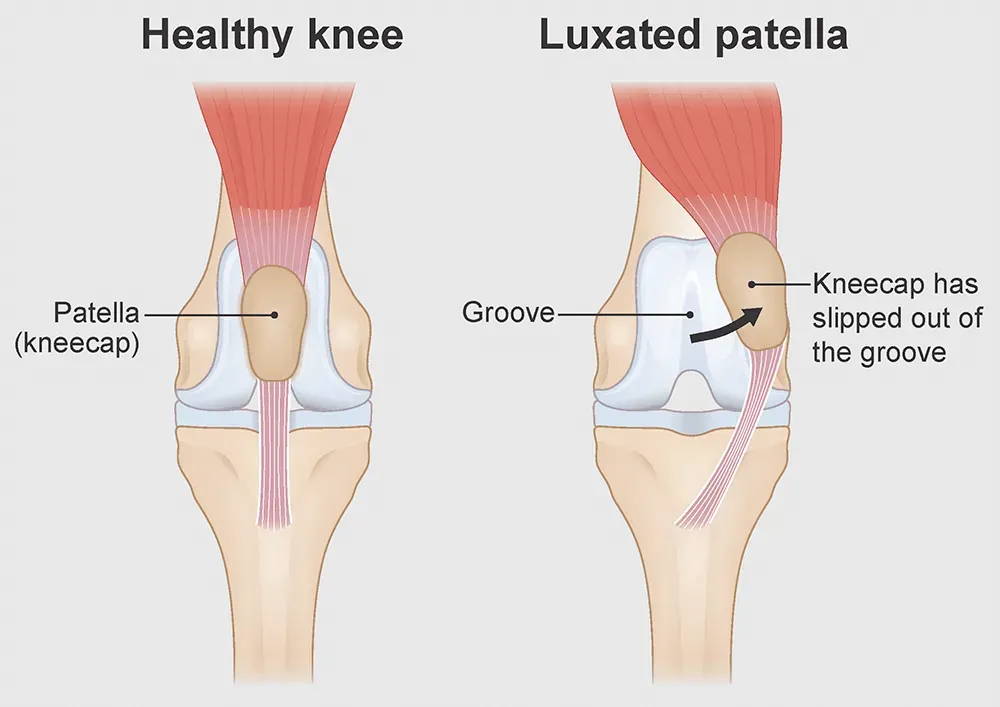 Hip dysplasia is a developing issue in which there is
an abnormal formation in the hip socket
resulting in
lameness and pain
in the hind legs and lower back.
This can all be avoided with proper diet management and exercise as well as regular vet visits to assess any developing problems.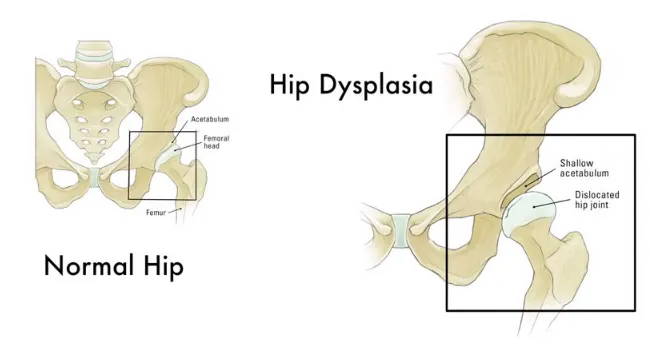 Progressive Retinal Atrophy
Border Collie Chihuahua mixes can be prone to progressive retinal atrophy (PRA). This eye disorder causes degeneration in the rods and cones of the retina, resulting in a gradual loss of sight.
Because PRA has no known cure, treatment is limited to simply controlling associated symptoms such as inflammation and tear production, but this may not be enough to keep your pup fully functional.
Fortunately, breeders are taking steps to reduce the risk of PRA by testing for it prior to mating - although there is still no guarantee that your pup will not suffer from it later in life.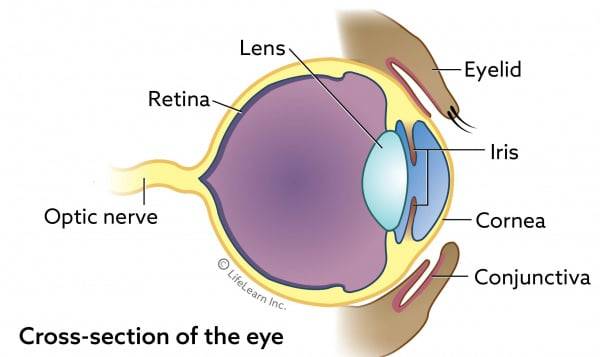 When caring for a Border Collie Chihuahua Mix, you must consider grooming, exercising, training, and feeding.
Taking care of a Border Collie Chihuahua Mix's coat can be overwhelming if you don't know where to start, but here are some basic tips to help keep their fur looking shiny and healthy. Brushing is essential for this hybrid breed as it has two distinct coats, which require different levels of attention and styles of care.
The bottom layer tends to be thick and long-haired due to the Collie side, while the top layer is finer and shorter from the Chihuahua side. Be sure to brush a couple of times weekly with a slicker brush and a de-shedding tool in order to reduce shedding.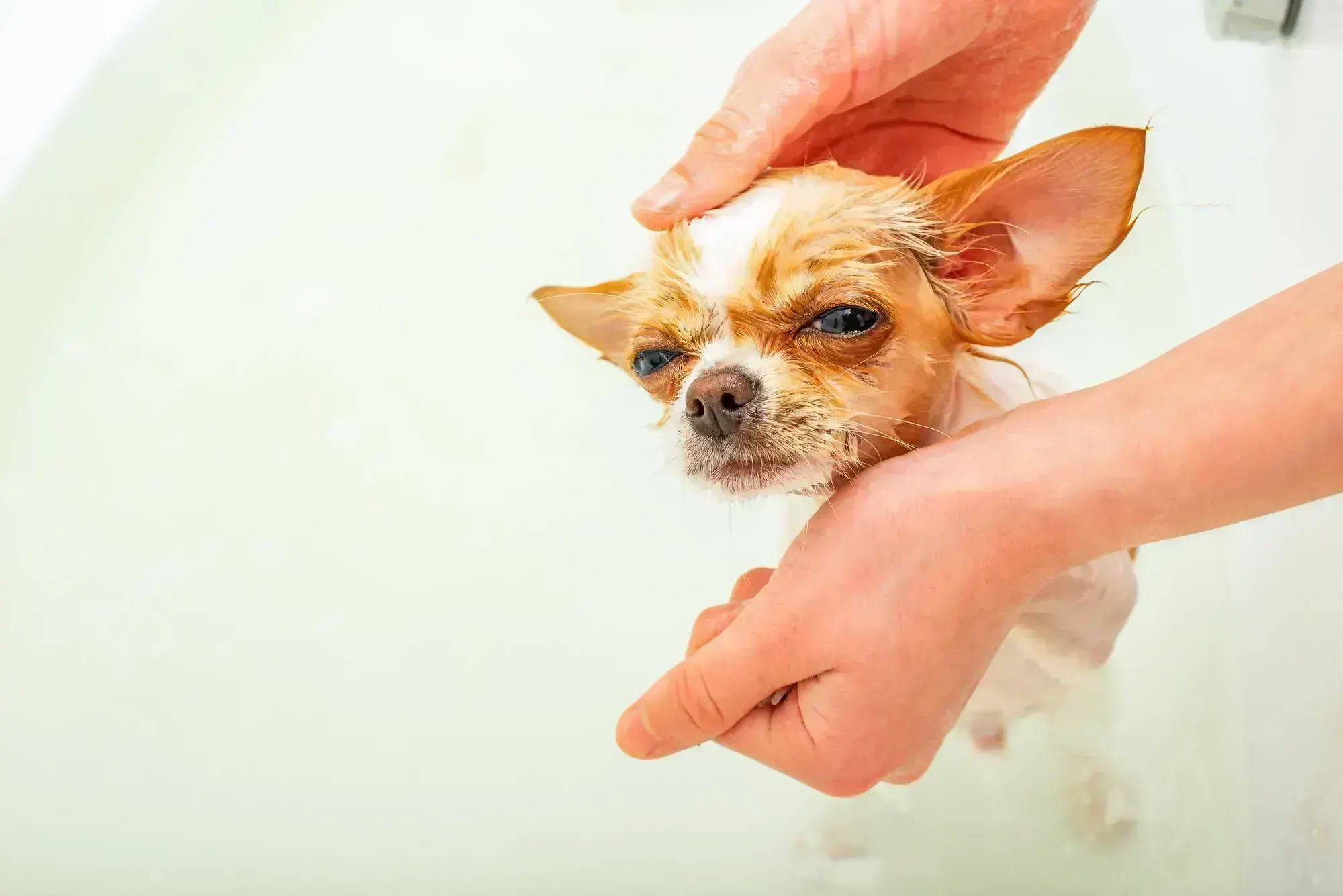 Border Collie Chihuahua mixes are known for their intelligence, so it's no surprise they take to most types of training really quickly.
However, because they often come in smaller sizes, potty training can be a bit tricky. To make sure you don't end up with complicated problems later on down the road, it's important to start early and assess their habits.
Additionally, crate training is essential and should definitely be one of your earlier projects as these pooches tend to get very attached to their owners and need to learn how to adjust when it comes time to spending time alone.
Feeding a Chihuahua Border Collie mix is an important part of caring for this unique pup. But how much? All pups are different, so it's difficult to provide exact amounts, but in general, experts recommend around ½ cup to 1 ¾ cup of high-quality dog food per day, split into two meals if possible.
This can be adjusted according to the age and lifestyle of your Border Collie Chihuahua mix; dogs who exercise or play more often or who seem to be extra active will likely require more food than the average pup.
A Chihuahua Border Collie mix may have some physical features in common - like four legs and a furry coat - but they face very different exercise needs.
Chihuahuas are considered to be a small breed, so their daily exercise requirements are modest - a 20-minute walk is usually sufficient.
In contrast, Border Collies thrive on more strenuous activity. This high-energy breed needs plenty of vigorous exercise (around an hour each day) to stay in tip-top condition.
If you think you're up for the challenge of owning a Chihuahua Border Collie mix, then make sure you set aside an hour each day for exercise.
Male vs Female Borderhuahua
Comparing male and female Border Collie Chihuahua Mixes can be difficult because most of their physical traits are the same. Both genders tend to have long ears, alert expressions, and soft, shiny coats.
However, one key difference between them is their size — males typically grow larger than their female counterparts.
Personality-wise, both males and females Chihuahua Border Collie mixes have gentle temperaments and are high-energy. Males may appear more dignified and aloof like the border collie parent while females can be quite independent but also show a lot of devotion like the Chihuahua parent.
Is it the Borderhuahua right for you?
Not great with small kids
Border Collie Chihuahua mixes are a unique breed that, unfortunately, are not well-suited for family homes with young children.
This is because of the Border Collie's natural instinct to herd. You see, this breed was originally bred to herd livestock, so their instinct won't go away just because they're living in a household.
Consequently, it's very common for these dogs to try to round up the children or nip at them; neither situations are ideal for the safety of your kids or pet!
A better choice for children would be a less "herding" oriented purebred like a Labrador Retriever — their calm and patient temperament makes them great family dogs.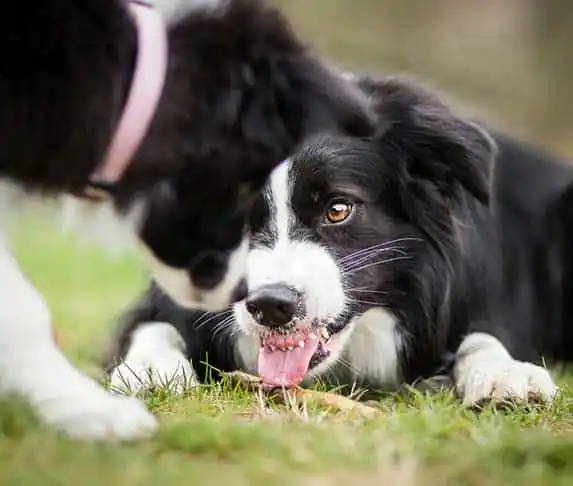 Great for apartment living
Border Collie Chihuahua mixes make great apartment dwellers, as they don't take a lot of space. These little cuties are happy to stay in small apartments if they receive an appropriate amount of exercise.
You want a dog that has a long lifespan

You want a highly trainable dog
You have young children at home

You don't want a high energy dog

You don't want a dog that sheds a lot
What is a Border Collie Chihuahua Mix called?
There is no official name for this unique type of dog, but many people refer to them as Bordhuahua or Borderhuahua mixes. Other names that have been used include Chihuabrador, Chi-Collie, and Collipoo.
What does a Border Collie Chihuahua Mix look like?
Border Collie Chihuahua mixes can have a wide range of physical traits, but in general, they are small to medium-sized dogs with floppy ears, short fur that may be either straight or wavy, and large eyes. They can come in many different colors including black, brown, white, tan, cream, and brindle.
How long do Border Collie Chihuahua Mixes live?
Border Collie Chihuahua Mixes typically live around 10-20 years.