Bichon Frise Chihuahua Mix (Chichon) Breed information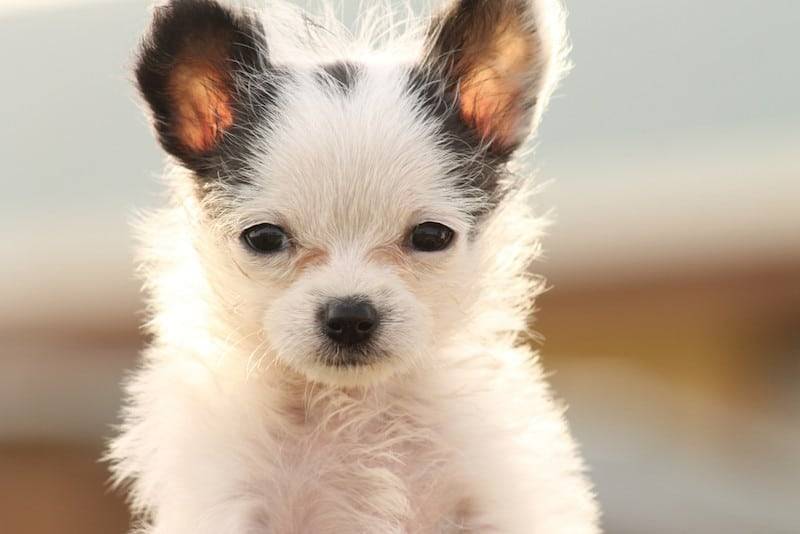 The Bichon Frise Chihuahua mix is a lovable and loyal pup that can bring joy to any household. With the spunky nature of the Chihuahua and the enthusiasm of the Bichon, this popular Chihuahua mix will always keep you on your toes.
Not only are they outgoing and friendly, but they are also quite clever too! Whether you want to take them on long walks or snuggle up on the couch, these pint-sized pooches make great companions that will love to be with their family all the time.
Bichon Frise Chihuahua Mix
white, black, tan, cream, gold, grey, brown
families with older children, first-time dog owners
playful, affectionate, territorial, clingy, devoted, yappy
The Chihuaha is an intriguing dog with a unique history. Believed to have originated in Mexico, these pint-sized pooches boast some of the biggest personalities around.
They are intelligent, loyal, and quite courageous too—not to mention utterly adorable! The Chihuahua's small stature often makes them easy to overlook; however, they can be strong-willed and surprisingly spunky at times.
Be it protecting their family or simply cuddling up for a nap, these loyal canine companions will gladly make themselves at home wherever you happen to be.
The Bichon Frise is a small and cheerful dog breed with a lovable teddy-bear-like look. Originating from the Mediterranean, these sociable and alert little pups can make for great companions.
The Bichon Frise is known for its intelligence, brisk activity level, and willingness to learn. Their double coat comes in white and also has accents of apricot, grey, buff, and cream.
Bichons have been known to form strong bonds with their owners and can make loyal lifelong pals - even for first-time dog owners!

There's something really special about the Bichon Frise Chihuahua mix that makes it so appealing: the Chi Chon is much sturdier and less fragile than a purebred Chihuahua.
The Bichon provides a slender but solid frame and hardy coat which make him great for dog owners who love the small size of the Chihuahua but want a stunner with some extra durability thrown in.
The Bichon Frise Chihuahua mix is not recognized by the A.K.C.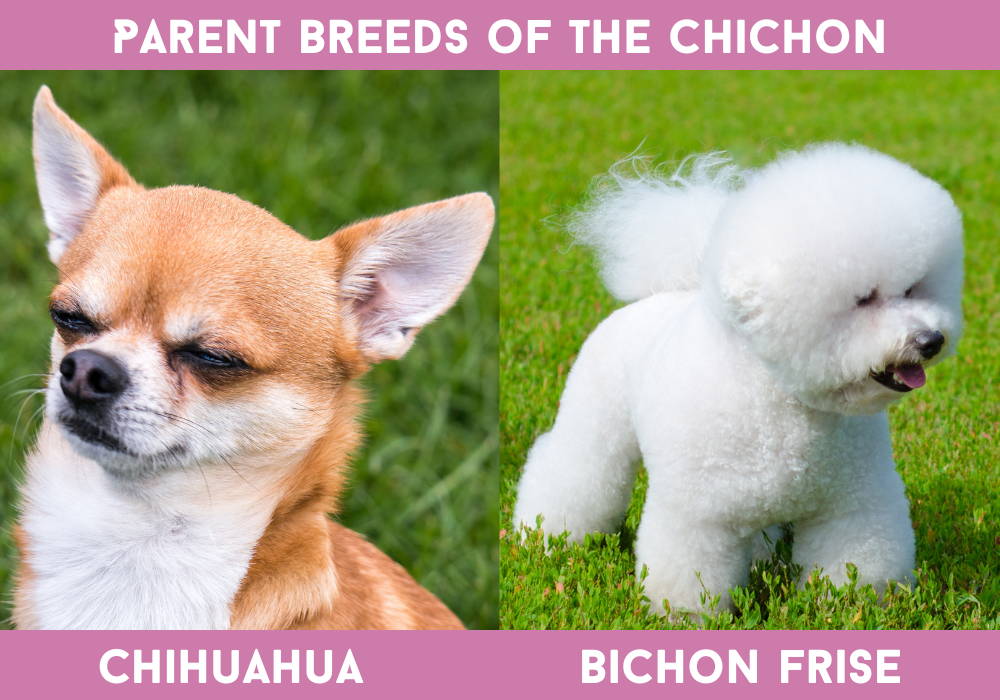 The Chihuahua Bichon Frise mix gets its small, lightweight size from the Chihuahua, coupled with a pinch of extra bulkiness from the Bichon Frise.
They usually have the long, white-fleeced coat of a Bichon Frise and the dainty frame of a Chihuahua. The ears are usually always long and large like a standard Bichon Frise, while their eyes tend to be big and expressive. Some of them might even have the signature "apple head" that the Chihuahuas are known for!
When full-grown, Chi Chon dogs usually range between 8 to 10 inches tall and weigh in at 4 to 10 pounds.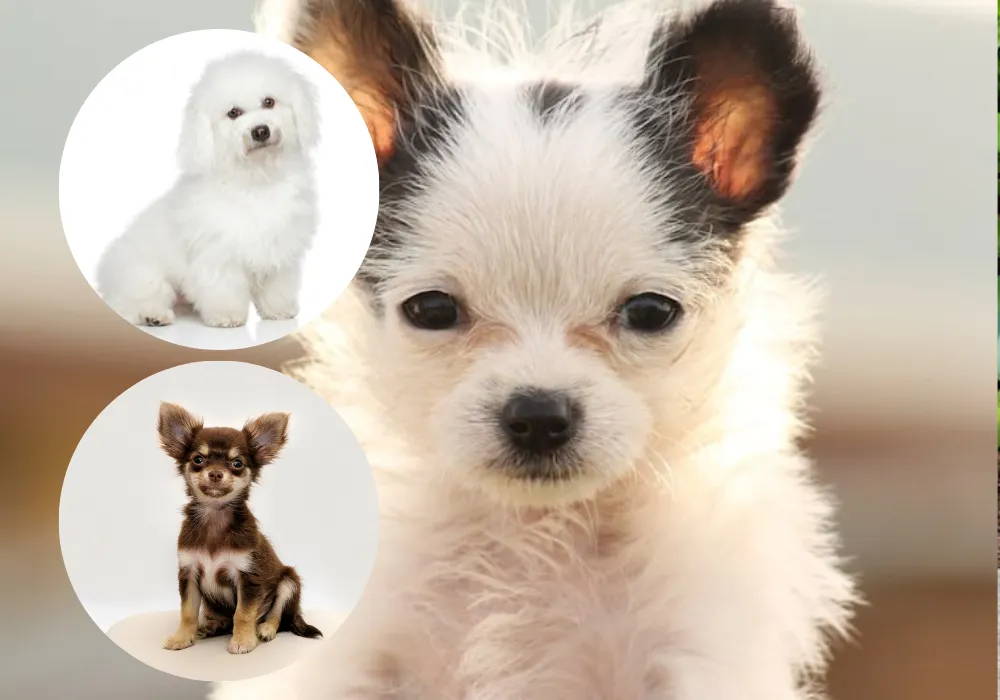 If you're looking for a loving, intuitive companion that can remain devoted to your family while also demonstrating tendencies of an independent spirit, a Bichon Frise Chihuahua mix is probably the pup for you.
The Chichon will bring together the best of both breeds-the sweet and bubbly personality of the Bichon, perhaps softened by some anxiety from the Chihuahua within them.
When it comes to personality, these little dogs have the signature determination and vivacity that is typical of both parent breeds so there's rarely a dull moment!
The Bichon Frise doesn't have the inclination to be aggressive and has a low prey drive, so he will not be as likely to chase other small animals.
Especially in the puppy stage, it's important that the Chi Chon is socialized around other pets, such as cats and dogs, so they can learn how to live in harmony; while they may never get along like best friends, they can certainly exist together with minimal conflict.
For this breed, however, avoiding smaller animals is probably your best bet since a young Chi Chon might see them as potential prey instead of potential roommates!
If you're looking for a fur friend that won't leave you needing to break out the vacuum every day or two, the Bichon Frise Chihuahua mix is an excellent choice.
This low-shedding pup has a soft and fluffy coat that may look like high maintenance, but it's not!
The only upkeep required is brushing your pup once a week to keep it neat and tidy. That means more time playing with your new cuddle buddy and less time on cleaning duty - definitely a win-win!
Bichon Frise Chihuahua mixes are not hypoallergenic.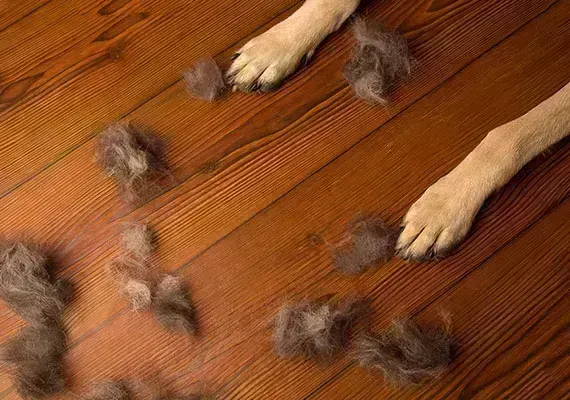 Bichon Frise Chihuahua Mixes typically have a lifespan of between 12 and 15 years.
While Bichon Frise Chihuahua mixes may inherit some of their physical and behavioral traits from their parent breeds, they also inherit the same health issues.
This condition occurs when the kneecaps of the dog slip out of place or become dislocated due to a variety of causes - usually, it's genetic in nature. It can cause chronic pain and limping if not treated immediately.
Luckily, there are several steps that owners can take to reduce their Chichon's risk of developing this condition, such as monitoring their weight and maintaining proper nutrition.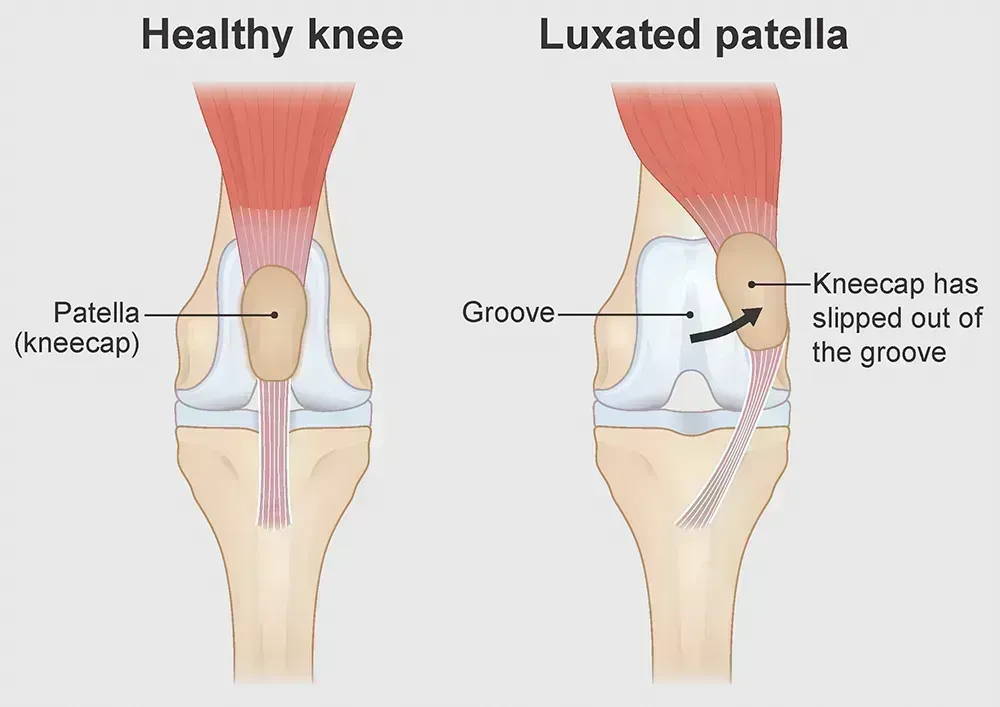 Chihuahua Bichon Frise Mixes often face an unfortunate health condition in the form of canine hip dysplasia. This disease
affects their hip joints
, making them
less stable
and resulting in a range of symptoms including
difficulty walking properly or climbing stairs.
As with any hereditary condition, it's best for potential owners of Chihuahua Bichon hybrid pups to be aware of the risks involved so that they can make an informed choice about whether this breed is right for them and their family.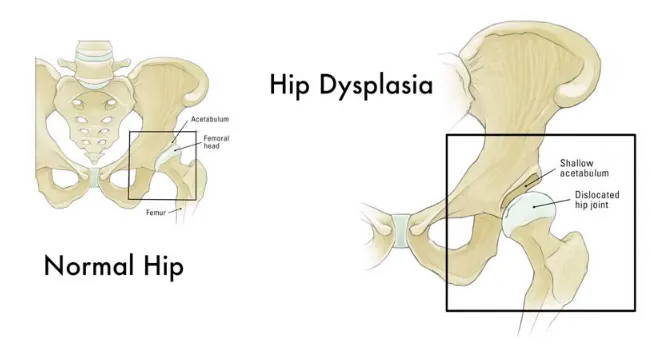 Unfortunately, Chihuahua Bichon Frise mixes often suffer from a serious health condition: collapsed trachea. Because of their naturally small size, the windpipe of Chichon dogs can become easily weakened and flattened, which then leads to difficulty breathing and other complications.
To prevent this from happening, it's important to ensure your pup has regular check-ups and is not overexerted.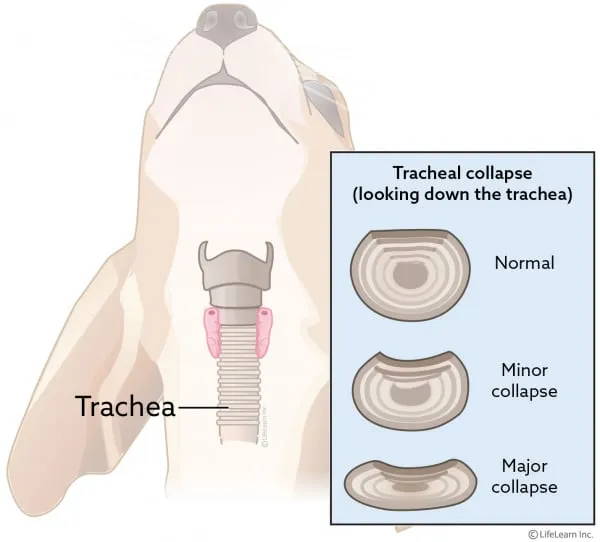 When caring for a Bichon Frise Chihuahua Mix dog, you must consider grooming, exercising, training, and feeding.
Taking care of a Chihuahua Bichon Frise mix's coat is not difficult but it does require dedication and a bit of know-how.
Firstly, ensure regular brushing and combing to avoid mats in the coat. Particular attention should be paid to the areas around their legs and behind their ears, as this is where tangles are most likely to occur.
Secondly, groom the coat two or three times per year with a professional groomer to remove any dead hair and promote healthy new hair growth.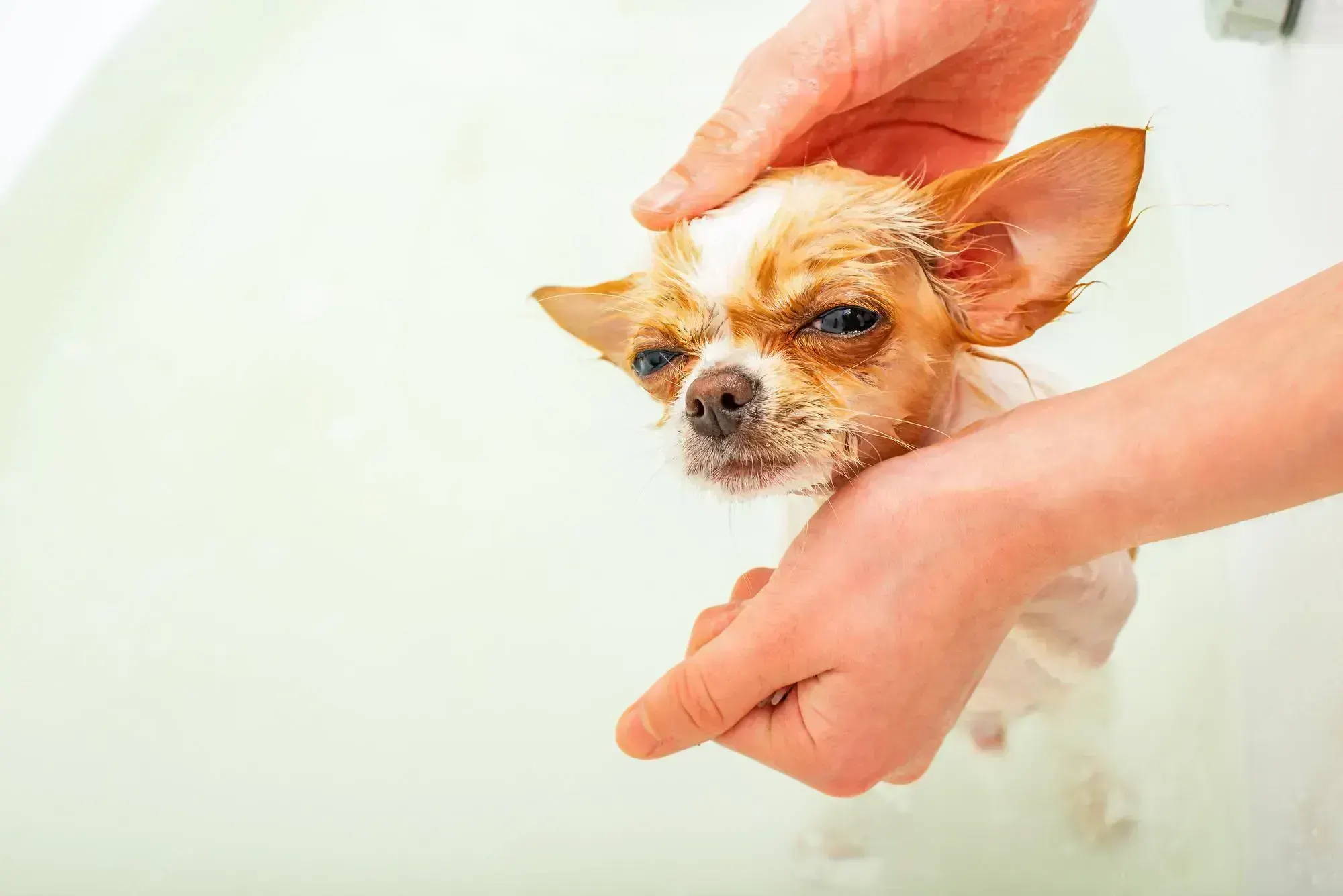 The Bichon Frise Chihuahua mix is very sensitive, so keep in mind that tough reprimands are ineffective and can harm the dog's mental well-being.
You can use positive reinforcement to make sure they understand what pleases or displeases you. It also needs lots of physical and mental stimulation if it's to be a happy pup.
Take it for regular walks and play with it outside; the more time you give your Chichon dog the more content he will be. Additionally, this breed loves their owners, which often manifests through their tendency to follow you around and stay by your side all day.
The Chihuahua Bichon Frise mix is known to have a voracious appetite, so it's important to ensure your pup is receiving enough nutrition without overfeeding them.
Providing balanced meals with nutrient-rich ingredients like lean meats, complex carbohydrates, fruits, and vegetables is key in keeping your pup healthy and happy - kibble as well as canned food can also work.
The Chihuahua and the Bichon Frisé have similar energy levels: both are active dogs who love to have fun and explore.
That means if you live in an apartment, you should plan for frequent walks for your pup. If you make sure your Chi Chon is well socialized at a young age, he'll be very comfortable and happy romping around the doggie park with his furry friends.
Both breeds also thrive off of regular playtime - they may never tire! Luckily, these smaller-sized dogs don't require a daunting amount of outdoor exercise, so spending a few hours outside each day will keep your Chi Chon feeling content while fulfilling their need to explore.
Although it may come down to personal preference, there are some differences between the two genders that are worth considering.
Female Chihuahua Bichon Frise mixes tend to showcase more independence and need fewer daily walks and playtime than their male counterparts. In contrast, male Chichons tend to be more protective of their owners and less vocal compared to females.
On the other hand, females can sometimes have less receptive temperaments with new people and may require more consistent training. At the end of the day, there is no right or wrong answer when choosing gender.
Is it the Chichon right for you?
Not great with small kids
With its soft coat and extra-cuddly nature, the Bichon Frise Chihuahua mix is an obvious contender for the perfect family pet.
The Chi Chon is always up for a game of fetch or tug-of-war; plus, it has enough affection to go around to please everyone in the household!
But it's important to remember that these little pups are also easily excited, scared, or uncertain - and they may give nips to show their discomfort if pushed too far.
That's why it's best to keep Chi Chons away from small children unless an adult is present.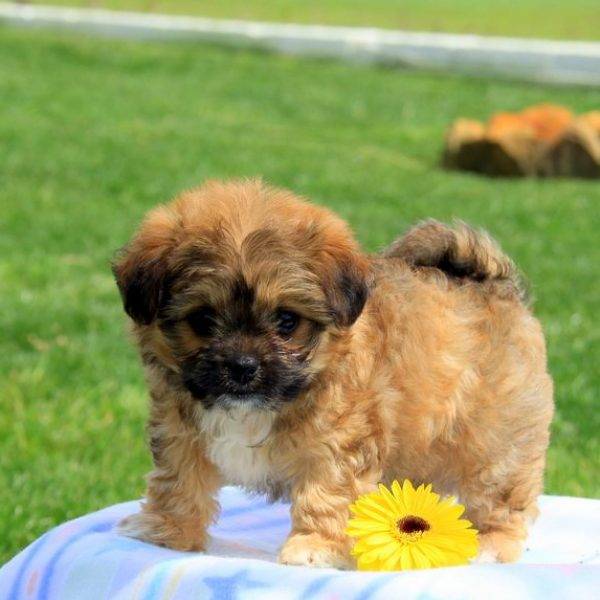 Great for first-time dog owners
The Chihuahua Bichon Frise mix is an ideal choice for aspiring pet parents looking to get their foot in the door of pet ownership.
Hardy and adaptable, this small-sized dog can not only keep up with both busy city living as well as leisurely life in the country - they can adjust to whatever environment you provide!
They're also low-maintenance when it comes to grooming, requiring only a brush every so often. If your heart is set on housing a pup but you are worried about having enough space - either room size-wise or energy needed to take care of them - then the Chihuahua Bichon Frise may fit the bill perfectly!
You are a first-time dog owner

You want a low maintenance dog
You don't want a needy dog

You have litttle children


You have a very active lifestyle
What is a Chihuahua Bichon Frise Mix called?
The Chihuahua Bichon Frise Mix is also known as a Chi-Chon.
What does a Chihuahua Bichon Frise Mix look like?
The Chi-Chon is a small, stocky pup with an adorable mix of both Bichon and Chihuahua features. Its body will be short and sturdy like that of the Bichon Frise, but its head should resemble that of a Chihuahua with almond-shaped eyes and large ears.
How long do Chihuahua Bichon Frise Mixes live?
The average lifespan of a Chihuahua Bichon Frise mix is roughly 12-15 years. However, this can be increased with proper nutrition and exercise.