Basenji Chihuahua Mix (Chisenji) Breed information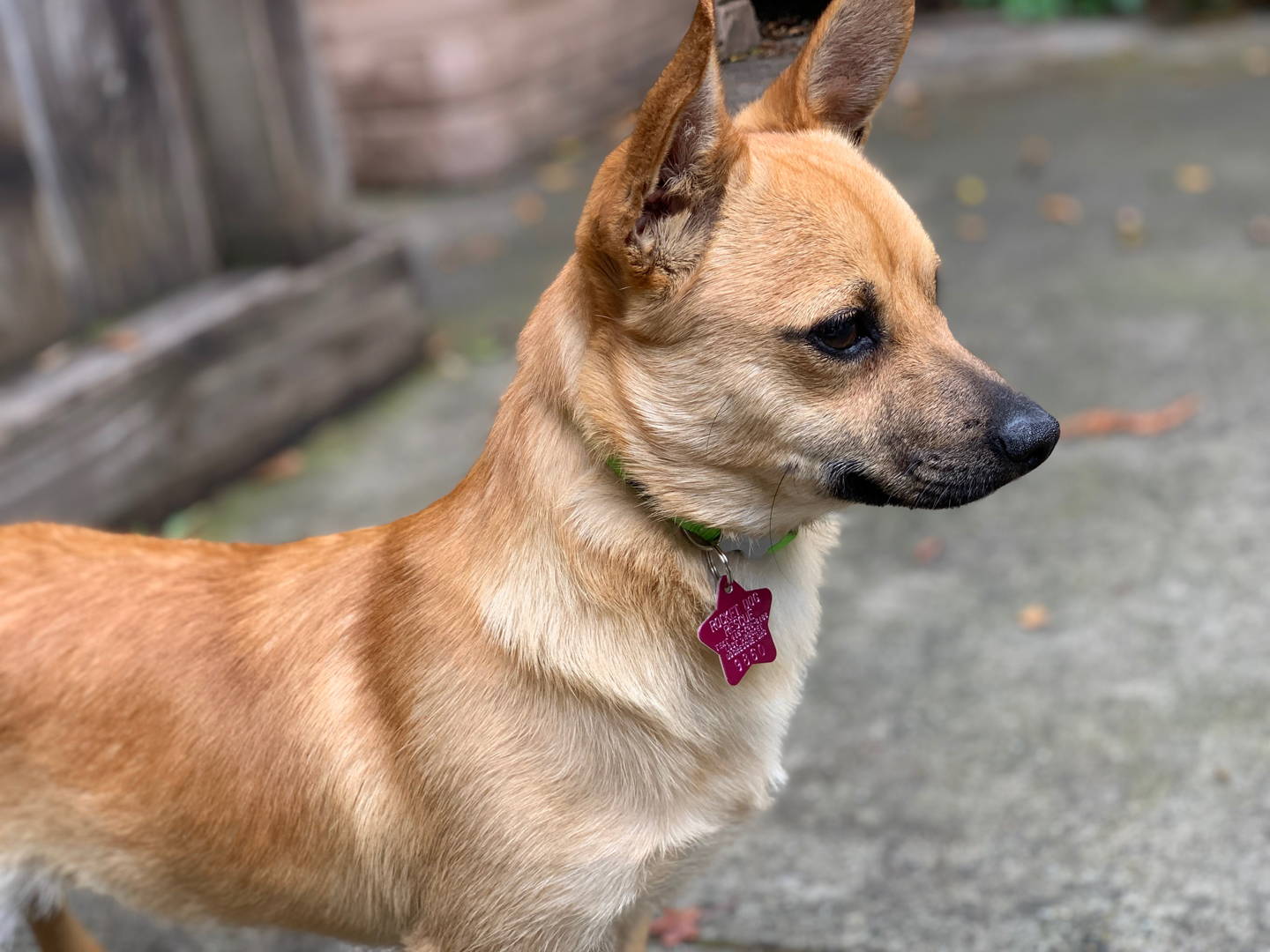 The much-beloved Basenji Chihuahua mix, also known as the Chisenji, is an exciting canine. This Chihuahua hybrid is created when a purebred Chihuahua and a purebred Basenji are bred together, resulting in a pup that is generally about half the size of a full-blooded Basenji but with all of their personality intact!
Chisenjies usually pack a big punch in terms of liveliness and alertness, making them an ideal pet for someone looking for an entertaining companion. Be warned though – they are territorial and have seemingly endless energy levels, so make sure you're ready to give them lots of training and exercise!
active people with older children
clingy, energetic, territorial, loving
The cute Chihuahua is perhaps one of the most beloved small dog breeds across the world today. Although their exact origins are unknown, experts believe that these tiny canines may have descended from a small type of dog native to Mexico believed to be called the Techichi.
Interestingly, artifacts of this breed were found buried alongside humans as far back as 100 BC, indicating some sort of connection between man and canine existed since ancient times.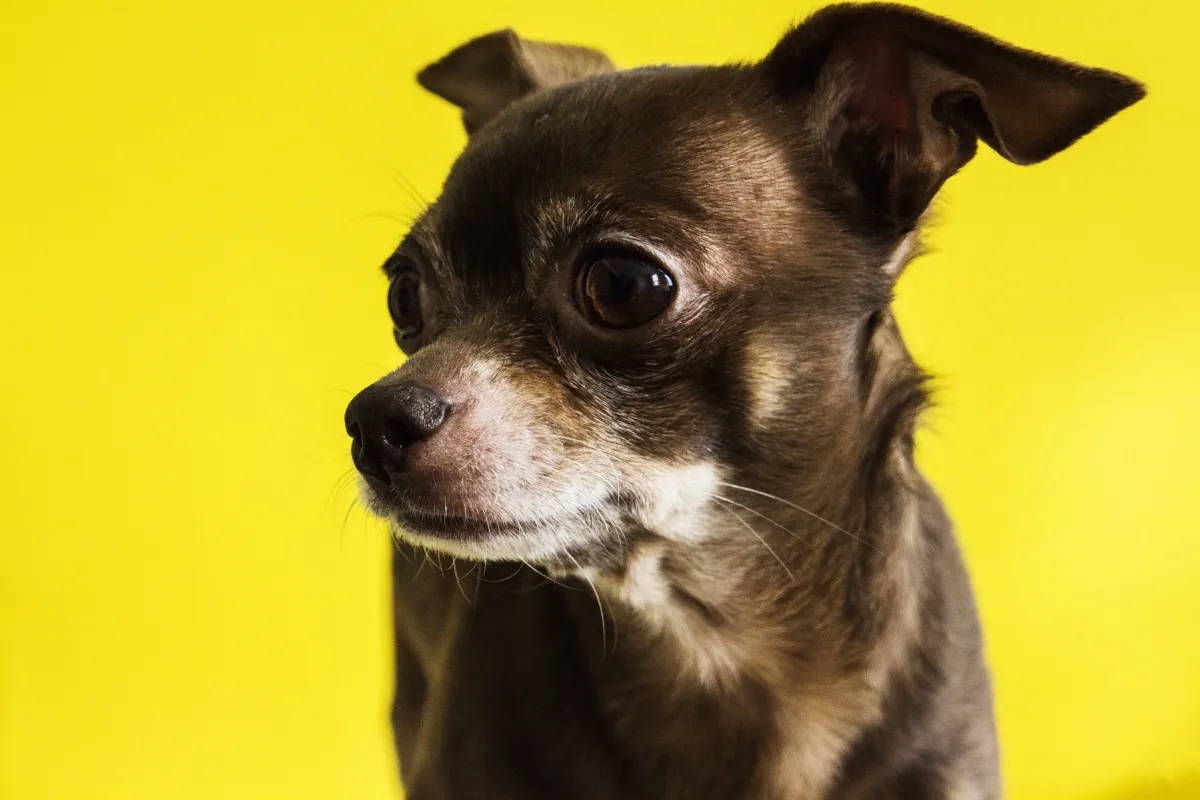 The Basenji dog breed can be traced all the way back to ancient Egypt, where they were first spotted in pictures of hunting scenes. These dogs have adapted to the harsh African heat and have been trained as hunters and watchdogs over centuries.
They are small but agile with short coats that help them cope with the sweltering temperatures. Originating in Central Africa, they spread southward to Zimbabwe and Zambia, picked up by traders who took advantage of their loyalty and obedience.
The Basenji-Chihuahua mix has only been around since the 1990s. While its exact origin in the United States is unknown, it's believed to have been born out of someone wanting a pup that brought together characteristics of both breeds: quietness and loyalty from the Basenji as well as sassiness and protectiveness from the Chihuahua.
The Basenji Chihuahua mix is not recognized by the A.K.C.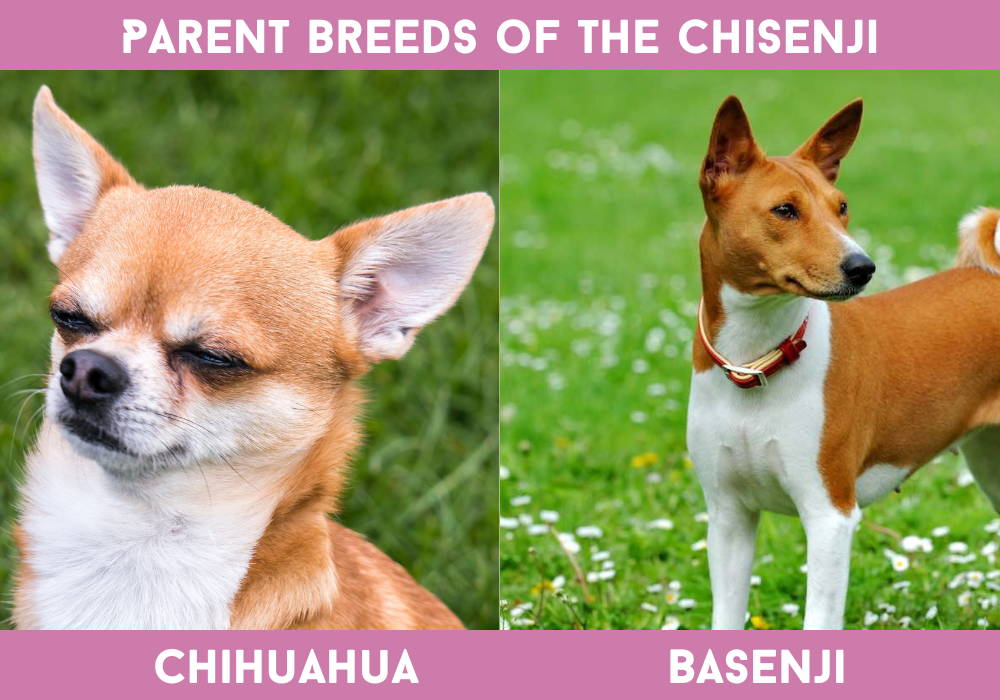 The Chihuahua Basenji mix often inherits most of its physical features from the Chihuahua parent, the Chihuahua being among the tiniest dog breeds around. This little bundle of energy often takes on an appearance similar to that of a Chihuahua but with longer legs, a sharper nose and tail, and shorter fur thanks to the Basenji gene. These pups usually remain small in size, averaging about 5 – 15 pounds.
Growing to only 12 to 15 inches at the shoulder, Chihuahua Basenji mixes definitely are small-sized dogs.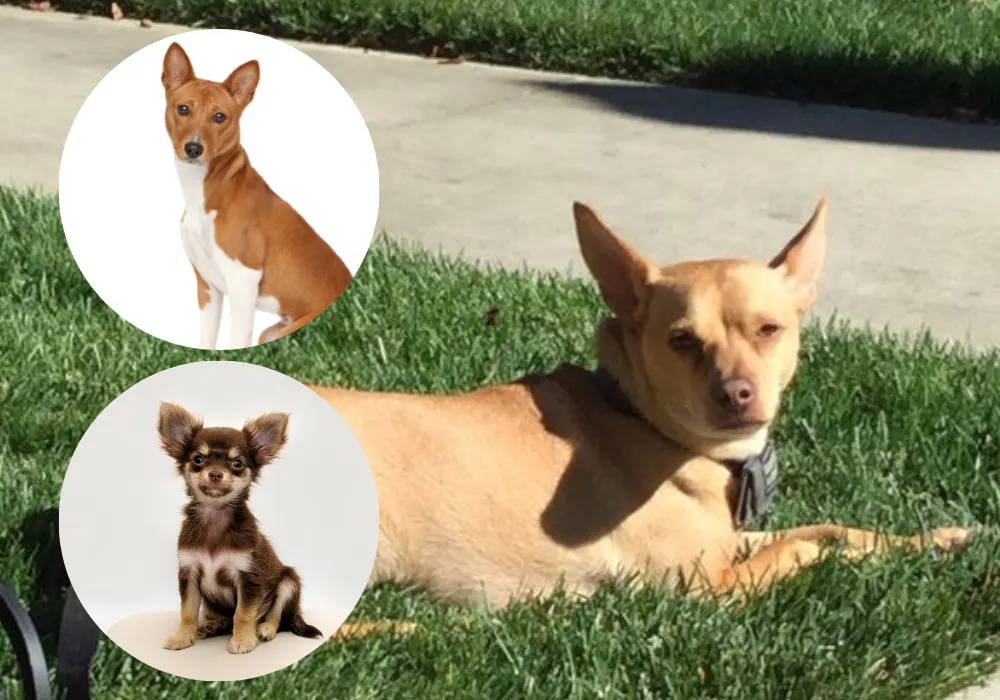 The Chihuahua Basenji Mix is known for being a lively and playful pooch who loves to be around its family, but it can also be rather clingy. These independent-minded pups are great to have in your family if you're looking for a loyal companion, although they can be a bit of a handful.
You'll need to keep an eye on them when they're interacting with small children or other dogs as there have been instances of Chihuahua Basenji mixes becoming aggressive and even resorting to biting.

If you're thinking about getting a Basenji Chihuahua mix as a pet, be warned: Chisenjis can have quite an independent streak. They need tons of attention and love, but may not get along so well with other pets in the household.
This isn't because they're mean-spirited, but rather because they don't like feeling crowded or ignored. Though they can make incredible companions, it's best to prepare for having to give them one-on-one sessions if you plan on having other furry friends around too.
Basenjis are known for their short hair and lack of shedding, so combine them with the long coat of a Chihuahua and it can become complicated.
To answer the question though, yes, Chisenjis do shed; but they're not quite as bad as some other breeds. If you want to minimize the amount of shedding by your four-legged friend, regular brushing is recommended. This will help keep his coat healthy, while also getting rid of any excess fur.
Chihuahua Basenji mixes are not hypoallergenic.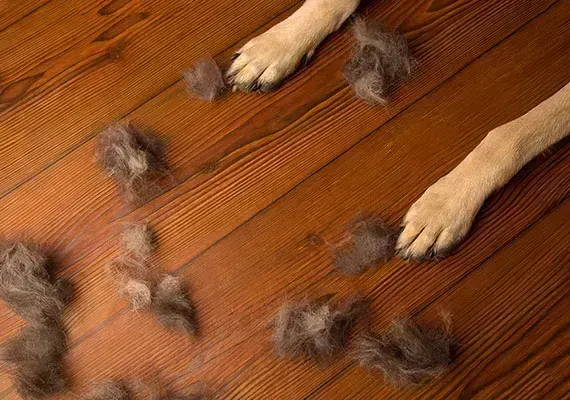 Chihuahua Basenji Mixes typically have a lifespan of between 13 and 16 years.
While Chisenjis may inherit some of their physical and behavioral traits from their parent breeds, they also inherit the same health issues.
Basenji Chihuahua mixes often suffer from a painful and uncomfortable medical condition, patellar luxation. This happens when the kneecap slides out of its normal position and causes lameness in an affected limb.
Though most cases of this can be treated with physical therapy or surgery, these treatments come at a hefty price that many owners might not be able to afford.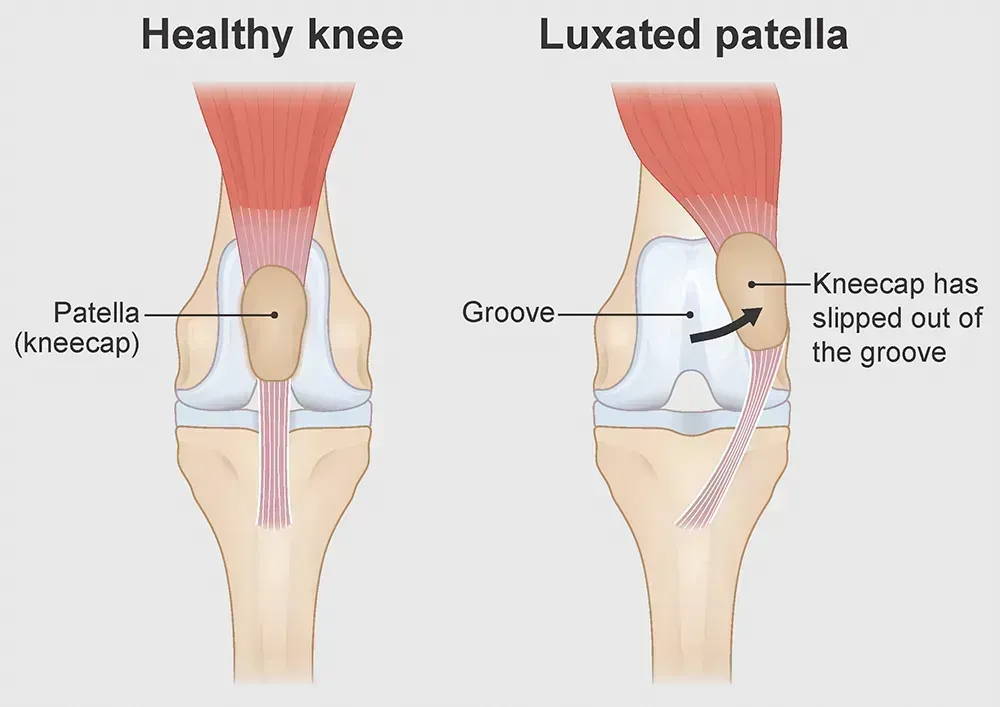 This genetic disorder involves an
abnormal formation of the hip socket
, causing
crippling pain and discomfort
to those affected. It can even cause
long-term lameness or arthritis
if left untreated- so prospective owners of the Basenji Chihuahua mix should always know the signs of hip dysplasia and keep an eye out for them.
Luckily, there are both surgical and non-surgical treatments available for this condition - if caught early enough it can be dealt with swiftly to ensure the Chisenji has a happy physically-active life!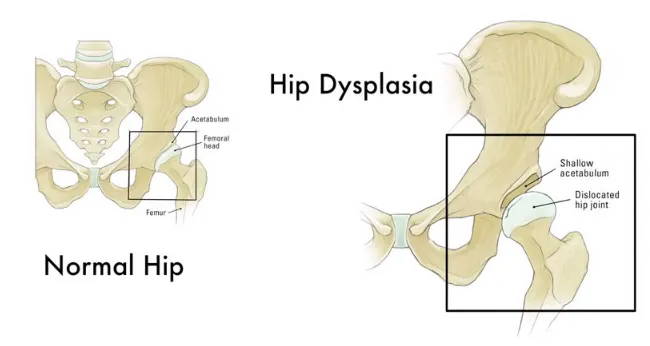 Many Basenji Chihuahua mixes suffer from a hereditary condition known as Fanconi Syndrome. This severe kidney disease causes the loss of vital nutrients and electrolytes which can lead to excessive drinking, urination, and general weakness.
Often, the signs of Fanconi Syndrome are difficult to spot as they may appear similar to other health conditions including allergies and hormonal imbalances.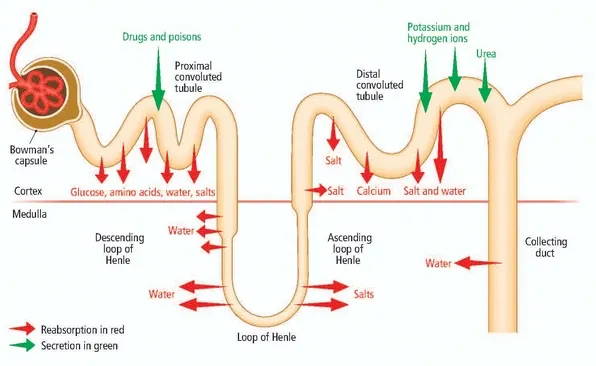 When caring for a Basenji Chihuahua Mix, you must consider grooming, exercising, training, and feeding.
Taking care of a Basenji Chihuahua mix's coat requires a combination of daily brushing, infrequent baths, and regular trips to the groomer.
These steps will help your Chisenji look great while also preventing uncomfortable tangles and potentially painful matting. Daily brushing helps to remove loose hair while also encouraging new hair growth and distribution.
For a deeper clean, frequent baths keep their coats healthy and comfortable. However, be sure that the shampoo used is specifically designed for dogs as products meant for humans can irritate their skin.
And finally, regular trips to the groomer can ensure that your Chihuahua Basenji mix maintains its unique style – plus it prevents those pesky knots from taking hold!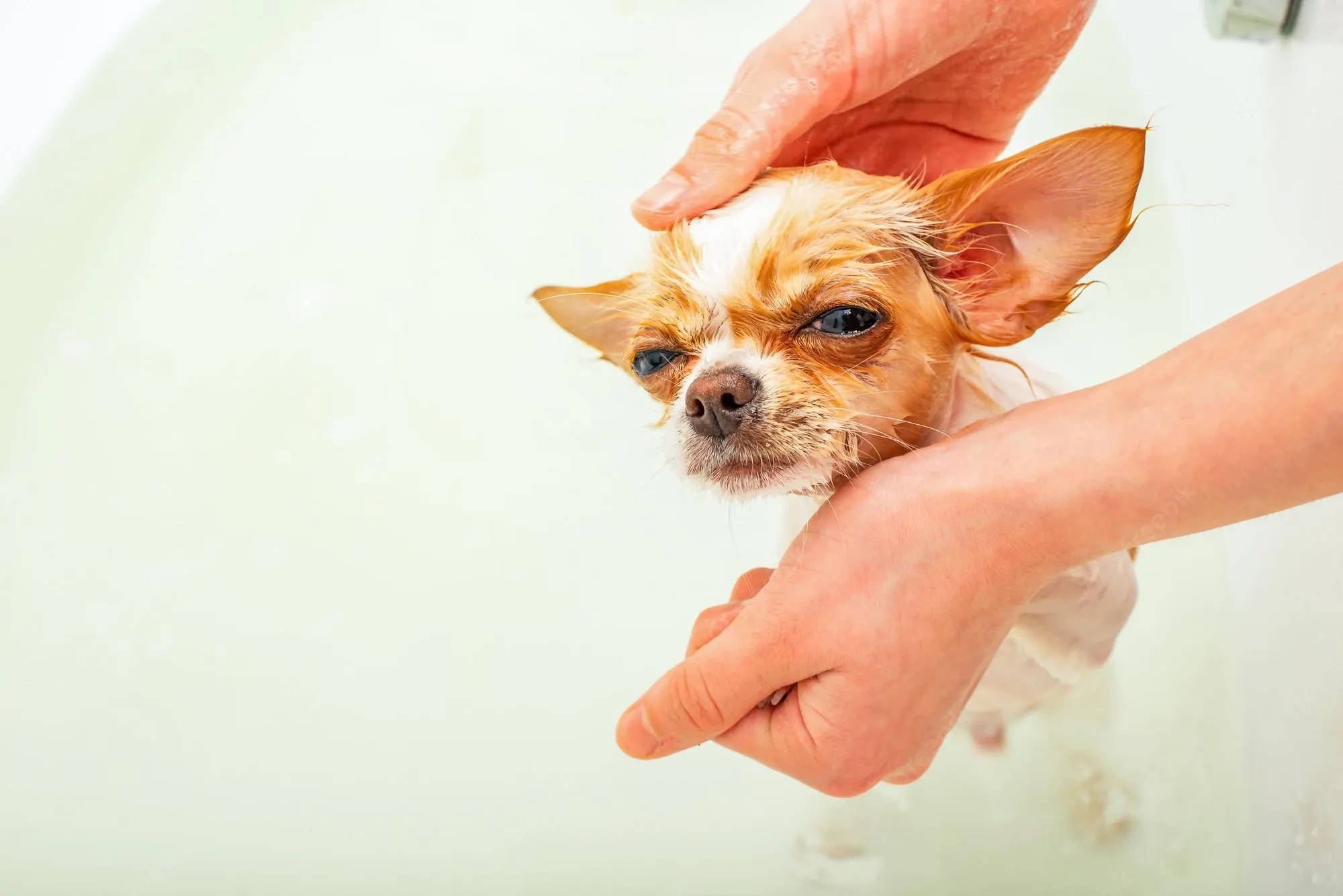 Training a Chihuahua Basenji mix dog can be a bit of a challenge, but it's certainly worth the effort!
The Basenji parent breed is usually very energetic and needs plenty of regular exercise, while the Chihuahua parent breed is known for being fiercely loyal and having an independent streak.
When training this type of hybrid, patience is key. As with any other dog, it's important to be consistent and provide plenty of positive reinforcement during the process. To optimize the chances of success, you should break your lessons into small chunks rather than overwhelm your pup with too much all at once.
You could start by teaching basic sit-stay-come commands and then move on to more advanced lessons like housebreaking and recall exercises.
Feeding a Chihuahua Basenji mix dog starts with finding the right balance of protein, fat, and carbohydrates that is appropriate for its size.
Look for high-quality dog food designed specifically for small breeds and/or an active mix breed like your Chisenji. You may have to experiment with different brands until you find the one that suits your Chihuahua Basenji mix best.
Just stay mindful to not overdo it, as Chisenjis can put on weight quickly which can lead to health complications in their later years.
Chances are, your Chihuahua Basenji mix will require some serious exercise!
These little dogs are full of life and need to burn that energy. A minimum of thirty minutes per day should be dedicated to helping them get the workout they need, although don't be surprised if they're asking for four or more walks each day!
If a Chihuahua Basenji mix doesn't have enough exercise to blow off steam, they may become restless or anxious, often leading to misbehaving.
In terms of gender, it's interesting to note that male and female Chihuahua Basenji mixes can look very different from each other. Male Chihuahua Basenjis tend to be larger, more independent, and may initially appear quite intimidating.
Females Chisenjis are smaller than males and tend to be more affectionate, gentle, and loyal. As an all-around great companion for any family, regardless of the gender of your pet Chihuahua Basenji Mix, you're sure to love them!
Is it the Chisenji right for you?
Not great with small kids
Basenji Chihuahua Mixes make awesome family pets, but unfortunately, they don't mix well with young children.
Because both the Basenji and Chihuahua breeds are naturally protective and high-energy, it can be hard for them to manage their behavior around kids without proper training.
As these hybrids have inherited temperaments from both parent dogs, they can be mistrusting of strangers and very territorial over their possessions.
This can be a recipe for disaster when mixed with small children who may not yet understand boundaries when it comes to other living creatures.
They like being the only dog
As much as a Basenji Chihuahua Mix loves being around its human family, it does not enjoy the company of other dogs and prefers to be the only pup in the house.
This is because their personalities tend to be somewhat dominant: they are always vying for primary attention from their owners and don't like sharing the spotlight with other furry friends!
They are fiercely loyal companions that will run circles around you in terms of love and admiration, but they do require an owner dedicated to meeting all their needs -- both physical (exercise!) and emotional.
You want a dog that doesn't bark

You have a lot of free time
You have young children or toddlers

You want a hypoallergenic dog
What is a Basenji Chihuahua Mix called?
The term "Chisenji" is often used to refer to a Basenji Chihuahua mix.
What does a Basenji Chihuahua Mix look like?
The Chihuahua Basenji mix often takes on physical features from both parent breeds, with an appearance similar to that of a Chihuahua but with longer legs, a sharper nose and tail, and shorter fur.
How long do Basenji Chihuahua Mixes live?
Basenji Chihuahua Mixes typically have a lifespan of between 13 and 16 years.