Are Chihuahuas Smart? (Debunking the Myth)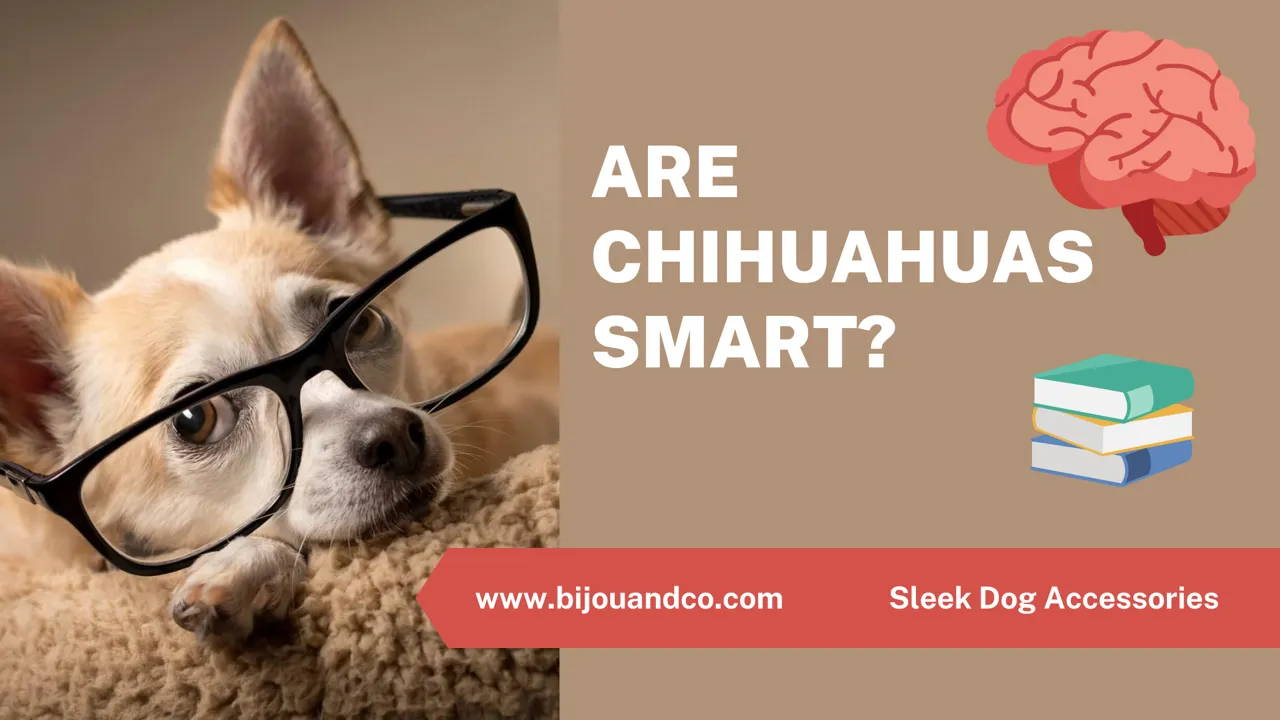 According to canine psychologist Stanley Coren, Chihuahuas are not considered highly intelligent dogs, ranking 125th in terms of intelligence among dog breeds.
However, it would be unfair to label them as "dumb dogs". While Chihuahuas may not excel in obedience or working intelligence, they possess a remarkable ability to understand human emotions.

In other words, Chihuahuas are skilled communicators.
For instance, they quickly grasp new tricks when there's a treat involved. But more importantly, they have a keen sense of their owner's emotions and can discern feelings of sadness, happiness, or anxiety.
While Chihuahuas may not be regarded as the most intelligent dogs, they certainly stand out as one of the most perceptive breeds.
How Chihuahua's intelligence is measured
Stanley Coren's dog intelligence criteria
Chihuahua intelligence was measured by Dr. Stanley Coren, a professor of psychology at the University of British Columbia. He did this by surveying dog obedience trainers and asking them to rate over 100 different breeds in terms of their working intelligence.
The Chihuahua ranked 89th out of the 100 breeds surveyed. Dr. Coren defined working intelligence as "the mental ability to learn new commands and obey existing ones."
This is different from what is known as adaptive intelligence, which is the ability to solve problems on one's own.
The Chihuahua's ranking on the list suggests that they are not particularly skilled at obeying commands or learning new tricks, but they may be better at problem-solving than some other breeds.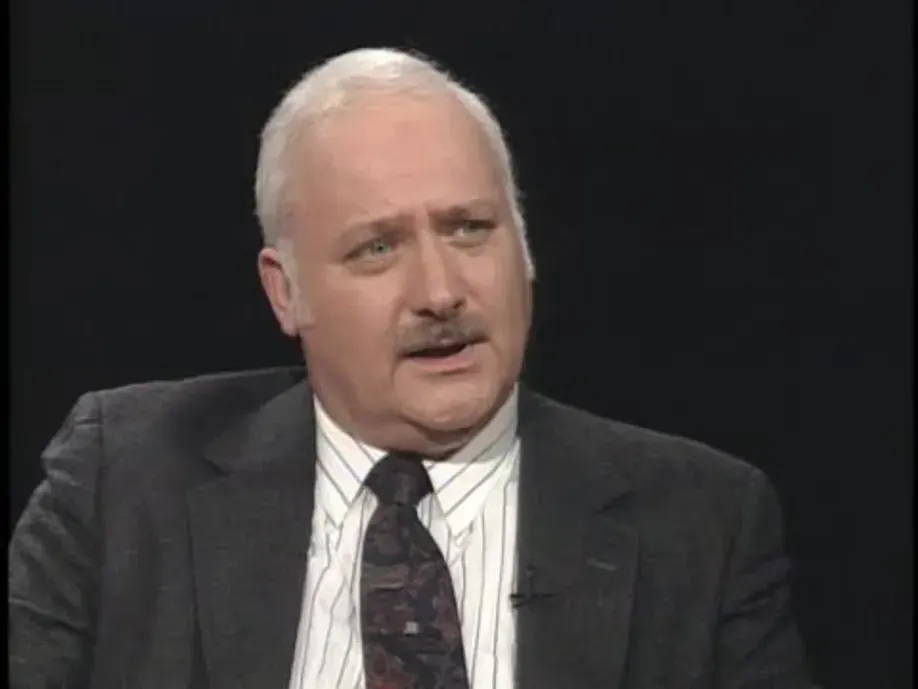 It's all about emotional intelligence
A recent study published in the journal Animal Cognition found that Chihuahuas are indeed intelligent dogs. In the study, 30 Chihuahuas were given a series of tests designed to measure their emotional intelligence. The tests were based on previous research with human children and other animals, such as apes.
The results of the study showed that Chihuahuas outperformed all other breeds of dogs in the emotional intelligence trials. In other words, they are smarter than other dogs when it comes to understanding and responding to emotions.
How smart are Chihuahuas compared to other dogs?
Chihuahuas are the smallest breed of dog, but they are also known for being one of the smartest. In comparison to other dogs, Chihuahuas have a higher density of neurons in their cerebral cortex, which is responsible for many higher-order cognitive functions.
This allows Chihuahuas to learn new tricks and commands more quickly than other breeds. In addition, Chihuahuas have a better memory than most dogs, and they are able to remember specific tasks and commands for long periods of time. As a result, Chihuahuas are often considered to be among the smartest breeds of dogs.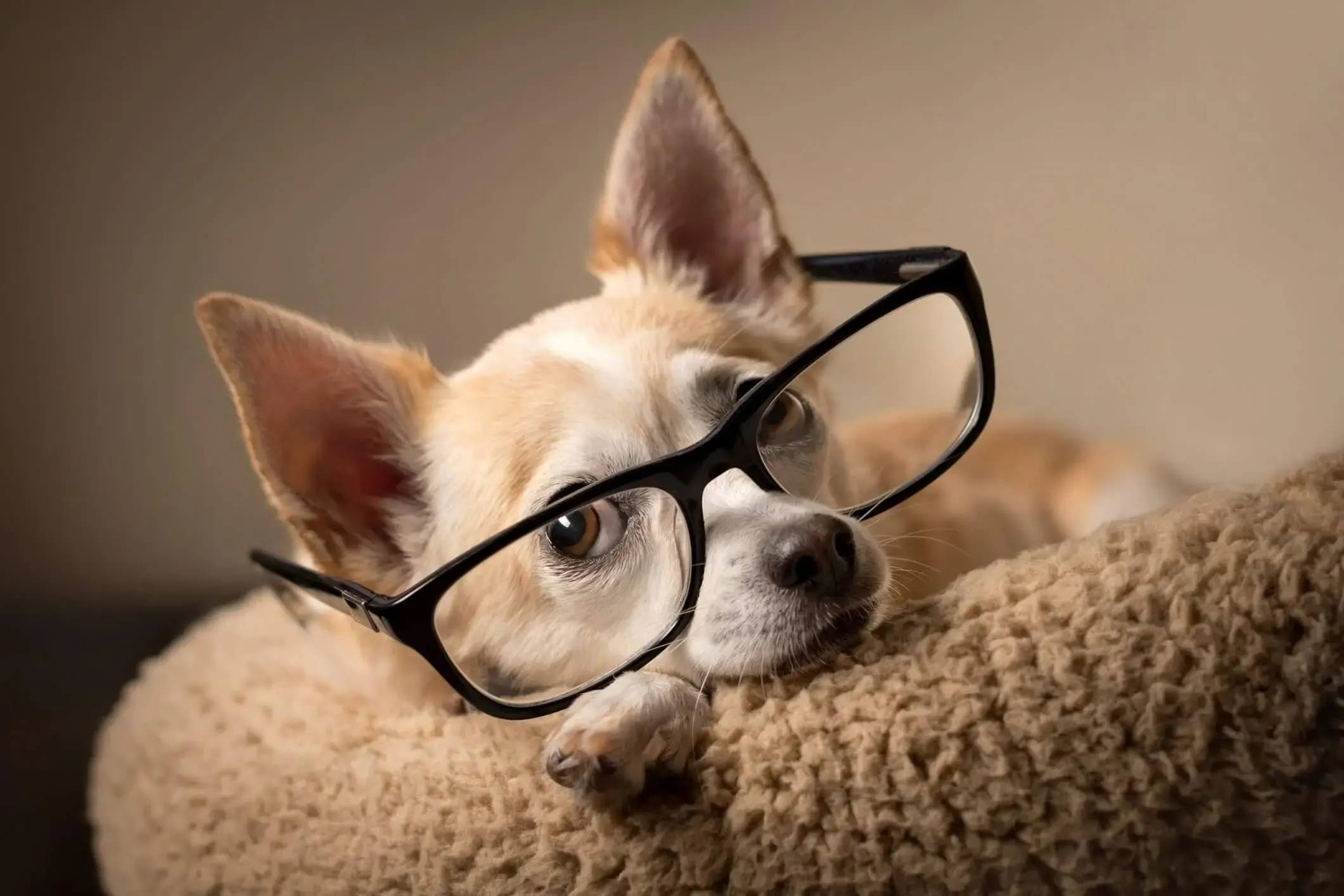 Are some dog breeds more intelligent than others?
Did you know that measuring canine intelligence is challenging? While we can gauge human intelligence through IQ tests like the Stanford-Binet and Wechsler Adult Intelligence Scale (WAIS), there isn't a universally recognized IQ test for our furry friends.
But wait, there's more! A fascinating study by researchers at the University of Helsinki in Finland revealed that certain dog breeds are smarter than others. They conducted smartDOG cognitive and behavior tests on 13 popular breeds and discovered "significant differences" in five out of the seven tests.
For example, the Border Collie outperformed the Malinois in the inhibitory control test. On the other side, the Australian Shepherd aced the unsolvable task test, surpassing the Golden Retriever. Though the Chihuahua wasn't part of this particular study, the findings still suggest varying levels of intelligence among breeds.
Interestingly, no distinctions were found between the breeds in the short-term memory and reasoning tests. Exciting stuff, isn't it?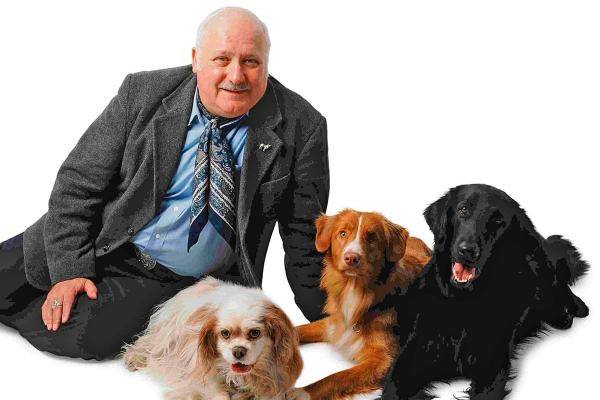 Does intelligence level really matter?
There is a range of intelligence a Chihuahua may display and this can involve a number of attributes. Chihuahua have high memory skills and are able to understand human body gestures like pointing and commands of the human voice.
When it comes to dealing with Chihuahuas, they are pretty stubborn. So they may not obey your commands instantly. But this does not mean that they are not intelligent.
Research suggests that with the right "approach" and proper training, Chihuahuas can learn to obey commands. This shows that with positive reinforcement they respond well, just like other dogs.
The intelligence ranking for all Chihuahuas is not the same. Each dog may possess a different learning capacity and some may do better in comparison to others. How a dog is bred, its genetics, opportunities to interact with humans and other dogs, and level of training has a significant effect on its level of intelligence.
Always remember not to force your Chihuahua to do or not to do something. A Chihuahua will not respond well to punishment or force. Rather patience and consistency is the key. This itself shows that a Chihuahua is actually pretty smart and intelligent!
How smart is your Chihuahua?
Chihuahuas like things to be done the way they like it. They can be very defiant and not perform a command. They can be adamant and have a program of their own. When training a Chihuahua, the pet owner will need to be patient and display a firm but friendly engagement in teaching commands.
Chihuahuas don't like to feel threatened. However, this trait can be helpful when needed as they can be great guard dogs. They are bundles of energy and love running around. Their display of loyalty makes them very affectionate dogs.
When training a Chihuahua, the pet owner will need to be patient and display a firm but friendly engagement in teaching commands.
Here's a simple method to test the IQ level of your Chihuahua:
- Does your Chihuahua respond to commands that you have not said to them in the past month?
- Can your Chihuahua understand when you are upset?
- Does your Chihuahua like to initiate play?
- Can he or she learn new tricks?
- Can your Chihuahua recognize familiar surroundings?
- Can your Chihuahua find hidden treats or toys?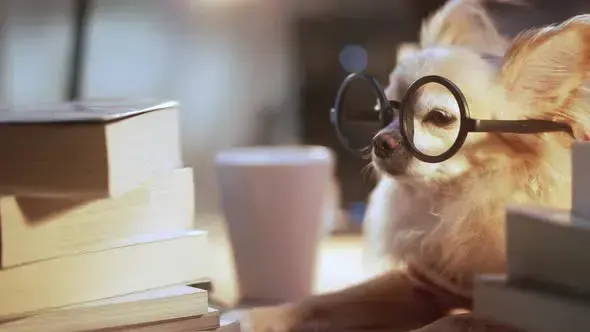 Chihuahuas have high emotional intelligence
The Chihuahua can be said to have a high level of emotional intelligence. This means that they are sensitive to the emotions of their owners. In case you are feeling upset or sick, your pet will lick your face or cuddle up next to you.
A Chihuahua has traits that endear them to the family. They are bundles of energy and love running around. Their display of loyalty makes them very affectionate dogs.
Chihuahuas show a high level of intelligence when it comes to being able to adapt to people and situations. This helps in their training as they adapt their behavior to the commands of their owner. They are good for being a companion especially to the elderly and sick. As lap dogs they are good friends to those who need companionship.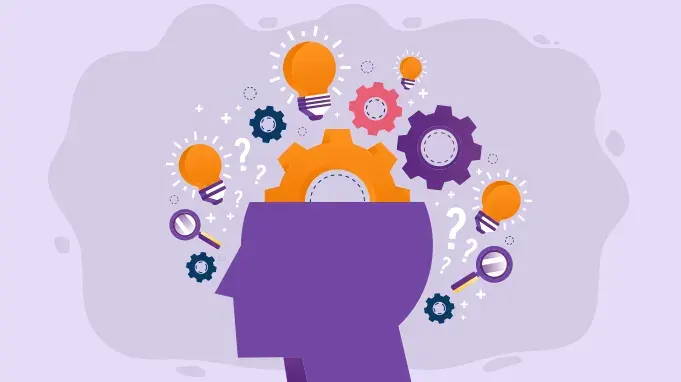 Chihuahuas understand language
Pet owners talk to their dogs and give them various commands. Chihuahuas can understand about 160 spoken words. They are also amazing at understanding the body language of the owner and react, appearing excited when the owners are pleased with them or contrite when they have done something not approved of.
If we take into account the powerful sense of smell a dog possesses, and the heightened sense of hearing, it can be accepted that the Chihuahua has a level of intelligence far greater than what we humans would like to attribute to it.
We can understand to a certain extent what is going through a dog's mind and what it is feeling by observing the movement of its ears.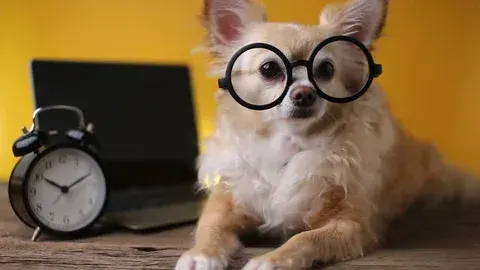 Chihuahuas show motivation
So, Chihuahuas have great intellectual qualities that can be appreciated by their owners and their families. They can be a wonderful addition to the family with their lively, spirited, and loveable personality. Owners of Chihuahuas have observed that if they are motivated correctly they will obey commands.
We have only to look at movies, dog shows and sporting competitions for dogs, to accept that Chihuahuas can be trained to levels that are advanced.
To educate the Chihuahua, the owner must let the dog sense who is in charge, otherwise the dog will try to maintain the dominant role and this will make it difficult to train the dog.
With correct training and positive reinforcement, it is possible to train your Chihuahua and help bring out high levels of intelligence that they possess!
Chihuahuas are excellent watchdogs
Chihuahuas, those little bundles of alertness, are natural-born watchdogs. They are always on high alert, ready to sound the alarm at the slightest hint of danger. Whether it's a sneaky critter wandering into your yard, a shady character eyeing your window, or even an unexpected kitchen inferno, you can count on your trusty Chihuahua to give you a heads-up.
When it comes to watchdog greatness, Chihuahuas have earned their spot on the list. In "The Intelligence of Dogs," Coren ranked them as the sixth best breed in terms of watchdog potential.
Coren sought the input of canine experts, including seasoned trainers and police dog masters, to compile this esteemed list. After careful consideration, it was Rottweilers who clinched the top spot, with our pint-sized pals following at number six.
Being an effective watchdogrequires a certain level of smarts. These watchful canines need keen senses, a commanding bark, and the ability to tell normal from not-so-normal. Sure, their small stature might not intimidate intruders, but don't be fooled - Chihuahuas excel in the art of watchdog-ing.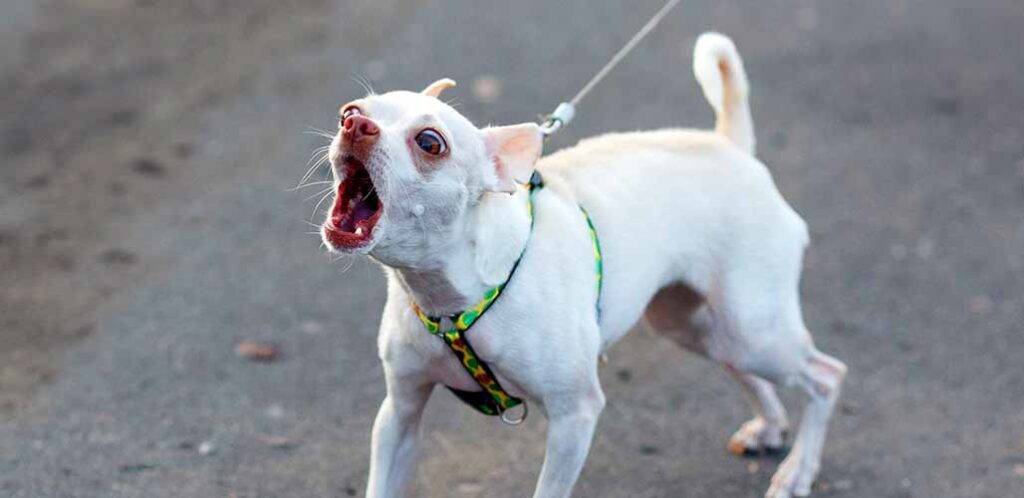 Chihuahuas have a big brain
Did you know that Chihuahuas rule the canine kingdom with their brain power? These tiny pups boast the largest brain relative to their body size, measuring about 2.25 to 2.5 inches in diameter. Clocking in at roughly 1.94 grams, their brains weigh about as much as a dime!
While other breeds may have bigger brains, they don't come close to the Chihuahua's impressive brain-to-body ratio.
Most dogs have a brain that's about 125th the size of their body, but Chihuahuas defy the norm.
Their brains are proportionally larger, making them even more brilliant compared to their itty-bitty frames. So next time you see a Chihuahua, remember that big things come in small packages!
Chihuahua Intelligence FAQs
How smart are Chihuahuas?
Chihuahuas are surprisingly smart and can understand basic commands with proper training.
How smart are Chihuahuas compared to humans?
Chihuahuas are highly intelligent dogs compared to humans, but their intelligence and level of understanding is still very limited in comparison.
How smart are chihuahuas compared to other dogs?
Chihuahuas are surprisingly smart compared to other types of dogs. They're very loyal and affectionate, they learn quickly, and they have an excellent memory.
Chihuahuas are known for their intelligence, but they don't necessarily have an IQ rating like humans do. That said, they are capable of learning commands, understanding basic signals and following instructions.