Many people looking to keep a pet dog choose the Chihuahua breed as they make very good companions. They make good family pets too and when treated in the right manner.
They are however known for snapping at unknown people whom they perceive as a threat. They are more inclined to barking than other larger species.
How Smart Are Chihuahuas Compared to Other Dogs?
When a dog is chosen as a pet, various factors are taken into account such as size, temperament and appearance. The pet owner may also expect that the dog will have a friendly nature with a pleasant personality. The dog's intelligence too will be a feature to be considered for it contributes to the level of training a dog can be given and how it relates to its owner.
How intelligent a Chihuahua may be is not the first thought that comes to one's mind when one searches for a small breed of dog that is suitable for a small-sized apartment. However, once the pet is brought home and the family members get attached to it, everyone begins to enjoy the little ball of fun for its antics and naturally thinks it to be the smartest one around.
This could be true for some pet owners and among all breeds some are more intelligent than others.
However, a lot depends on the pet owner's attitude to raising the Chihuahua. The owner has to make the effort of training the dog to channel its intelligence, and this involves time and commitment.
Research suggested that "average dogs" learnt commands almost twice as fast as the Chihuahua. But this method of testing a dog's IQ was primarily based on "obedience trials". Thus it's not entirely accurate.
This is because some dogs like Border Collies may react to commands, whereas other dogs may react to treats or their favourite toys. Thus it is difficult to standardise IQ for all dogs and the intelligence of different breeds of dogs or dogs within the same breed should not be compared.
Does Intelligence Level Matter?
There is a range of intelligence a Chihuahua may display and this can involve a number of attributes. Chihuahua have high memory skills and are able to understand human body gestures like pointing and commands of the human voice.
When it comes to dealing with Chihuahuas, they are pretty stubborn. So they may not obey your commands instantly. But this does not mean that they are not intelligent.
Research suggests that with the right "approach" and proper training, Chihuahuas can learn to obey commands. This shows that with positive reinforcement they respond well, just like other dogs.
The intelligence ranking for all Chihuahuas is not the same. Each dog may possess a different learning capacity and some may do better in comparison to others. How a dog is bred, its genetics, opportunities to interact with humans and other dogs, and level of training has a significant effect on its level of intelligence.
Always remember not to force your Chihuahua to do or not to do something. A Chihuahua will not respond well to punishment or force. Rather patience and consistency is the key. This itself shows that a Chihuahua is actually pretty smart and intelligent!
So, How Smart are Chihuahuas?
Chihuahuas like things to be done the way they like it. They can be very defiant and not perform a command. They can be adamant and have a program of their own. When training a Chihuahua, the pet owner will need to be patient and display a firm but friendly engagement in teaching commands.
Chihuahuas don't like to feel threatened. However, this trait can be helpful when needed as they can be great guard dogs. They are bundles of energy and love running around. Their display of loyalty makes them very affectionate dogs.
When training a Chihuahua, the pet owner will need to be patient and display a firm but friendly engagement in teaching commands.
Here's a simple method to test the IQ level of your Chihuahua:
- Does your Chihuahua respond to commands that you have not said to them in the past month?
- Can your Chihuahua understand when you are upset?
- Does your Chihuahua like to initiate play?
- Can he or she learn new tricks?
- Can your Chihuahua recognize familiar surroundings?
- Can your Chihuahua find hidden treats or toys?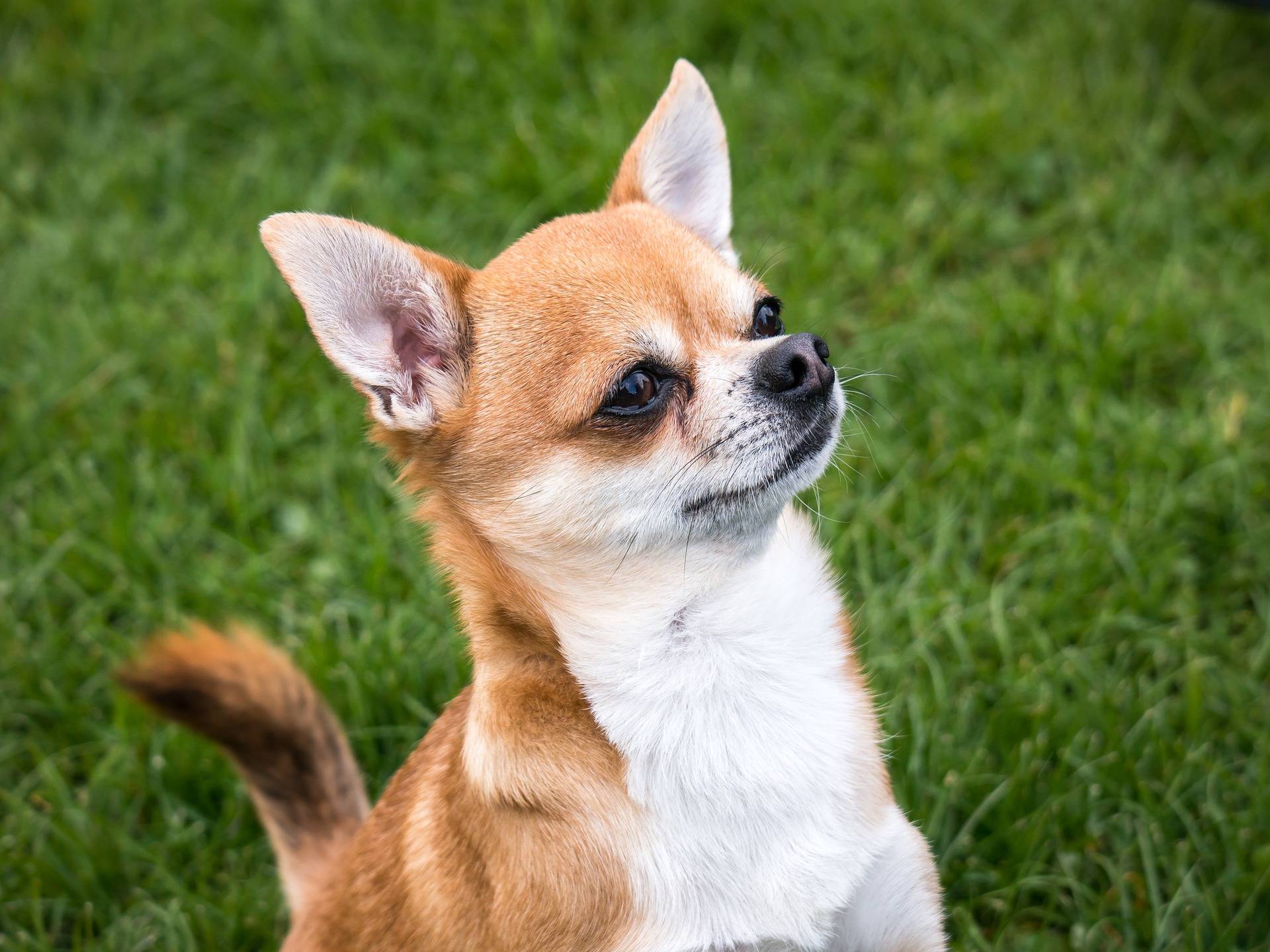 Chihuahuas have high emotional intelligence
The Chihuahua can be said to have a high level of emotional intelligence. This means that they are sensitive to the emotions of their owners. In case you are feeling upset or sick, your pet will lick your face or cuddle up next to you.
A Chihuahua has traits that endear them to the family. They are bundles of energy and love running around. Their display of loyalty makes them very affectionate dogs.
Chihuahuas show a high level of intelligence when it comes to being able to adapt to people and situations. This helps in their training as they adapt their behavior to the commands of their owner. They are good for being a companion especially to the elderly and sick. As lap dogs they are good friends to those who need companionship.
Chihuahuas understand Language
Pet owners talk to their dogs and give them various commands. Chihuahuas can understand about 160 spoken words. They are also amazing at understanding the body language of the owner and react, appearing excited when the owners are pleased with them or contrite when they have done something not approved of.
If we take into account the powerful sense of smell a dog possesses, and the heightened sense of hearing, it can be accepted that the Chihuahua has a level of intelligence far greater than what we humans would like to attribute to it. We can understand to a certain extent what is going through a dog's mind and what it is feeling by observing the movement of its ears.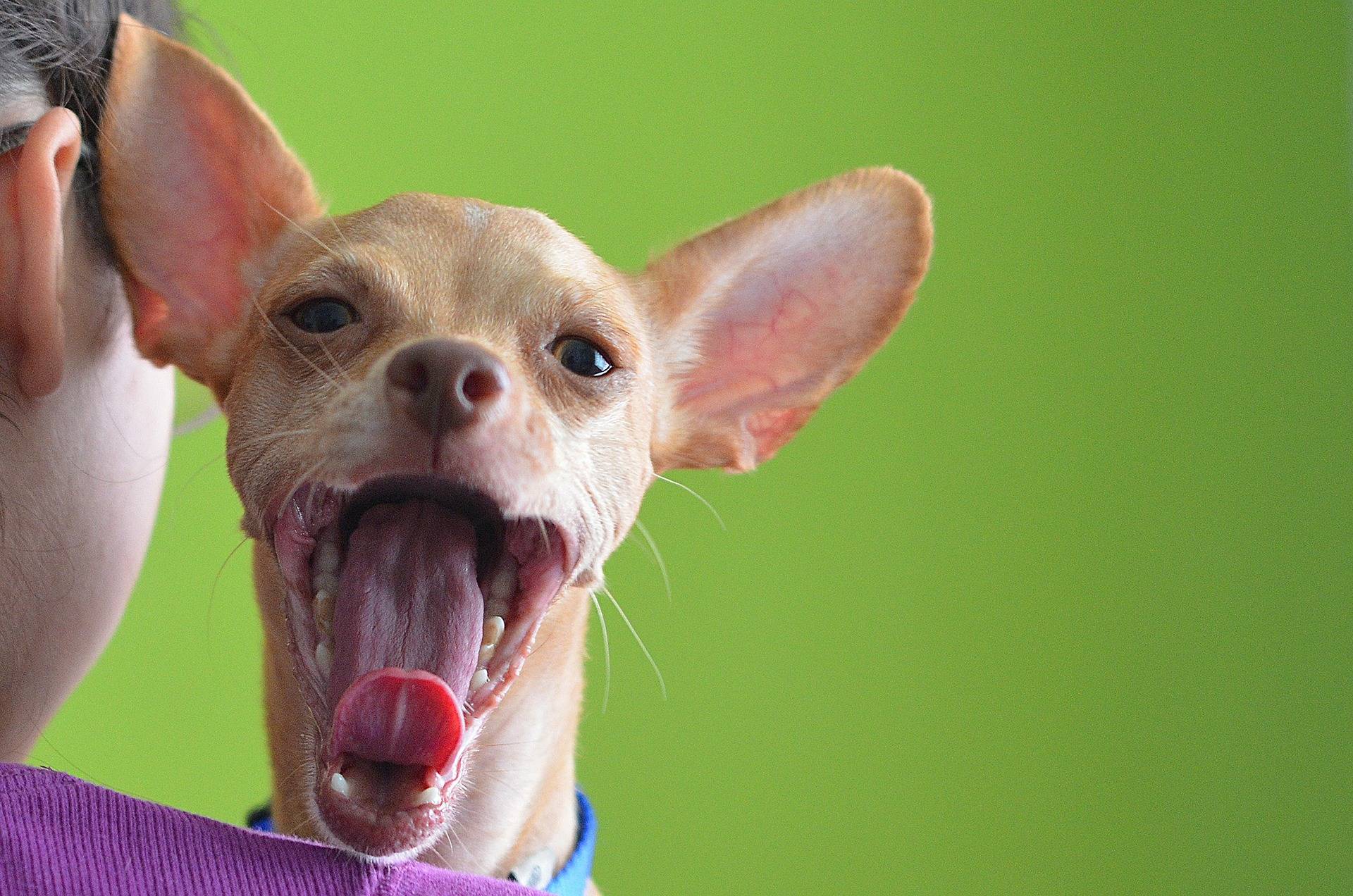 Chihuahuas show motivation
So, Chihuahuas have great intellectual qualities that can be appreciated by their owners and their families. They can be a wonderful addition to the family with their lively, spirited, and loveable personality. Owners of Chihuahuas have observed that if they are motivated correctly they will obey commands.
We have only to look at movies, dog shows and sporting competitions for dogs, to accept that Chihuahuas can be trained to levels that are advanced. To educate the Chihuahua, the owner must let the dog sense who is in charge, otherwise the dog will try to maintain the dominant role and this will make it difficult to train the dog.
With correct training and positive reinforcement, it is possible to train your Chihuahua and help bring out high levels of intelligence that they possess!