Chihuahuas are a popular breed, but with dog allergies being far more common than you might think, it begs the question, are Chihuahuas hypoallergenic? For tiny dog enthusiasts, Chihuahuas tend to be among the most coveted of tiny breeds, with their delicate frames, large, round, soulful eyes, and natural tendency towards companionship. But for people with dog allergies, a Chihuahua may not be the best choice. So, are Chihuahuas a hypoallergenic dogs? Let's take a closer look.
Are Chihuahuas Hypoallergenic?
In a word, no, Chihuahuas are not hypoallergenic. For a Chihuahua to be hypoallergenic, they would need to have reduced (or non-existent) shedding patterns. The thing is, Chihuahuas have the same shedding seasons as any other typical dog breed, which means they are not allergy-friendly.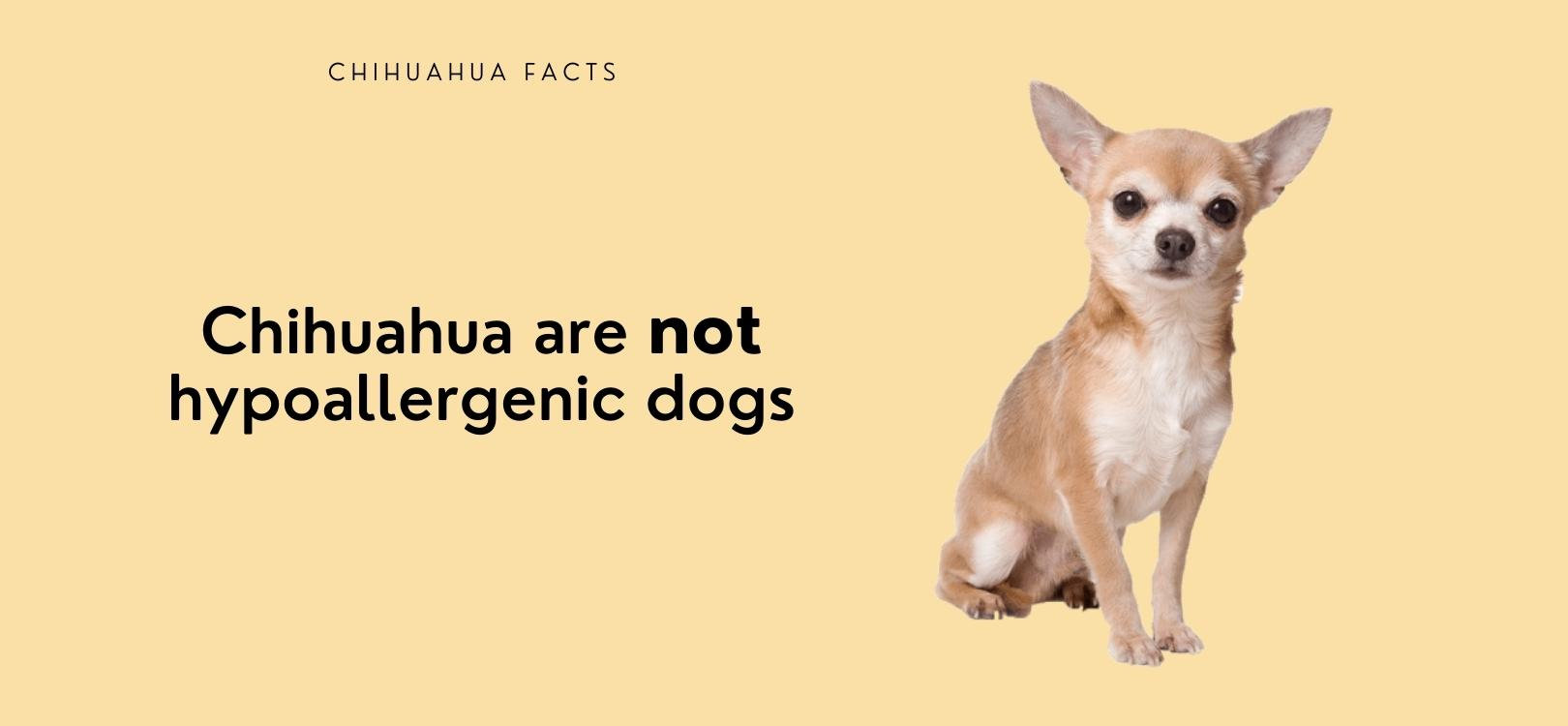 why do people think Chihuahuas are Hypoallergenic?
With Chihuahuas being so small, the loose fur is not generally as noticeable as it is when coming from a large breed such as a husky. As a result, many dog owners make the understandable mistake of thinking Chihuahuas could be hypoallergenic.
Even Chihuahuas shed on a regular basis, contrary to popular belief, causing dander to be shed and circulated within the home, which is the actual source of a Chihuahua allergy. This does mean that Chihuahuas are not hypoallergenic in any way, though their smaller stature does mean they don't release as much dander as their larger fellow canines.
Chihuahua owners sensitive to the inhalation of dander may find themselves in need of a daily antihistamine or two during shedding season. Sadly this can't be avoided, however, the likelihood of a reaction can be reduced by keeping up a constant washing and grooming routine to reduce the amount of dander your Chihuahua is producing.
We are often asked: do Chihuahuas help with allergies? The response is NO, Chihuahuas don't help curling human allergies.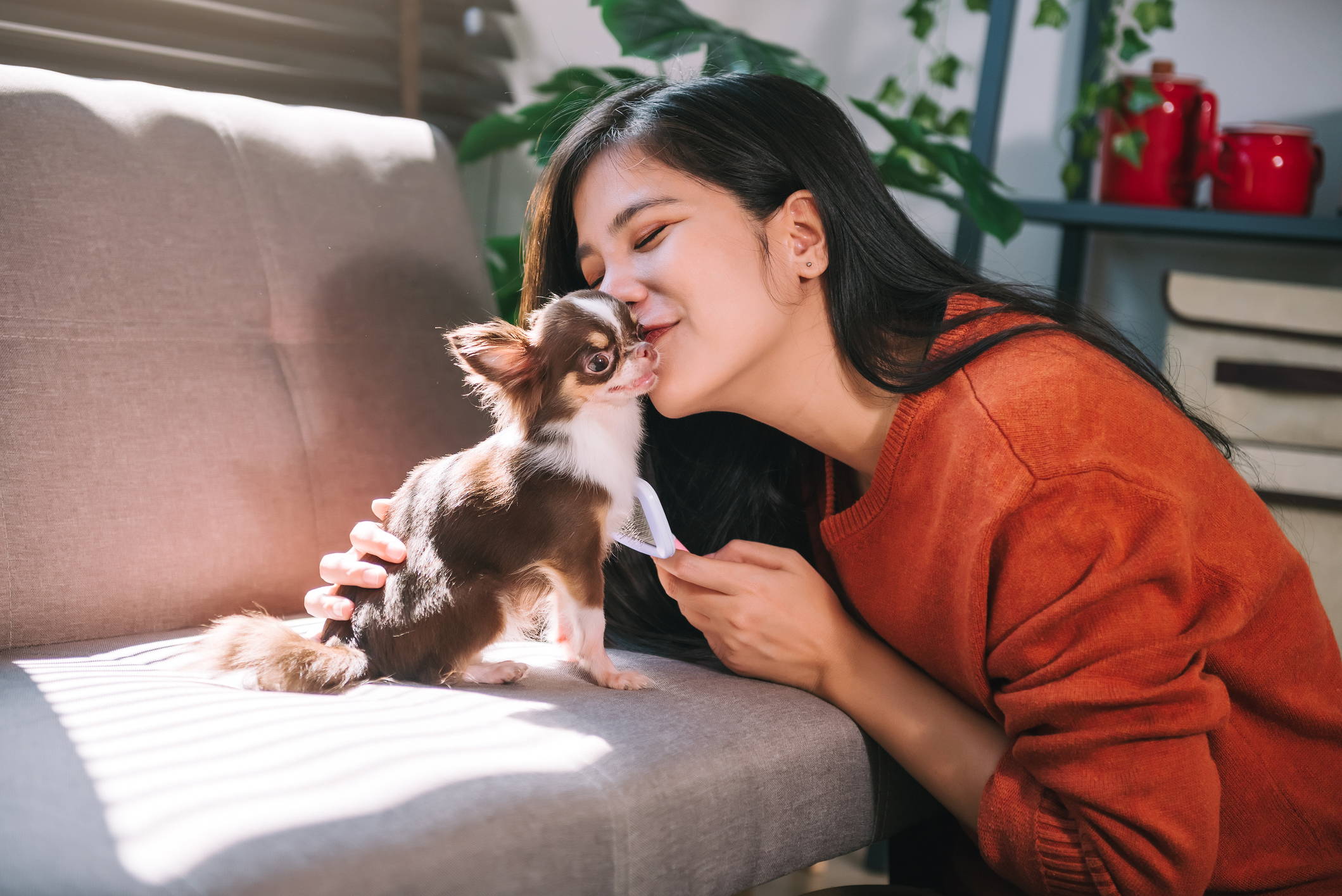 What is a Dog Allergy and how common is it?
Interestingly, dog allergies are not what you might think. For people who have allergies to animals, especially dogs, the first thing that they will think about is dog hair. And while hair is a contributor to dog allergies, the biggest trigger is something known as dander.
Dander is composed of microscopic flecks of skin shed by all creatures, including humans. When a dog shed frequently, they also shake loose these flecks that can be inhaled by people within range.
According to the American College of Allergy, Asthma, and Immunology, around 10% of the American population is allergic to dogs. That means that roughly 32 million Americans are likely to flare up when they are around almost every type of dog. An easy way for pet owners to avoid an allergic reaction to dogs is to have a breed that is said to be hypoallergenic.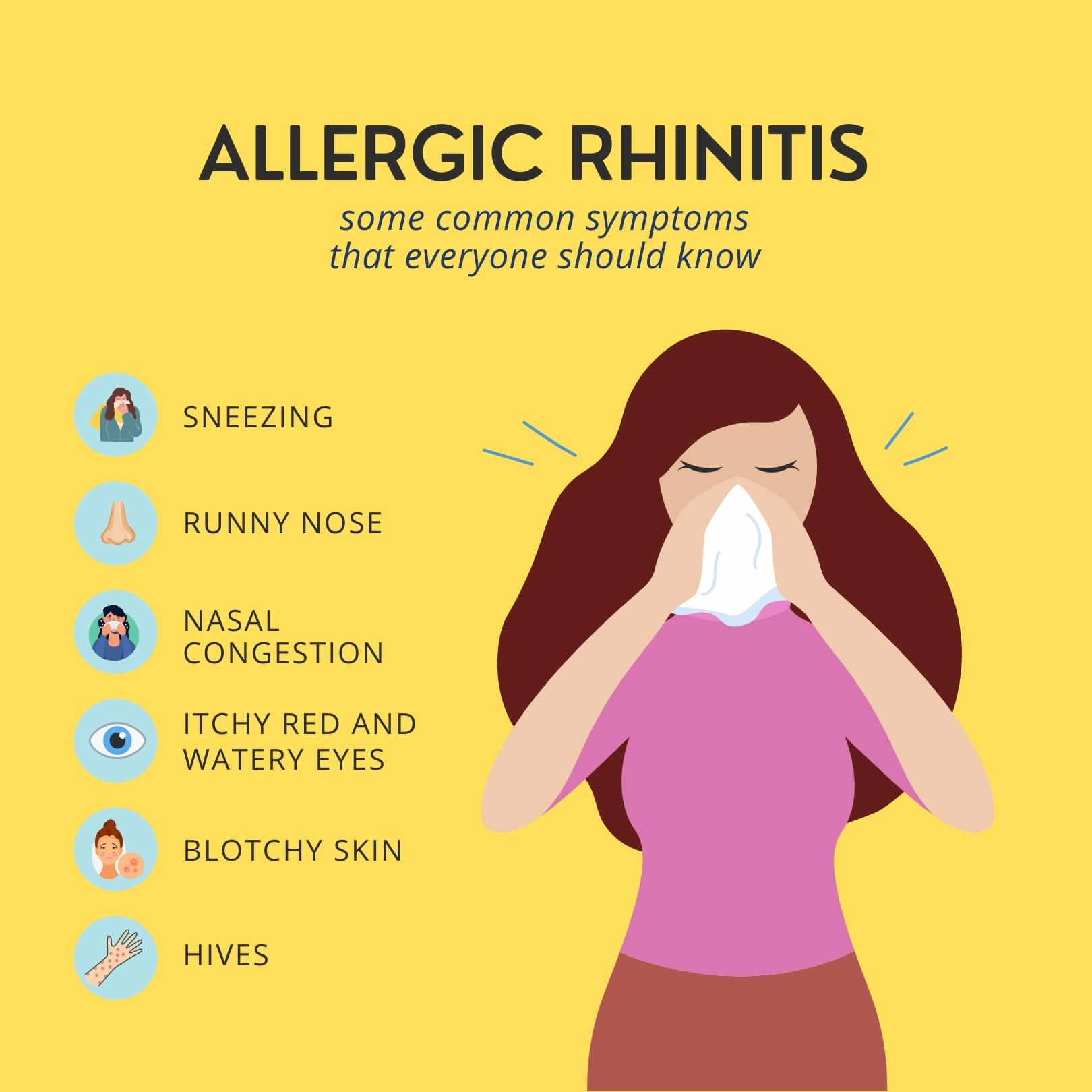 What Does "Hypoallergenic dog" Mean anyway?
The term hypoallergenic was first coined by the cosmetic industry. It means that a product may cause fewer allergic reactions than others. It doesn't necessarily mean that a product is "allergy-proof" or even gentler on the senses. It is just simply that it is less likely to cause you to have an allergic reaction.
As time went on, the phrase hypoallergenic was applied to all manner of things, including clothes, food, household cleaning products...and even pets. Hypoallergenic Chihuahuas, unfortunately, don't exist, though there are some crossbreeds that are generally more likely to pick up the reduced shedding pattern of their hypoallergenic parent such as Chi-Poos (Poodle cross).
Do Chihuahuas shed a lot?
Even though the Chihuahua is considered a medium level shedder, the truth is: all dogs shed to some extent. The amount of shedding depends on the dog's coat, and the amount of hair lost depend on the size of your dog. Chihuahuas are considered "medium" level shedders just because they shed the heaviest in spring.
Chihuahuas don't shed much compared to other dog breeds such as the Labrador, just because of their small size. Just think about it, there is not much to shed on these tiny bodies.
When it comes to long haired and short haired Chihuahuas, they shed the same amount. It's just more noticeable with the long haired Chihuahua. What really makes the difference in shedding is wether your Chihuahuas has an undercoat. (Chihuahuas with no undercoat will lose less hair, no matter of their hair lenght.)
What it means is that a short-coated Chihuahua with no undercoat will shed less hair than a long-coated Chihuahua with an undercoat.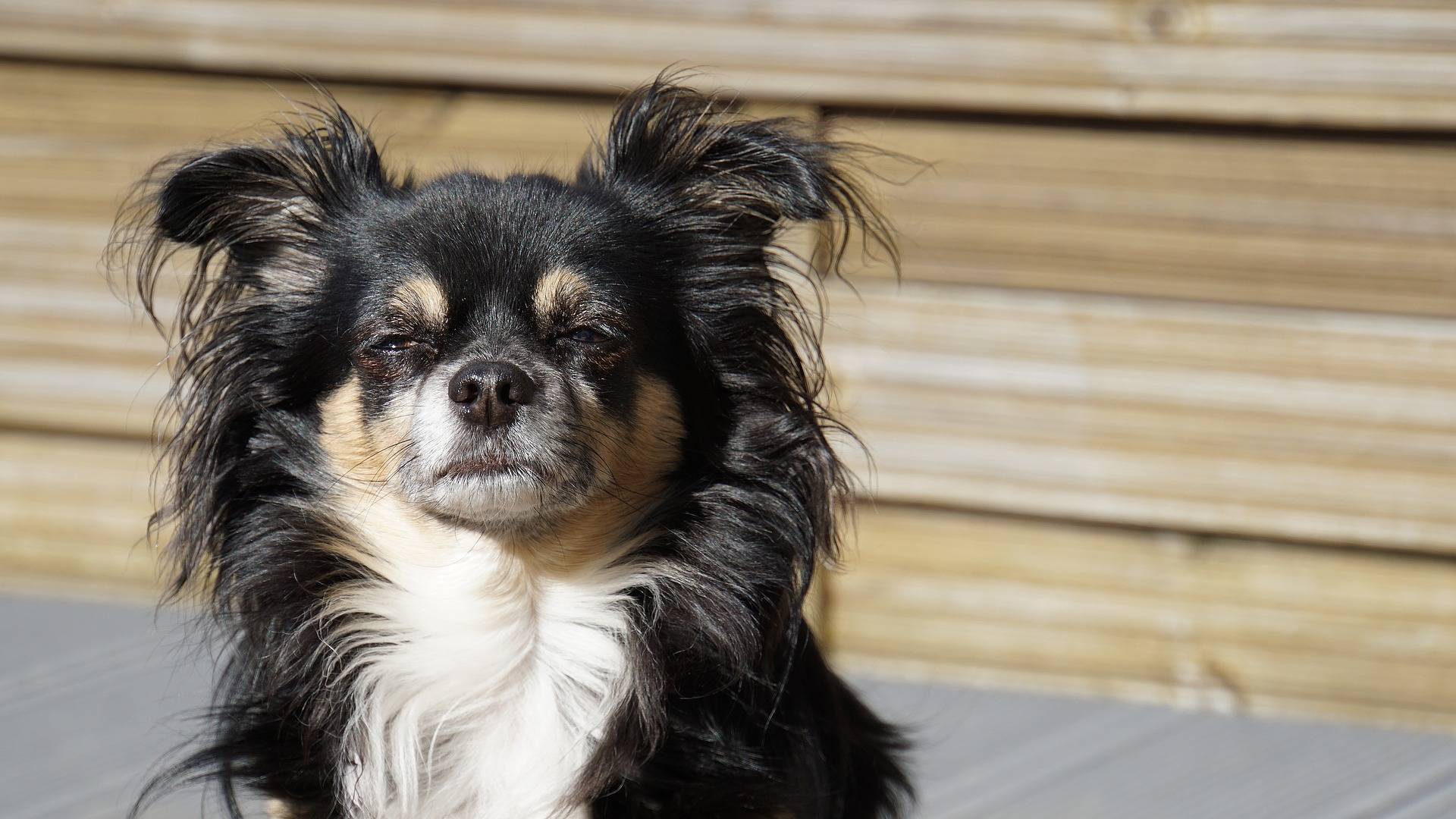 signs you're allergic to your chihuahua
Allergic rhinitis affects around 600 million people worldwide for various reasons, with the most common ailment attributed to these symptoms known as hayfever. However, dog allergies are also among the top of the list for causing the symptoms connected with allergic rhinitis.
It is characterized as an inflammation inside the nasal passages caused by a person's immune system overreacting to allergens contained in the air., and the symptoms of allergic rhinitis include:
- A stuffy or runny nose
- Uncontrollable sneezing
- Nasal congestion or sinus blockages that can cause facial discomfort
- Wheezing, shortness of breath, chest tightness, and coughing
- Itchy, red, and watery eyes
- Blotchy skin, rashes, and hives
- Headaches triggered by sinus problems
A hypoallergenic dog is one that is less likely to cause this sort of allergic reaction in its owner or in the people with whom it comes in contact.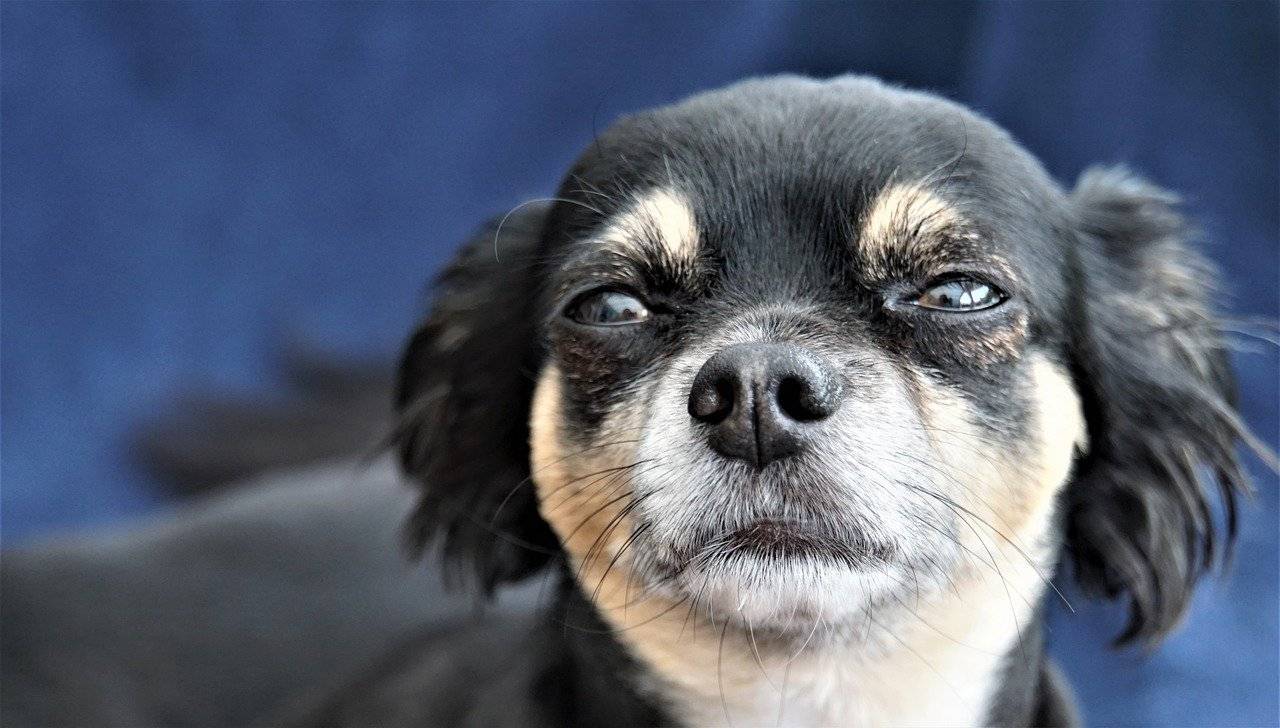 How to Make a Chihuahua More Allergy-Friendly
We are always asked about Chihuahuas and human allergies. The best way to resist an human allergic reaction to your Chihuahua is to ensure you maintain proper hygiene both with them and yourself. Seeing as a reaction is caused by excess dander getting into the air when your Chihuahua sheds or shakes, reducing the amount of excess dander on the body with a thorough wash is guaranteed to them - though it's not a fix, simply an improvement.
There are also a few extra steps to can take to protect yourself against experiencing those unpleasant allergy symptoms:
groom your chihuahua regularly
Allergens cause allergie reactions in humans, and these can be found in Chihuahua's dander. When Chihuahua's hair fall, dead skin attached to it (dander) also falls. As a result, the main way to prevent an allergic reaction to your Chihuahua is to maintain minimal dander in your Chihuahua's hair.
Grooming is key. It can start with a good bath once per week, and the recurrence of these baths entirely depends on the amount of time your Chihuahua spends outside. For a Chihuahua that goes out every day, we recommend a bath at least two times per week. If your Chihuahua goes in the Nature only occasionally, we recommend a bath per week.
Of course, regular brushing of your Chihuahua's coat can help prevent dander.
Last piece of advice, Make sure you brush your Chihuahua outside, away from your furniture and clothing.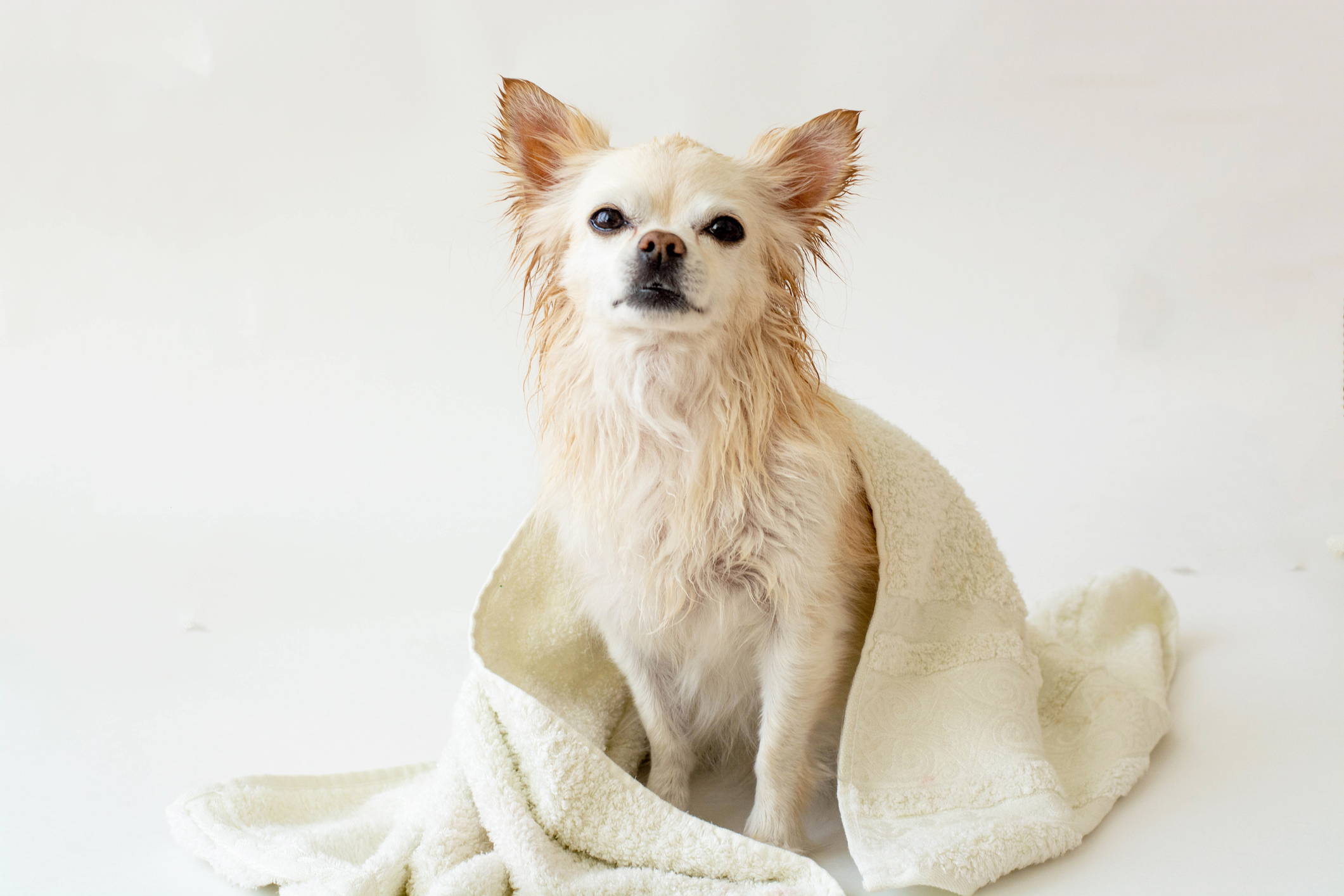 give Skin and coat supplements
These generally tend to include omega fatty acids which help to condition the skin and lessens the production of dander for your Chihuahua
Refuse access to certain areas of the house
This would entail your Chihuahua sleeping in their own bed well clear of your sleeping and lounging areas. Yes, it is difficult to keep your Chihuahua out of your bedroom, but considering you spend at least 8 hours per night in your bed, you're taking a big ris by allowing your dog to sleep with you. Keeping your Chihuahua off your bedroom will definitely help manage your allergies.
use Medicated / topical shampoo
For more extreme cases of Chihuahua dander you may find that your vet recommends a topical aid such as medicated shampoo to make things a little easier.
Use an air purifier with HEPA Filters
According to several studies, using air purifiers with HEPA filters can help getting rid of asthma symptoms and dog allergies. If anything, filters will help to clear the air of loose Chihuahua dander floating around in the atmosphere resulting in cleaner, easier to breathe air.
The advantage of HEPA filters is that, unlike regular filters, they can trap very small particles like dog dander. Keep in mind that filters need to be changed regularly to stay efficient.
keep your house super clean!
Some vacuum cleaners are designed to target allergens, and some even include HEPA filters. No matter what vacuum cleaner you use, the more you vacuum, the more you will have your Chihuahua's dander under control.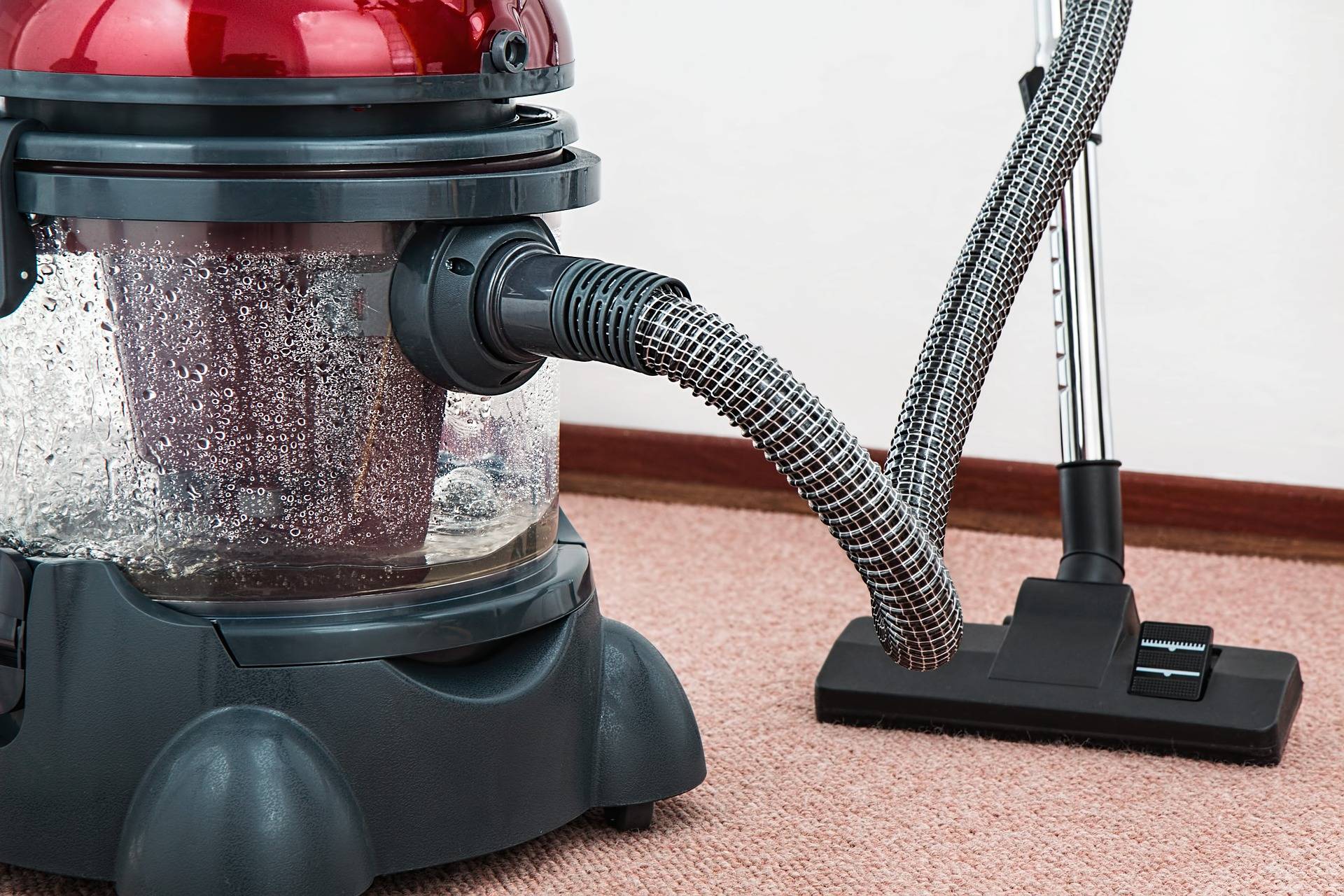 Chihuahua hypoallergenic, FAQs:
Q: Do Chihuahuas have lots of dander?
A: No more than any other dog. Whilst Chihuahuas may be small, they don't have any less dander relative to their size than any other breed. It's simply a case of Chihuahuas being small than huskies, meaning they don't drop as much dander relative to their surroundings.
Q: Can you build allergy tolerance to Chihuahuas?
A: Some people can grow out of allergies and others can develop a natural immunity over time as a result of exposure. However, typically most people don't develop immunity, and there is currently no known method of doing so. In fact, in many cases, Chihuahua owners have found themselves with worsening symptoms over time as the dander accumulates in the home.
Q: are long haired chihuahuas hypoallergenic?
A: Short answer is NO, Long-Haired Chihuahuas are not hypoallergenic.
Q: Are Chihuahua mixes hypoallergenic?
A: This very much depends on what the Chihuahua is mixed with. If they have been mixed with a known hypoallergenic breed such as a Poodle, then there is a possibility they may have picked up the Poodle's shed-free gene. However, this is not a guarantee and there is every chance your Chihuahua mix-breed could shed just as much as a standard Chihuahua.