Are Chihuahuas good dogs? The Good and Bad about them
Last updated on April 21, 2023 | 10 min read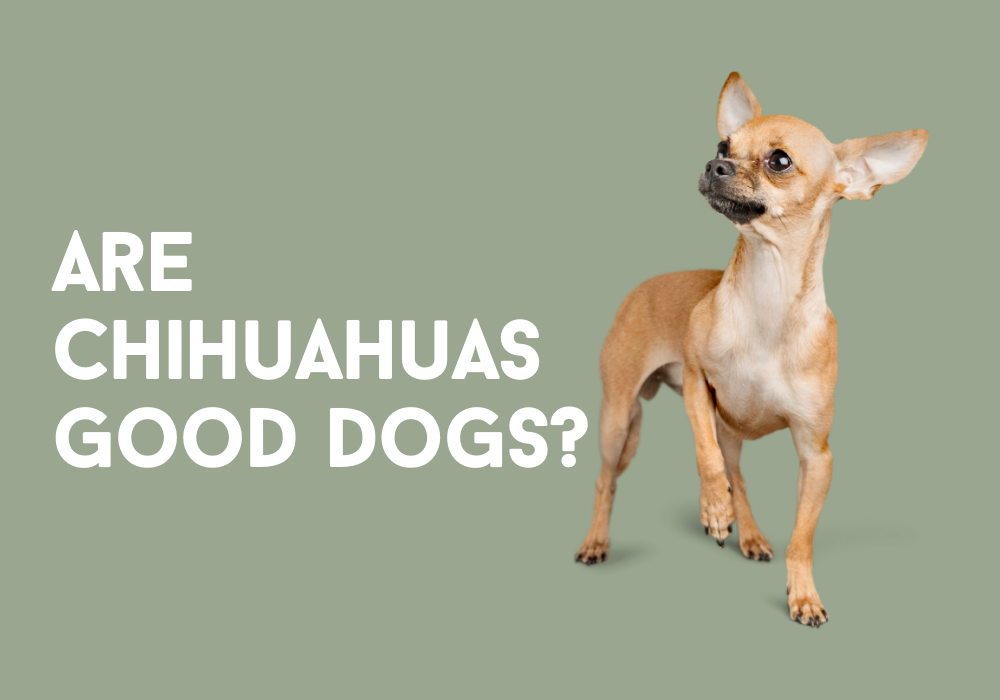 Chihuahuas are easily the most fiercely debated doggy topic since "who's a good boy?"- so if you need an answer to that big question, you've come to the right place!
It's no secret that Chihuahuas can be great companions - they're small enough to fit in almost anywhere, have endless energy and spunk, and always look extra cute in sweaters.
But as with any breed, there are pros and cons involved when it comes to living with them - read on for everything you need to know about whether or not a Chihuahua is a perfect pup for your family!
5 reasons why Chihuahuas are good dogs
For those searching for a loyal and affectionate companion, Chihuahuas should be at the top of their list. Despite their miniature size, these small dogs are known for their big personalities and unwavering devotion to their owners.
Unlike other breeds that require plenty of exercise and outdoor activities, Chihuahuas are perfectly content with indoor living and can be easily trained to use a litter box.
They don't need a lot of exercise
When it comes to owning a dog, many people worry about having to constantly provide exercise for their furry friend.
However, for those who want a loyal companion but have a busy lifestyle, Chihuahuas may be the perfect breed for you. Despite their small size, these dogs have big personalities and can easily adapt to their owner's exercise routine.
While they enjoy going for walks and playing, Chihuahuas don't require hours of rigorous exercise each day. Instead, they are content with short bursts of activity or simply curling up on your lap for some cuddles.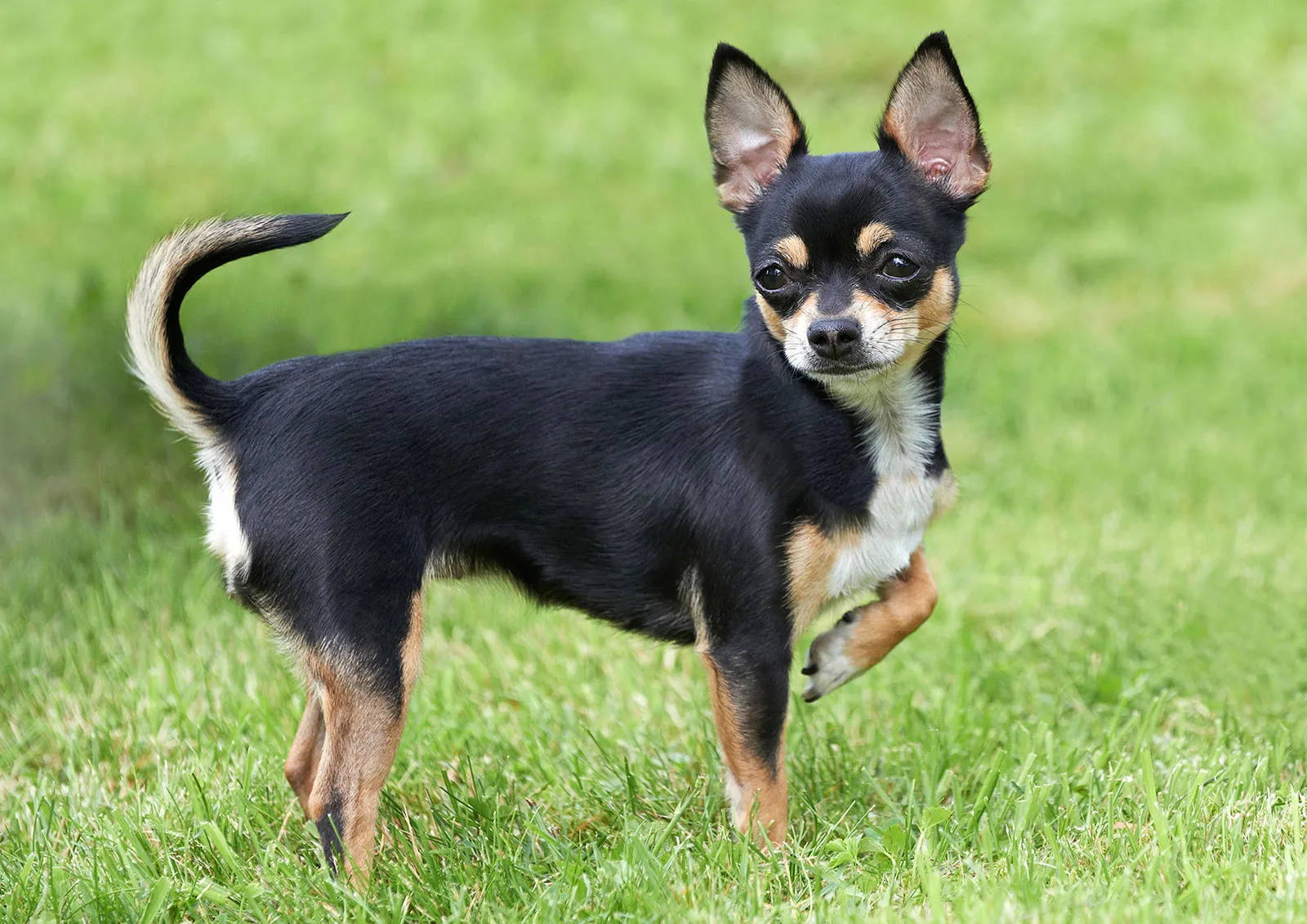 They can be carried around
When it comes to choosing a pet, one key factor for many people is size. And for those who prefer smaller dogs, Chihuahuas are a popular choice.
While these petite pups might not be suitable for those looking for a running buddy, their diminutive size comes with some major advantages. One of the biggest perks of having a Chihuahua is their ability to be carried around.
Whether you're heading out for a walk, traveling to a new destination, or simply lounging on the couch, Chihuahuas are the perfect size for being held close.
They are perfect for apartment living
Chihuahuas are perfect for apartment living. As a breed, they are small and compact, making them easy to maneuver within small living spaces.
They are also quite adaptable, which allows them to easily adjust to living in an apartment. So if you are looking for a furry companion to share your apartment with, a Chihuahua just might be the perfect fit.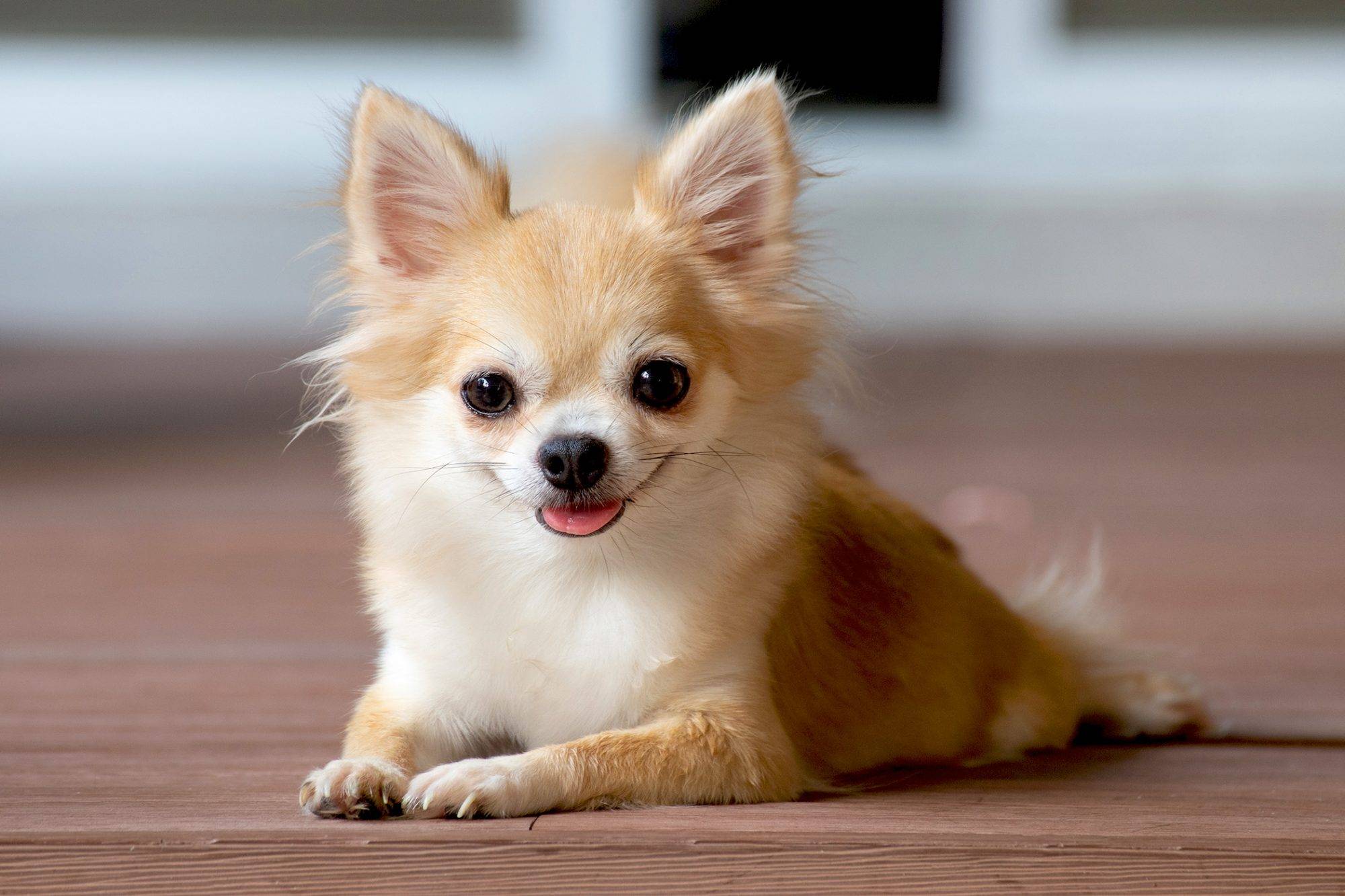 They don't need a lot of grooming
When it comes to choosing a pet, one of the major concerns for many people is the amount of time and effort required to groom them.
This is where Chihuahuas steal the show. These adorable little dogs are known for their low maintenance when it comes to grooming. They don't shed too much, and they don't produce a strong dog odor.
This means that you can enjoy the company of your Chihuahua without worrying about constant haircuts, baths, or odor control.
They form strong bonds with their owners
Chihuahuas have earned themselves the nickname of "velcro dogs" due to their intense loyalty and attachment to their owners.
Whether you're sitting on the couch watching TV or taking a stroll in the park, your Chihuahua will likely want to be right by your side.
If you're looking for a dog that will provide endless love and affection, then a Chihuahua might just be the perfect match for you.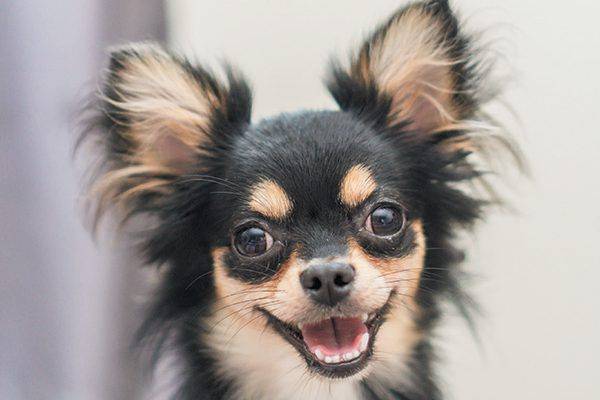 What to expect from a Chihuahua?
Considering a Chihuahua for your family? Here's a realistic preview of what life with one entails:
- You'll have a reliable companion by your side.
- Every day, you will receive unparalleled snuggles that are out of this world.
- From now on, you won't be alone while sleeping, watching TV, using the bathroom, or reading a - book.
- You can expect to receive an abundance of unwavering love.
- Take your Chihuahua on your outings and you'll likely make new human friends along the way because people are drawn to these little pups and love to show them affection.
Should you NOT get a Chihuahua?
Don't consider owning a chihuahua if any of these scenarios apply to you:
You don't like affectionate dogs
Chihuahuas are famously affectionate, earning them the nickname "clingy" or "velcro" dogs.
Their love for snuggling is rooted in their history as hot compresses for ancient peoples. If you prefer a less affectionate dog, it's best to choose a different breed as Chihuahuas are sensitive to rejection and sometimes resort to crying.
You are not ready for a long-term commitment
Chihuahuas are a breed known for their longevity, with a life span of 15 to 20 years.
They are also quite loving, which can make transitioning to a new family more challenging than it would be for other breeds. If you are not prepared for a long-term commitment, it may be best to consider a different breed or a different type of pet altogether.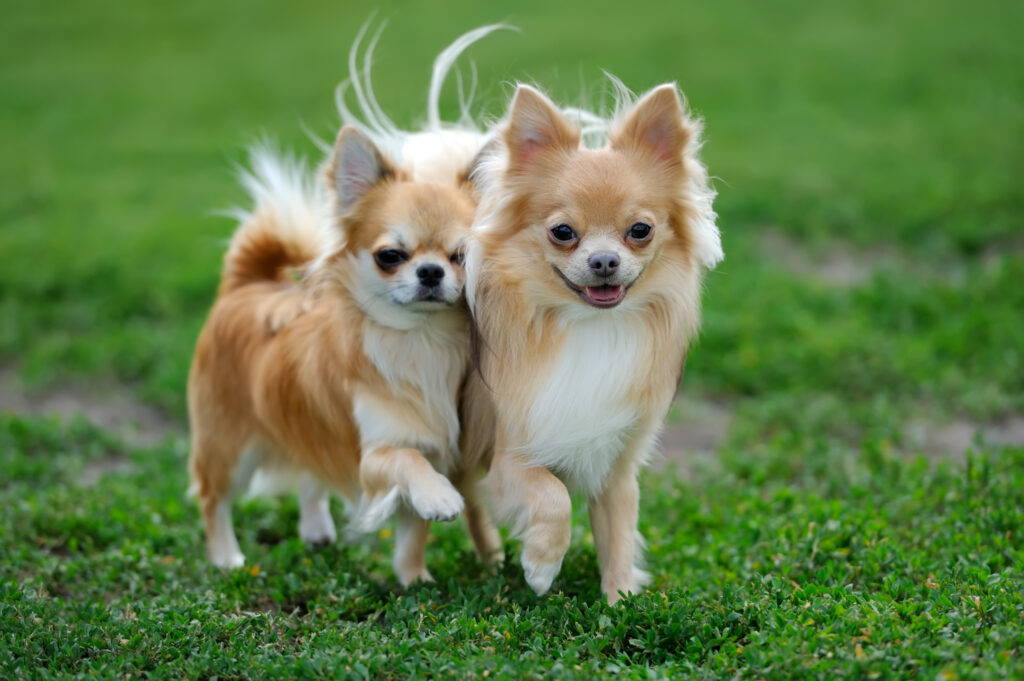 Chihuahuas have a reputation for being bossy with their humans, earning the nickname "little napoleons."
This can lead to problems if you are a pushover or become overly protective of them due to their small size.
Allowing your Chihuahua to rule the roost can lead to resource-guarding behaviors, which can result in bites. It's important to establish boundaries and a balanced relationship with your Chihuahua.
Young have young children
It is important to consider the needs and temperament of a dog before bringing one into a household with young children.
Chihuahuas, although often cute and cuddly, may not be the best fit for families with small kids. These dogs are known for their sassy and sometimes aggressive behavior, which can be dangerous for young children who may not know how to properly interact with them.
Additionally, their small size makes them more prone to injuries and accidents in a household with active kids.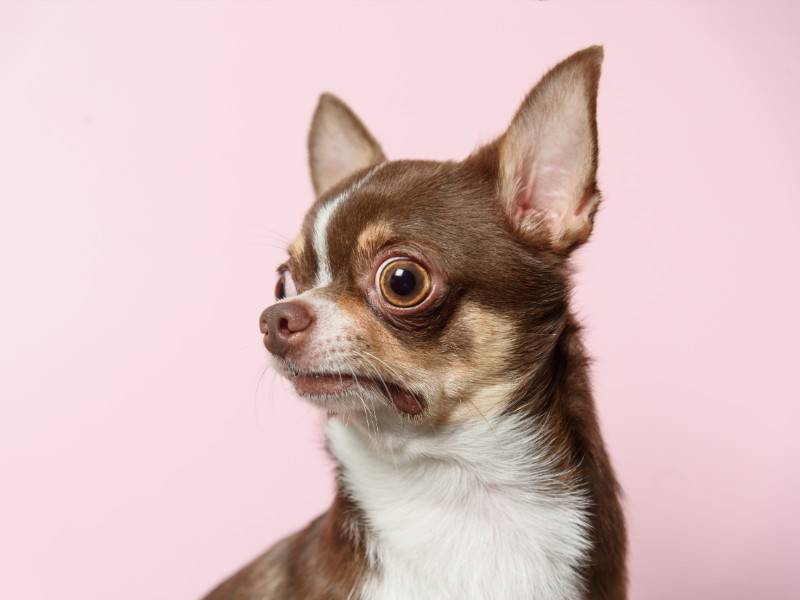 Your whole household is not on board
Chihuahuas thrive with individual owners or cohesive couples who agree on the pooch's role within the household.
They often develop a deep connection with one person and may display protectiveness in their behavior. However, if your significant other easily gets jealous, accommodating the canine's needs could lead to relationship tensions.
If barking is a pet peeve of yours, then a Chihuahua might not be the best choice for you. Known for their high-pitched yapping, these tiny pups have a reputation for being vocal.
While some find their vocalizations endearing, others may find them frustrating or annoying. It's important to consider your lifestyle and preferences before committing to any breed.
While chihuahuas can make wonderful companions for the right person, they may not be the best match for someone who values peace and quiet.
Are Chihuahuas good dogs? The FAQs
Are Chihuahuas good guard dogs?
No. Chihuahuas are not known for their guarding abilities, as they are usually too small and may be intimidated by larger intruders. Additionally, they are more likely to bark at strangers than attempt to protect the home from them.
Are Chihuahuas good family dogs?
It depends on the family. Chihuahuas can make wonderful companions for independent adults or couples who are willing to take the time to train them properly. However, they may not be the best fit for households with young children as they may display aggressive behavior and their small size makes them prone to injury in an active environment.
Are Chihuahuas good with other dogs?
Yes, with the proper training and socialization. Chihuahuas are generally friendly and outgoing dogs who do well in social situations when properly trained. They may even enjoy playing with other dogs if given the opportunity.
Do Chihuahuas make good pets?
It depends. Chihuahuas can make wonderful and loyal companions for the right person or family. However, they require a lot of attention and guidance in order to thrive, so it is important to consider your lifestyle and preferences before bringing one home.
Are Chihuahuas good apartment dogs?
Yes. Chihuahuas are well-suited for apartment living as they are a small breed that requires minimal space and exercise.
Are Chihuahuas good for first-time dog owners?
No. While they may look cute and cuddly, Chihuahuas are a high-maintenance breed that requires plenty of training and socialization to ensure they grow up to be well-mannered adults. Additionally, their sassy personalities can be overwhelming for first-time owners who are not prepared to handle them correctly.