Are Chihuahuas Dogs or Rats? (Debunking the Myth)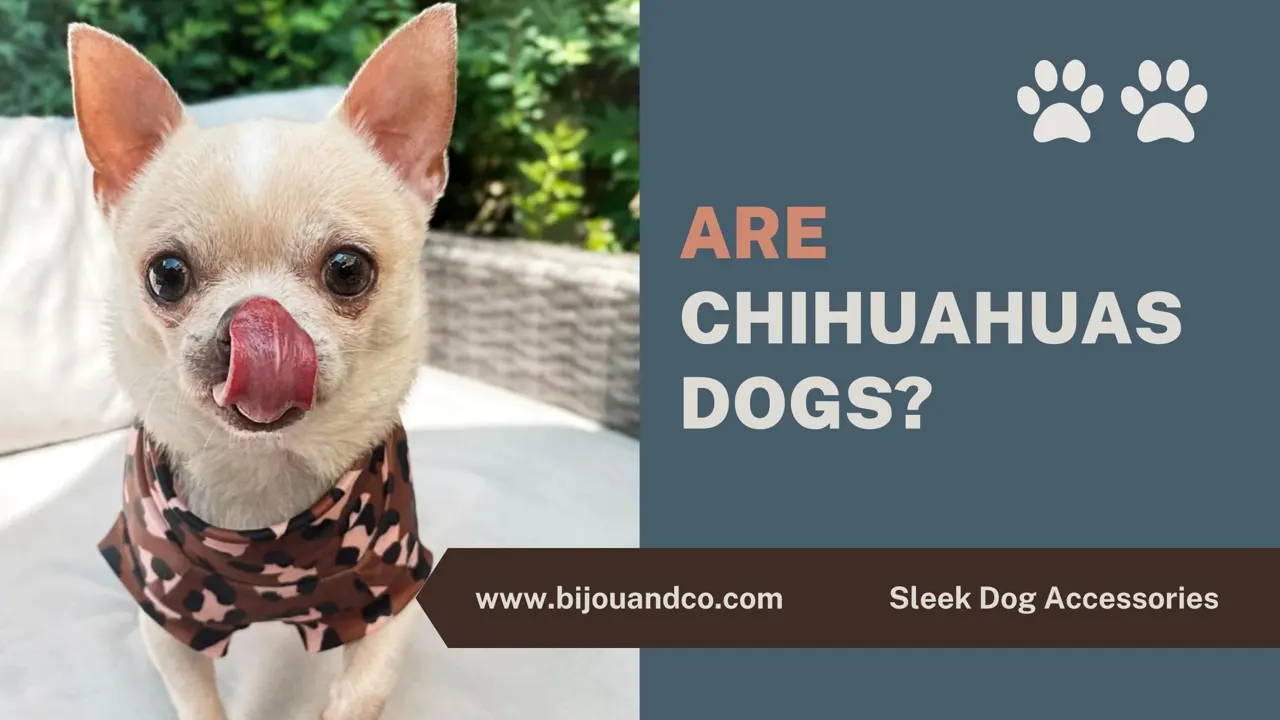 The Chihuahua is the smallest of all the dog breeds. It has a height of approximately 15-23 cm (about 9.06 in) on average, though some may grow to 30cm (about 11.81 in) or even 38cm (about 1.25 ft).
The tiniest Chihuahuas, also known as teacup Chihuahuas, are in high demand, therefore many readers try their best to keep their Chihuahuas as small as possible.
Due to their diminutive size, there was widespread speculation that Chihuahuas are not really dogs but rodents. Many people have pointed out the close likeness in appearance between Chihuahuas and a rodent, but are Chihuahuas dogs or rodents on a genetic level?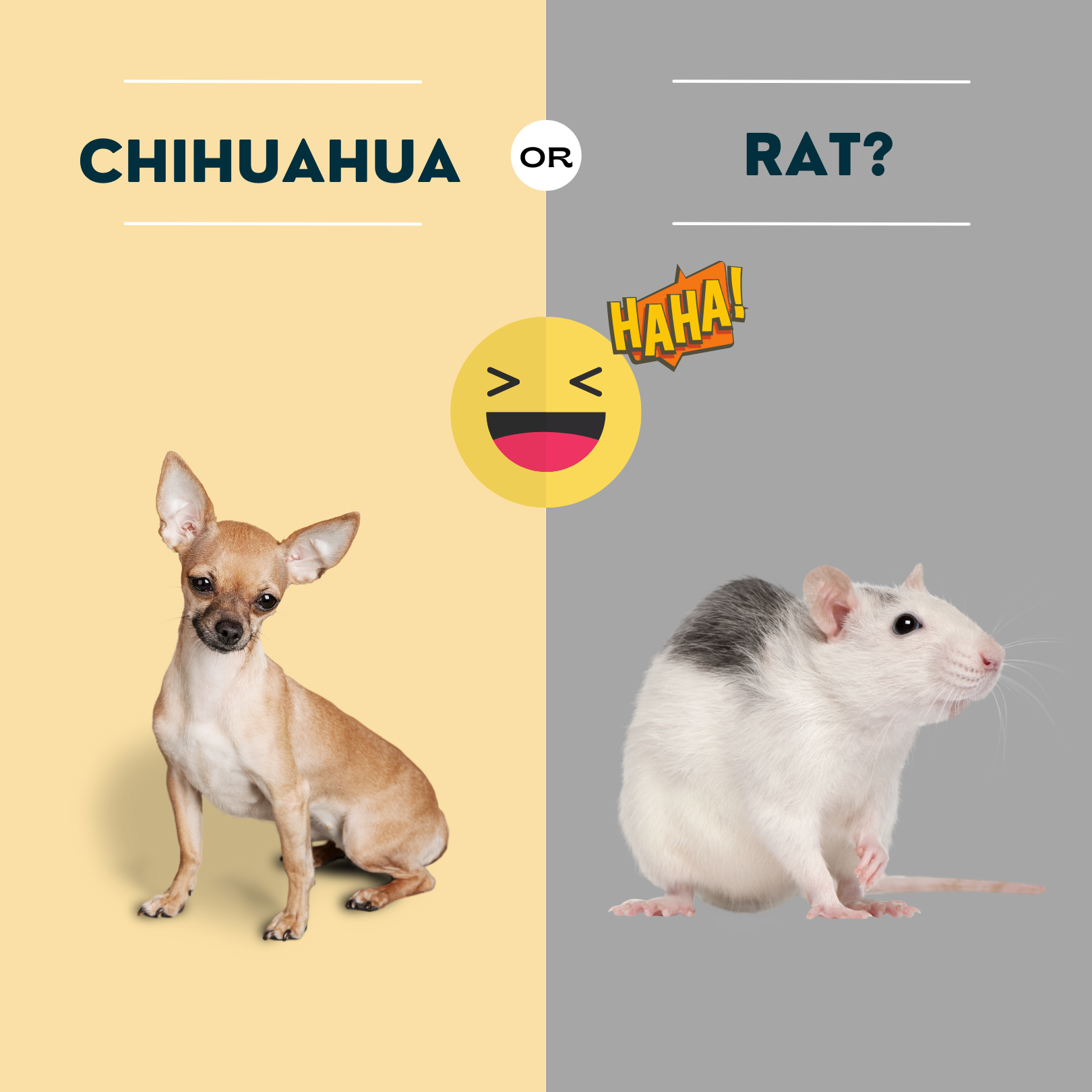 Are Chihuahuas actually dogs?
In 2004 an article by the Wately Review claimed that researchers after analyzing the DNA of 85 dog breeds concluded that the Chihuahua was, in fact, a type of oversized rodent and not a dog. This led many to speculate - are Chihuahuas dogs or rodents?
However, this article was a false claim written purely as a satirical news article by the website owners' own admission in the "About" section of the site.
The Watley Review stated in 2004 that the Chihuahua was a large rodent and that it was selectively bred for many centuries to resemble a canine. The article stated that scientists at the Fred Hutchinson Cancer Research Center in Seattle had undertaken a study in which they analyzed 414 DNA samples from 85 breeds of dog.
Peggy Wilson who was the president of the Chihuahua Club of America said that they used 96 distinct patterns called "microsatellites" in dog's genes that were then used by researchers to compare dogs within the same breed as well as one breed with another. At the end of the study, they concluded that each breed was genetically distinct.
It should be noted here that The Watley Review is not based on journalistic merit, or any facts and that names, events and places are fictitious. However, this confusion led some people to believe that the Chihuahua did originate from rodents.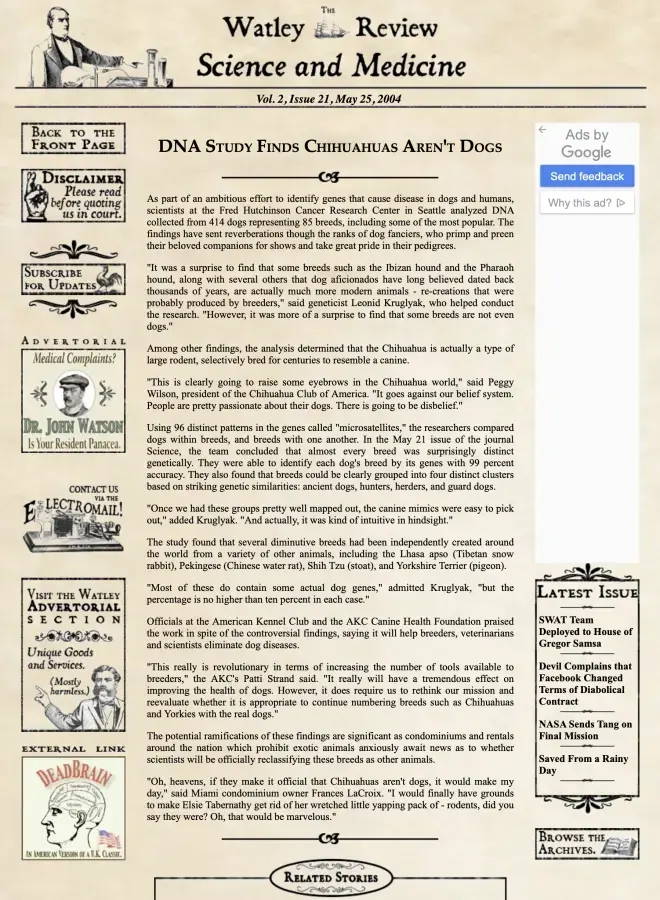 Are Chihuahuas related to rodents?
As a result of the Watley Review article, people began to wonder whether the Chihuahua was a dog or a rodent. Future studies proved that the Chihuahua has no genetic connection to rodents, much to the relief of Chihuahua enthusiasts everywhere.
Chihuahuas, like other dogs, are descendants of wolves. In 1904 the American Kennel Club stated that Chihuahuas are a "reputable and recognizable breed" and are of exacting standards.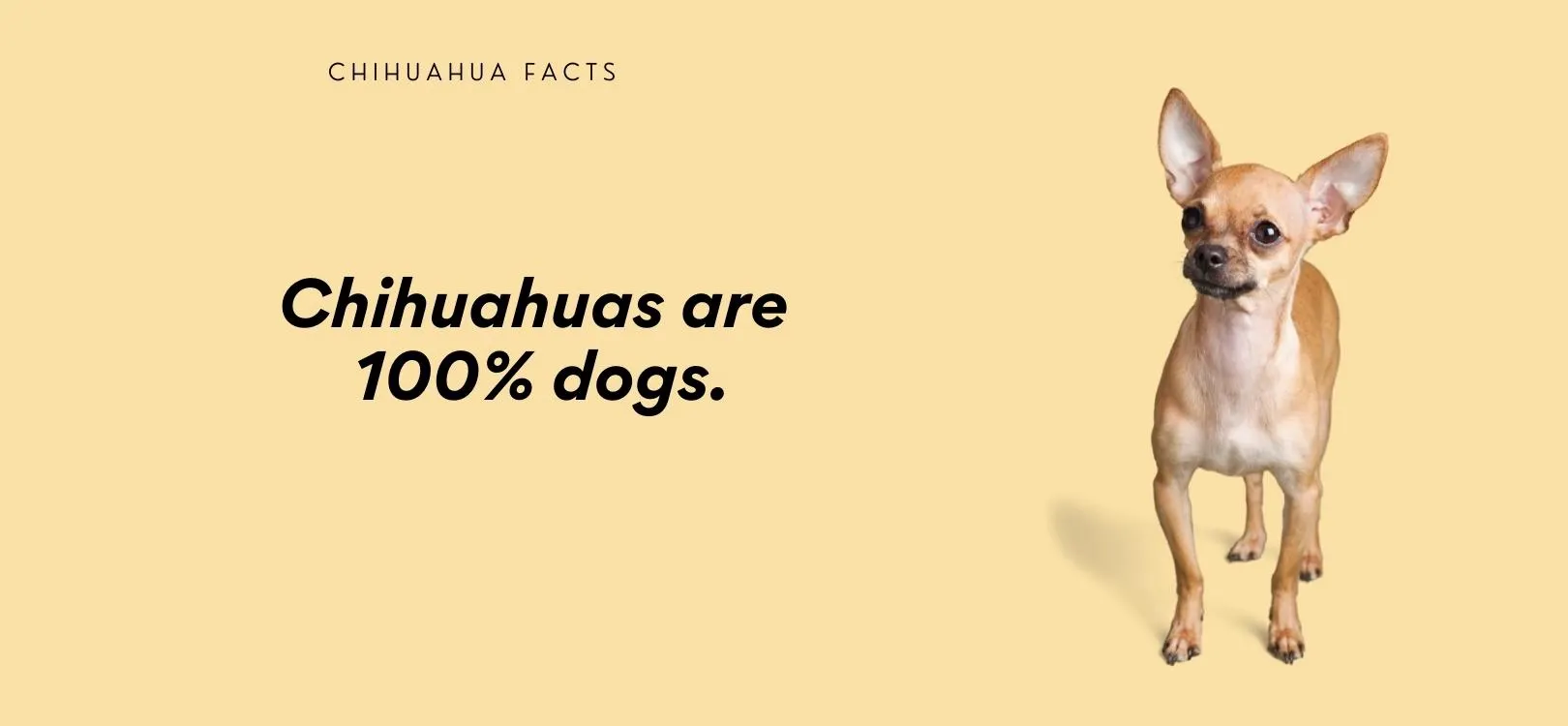 Similarities vetween Chihuahuas and rats
Surprisingly, Chihuahuas and rodents do have similar physical features. When you look at a Chihuahua, it can look quite rodent-like, which is what led to the initial speculation and confusion.
So, to sate the curiosity of those who want to know what the exact similarities are, we have listed below some of the comparable features between Chihuahuas and rodents:
Chihuahuas' heads are round and apple-shaped, which can be likened to a rodent's head.
Chihuahuas and rats have very similarly shaped ears, however the Chihuahua's are significantly larger and more pointed.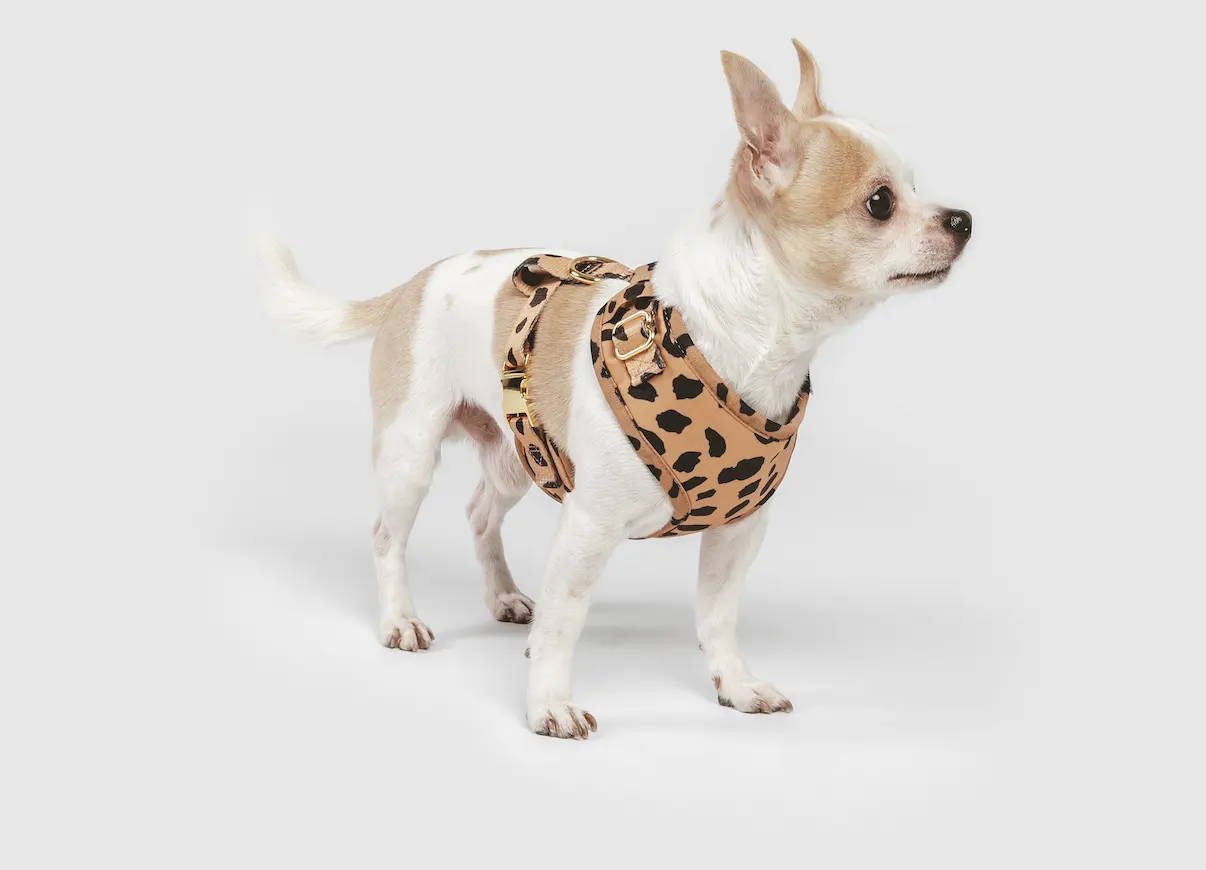 The large, round, dark eyes of the Chihuahua can give tit a rodent-like appearance. However, the Chihuahua has significantly larger eyes than a rat in relation to its own head.
For both Chihuahuas and rodents, the tails are thin and respond to their emotional state. However, the rat has a much longer tail with less fur, whereas the Chihuahua's tail is quite short.
Chihuahuas are so tiny that they have developed a status as a handbag-dog or fashion accessory. Those same tiny body and quick moving legs are what make them look a little rat-like.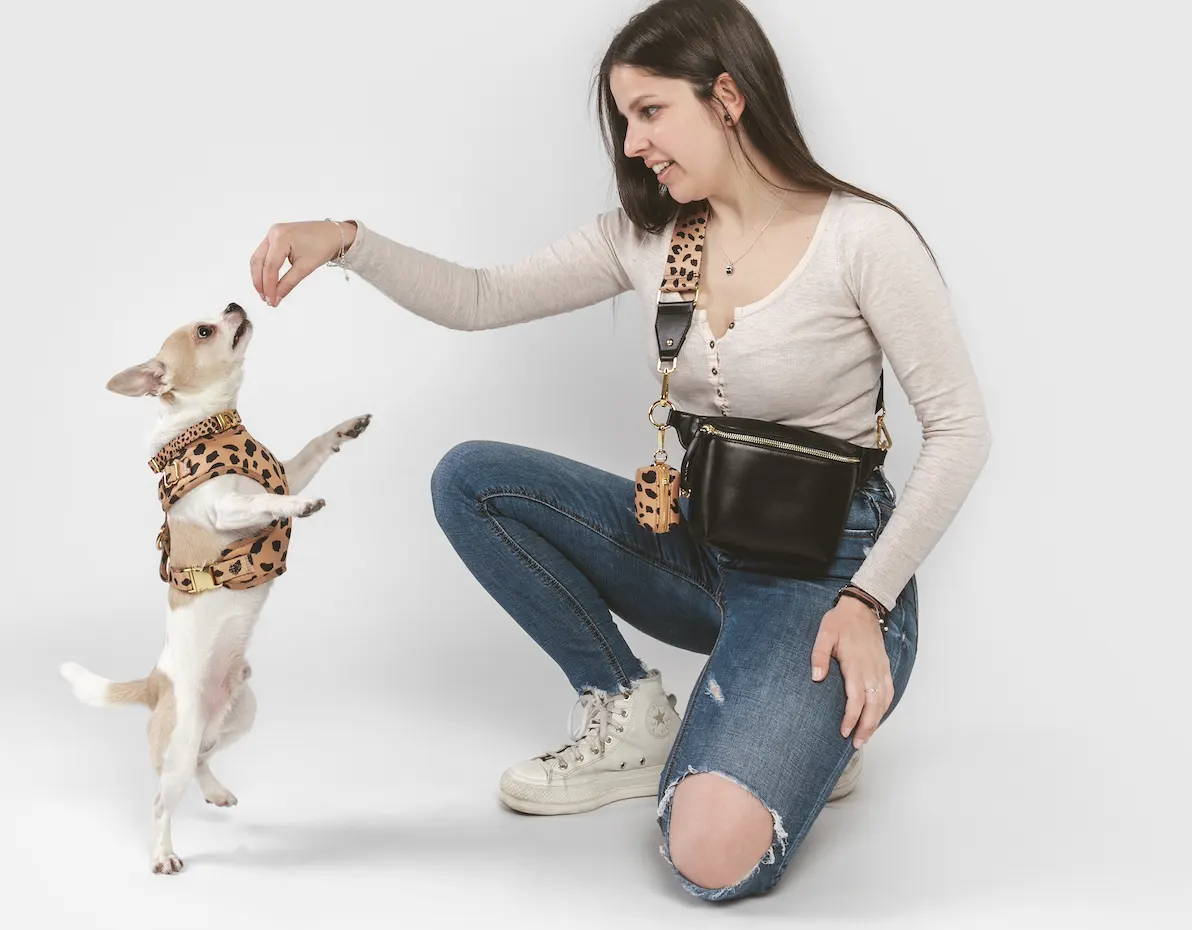 Chihuahua are known for having thin, pointed snouts, which with their large bulbous eyes can verge on looking rodent-esque. Though rats do have much longer noses to allow them to fit their heads into awkward spaces and get free more easily.
Doggy daycare is a more relaxed approach to socializing seeing as the dogs are not being regimented allowing them to relax and follow their instincts more easily. However, it's also worth noting that doggy daycare would mean your Chihuahua being looked after by someone other than yourself, so you will be operating on faith that they will behave in your absence.
So, why do Chihuahuas look like rats?
It is unknown exactly what has caused the Chihuahua breed to resemble rodents. Though the origin breed of Chihuahuas did have even shorter legs, smaller ears, and longer faces (perhaps resembling rats even more so than their modern-day descendants). But for those wonder "are Chihuahuas related to rats?" We can definitely say, no, they are not.
Over the years Chihuahuas have carried down the more rodent-like features of their ancestors, whilst also getting significantly smaller as demands calls for it. As a result, we are left with a dog that could perhaps be mistaken for a rodent in the right light.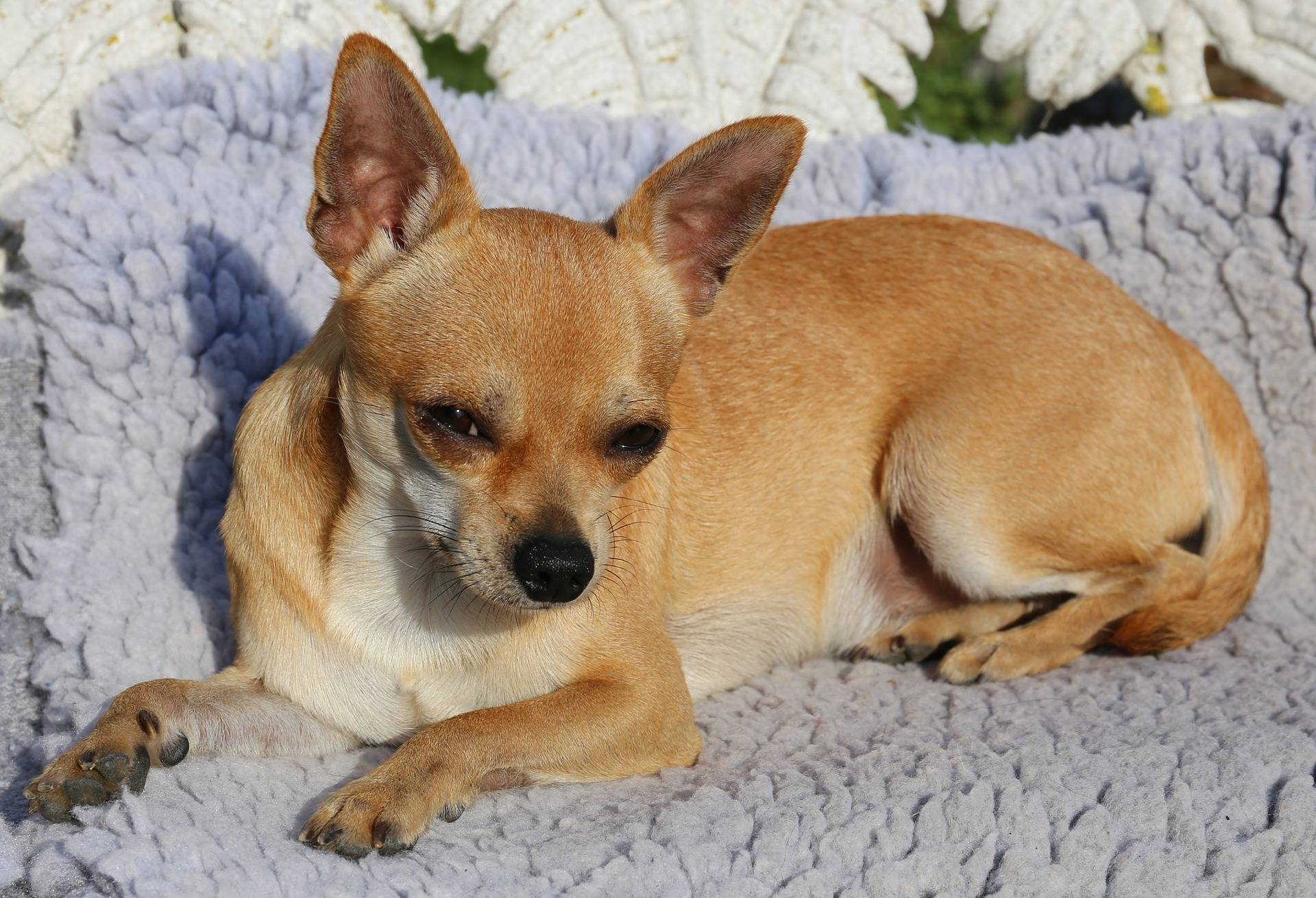 For the sake of clarity let's take a look at where the Chihuahua originated. Research into the DNA and history of the breed has shown that the Chihuahua's ancestors entered North America during the ice age when more land was still accessible than it is today. The Chihuahua was then bred from a different breed native to Mexico by the native people.
Today the Chihuahua's original breed is extinct either because they were interbred with other dogs to a point that they no longer existed, or as another theory suggests, they were hunted to extinction and eaten by the Spanish.
Nowadays, there are varying versions of the Chihuahua that vary in color and coat.
In conclusion, yes, Chihuahuas are dogs, not rats or rodents. Don't let the appearance of the Chihuahua fool you. No matter what their size or how rodent-like they look, Chihuahuas are dogs and have evolved from wolves, not rodents! There is no doubt about it. They are loyal, protective, playful, fiery, and energetic. Everything a person needs from a new furry companion.
Are Chihuahuas Rats? The FAQs
Despite long-standing speculation and rumor that has been spread throughout the Internet causing people to question "are Chihuahuas rodents?" they are not. In fact, Chihuahuas are proven dogs. The history of the breed has proven that they are descended from wolves as opposed to rodents.
Is the Chihuahua a dog or a rodent?
Though Chihuahuas may share many similarities with rodents, Chihuahuas are in fact dogs. Multiple studies have taken place to prove this fact and genetics and history have shown that they have canine ancestry.
Are Chihuahuas related to rats?
Chihuahuas are not related to rats. They are a type of dog that is named after the Mexican state of Chihuahua. While Chihuahuas are not related to rats, they do share some similarities with them. Both Chihuahuas and rats are small animals with large eyes and erect ears. However, Chihuahuas are friendly and loving while rats are often seen as pests. So, while they may look alike, Chihuahuas and rats are actually quite different.