Due to their small size, there was speculation that Chihuahuas are not really dogs but rodents. Many people have pointed out the close likeness in appearance between Chihuahuas and a rat. There is a legend of how a large rat was once mistaken for a Chihuahua.
What started out as a piece of fictitious writing in a satirical online publication generated an entire internet fallacy about the genetic lineage of the Chihuahua.
The article reported that researchers had discovered that Chihuahuas were not dogs at all, but the descendants of rodents.
If you think that sounds like rubbish, you are right...it is!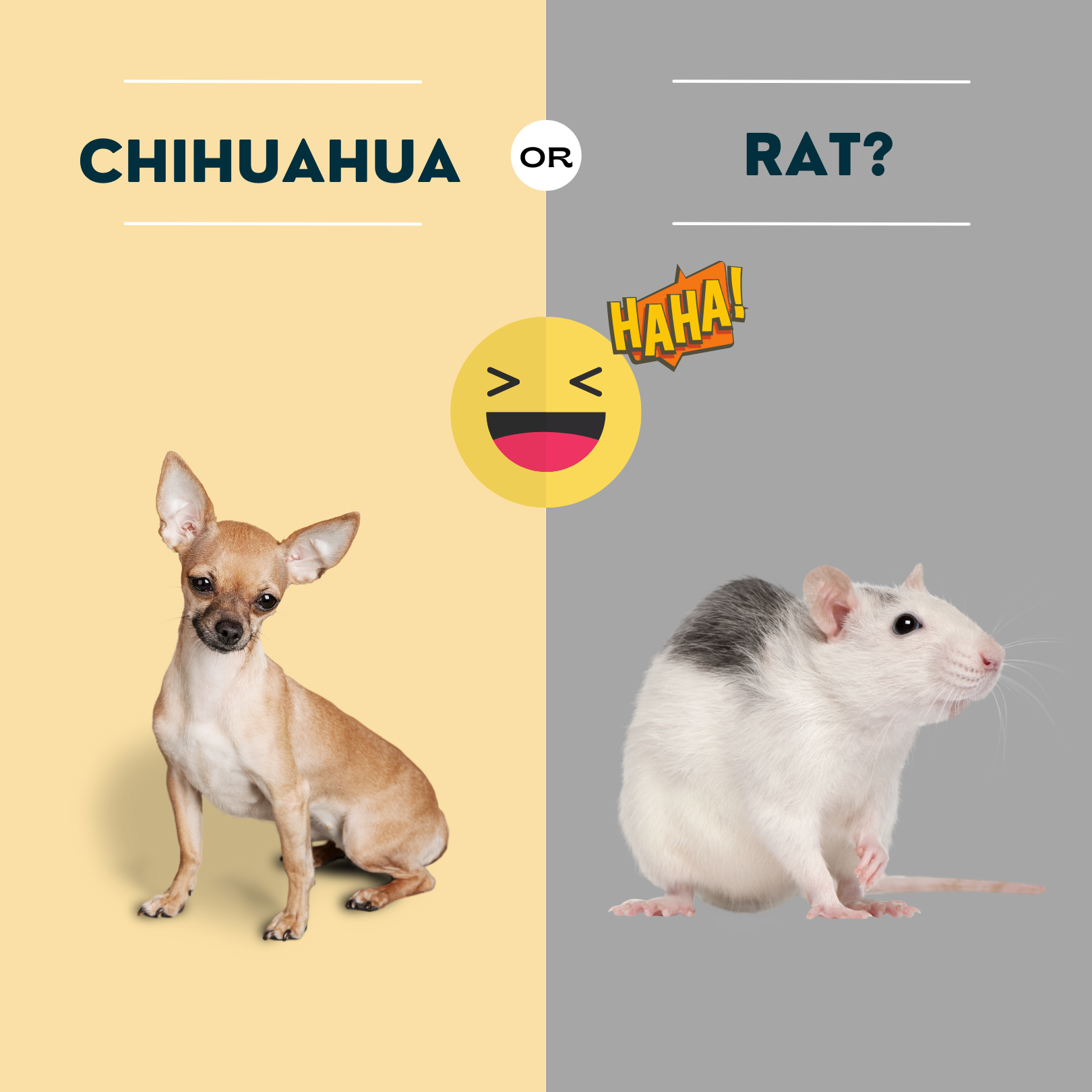 Are Chihuahuas Actually Dogs? Debunking a Myth.
In 2004 an article by the Wately Review claimed that researchers after analyzing the DNA of 85 dog breeds came to the conclusion that the Chihuahua was actually a kind of oversized rodent and not a dog. This led many to speculate if Chihuahuas were actually dogs or rodents.
But, it was a false claim and based purely on a satirical news article.
The Wadley Review stated in 2005 that the Chihuahua was a large rodent and that it was selectively bred for many centuries to resemble a canine. The article stated that Peggy Wilson who was the president of the Chihuahua Club of America said that they used 96 distinct patterns called "microsatellites" in dog's genes and researchers used this information to compare dogs within the same breed as well as one breed with another.
At the end of the study they concluded that each breed was genetically distinct. The journal also stated that the Lhasa apso originated from the Tibetan snow rabbit, the Pekingese originated from the Chinese water rat, that the Shih Tzu originated from the stoat, and that the Yorkshire terrier originated from the pigeon.
It should be noted here that The Wadley Review is not based on journalistic merit or any facts and that names, events and places are fictitious. However, this confusion led some people to believe that the Chihuahua did originate from rodents.
People began to wonder whether the Chihuahua was actually a dog or a rodent. When they came to know that they were not raising rodents, they were relieved to find out that they were indeed dogs. Chihuahuas like other dogs are descendants of wolves. In 1904 the American Kennel Club stated that Chihuahuas are a "reputable and recognizable breed" and are of high standards.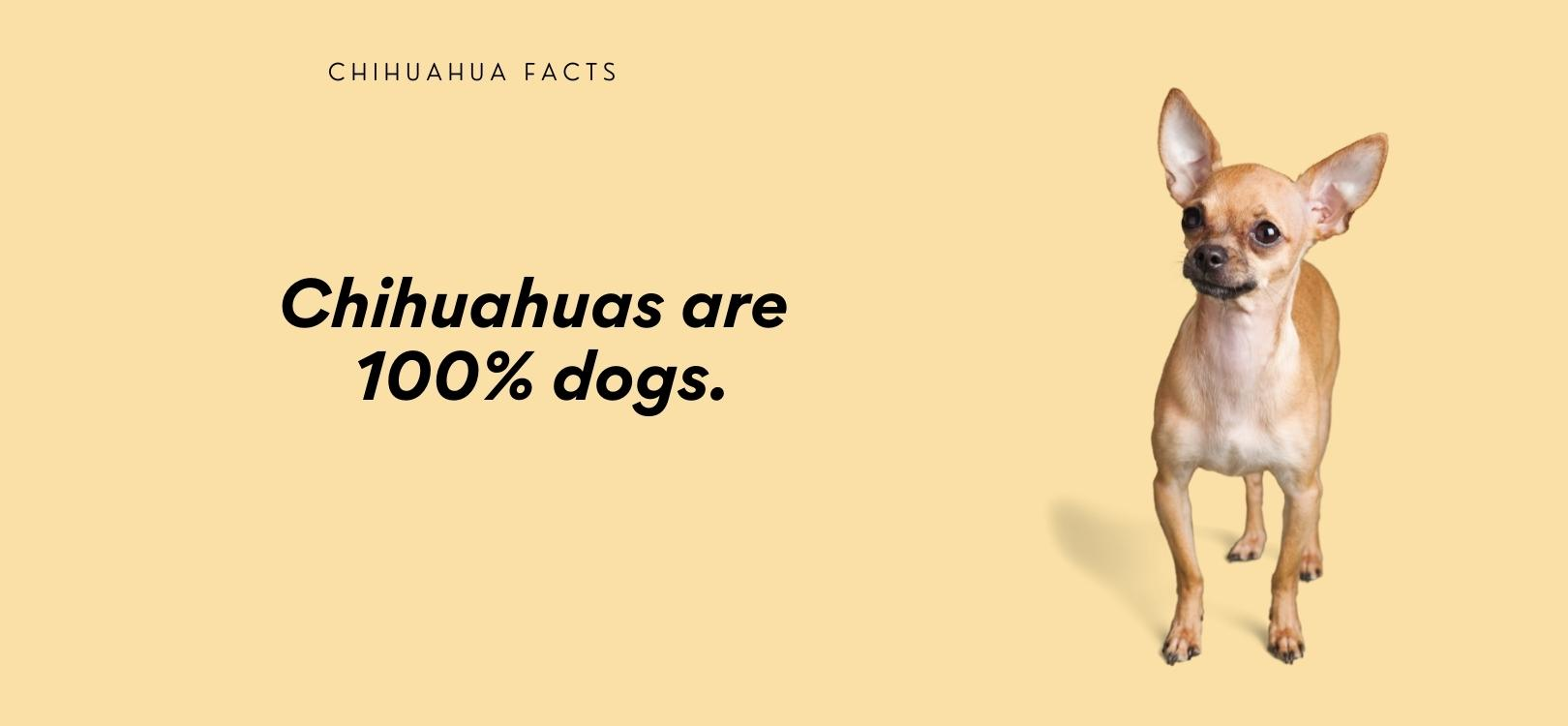 Science have spoken: chihuahuas are not rodents
This satirical publication describes itself as an organisation that produces articles that are "completely without journalistic merit or factual basis."
In some ways it may seem odd that there are people out there with so little to do with their lives, that coming up with satirical scientific studies is an adequate way to pass the time.
However, whatever turns you on! The "journalists" at the W.R.S.M. probably found it hilarious to come up with a bunch of rubbish about Chihuahuas being descended from rats rather than dogs.
Good for them. Let's hope they had fun!
But the way that the fictitious information contained in this online publication made it into general circulation, goes to show how easily false information can take on a life of its own if it is not subjected to appropriate fact-checking.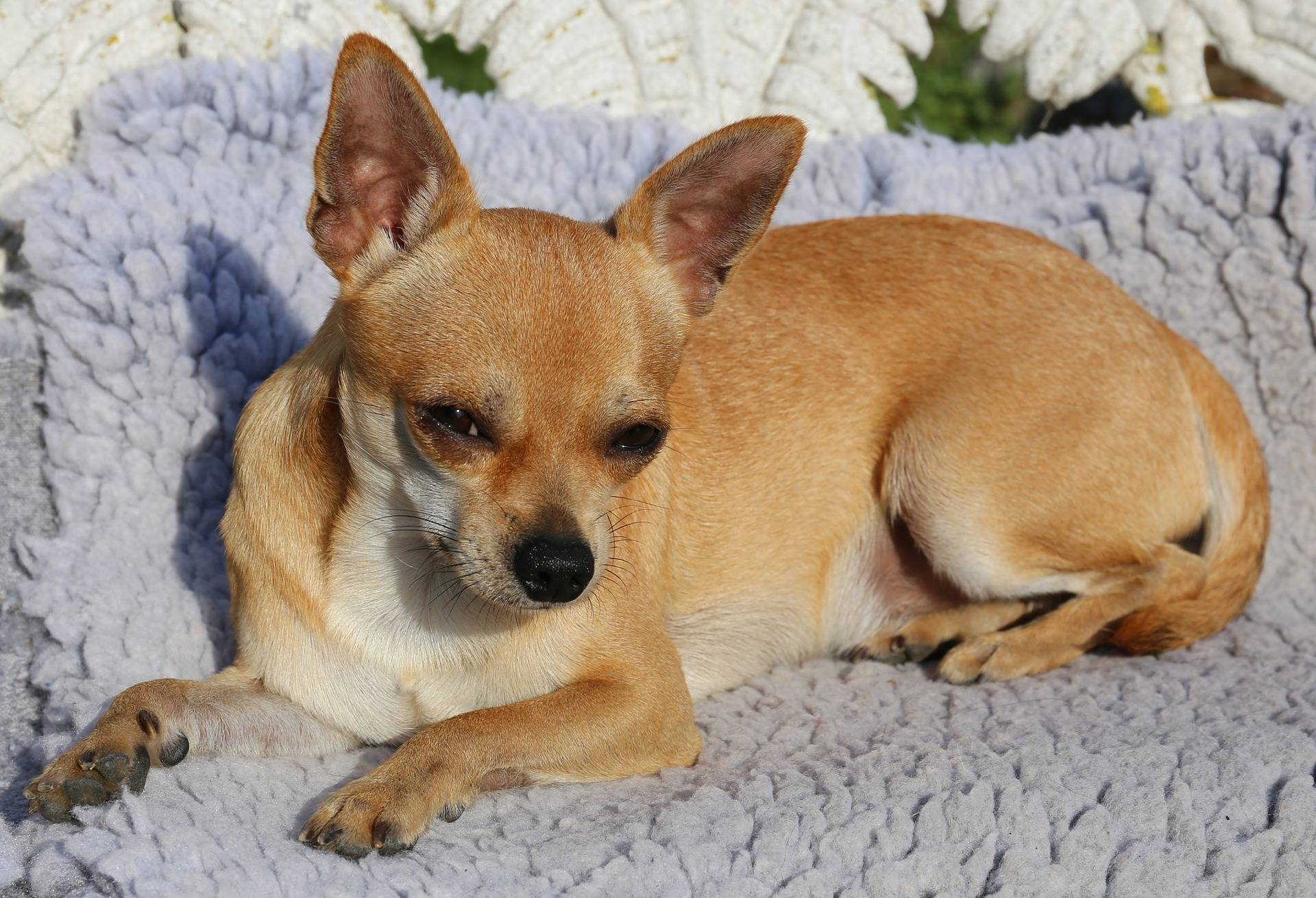 A quick glance at any post contained in the Watley Review of Science and Medicine (and a quick glance is all you will need), reveals a tongue in cheek publication. It's layout and writing style resembles a Victorian broadsheet, printed on Sepia paper and with various olde worlde-looking drawings.
Like all pseudo-scientific publications, it has all the hallmarks of authority including:
A realistic-sounding research facility.
Scientific-sounding language.
Quotes from authoritative people such as "researchers."
Credible information mixed in with false statements
Quotes from the general public about the findings.
It does, however, have a disclaimer printed in the margin that reads "please read before quoting us in court."
It's hard to say if this is just another cheeky gag, or an actual attempt to point out that none of the scientific information contained in the publication is, indeed, factual.
The opening paragraph of the Chihuahua story is kind of convincing, in a quasi-scientific sort of way. It describes a research programme that set out to identify genes which may cause diseases in dogs and humans, conducted at a fictitious research centre called the Fred Hutchinson Cancer Research Centre.
The story describes a bunch of supposed data obtained from samples of canine DNA collected from 414 dogs and representing 85 breeds.
"Among other findings," it says, "the analysis determined that the Chihuahua is actually a type of large rodent, selectively bred for centuries to resemble a canine."
To quote the publication: "the findings have sent reverberations through the ranks of dog fanciers, who primp and preen their beloved companions for shows and take great pride in their pedigree."
The article continues in this vein for some length and then moves on to supposedly quote the president of the Chihuahua Club of America: a fictitious person named Peggy Wilson.
"This is clearly going to raise some eyebrows in the Chihuahua world," Miss Wilson apparently told the publication. "It goes against our belief system. People are pretty passionate about their dogs and there is going to be disbelief.
The article carries on by quoting various other so-called reputable sources, making claims about various other breeds, and how this information will be used.
Ho hum...enough about the "Wally Report" which, incidentally, is now defunct. Let's move on to some actual facts shall we.
Similarities between Chihuahuas and Rodents
Surprisingly, Chihuahuas and rodents do have similar physical features. When you look at a Chihuahua, it looks more like a rodent than a dog which is why it led to speculation and confusion among many. Let's take a look at some of the similar features between Chihuahuas and rodents.
Chihuahuas and rodents have Round heads
Chihuahuas' heads are round and apple-shaped, which is similar to a rodent's head.
Chihuahuas and rodents have similar ears
Both animals have shot and pointy ears that are erect on their heads. In addition, their ears are similar to large rats and rodents.
Chihuahuas and rodents have round eyes
They also have big round eyes that completely melt your heart. Chihuahua's eyes look more rodent-like rather than dog-like.
Chihuahuas and rodents have Short and stubby tails
For both Chihuahuas and rodents, the tails are short and thin and go up depending on their emotional state.
Chihuahuas and rodents have a tiny body
Chihuahuas are so tiny that they can easily fit in the palm of your hand or in your pocket. No wonder celebrities like to carry them! Their body is so tiny that it is similar to a rodent's body.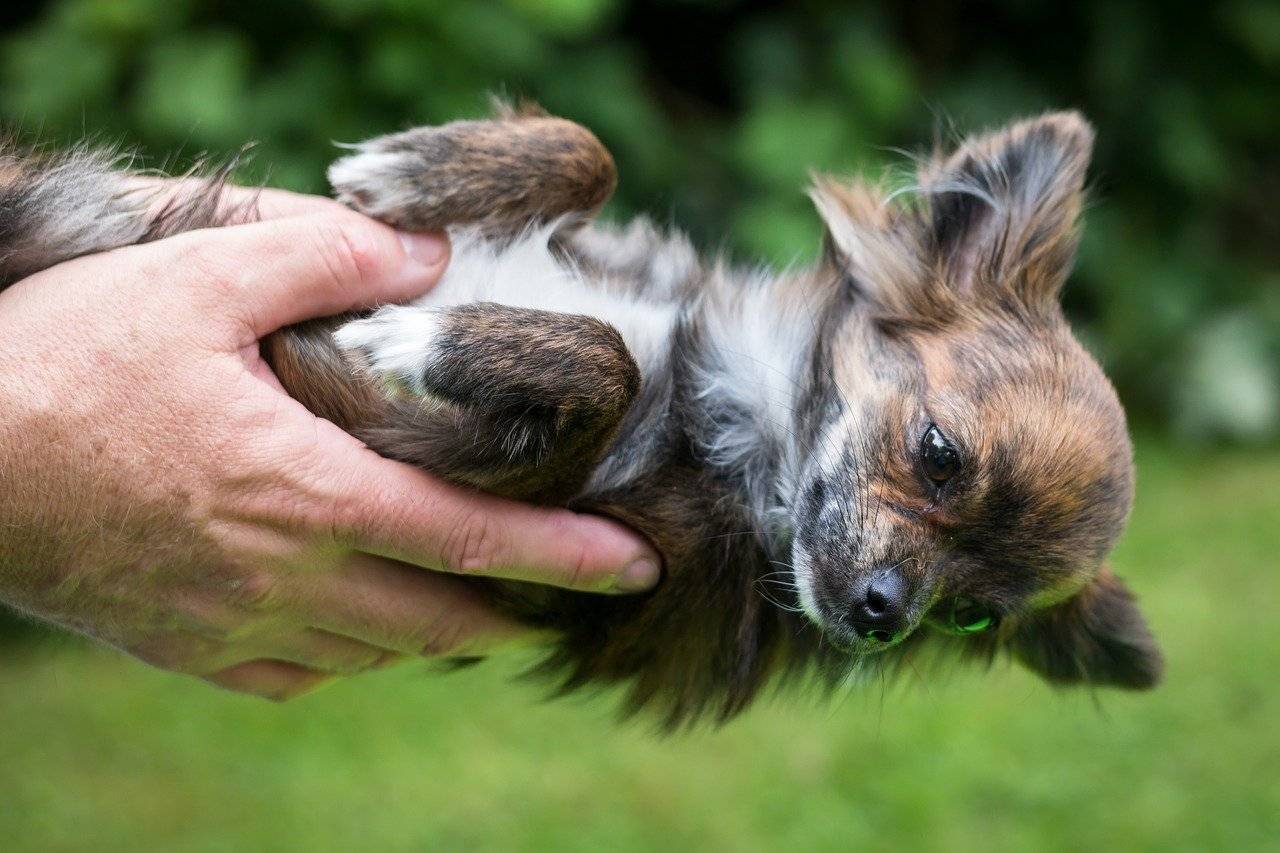 American Kennel Club says that chihuahuas are dogs
The American Kennel Club knows what it is talking about when it comes to the authenticity of dog breeds. To the A.K.C., the Chihuahua is "a graceful, alert, swift-moving, compact little dog, with a saucy expression and with terrier-like qualities of temperament."
They further describe the breed as having originated in the Mexican state of Chihuahua, where the earlier specimens of the breed were found.
So to imply that Chihuahuas were bred from a species of rodent, rather than from strong, capable and 100% real dogs is, to say the least, somewhat insulting to this sassy little breed of dog.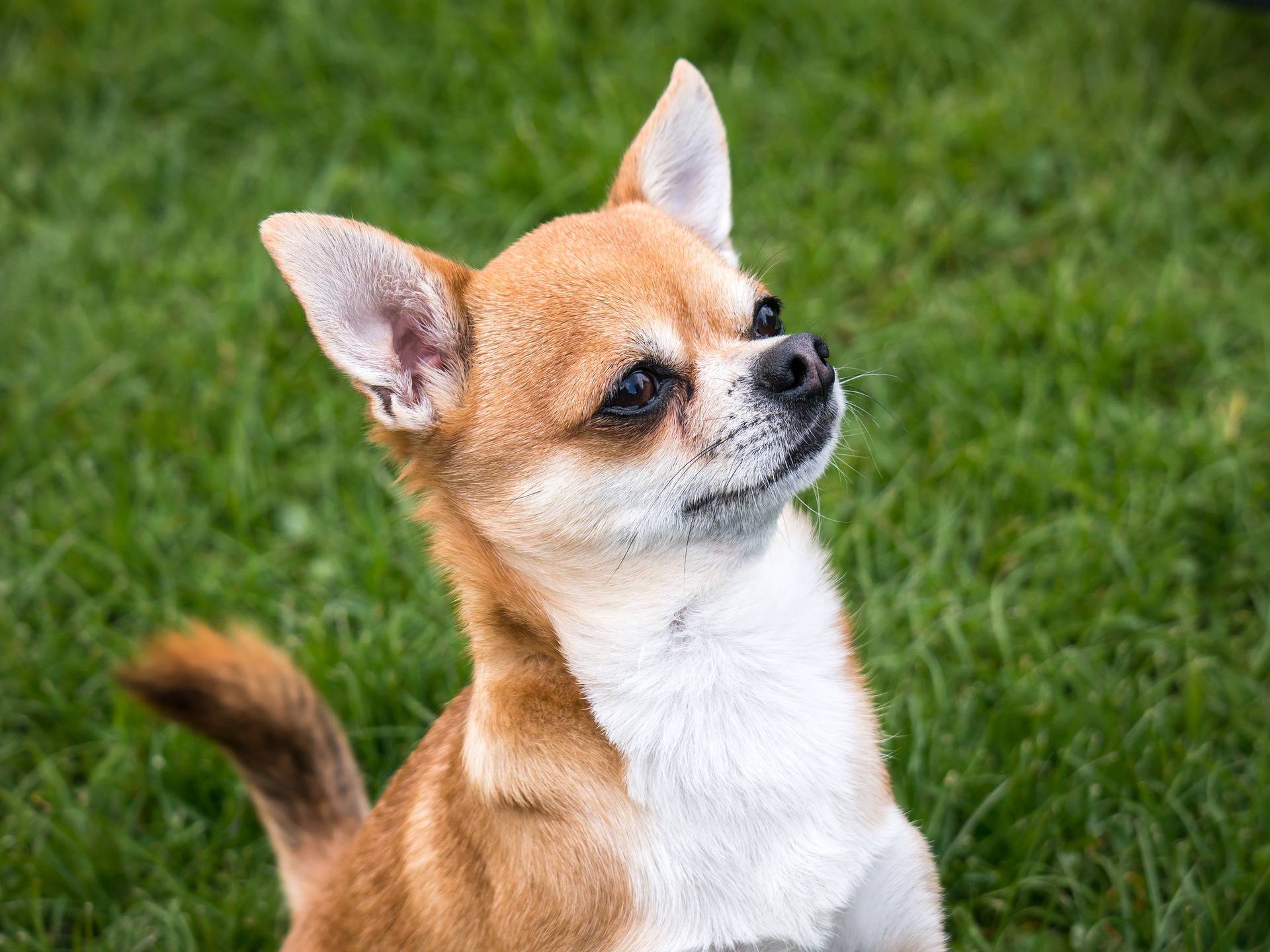 Are Chihuahuas Really Dogs? The Bottom Line
Don't mistake the Chihuahua's tiny appearance for meekness. The Chihuahua is very popular because of its outgoing and bold nature and today it appeals to men, women and children. The Chihuahua has a lively personality and ironically, they are great at catching rodents! They need constant training to help them behave well and socialize.
Because of their spicy personalities and cute appearance, Chihuahuas are fun to have as pets. They love activity and are always energetic. Treat your Chihuahua with love and they will make a wonderful pet. Allow them to play with you, socialize with other dogs and snuggle up to you at times.
The conclusion is yes. Don't let the appearance of the Chihuahua fool you. No matter what their size or how rodent-like they look, Chihuahuas are dogs and have evolved from wolves, not rodents! There is no doubt about it.