Apple-Head Chihuahua: Things to Know Before Getting One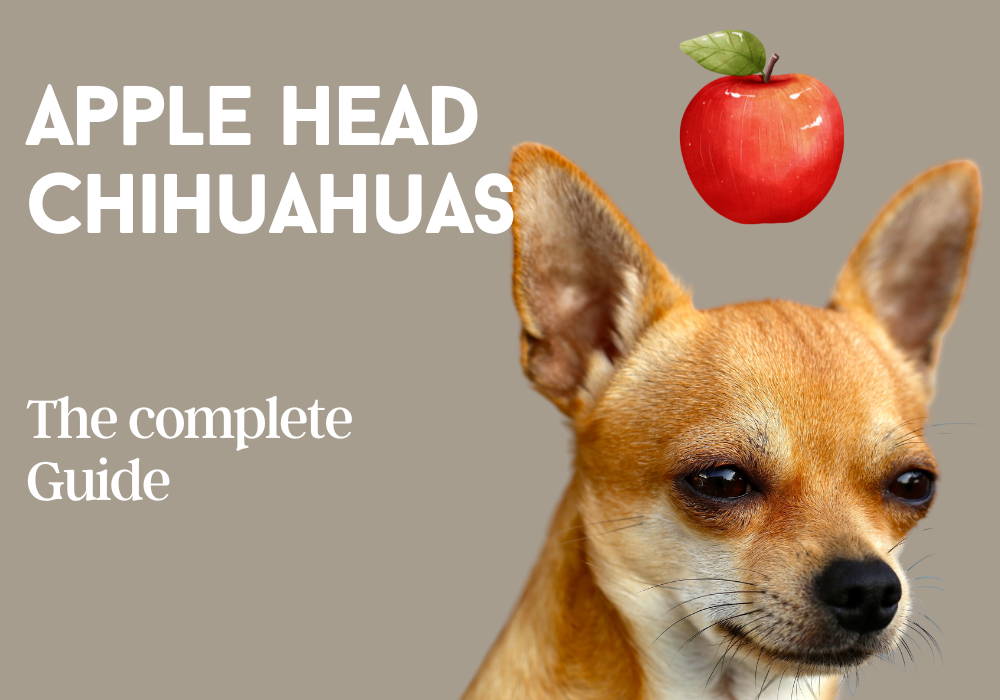 Are you looking for a pet that's small in size but big in personality? Look no further than the Chiuahua—one of the most popular breeds. Not only are they incredibly affectionate and smart, but there are tons of different types of Chihuahuas to choose from.
The Apple-Head Chihuahua is probably one of the first ones that comes to mind, with its round head shape resembling an apple. But have you ever wondered why it has this name and what else makes it unique? Read on to learn more about these sweet little dogs!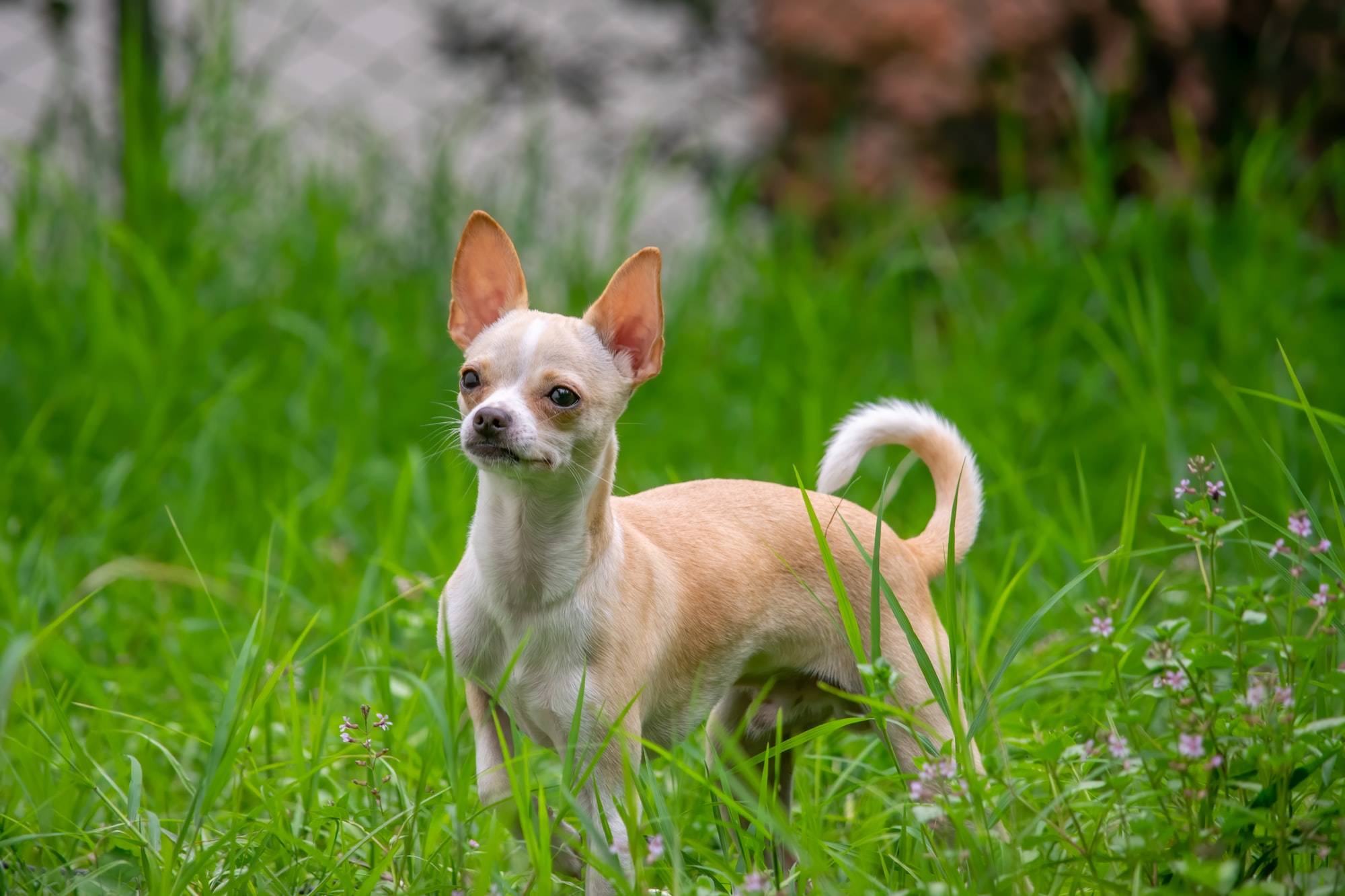 Apple-Head Chihuahua: Things to Know Before Getting One
Chihuahuas are widely recognized as one of the most sought-after small dog breeds. However, it's worth noting that there are several distinct types of Chihuahuas that exhibit unique characteristics.
One particular type that immediately springs to mind for many is the Apple-Head Chihuahua, although it's common for people to be unaware of this specific name.
The moniker "apple head" (sometimes written as "Applehead Chihuahua") derives from the rounded shape of these Chihuahuas' heads, which strikingly resembles the form of an apple.
Apple Head Vs Deer Head Chihuahua
The Deer-Head Chihuahua, while not acknowledged by the AKC, belongs to the same breed as the Apple-Head. It exhibits distinct aesthetic differences, particularly in the size and shape of its skulls, but its fierceness remains unchanged!
Moreover, they are equally fashionable - as demonstrated by Reese Witherspoon's adorable canine in Legally Blonde, which happens to be a Deer-Head Chihuahua.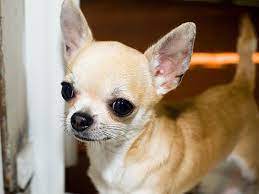 An apple-shaped head is the breed standard for Chihuahuas
The categorization of Chihuahuas, including variations like Deer-Head Chihuahuas, may be disputed by some individuals who question the authenticity of the breed. However, it is important to note that all Chihuahuas, regardless of type, are genuine representatives of the breed, albeit not conforming to the dog breed standard.
If adhering to breed standards is a priority for you, opting for an Apple-Head Chihuahua is recommended.
It should be noted that Apple-Head Chihuahuas are well-suited for dog shows due to their adherence to the desired skull shape as sought by kennel clubs.
Conversely, Deer-Head Chihuahuas do not possess the skull shape recognized by these clubs, and, as a result, are ineligible for participation in competitions. Nonetheless, it is worth acknowledging that all types of Chihuahuas have the potential to be exceptional companions, and are undeniably adorable in their own right.
Apple-Head Chihuahuas are more expensive
Apple-Head Chihuahuas, being the breed standard, are often priced higher compared to Deer-Head Chihuahuas. They can commonly be found for around $800, but sometimes the price can go even higher.
On the other hand, Chihuahuas with an impressive lineage can sometimes surpass that price. Many individuals willingly invest in Apple-Heads due to their unique aesthetic appeal.
For certain enthusiasts focused on competition, the cost is not a concern when obtaining an Apple-Head Chihuahua. However, others who are not interested in show dogs find deer heads more budget-friendly while still being adorable.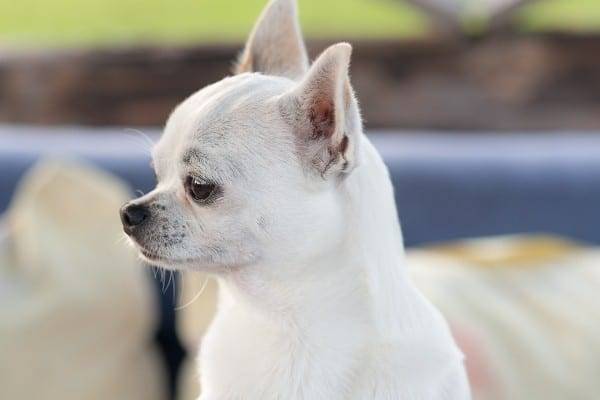 Apple-Head Chihuahua characteristics
Apple-Head Chihuahuas are known for their intelligence and alertness, as well as the fact that they make excellent watchdogs. They are also fiercely loyal and love to be around people.
The body of an Apple-Head Chihuahua is usually small and slim, with a short muzzle and small ears. The most distinguishable feature of the breed is their round skull which gives them their name. This shape often accentuates the eyes, giving them a unique charm.
Apple-Head Chihuahuas can have either short or long hair. Their coat requires regular brushing and trimming, depending on the length of their fur. It's important to take good care of their coats in order to keep them looking neat and prevent tangles from forming.
Apple-Head Chihuahuas also come in a variety of colors including black and white, tan and white, chocolate.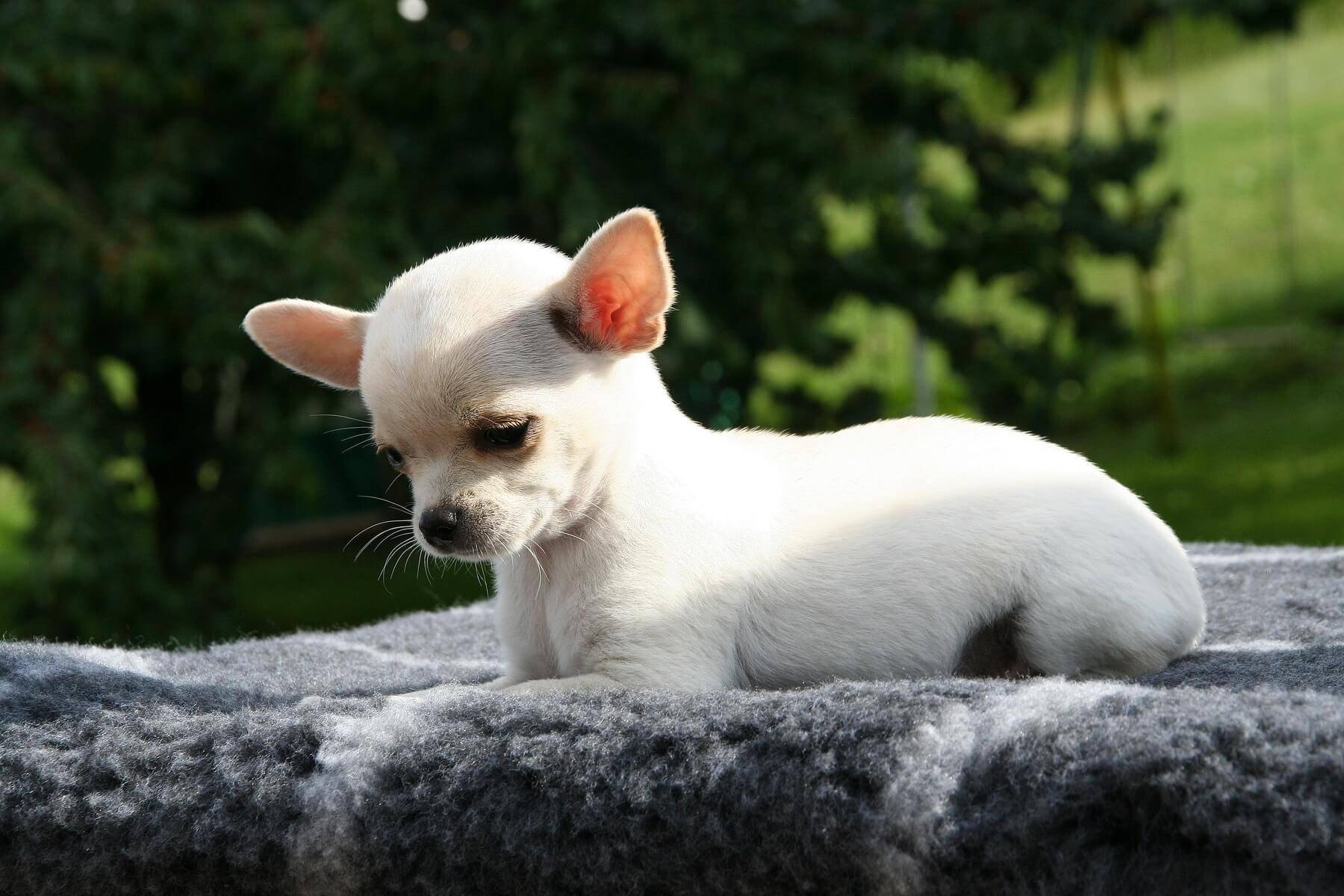 Beware of the attitude! The Apple-Head Chihuahua is widely known for its sassy and spirited demeanor. It is fiercely loyal and has a tendency to form a strong bond with a favored human.
However, without proper training, they can become overly confident. While fantastically cute, Apple-Head Chihuahuas are not the best companions for cats, kids, and other dog breeds due to their possessive and jealous nature.
Apple-head Chihuahuas are known for their longevity and can be expected to live up to 16 years on average. Proper nutrition, regular exercise, and preventative health care will help them lead a longer life.
Apple-Head Chihuahuas are generally healthy dogs, but they may be prone to particular health issues. Common conditions include hypoglycemia, luxating patella (commonly referred to as 'slipped kneecaps'), and hydrocephalus (often known as water on the brain).
Due to the shape and size of their eyes, Apple-Head Chihuahuas are particularly prone to eye disorders such as glaucoma, progressive retinal atrophy (PRA), and distichiasis. Regular checkups with a veterinarian can help detect these issues early on.
Apple-Head Chihuahuas can also suffer from dental issues due to their small jaws. As such, they may require extra attention in regard to oral care and hygiene. Regular brushing of the teeth is recommended to keep them healthy and fight off periodontal disease.
Apple-Head Chihuahuas may also be predisposed to heart disease, such as heart murmurs or valve problems. In order to keep them healthy, it is recommended to monitor their breathing and check for any signs of distress or fatigue.
Apple-Head Chihuahuas may also suffer from Patellar Luxation, which is a condition where the kneecap slips out of place. This can lead to symptoms such as limping, lameness, and pain in the knee joint. Regular check-ups with a vet can help diagnose any problems before they worsen.
Collapsed Trachea is a condition where the windpipe wall weakens and collapses in on itself. Symptoms of this disorder include coughing, wheezing, and difficulty breathing. Treatment options can vary depending on the severity of the condition.
How to Care for an Apple-Head Chihuahua?
If you're considering adopting an Apple-Head Chihuahua, there are a few things to keep in mind.
When it comes to your Apple-Head Chihuahua, providing them with high-quality dog food specifically formulated for their small size is of utmost importance.
Their petite stature requires a carefully balanced diet to ensure optimal health and well-being. Additionally, incorporating nutritious treats into their routine can serve as rewards for good behavior and reinforce positive reinforcement during obedience training sessions.
Just like any other breed, Apple-Head Chihuahuas require regular exercise in order to stay fit and healthy.
However, due to their small size, they should not be overly exerted or exposed to extreme temperatures for extended periods of time.
Taking your pup for brisk walks around the neighborhood or playing fetch in the backyard are great ways to keep them active.
Early socialization and obedience training are key to ensuring that your Apple-Head Chihuahua grows up well-behaved.
Encouraging positive reinforcement techniques such as rewards for good behavior or praising them when they perform tasks correctly is an effective way of teaching proper manners and instilling discipline.
Additionally, it's important to teach them basic commands such as 'sit', 'stay', and 'come' to make sure they remain safe when exploring the world around them.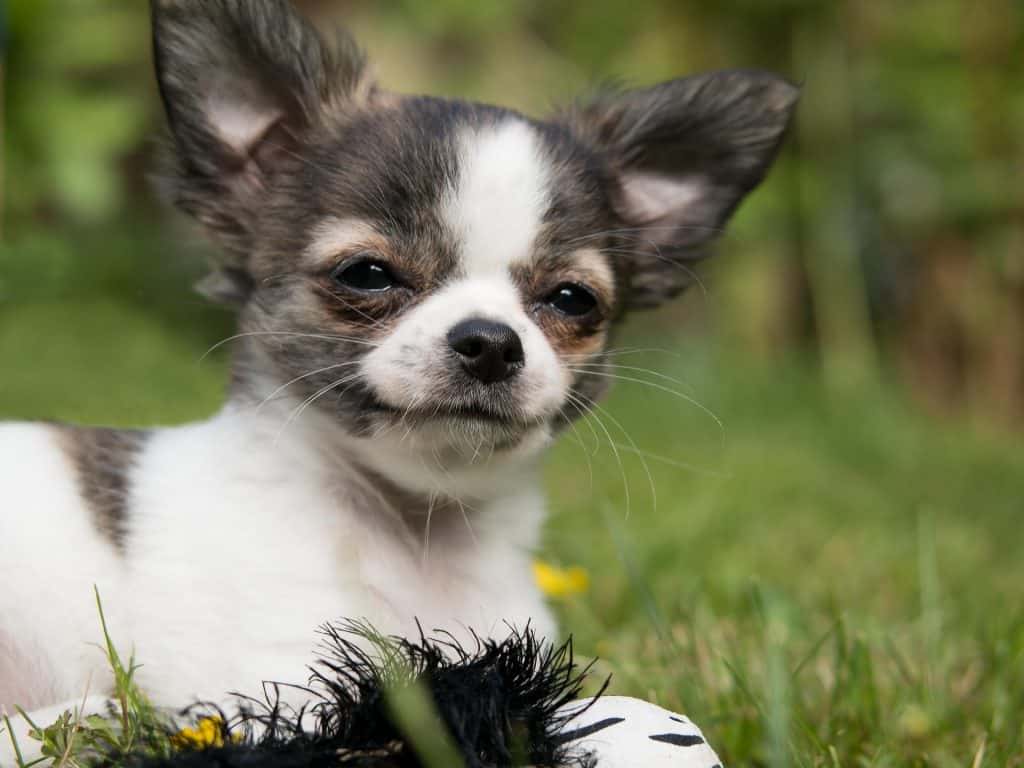 Socializing your Apple-Head Chihuahua is essential to ensure that they grow up comfortable around other people and animals.
Taking them for walks in the park or introducing them to other pets are great ways of helping them become accustomed to their environment. Additionally, you should also take time to give them individual attention; after all, everyone needs a little love!
Grooming is an essential part of keeping your Apple-Head Chihuahua healthy and looking their best.
Depending on their coat length, you should brush them at least once a week and trim their nails as needed. Additionally, it's important to check their ears on a regular basis and clean them with an appropriate cleaner if necessary.
How to find an Apple-Head Chihuahua?
If you're looking for an Apple-Head Chihuahua, it's important to do your research.
The best place to start is with a responsible and reputable breeder. Ask for references from your vet or local animal shelter, and be sure to research the breeder's background before making any commitments.
Additionally, always ask to see the parents of the Apple-Head Chihuahua you're considering adopting; this will help ensure that they come from a good bloodline and are free of any potential genetic diseases.
Rescue organizations are another great place to look for Apple-Head Chihuahuas, as they often take in dogs of all shapes and sizes.
You can search for rescue groups near you online or contact your local animal shelter for more information. Additionally, many shelters hold adoption events where you can meet the dogs in person and see if they're a good fit for you.
Here are the most well-known Chihuahua rescues in the USA:
https://www.chihuahua-rescue.com/

Texas Chihuahua Rescue – helping small dogs live big dreams

https://texaschihuahuarescue.org/

Arizona Chihuahua Rescue – Big Hearts for Little Dogs

Apple-Head Chihuahuas, the FAQs
How long do Apple-Head Chihuahuas live?
Apple-Head Chihuahuas usually live between 12 and 20 years, depending on their size and general health. The smaller Apple-Heads tend to have a shorter life expectancy than the larger ones.
Do Apple-Head Chihuahuas bark a lot?
Like any other breed of dog, Apple-Head Chihuahuas can bark when they sense danger or are excited. However, proper training can help minimize excessive barking and teach them to only bark when necessary.
What type of temperament do Apple-Head Chihuahuas have?
Apple-Head Chihuahuas tend to be loyal and affectionate with their owners, but also independent and protective. They can make great companions and are known to be very intelligent, although they may require patience when it comes to training.
Are Apple-Head Chihuahuas good with children?
Yes, Apple-Head Chihuahuas are typically good with children as long as the child is aware of how to interact properly with them. It's important to always supervise children around any pet, as they may not understand the signs of distress or fatigue. When properly socialized and trained, Apple-Head Chihuahuas can make amazing family pets.
Does Apple-Head Chihuahua require a lot of exercise?
No, Apple-Head Chihuahuas do not require a lot of exercise. Since they are relatively small dogs, simply taking them for short walks or playing fetch in the backyard is usually enough to keep them active and healthy.
Are Apple-Head Chihuahuas hypoallergenic?
No, Apple-Head Chihuahuas are not considered to be hypoallergenic. They shed moderately year-round, although the amount may vary depending on their diet and environment. Regular grooming can help reduce shedding and keep their coat healthy.