American Bulldog Chihuahua Mix (American Bullhuahua) Breed information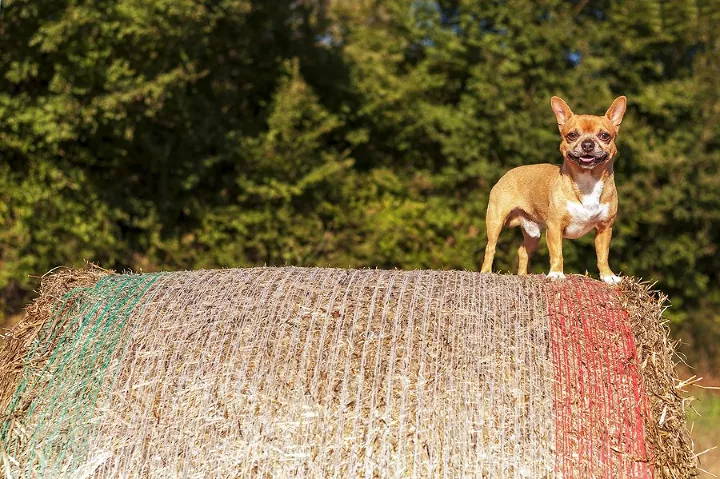 The American Bullhuahua is truly a unique pup, combining the tiny and energetic nature of the Mexican Chihuahua with the large and powerful build of an American Bulldog.
It's like bringing together two different worlds - its size ranges from being slightly bigger than a Chihuahua to being much smaller than an American Bulldog, and its energy level tends to be somewhere in between too!
Depending on its heritage, one of these dogs could end up loving attention or take on a more independent personality, so it's important to make sure you get to know your furry friend before forming any judgments.
Chihuahua mix with Bulldog Quick Facts
American Bulldog Chihuahua mix
fawn, brown, white, black, tan
stubborn, intelligent, social, people-oriented
American Bullhuahua Presentation Video
American Bullhuahua Pictures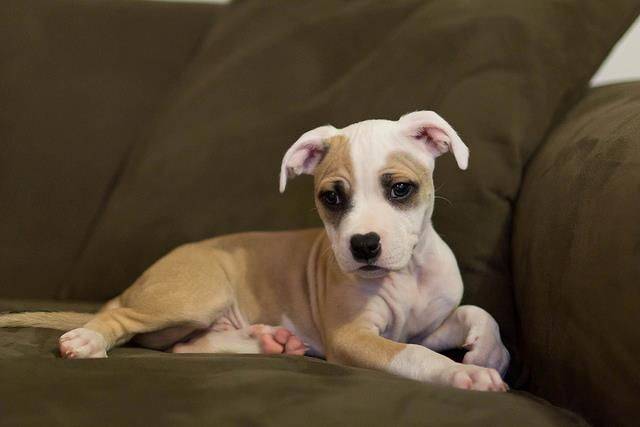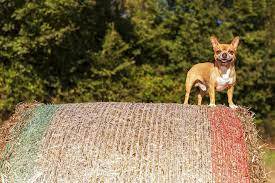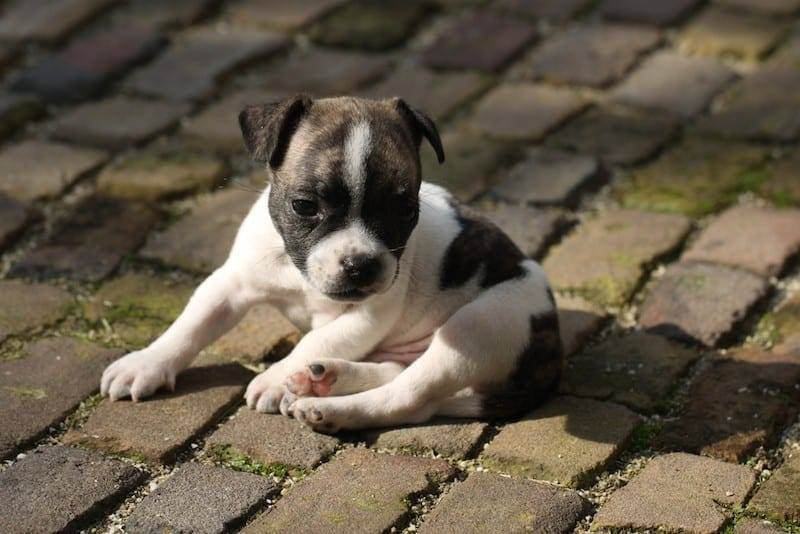 American Bullhuahua Origins
Chiuauas are a breed of small and spunky dogs that are known around the world. They have big personalities in tiny bodies and come in all kinds of coats, shapes, sizes, and colors.
Chihuahuas are loyal companions who love to cuddle, although they may also bark at unfamiliar noises or people. With their bold nature and big eyes, these dogs have stolen the hearts of many people and have become iconic in popular culture. Despite their size, Chihuahuas are full of energy and make great family pets who can bring you lots of joy with the right training and care.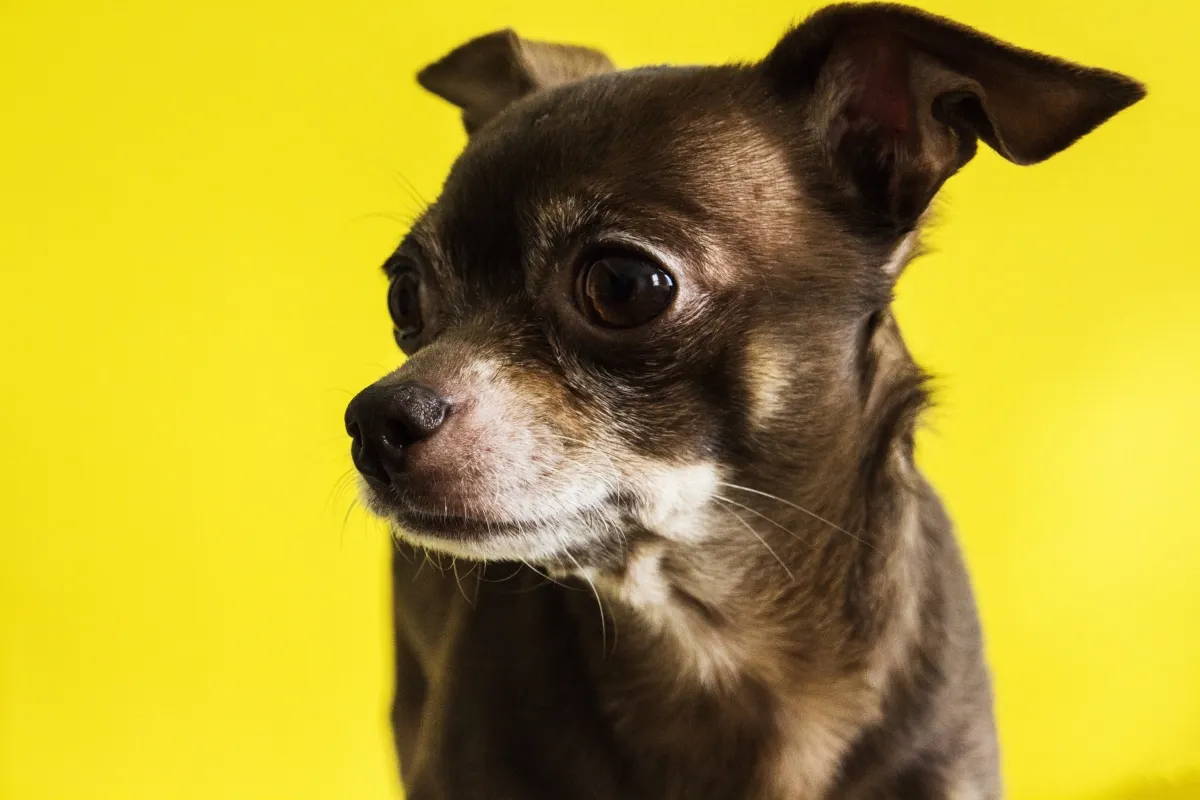 The American Bulldog is a breed of working and companion dog known for its agile athleticism and loyalty. With origins stretching back hundreds of years, American Bulldogs have been used by farmers to guard livestock and even fight in bull-baiting events.
But these dogs are much more than just strong and tough; their loving temperaments make them great family dogs and have seen them participate in agility, obedience, police work, search, and rescue, as well as therapy activities.
American Bulldogs are a devoted breed known to be gentle yet playful with children, so if you're looking for a loyal four-legged friend who will keep up with your active lifestyle, the American Bulldog may be a perfect choice!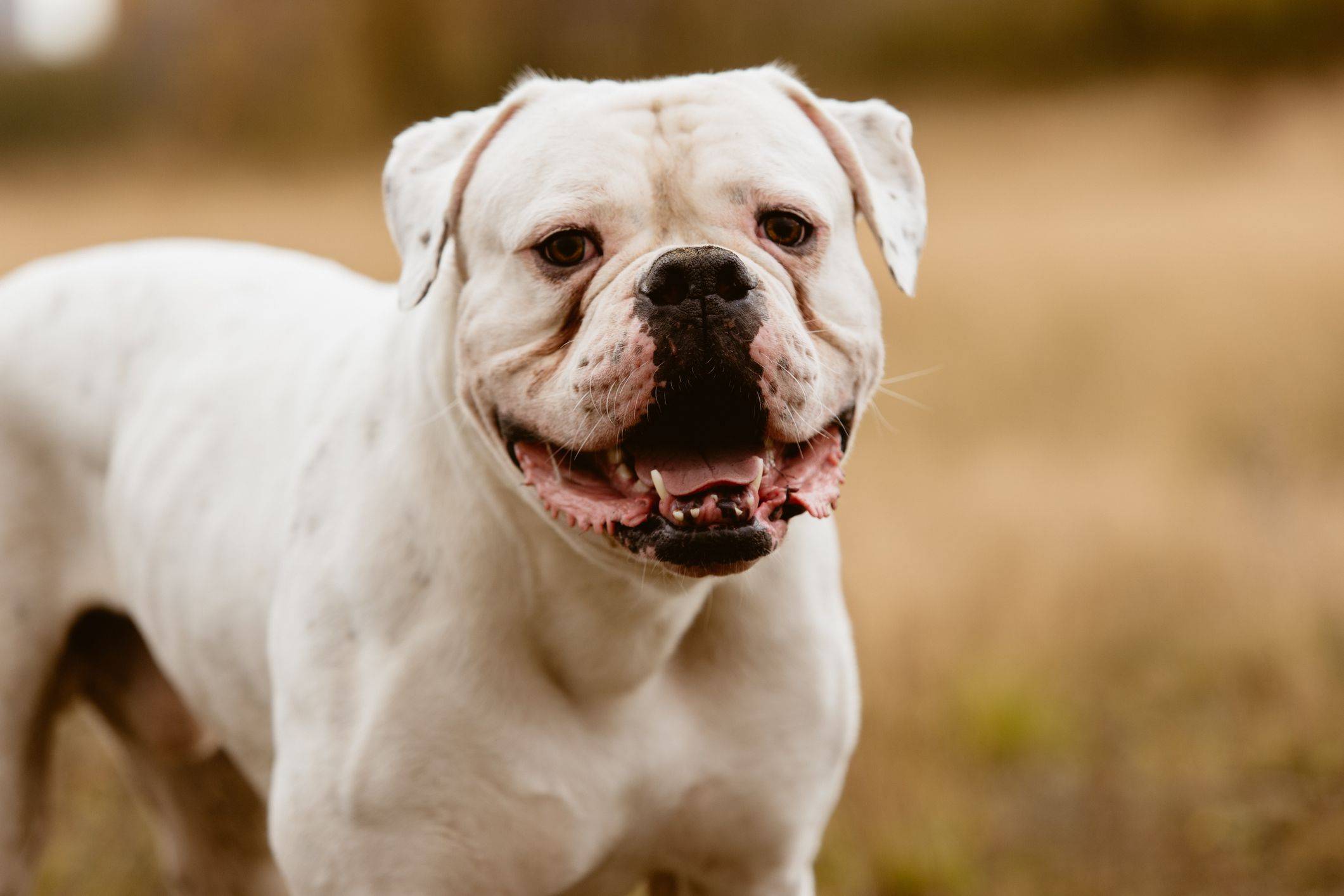 These puppies have quite the inheritance--one small and feisty, the other loud and loyal. The Chihuahua may be pocket-sized but they've got huge personalities! Sure they make excellent watchdogs to protect you in their own unique way but their flexibility and bravery are why so many people end love them despite their size.
As for the American Bulldog, their name certainly gives off an intimidating aura that can cause some fear. In actuality however, these guys are perfect family dogs due to their playful energy and strong loyalty to those they love. That being said, we expect anything this hybrid has its paw in will be incredible!
The American Bulldog Chihuahua mix is not recognized by the A.K.C.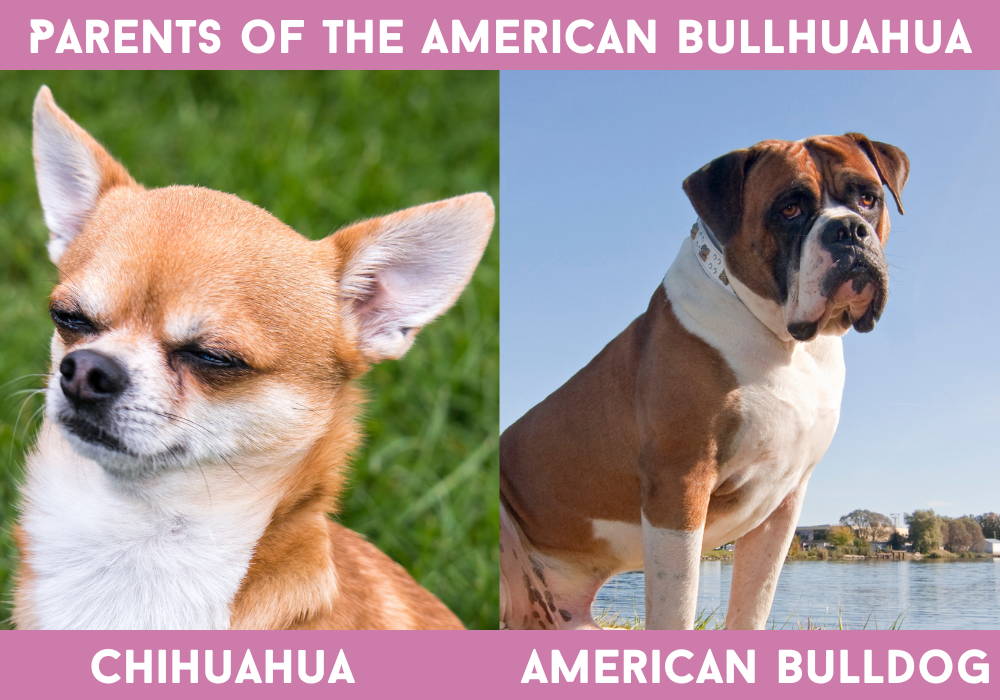 American Bullhuahua Appearance
An American Bully Chihuahua Cross can be a bit of a surprise due to the stark differences between the two parents. They often aren't as tiny as their Chihuahua parent, but tend to average slightly larger than a regular Chihuahua which can be a pleasant surprise!
As for physical appearance, they have been known to have long limbs and lean physiques, unlike the typical bulky build of Bulldogs. It's really a roll of the dice that you'll get when it comes to this mixed breed.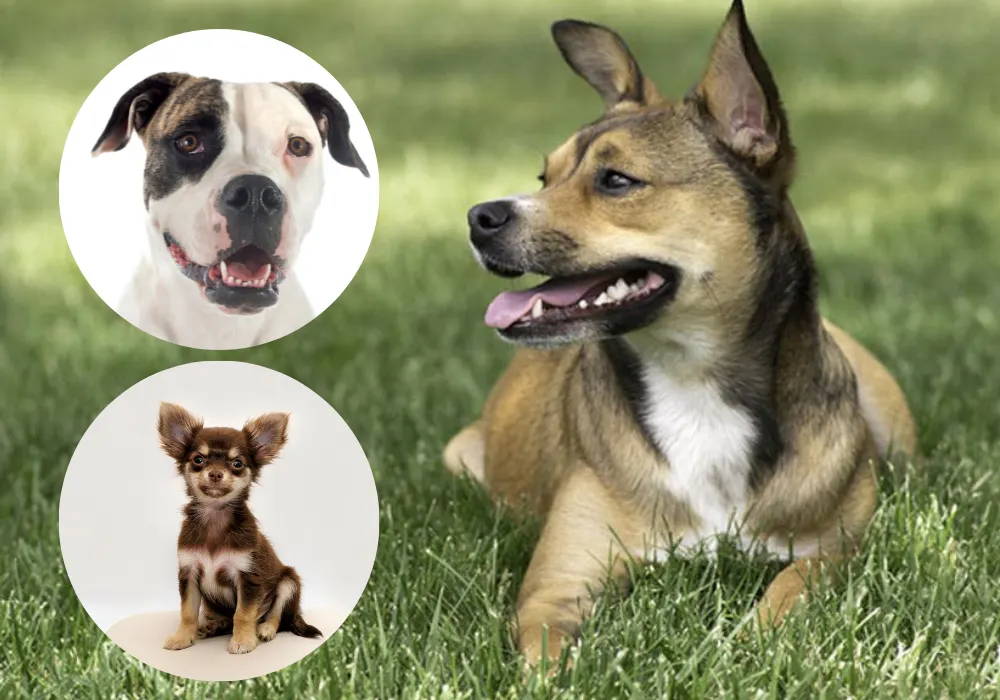 American Bullhuahua Temperament
An American Bulldog Chihuahua mix is an amazing companion, offering a wonderful blend of their two parent breeds.
They typically have the outgoing, friendly attitude of an American Bulldog and the energy prowess of a Chihuahua. Not only are they incredibly friendly, they won't bark up a storm when someone visits your home like many Chihuahuas tend to do - just a feeling of general curiosity without being overwhelming.
If you want to keep them happy, these little bundles of joy need lots of love and attention from your family - after all, who can resist that sweet face? They're happiest when spending quality time with you and don't do well on their own for too long.
Training American Bullhuahua can sometimes be a challenge, as they've got a stubborn side that you'll need to work past. That being said, this mix breed is incredibly bright and tends to pick up things quickly.
Unsurprisingly, they possess quite a bit of that classic Chihuahua charisma, though it's often tempered by the Bulldog goodness they inherited as well.
American Bullhuahua and other pets
American Bully Chihuahua Crosses are known for their loyalty and friendliness towards people. Unfortunately, they're not so friendly when it comes to other animals.
Like Chihuahuas, they tend to want to be the only pet around. Still, if given proper socialization training starting at an early age, it is entirely possible for a Bullhuahua to be more accepting of other animals in the home. This is why it's important for owners of this hybrid breed to ensure that their pup gets enough socialization in order to get the most out of their relationship!
American Bullhuahua Shedding
The answer depends on a few key factors - such as which parent breed has more dominance in its genetic makeup.
Generally speaking though, American Bulldog Chihuahua mixes typically do not shed too heavily, making them a good option for allergy sufferers.
Still, regular brushing and grooming can help keep the shedding under control regardless of the ratios in the mix.
American Bulldog Chihuahua mixes are not hypoallergenic.
American Bullhuahua Health
American Bully Chihuahua Crosses generally live for about 10 to 13 years. While Chihuahua American Bulldog mixes may acquire physical and behavioral characteristics from their parent breeds, they are also prone to inheriting similar health concerns.
American Bulldog Chihuahua mixes have been known to suffer from patellar luxation, a condition that leads to a dislocation of the kneecap and subsequent discomfort for the animal.
Thankfully, this condition is manageable with proper medical attention and treatment. For those considering bringing an American Bullhuahua into their home, it is important to be aware that responsible pet ownership includes providing prompt care if signs of patellar luxation start to show.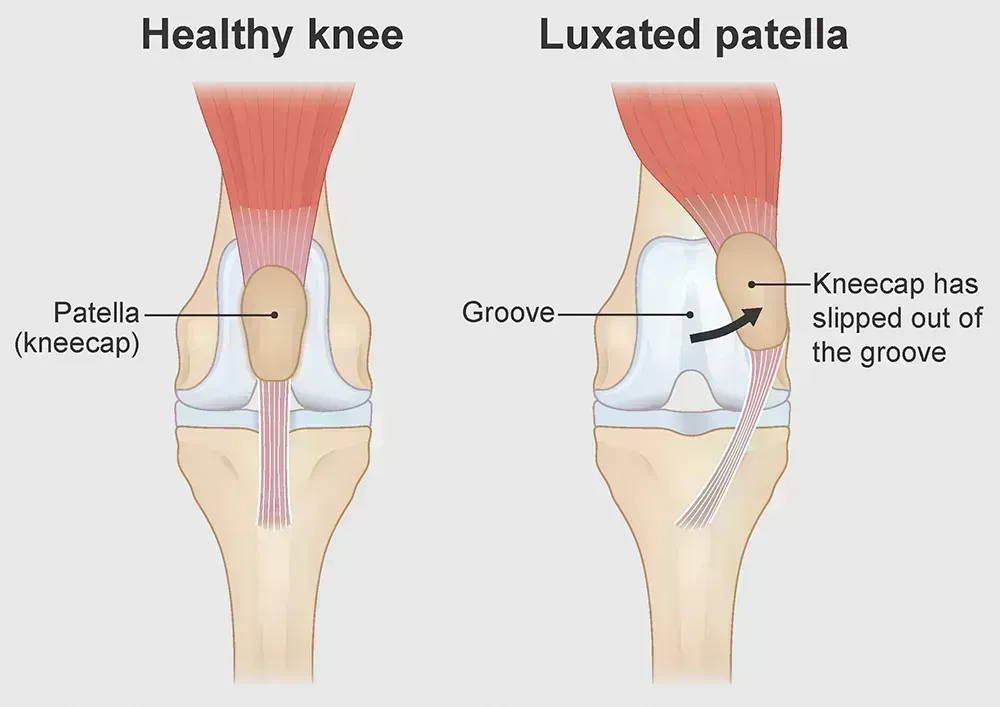 American Bulldog Chihuahua mixes have a higher potential for developing hip dysplasia than their parent breeds. Symptoms of hip dysplasia can manifest in
hind leg lameness and limping
and is
caused by structural problems with the hip joint.
Fortunately, early diagnosis of hip dysplasia can make a huge difference in managing this disease and providing an improved quality of life for your pup.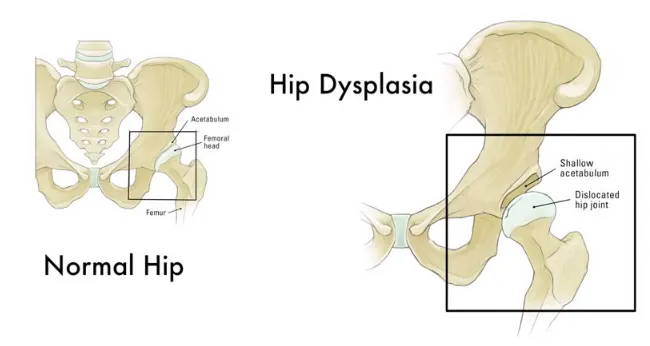 The Bully Chihuahua mix is prone to tracheal collapse, a condition that affects their breathing by causing the walls of their windpipes to narrow or collapse completely.
In the worst-case scenarios, this condition can be life-threatening, so if you notice any signs -- such as coughing, shortness of breath during exertion, honking noises while breathing, or gagging --please contact your vet right away.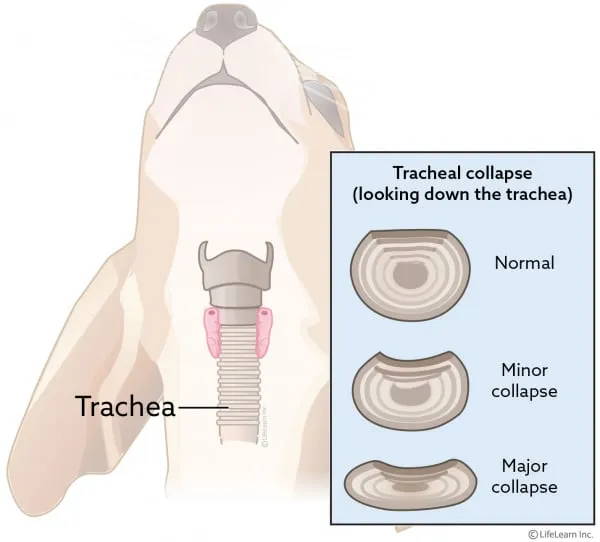 When caring for a Chihuahua American Bulldog mix, you must consider grooming, exercising, training, and feeding.
Both Chihuahuas and American Bulldogs have short coats that don't need a lot of maintenance, and the American Bulldog Chihuahua mix is no different - though they do shed more.
To keep their coat looking smooth and healthy, it's important to brush them at least once or twice each week. American Bullhuahuas need more baths than some breeds, so make sure you give them a good scrub anytime they are starting to stink!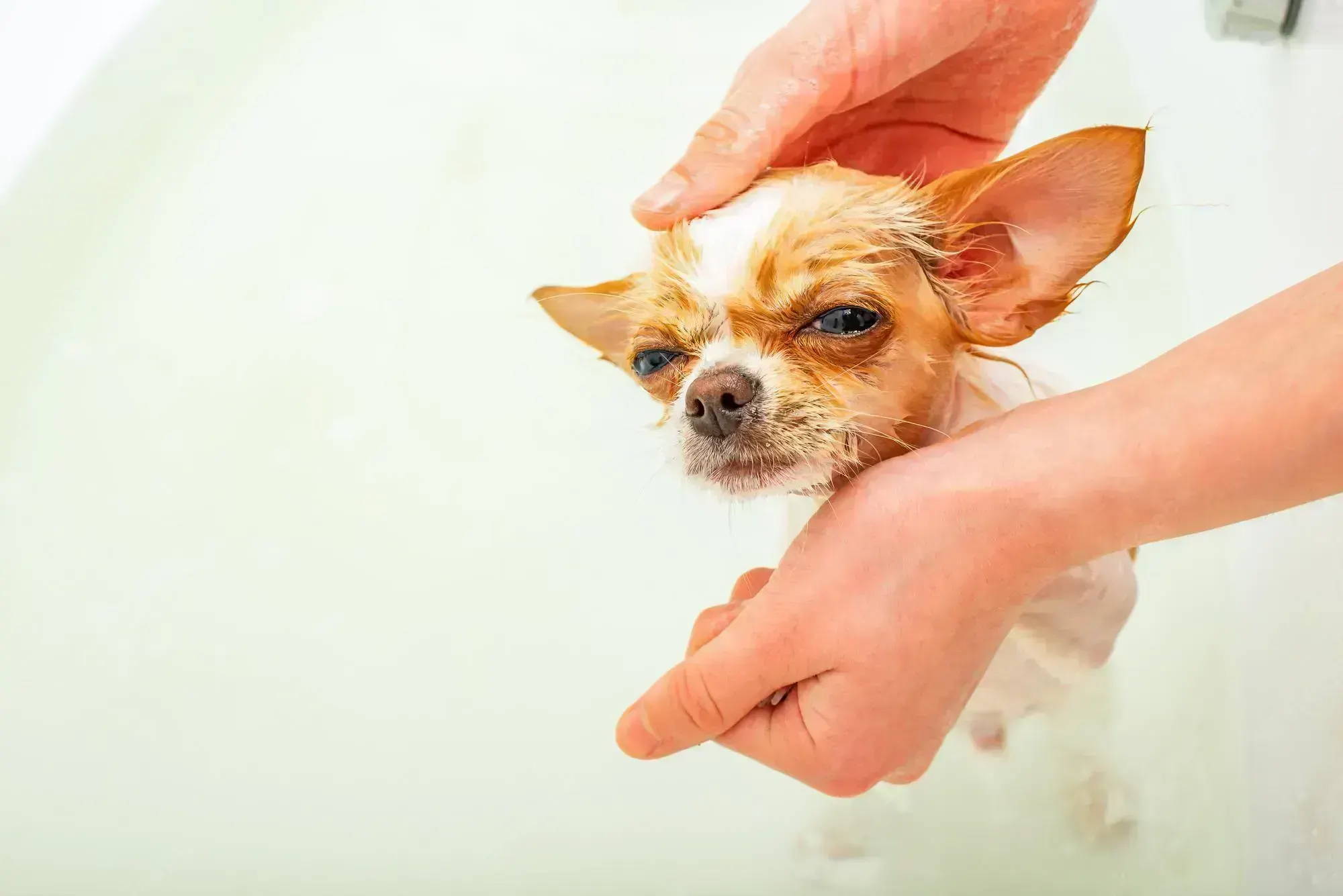 The American Bulldog Chihuahua mix is a smart pup, but they can have a strong will that makes training difficult at times. It's important to provide consistent daily training sessions to ensure good behavior - five to ten-minute exercises can make a big difference!
Training classes are also recommended for this breed, as puppyhood is the best time for creating good habits. Even after obedience classes, it's still beneficial for them to attend every now and then, just to refresh and maintain their skills.
In order for a Bullhuahua to stay healthy, it's important to feed them the right food! A high-quality dry dog food tailored to their current life stage--puppy or senior--is key.
Since they're prone to eating too much, it's essential that you watch the portion size. Overeating can quickly lead to your pup becoming overweight and unhealthy. So, doling out the right portions is non-negotiable if you have a Bullhuahua in your life!
The Bullhuahua is the perfect breed for anyone who doesn't want an overly-energetic pup.
Yes, they have the Chihuahua in their genes, but the addition of the American Bulldog gives them a tendency to chill out more.
With just twenty to thirty minutes of moderate exercise each day, they should be plenty happy and healthy. That could mean going for short walks every day or engaging them in active games like fetch and tug-of-war throughout the week.
So long as they're getting their daily dose of exercise, you'll have a well-rounded and content pup on your hands -- but mess up with their activity levels and you may have some mischief on your hands!
Male vs Female American Bullhuahua
Male and female Chihuahua American Bulldog mixes differ in many ways, such as size, temperament, and energy level. Males are usually larger than their female counterparts but will come when called and trained with patience and consistency.
Females tend to be calmer than males of the same breed, making them better companion dogs. They tend to have more exuberant personality traits and prefer an active lifestyle.
Is it the American Bullhuahua right for you?
They don't like being alone
American Bulldog Chihuahua mixes are social butterflies and the life of the party.
They love to be with their people and get involved in whatever family activities their humans are engaging in and will follow them around relentlessly throughout the day just to be close.
This makes them an ideal breed for a lifestyle that includes frequent trips as they can easily adapt. However, if a family is one that tends to leave their pet at home most of the time, this type of pooch may not be the right fit.
Chihuahua American Bulldog mixes don't do well when left alone for long periods and quickly start exhibiting destructive behaviors as a result.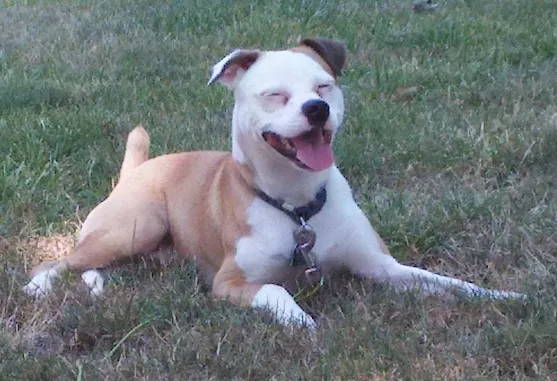 For experienced dog owners
The American Bulldog Chihuahua mix is a unique combination of two very different breeds.
They are known for intelligence and loyalty, but these traits can be challenging for first-time dog owners. These pups need an experienced hand to help guide them in order to reach their full potential.
The American Bullhuahua is strong-willed and needs routine stimulation and plenty of exercise to stay healthy and content. Although they are always seeking lots of attention, they won't respond to kisses and cuddles alone – they require plenty of physical activity in the shape of a rigorous exercise routine to make sure they don't get bored or frustrated.
You don't have a very active lifestyle

You have a lot of time to train your dog
You don't have experience with dogs

You want a dog that doesn't bark

You want a low shedding dog
Chihuahua mix with Bulldog FAQs
What is a Chihuahua American Bulldog mix called?
The Chihuahua American Bulldog mix is known as Bullhuahua.
What does a Chihuahua American Bulldog mix look like?
A Bullhuahua typically has the body size of a Chihuahua with a heavier head and build, like that of an American bulldog.
How long do Chihuahua American Bulldog mixes live?
The average Bullhuahua life expectancy is 10-13 years.